Why Get a Flu Shot? It's Not All About You
The most vulnerable among us need protection, experts say
You are a healthy person. You eat right and exercise. Whether you are still working or have retired, you are active, and — aside from the occasional cold — not much slows you down.
So you really don't need a flu shot.
Or do you?
If Dr. Susan Rehm were to speak in a less professional, more shaming tone than she did during a recent interview with me, she might respond as I would be tempted to: Get a clue, people.
This is what Rehm, vice chair of the department of infectious disease at the Cleveland Clinic, actually said: "(The flu) is not a cold, it's not a nuisance, it's a very serious illness. And we're very fortunate to have a vaccine. When we are getting vaccinated against flu we are not only doing something for ourselves, we are doing something for others that may help keep them healthier."
I do, however, want to address the two studies that made news last month suggesting that taking statins for high cholesterol might make the flu vaccine less effective.
The Journal of Infectious Diseases, where they were published, included an editorial by Dr. Robert L. Atmar and Dr. Wendy A. Keitel, of Baylor College of Medicine in Houston. They said the findings that the flu vaccine might not work as well in people who take statins is "biologically plausible" and "raise important questions about the use of these important medications." Among those questions: Should doctors stop prescribing statins around the time patients get the flu shot or advise against the flu shots with such patients?
"In our opinion, the answer to all of these questions is no. Instead, the results of these studies should be viewed as hypothesis generating and should prompt further investigations" into the matter, the physicians wrote.
Protecting the Vulnerable
So why is it so important for you to get a flu shot soon if you haven't already?
Influenza, a virus that affects the respiratory system, can lead to serious complications, including bacterial pneumonia, dehydration and heart muscle problems such as myocarditis.
Those most vulnerable to complications or death from the flu are the very old and the very young. Infants under 6 months must go without any protection because they cannot get the vaccine. Pregnant women and people with fragile immune systems and chronic health conditions are also particularly susceptible.
Which means that you don't have to be a nurse in an ICU to be an unwitting agent of the virus.
You need a flu shot if:
You ever take a train, bus or plane
You visit your grandchildren
You stop in to check on an elderly neighbor
You attend church, synagogue or mosque
You go to work
You go to the grocery store, pharmacy or mall
You don't need a flu shot if:
You live high on a mountain, by yourself, never coming into contact with another living soul
Especially for Caregivers
Seasonal influenza-related illness kills thousands of people each year, most of them age 65 and above, according to the Centers for Disease Control and Prevention. The exact numbers are unknown, in part because the government does not mandate reporting of flu-related deaths for adults. In the 2014-15 flu season, 147 children died from the disease or from complications of it.
The best way for those most likely to get sick to protect themselves is to get the vaccine, Rehm said. The second-best way is for the people around them to be free from the virus.
"It is extraordinarily relevant to caregivers," she said, "whether one is a family member, a neighbor, a nurse or anyone who works with vulnerable people."
What Type of Immunization Is Best?
When it comes to the vaccine, there may be several choices for you.
The trivalent variety protects against two A virus strains and one B virus. The quadrivalent vaccine protects against two A viruses and two B viruses.
A standard-dose trivalent shot is available for people of varying ages.
A high-dose trivalent shot is available for those 65 and older. It has been shown to improve protection by as much as 25 percent, Rehm said.
A quadrivalent shot is available for varying ages.
A quadrivalent nasal spray vaccine is available for people ages 2 through 49.
Everyone ages 6 months and older should get a flu vaccine of some kind, the CDC says.
Rehm said that the most important thing to keep in mind is to get any age-appropriate version of the vaccine and get it as soon as you can. Don't step out of a vaccination line at the pharmacy that is offering trivalent shots, for example, with the intention of finding a quadrivalent shot. Get the vaccine at work if you can.
How Closely Does the Vaccine Match?
The flu virus is constantly changing. Each year, it will be different from the year before, and the changes are somewhat unpredictable, Rehm said. In addition, since the vaccines must be manufactured more than six months before the flu season actually begins, there can what researchers call "drift," or a change in the strains that are making people sick.
That's what happened in the 2014-15 season. "The vaccine was not as active as we wanted it to be," Rehm said.
And how does this year look so far?
"The reality is, it's only in retrospect that we will know how good it will be. But based on the viruses that have been circulating, it looks like it is going to be a better match," Rehm said.
Even if you get a vaccine and still get sick, your illness is likely to be milder than it would have been if you had not gotten the shot, the CDC says.
For more information about the vaccines available see the CDC's Key Facts About Seasonal Flu Vaccine.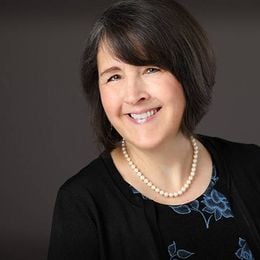 Emily Gurnon
is the former Senior Content Editor covering health and caregiving for Next Avenue. Her stories include a series of articles on guardianship abuse that was funded by the Journalists in Aging Fellows Program. She previously spent 20 years as an award-winning newspaper reporter in the San Francisco Bay Area and St. Paul. Reach her through her website.
Read More