Why The Loss of a Wedding Ring Can Be a Heartbreaker
Many people lose their wedding rings. Luckily, there are people to help you find or even recreate them.
When movie and TV actor Jon Cryer first heard a "ping" sound while walking along the seawall at Cooper's Park in Vancouver, British Columbia, he assumed that change had fallen out of his pocket. He took a couple more strides and realized that he wasn't carrying any change (as many people aren't during the pandemic) and, at the same time, that the ring finger on his left hand was bare.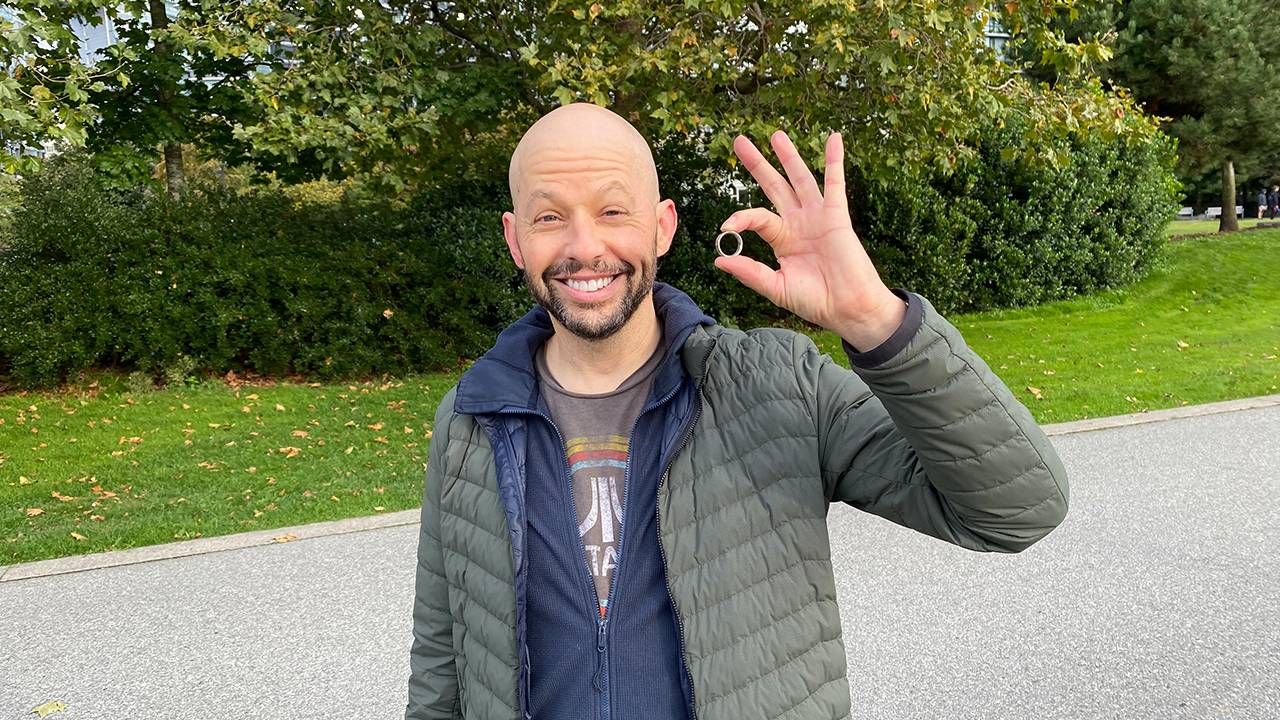 That "ping" was his wedding band hitting the ground.
It was dark; it was raining. Cryer, known for roles in "Pretty in Pink" and "Two and a Half Men," and who now is playing villain Lex Luther in TV's "Supergirl," says he thought to himself, "Okay, it's going to be close by because I've only walked a few steps."
He looked in the pouring rain. The ring wasn't close by. He decided that he'd go out to look the next day in the light.
"Four out of ten married men in America will lose their wedding bands," says Chris Turner, CEO of The Ring Finders, citing a survey done years ago by RingSafe.com, which sells a ring accessory. "That's just the men — not including women. So the number of rings being lost is unbelievable."
The Emotional Connection to Meaningful Jewelry
Like others who lose their wedding bands, Cryer admits that he was sad. "I was already really missing my wife (entertainment reporter and TV host Lisa Joyner). I had to be in Vancouver for a couple of weeks, and it's very tough to be away from my family," says Cryer, 55. "That night, when I got back to my apartment, I felt that space that's now empty on my finger. Yeah, it's just a thing. It's not what built your relationship, but still it's been with you that whole time. It feels really bare.
"To lose something that was a tie to being back home hurt more than usual."
"I was pretty lonely up in Canada. I was by myself on a job. To lose something that was a tie to being back home hurt more than usual."
It's understandable why Cryer felt the way he did. Carla Marie Manly, a clinical psychologist and wellness expert in Sonoma, Calif., explains why people feel the way they do when they lose their wedding ring.
"When we lose a piece of meaningful jewelry, anxiety and sadness arise due to the emotional connection to the material article. In general, it's not the monetary value of the items that matters most; what matters is the hopes, dreams, and memories that are held within that singular piece of jewelry," says Manly. "When a significant item such as a wedding ring is lost, the emotional heartbreak can be significant. And, interestingly, for those who are superstitious, another layer of anxiety often comes into the equation given the fear that the material loss is symbolic or prescient of something ominous."
Founder of Concierge Diamonds in Los Angeles, Dan Moran recreates lost wedding rings, engagement rings and wedding bands a few times a year.
"Sometimes a couple comes to me for help together, and sometimes it's just the individual who lost the ring," says Moran, who also gives people advice on diamonds and jewelry on Reddit and Clubhouse as u/diamonddealer.
Men, Women and Lost Rings
"With the men, it's usually embarrassment. They want to get the ring replaced before their spouses notice it's gone," says Moran. "There's always a story about 'forgetting it at the gym.' But as a jeweler, it's not my place to ask what happened to the ring. It's my job to help them with the problem at hand. With women, there's usually a feeling of shame and fear. They're scared to have lost a lot of money, and they often struggle with replacing the sentimental value of what's lost."
Moran recommends that people take photos of their rings and have them insured.
No two diamonds or gemstones are alike, says Moran. "And people get quite attached to their jewelry — especially if it was gifted to them either to mark an occasion in their life or by passing down a family heirloom. It's my job to reassure them that their prized possession can be recreated, and perhaps even be improved upon."
Moran recommends that people take photos of their rings and have the rings insured. You will often need an appraisal that you can get from local jewelers. It's also good to have the certificates from gem grading labs if you have access to them.
When Moran creates rings for customers, he also takes videos of them. The more information you have about the ring, the easier it is for a jeweler to be able to recreate it — and get it as close as possible to the lost one.
"Most importantly, I urge people in this situation to remember that, as sad and frustrating as losing a ring can be, in the end, it's an object, and objects can be replaced. It's an accident — they happen. It's the memories that matter. So, don't beat yourself up," says Moran.
Cryer's Last-Ditch Effort
Says Cryer: "One of the things I don't like about being an actor is that I'm very often required to play roles of unmarried guys, so I have to take off my wedding ring at work all the time and I don't like it because it just feels wrong to not have it on my finger. It's the only piece of jewelry that means something to me."
The day after he lost his ring, Cryer says the weather was nice. So he went back to search for it.
"I looked around. I looked in every cranny of the seawall and through the grass strip nearby, but I just couldn't find anything. I expanded my grid search exponentially," he says. "Then, I finally came across something glinting in the grass. I was exultant for a moment. Then I realized, as I got closer, that it was a pair of glasses. I was like, 'Oh, crap.'"
Cryer picked up the glasses and headed back to his apartment. He posted them on Craigslist because he says, "I understand how people feel when they lose things."
He also posted about his lost wedding band, just in case.
An ad popped up that would change things for him.
An Unexpected Success
It was for Chris Turner's business, TheRingFinders.com. People all over the world with metal detectors and a sense of adventure sign up with The Ring Finders to help locate rings that people have lost.
Cryer sent TheRingFinders an email. In no time, he received one back from Turner, who is based in Vancouver, saying he had time the next day to go look. "I was flabbergasted," says Cryer. The two agreed to meet at Cooper's Park, where Cryer lost his wedding band.
The next day, they met, and Cryer explained to Turner what had happened and where. Turner wasn't encouraging because Cryer lost his ring in an area that was mostly concrete — and where people could easily see a shiny, silver ring — with only one grass strip. Oh, and remember, too, that it was right near a seawall, which led to water.
"I was beside myself," says Cryer. "My wife thought it was a miracle, too."
"I think it might be in the water," Cryer said to Turner dejectedly. "Then [Turner] very cheerily said, 'I've got a wetsuit. I'll get in the water,'" recalls Cryer. "I was taken aback at how up for an adventure he was."
Turner is always up for an adventure, and has been since the age of 12 in the early 1970s when he got a job at a chicken farm and bought a metal detector.
His first client was his elderly next-door neighbor who saw what he was doing and told him about a gold ring she had lost in her garden 10 years before. After searching her garden, Turner heard a beep, dug about eight inches down, and found her ring. "I got an apple pie every Friday at my door for a year," he says.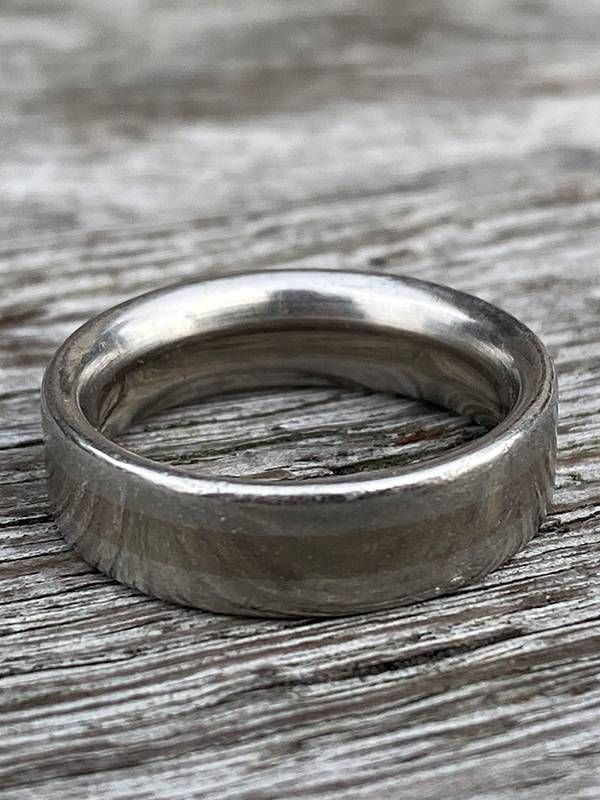 But Cryer's case wasn't as simple. Turner admits that the nearby ocean, the concrete (which could also enable a dropped ring to roll) and the rain gave him about two-and-a half percent chance of finding the ring. That made Turner sad. He likes to find rings that are lost.
When it comes to the fee for a found ring, Turner said Ringfinders.com policy is to ask the customer to pay only what they can afford or what the ring is worth to them. If it's not found, they ask the customer to pay for the gas used to travel to look for the item.
Turner set up his phone's video (he records his searches as well as the reactions of folks and posts the good ones on his YouTube channel), and started looking through the grass first, going through a grid-like pattern.
"He started really far from where it had fallen off my finger," says Cryer. "And I sort of busied myself looking around the other places."
Within five minutes, Turner got a beep — a signal from the metal detector that something was down there. He looked down, and there it was: Cryer's wedding band.
"I was beside myself," says Cryer. "My wife thought it was a miracle, too."
Turner estimates that he's found about 600 rings in his lifetime.
Make that 601.