Why Women Should Join Networking Groups
Peer events can help you forge relationships, expand your mind and get ready for retirement
I'm a member of The Transition Network, a nonprofit networking group for women over 50. It's based in New York, but lucky for me, the group has a great chapter in Washington, D.C., where I live.
 
The other day, the group's June newsletter landed in my inbox. It made me pull out my calendar and smile because I was invited to attend these events:
 
A talk by Suzanne Braun Levine, the first editor of Ms. Magazine and author of How We Love Now, a book about relationships and intimacy in what Levine calls "second adulthood." (Levine also writes for Next Avenue.)
A potluck fundraising event to assist local, low-income women.
A discussion of caring for each other as we age.
An "art safari" to the Arthur M. Sackler Museum of Asian Art.
An evening with Botswana ambassador Tebelelo Seretse, who will talk about how she came to hold this prestigious position and the most important issues facing women in her country.
The Transition Network is one of dozens of peer groups for women around the country. If you're not a member yet, I really encourage you to join. Networking not only can lead to job opportunities, it can expand your mind and social circle as well as help you prepare for retirement.
 
(MORE: How to Use LinkedIn to Promote Your Personal Brand)
As a Transition Network member, I always look forward to the chance to get out and shake some hands, connect, and learn something in the process—even if it's just sharing ideas about how to use social media, talk about our dogs or make a date for a latté.
 
Whenever I go to one of these networking events, I'm struck by the vavoom in the room. And I usually make pals, which is a plus considering how hard it can be to establish new friends as you get older, particularly if you're not working in an office.
The Transition Network
The Transition Network was co-founded in 2000 by Charlotte Frank, a former executive with the Port Authority of New York and New Jersey, and Christine Millen, then a partner at the consulting firm Deloitte & Touche. Frank and Millen realized they were on the leading edge of a generation of women who were better educated, more ambitious—and facing perhaps 30 years of retirement without a road map.  
 
So they launched a grassroots movement that "reimagines retirement," a period Frank and Millen define as a series of transitions, a bridge from one career to another or from employment to volunteerism, advocacy or community service. Their goal was to build a national network of peer groups to share information and provide support for women embarking on the transition to retirement.
 
Today, The Transition Network has more than 8,000 members in 11 states who meet in cities like Atlanta, Chicago, Houston, San Francisco and Santa Fe. New chapters are forming in Phoenix, Fort Lauderdale, Fla., Portland, Ore. and Dayton, Ohio. (For details, send an email to [email protected].) Memberships costs $70 to $135 a year, $40 if you live outside one of the chapter cities.
 
What's the secret to the group's popularity? "It's the combination of women helping each other learn and grow through their support and inspiration," says Executive Director Betsy Werley.
(MORE: How Are Women Really Doing On The Job Front?)
 
I think women are attracted to peer events like the ones staged by The Transition Network because they provide opportunities to share what's going on in our lives. When I attend them, I have a gut sense that I'll meet someone who will know exactly what I'm going through—whether it's stress about a work project, learning to say no, managing my time better or figuring out how to zip through an airport with a mom in a wheelchair.
 
Other Networking Groups for Women
Growing numbers of networking groups around the country are forging their own paths for local women.
 
Project Renewment, for example, has more than 25 groups around the country. Their guide: Project Renewment: The First Retirement Model for Career Women, a book written by the group's founders, psychologist Bernice Bratter and workplace expert Helen Dennis.
 
In Washington, D.C., Project Renewment members "are committed to making this phase of our life as awake and meaningful as we can," says Sheila Maher, who heads the chapter.  
 
(MORE: 5 Ways Women Can Increase Their Pay)
Colleges are starting networking groups for women, too. For instance, my alma mater, Duke University, has Women's Forums in New York, Washington, D.C., Los Angeles, San Francisco, Chicago, Dallas, Houston, Atlanta, Charlotte, Seattle, Denver and even London.
Sterly Wilder, Duke's Executive Director of Alumni Affairs, says she's been blown away by the response to these forums. "Attendance is extraordinary," she told me last week. "It demonstrates a real need for this kind of programming."
Networking peer groups are also springing up at churches, synagogues, Jewish Community Center groups and Junior League organizations.
 
Online networking organizations have been bubbling up as well, including Connect: Professional Women's Network, Powered by Cit's Women & Co., a group you'll find on LinkedIn. 85 Broads is, despite its name, an online network of 30,000 women who also meet in person at 36 chapters worldwide (annual membership fees range from $25 to $1,000). Its founding members were women who worked for Goldman Sachs at 85 Broad Street (hence the name), the investment bank's former headquarters.
 
You might also consider joining a peer group associated with your profession, such as the Association for Women in Communications (annual membership: $34 to $129) or The Financial Women's Association (annual membership: $150 to $295).
 
5 Networking Tips
Now that you're ready to mingle, here are my Top 5 networking tips:
 
1. Show up. If you hear of a local event that sounds intriguing, push yourself to make room in your schedule. Get there early. The best time to schmooze is before things get rolling.
 
2. Build relationships. Networking isn't about finding someone to help you get a job today. It's a process of developing contacts gradually over time through people who connect with and trust each other.
 
My networking often has nothing to do with work. I always write a quick note of congratulations when I find out someone in my group has had a child or send condolences if they've had a loss. I try to introduce people to one another if I think they might make a connection, either personal or professional.
 
I keep folks up to date on my life too—within reason. Sometimes I seek advice, or ask if they know someone who might be willing to be interviewed for a story or to help me solve a problem.
 
That goodwill comes back to me in spades. Some of the early members of my group send work my way or pop me a note that makes me feel good about something I've achieved.
 
3. Be curious. Networking is not work. It's about being interested in what other people are doing and being open to learning from them. I always ask questions at events and try to get people to talk about themselves. I spend twice as much time listening as I do talking.
 
4. Set goals. Before heading to a new event, I tell myself that I'll try to meet three or four new people and get their contact information. Afterwards, I jot down a note on the back of their business cards reminding me where we met and what we discussed.
 
5. Follow-up. The day after the networking session, I send a note to my new connections, telling them how much I enjoyed meeting them and proposing a future date to get together informally. Email works fine, but, hey, if you've got a personal notecard, send it! These days, we rarely receive mail other than bills, junk and magazines, so your recipient will be delighted to get your card—and, perhaps, even more likely to become a devoted member of your personal network.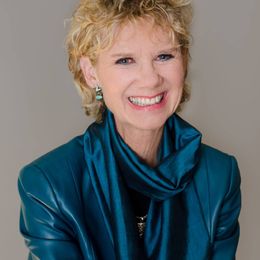 Kerry Hannon
is the author of Great Pajama Jobs: Your Complete Guide to Working From Home. She has covered personal finance, retirement and careers for The New York Times, Forbes, Money, U.S. News & World Report and USA Today, among others. She is the author of more than a dozen books including Never Too Old to Get Rich: The Entrepreneur's Guide to Starting a Business Mid-Life, Money Confidence: Really Smart Financial Moves for Newly Single Women and What's Next? Finding Your Passion and Your Dream Job in Your Forties, Fifties and Beyond. Her website is kerryhannon.com. Follow her on Twitter @kerryhannon.
Read More