Why You Need Your Own Website for a Job Search
Creating a site, and maybe a blog, will show prospective employers who you are and why you'd be a catch
If you're looking for a job, you likely know that you need a LinkedIn profile, an updated resumé and a compelling cover letter. But have you thought about adding a personal website to the mix?
 
A website just might give you the edge you need in a crowded and competitive job market. It's also a smart strategy for freelancers and consultants who want to snare gigs.
 
(MORE: Best Ways to Prepare Now to Land a Job in 2014)
 
There are four benefits to creating your own site:
You'll have greater control over what people find online when they do a Google search on you.
You'll get to showcase your capabilities without the space restrictions of a one- or two-page resumé.
Because a website is dynamic and interactive — with room for photos, videos and PDF downloads — you can make your story come alive in a way that's impossible on paper.
It's a great way to prove you're comfortable with technology, an especially important consideration for anyone over 50.
Done well, a website can show potential employers your personality, creativity, drive and work ethic. Hiring managers will get a better sense of whether you'd be a good fit for their organization. In short, your site can demonstrate that you're the right person for the job.
(MORE: How to Botox Your Resume to Land a Job)
 
Please don't worry that creating a website is a task that only a techie can master.
Thanks to the proliferation of easy-to-use Web-based tools and publishing platforms, many of which are free, there's never been a better time to build your own site.
 
Here is a quick overview of what you'll need to do to make a site live:
 
The Technical Details
 
Select and purchase a domain name (essentially, your website's address). This will cost you less than $15 per year and you can probably get a discount for a multiyear registration.
 
Go to one of the big domain registries, like GoDaddy.com, and search to see if your first and last name is available as a domain name.
 
If your name has been taken, consider using a variation. So, for instance, if you can't get JohnBrown.com, you might try JohnBrownsBlog.com.
 
Steer clear of job-search specific domain names, such as HireJohnBrown.com. You'll want something you can use long term, not just to find your next assignment.
 
Pick your platform. There are a number of services on the Web where you can set up and host a personal site for free or nearly free.
 
(MORE: Get Connected With an Internet Service Provider)
 
WordPress.com is the most popular blogging software. It provides tremendous versatility and customization options, but can be a bit confusing for newbies.
 
If you'd prefer more of a drag-and-drop type template, check out Weebly.com, Jimdo.com or Tumblr.com. All of these services make it super-easy to build your own site, but each has different features. Some will run advertisements on your site if you go with their free plan. So take your time making a selection.
 
For more information on choosing a hosting platform, read the Job-Hunt.org post by career adviser Josh Waldman: "4 Platforms for Easy Job Search Blogging."
 
Set up your site. Once you've secured a domain name and host, here's what to include on your site:
 
* An "About Me" page Summarize your background and expertise. Include a professional, high-quality photo and bonus personal information, like your interests, hobbies or awards.
Be sure to also list your work-related Twitter handle and your LinkedIn URL so people can easily connect to your other social media sites.
 
You can also include a video of yourself explaining who you are and what you're good at. Just keep it short, to the point and professional.
 
* Resumé Include this on a separate page of your site.
* Testimonials Endorsements of your work can be very influential, so be sure your site includes a few great reviews from former co-workers, clients or bosses. Ideally, they should feature mini-vignettes about your accomplishments.
 
The more the testimonials relate to your job objectives, the better.
 
* Work samples Think of your website as a digital portfolio to display your prowess through Powerpoint slides, podcasts, brochures, work-related videos or links to articles that you wrote or that quote you.
Be selective about what you share here, though. Only show your finest work and don't include anything that might be considered proprietary, belonging to your former employers.
* A blog (maybe) Adding a blog to your site can be a smart way to establish yourself as a thought leader in your area of expertise. But attempt this only if you're a strong writer and will update your blog on an ongoing basis — meaning at least a few posts each month. A blog that contains multiple grammatical errors, misspellings or outdated information will detract from your reputation rather than enhance it.
Writing isn't your strong suit? Then ask a friend or family member with chops to review and edit your copy before publishing it on the Web.
3 Rules for Website Success
Once you're ready to roll, follow these three rules to make your site the best it can be:
1. Be certain your website matches your professional "brand." The design, photos and content should mirror the image you want to convey and your goals.
 
So if Brand You is, say, "reliable accountant," stick with conventional fonts, neutral colors and simple layouts. Conversely, if you're gunning for a position as a creative director, feel free to go with bright splashes of color, eye-catching fonts and grabby graphics. 
 
2. Make your contact information easy to find. While you might omit your street address for privacy reasons, be sure your e-mail address, phone number, Twitter handle and LinkedIn URL are all over the site. List them on every page; you never know exactly where visitors will roam on your site.
                                                                         
3. Focus on who you are professionally. While there's nothing wrong with including a touch of the personal (for example, a line about your recent marathon finish on the "About Me" page), your website should be primarily business-like. Potentially controversial subjects, like politics and religion, don't belong there.
 
A Final Word on Websites
One last tip: Once you've put the time and effort into building your site, don't forget to include its URL in your email signature, LinkedIn profile, resumé and on your business card. After all, no matter how great your website is, it won't do you any good unless people can find it easily.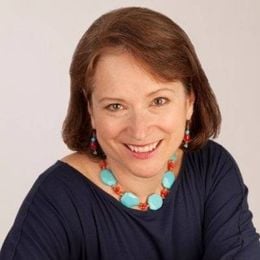 Nancy Collamer
, M.S., is a semi-retirement coach, speaker and author of Second-Act Careers: 50+ Ways to Profit From Your Passions During Semi-Retirement. You can now download her free workbook called 25 Ways to Help You Identify Your Ideal Second Act on her website at MyLifestyleCareer.com (and you'll also receive her free bi-monthly newsletter).
Read More