My First Date as a Widow
Discovering the rewards and challenges of a new relationship during the pandemic
Some cultures believe May 1, May Day, to be the split of the year between the darkness and the light. May 1, 2021 was certainly that for me. It was not only the day I emerged fully vaccinated from 14 months of near total isolation, it marked my first date in nearly 42 years.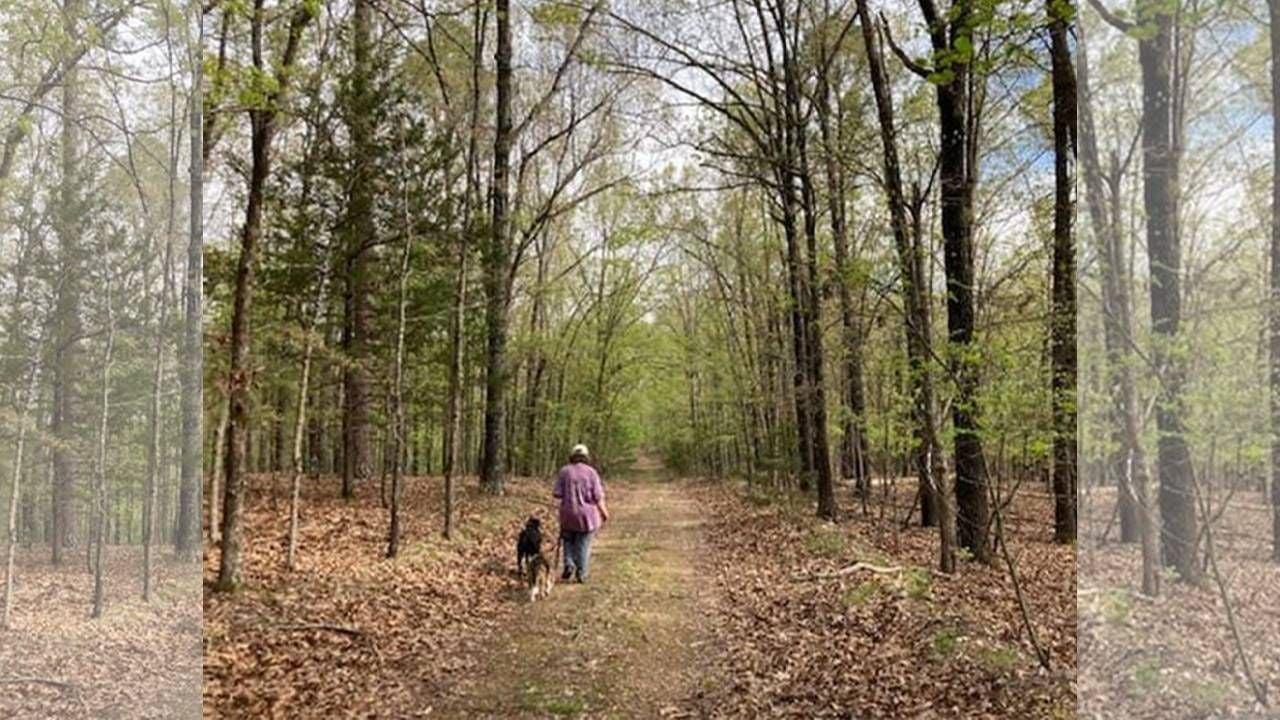 I suddenly became a widow on November 20, 2018 when Dale, 57, my husband of 32 years — the man I'd started dating at 15 and the only one I ever loved — collapsed in our garage as he was leaving for work. The official cause was a "massive coronary event."
The "event" and the messy aftermath in which a widow then resides, is much less clinical than the official words indicate.
The only life I'd ever known as an adult ended with his final heartbeat.
One moment, I was happily married, the next moment, I was sitting in a heap in the driveway; a 54-year-old widow.
The only life I'd ever known as an adult ended with his final heartbeat.
I was devastated, I didn't even know if I could live again. Group and individual grief counseling via the phone helped. I have an amazing support system and my loved ones, my "tribe," helped me through the worst of the constant mourning, the crying episodes that lasted all day, the sudden onset of anxiety and panic attacks, the sleepless nights.
As my one breath at a time turned to steps and my mourning slowly turned to the grief that will always remain in my heart, I began craving intimacy. Eating a meal, talking, watching a movie together, enjoying a concert. The hugging. Cuddling.
I joined a couple of widow dating groups on Facebook. There was endless discussion about finding a "Chapter 2." Everyone seemed to be looking for what they had in their late spouse.
Yes! That life I had was my normal, my safe space. It's what I knew.
A year and half into my widowhood journey, I decided to start looking.
Moving Forward...Interrupted
But I live in a very rural area. Most of my peers my age are still married, with married or committed friends.
I took a dive into online dating. I'll say it is everything you hear: Intimidating, strange, scary and full of potential scammers ready to take advantage of lonely hearts looking for love.
I'd become all too familiar with words I'd never known in my previous married life such as "ghosting," (people who chat and then suddenly disappear, never to be heard from again), "hook-ups," and "booty calls" (we called them one-night stands back in the day).  
Then COVID-19 hit, further complicating meeting anyone in person. The pandemic made me, as well as other widows and widowers, feel even lonelier.
My Last 'Like'
Five months into isolation, I was about ready to give up on the dating app. I'd had enough of this strange, new world.
My last "like" was from a man I'll call "D" to protect his privacy. He lives in a nearby state, about three hours away. His photo showed him smiling, posing with a young woman I assumed was his daughter.
We began chatting two days later and hit it off immediately. We both live in rural areas and we like fishing and music. We love coffee and share the same political beliefs and many world views. He's a private pilot who owns a construction company.
Most important to me was that we both believed we were seeking a long-term relationship, not just a "hook-up."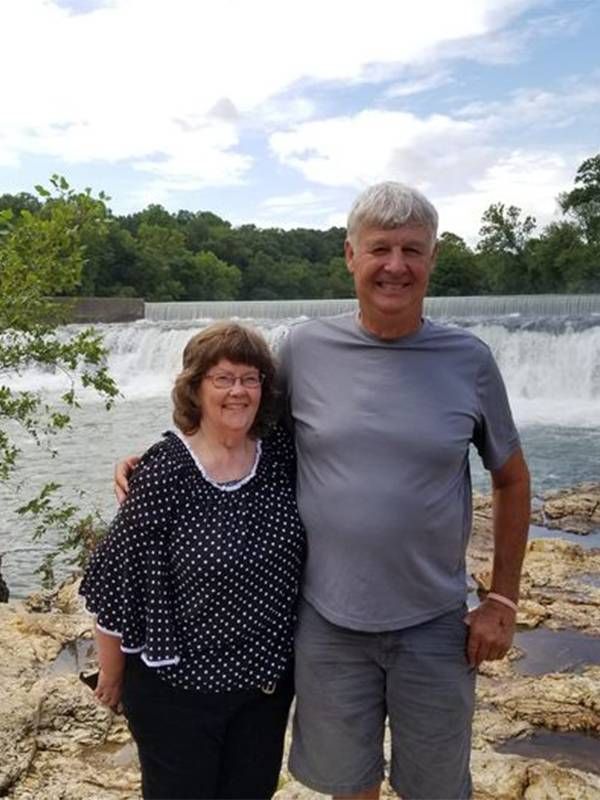 We fell into an easy routine of talking on the phone while having coffee in the morning and before bed each night. We texted each other during the day. We sent each other links to love songs.
We were both acting like giddy teenagers.
Believe me, when you talk and video chat with someone several times a day for two months, it is possible to fall for someone you've never met in person. I fell hard.
Almost as suddenly as I found myself not part of a couple, I felt part of one again. It felt familiar, safe. We were waiting for his business to slow at the end of October so he could isolate and we could finally meet in person.
Fate then struck a cruel blow. His adult daughter (whom he was with in that first photo) succumbed to the virus. He tried to keep our relationship going, but eventually retreated into his grief.
I felt deep sorrow for him, all too close to his pain, having just gone through my own life-altering loss. His grief also reignited mine at a time when I was especially vulnerable. I was coming up on the second anniversary of Dale's death.
I missed Dale and the familiar I'd found with D. My panic attacks and sleepless nights temporarily visited me again.
From Darkness to the Light
While I tried to even my emotions out, I gave D space. I sent him periodic messages to let him know I was thinking of him. He finally responded before the end of the year.
Not surprisingly, our conversations were different. He was different. Numb and blank.
One of the things that helped me during my first terrible months of grief was the distraction of music links shared with a friend. Instead of love songs, D and I shared music links to help distract his mind. I gave him advice on what helped me sleep.
At some point, I realized I also still don't know what I really want romantically from my new life, my new reality.
Instead of the romance we envisioned in the beginning, what evolved over the next months was what was missing when we first met: A true friendship with no pressure, no expectations.
I can't lie. Through those months, I always hoped I would get the man back who'd said he wanted a long-term relationship. I finally confessed to him as much in April.
Still entangled in the uneven emotions of grief and loss, he said he wasn't ready. He couldn't add more emotion, pressure or expectations to his plate. He was dealing with his own new reality, something that also felt familiar. I understood.
Sometime later, I suggested we finally meet in person. I hoped the meeting might help him at least see a hint of light through that darkness. I also told him I wanted to see where we were going as a couple. I still had hope, but still no expectations.  
We decided on May 1, the day we both would be fully protected by the vaccine.
We met on neutral ground, in Springfield, Mo., about halfway between our homes. We met at a Chinese restaurant, visited the Air & Military Museum and shopped antique and specialty shops in the Historic C Street District. We enjoyed a fun dinner of stuffed mushrooms and laughed as if we'd known each other our entire lives.
He was a gentleman, opening doors for me and ensuring I felt comfortable and safe with him every moment. It was the perfect first date.
We've met a few more times. He's maintained throughout he doesn't know what he wants from his life, his new reality.
Figuring Out What I Want
At some point, I realized I also still don't know what I really want romantically from my new life, my new reality. 
I'd met Dale with the idea of marrying, having a family. When we're younger, we are looking for a good provider, someone who will be a good father, someone reliable who'd stick around for the long haul. Meeting, falling in love, marrying. It was what was expected.
Since the pandemic, I'd taken the time to really try to find myself, figure out what I want for the rest of my life. I know I want to continue to run and support myself with my business. I'm proud of the strength I've found and never knew I had and what I've been able to do on my own. I want to travel.
Most importantly, I want the freedom to do what I want, not what is expected of me.
When D told me I needed to relax and not worry about what we have or don't have, I asked myself if I was being drawn into the talk of a "Chapter 2" because that life was what I knew, not because it was what I really wanted.  
I realized I was not "accepting" what D and I have because it's where he's at, but because it's also where I am. 
I thought that May 1st date was mostly to help bring him back to the light. I never expected it would also help me continue to find my way, too.
While in search of what I'd lost, I instead found a companion and good friend and that eclipses the pressure and expectations of a romance. 
There is nothing more intimate than that.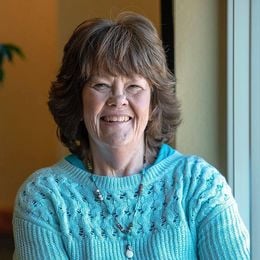 Kerri Fivecoat-Campbell
is a full time freelance writer and author living in the Ozark Mountains. She is the founder and administrator for the public Facebook page, Years of Light: Living Large in Widowhood and a private Facebook group, Finding Myself After Losing My Spouse, dedicated to helping widows/widowers move forward.
Read More