'Will You Walk With Me Today?'
The daughter of John Wesley Lord recalls her father's work for civil rights and his 1965 march with Dr. Martin Luther King Jr. in Selma, Alabama
"Will you walk with me today, Bishop Lord?" said Dr. Martin Luther King Jr. to Bishop John Wesley Lord as King stepped out of his motorcade of four black cars. The spring day was cool, sunshine occasionally streaming through clouds. To keep off the chill, both King and Lord wore overcoats.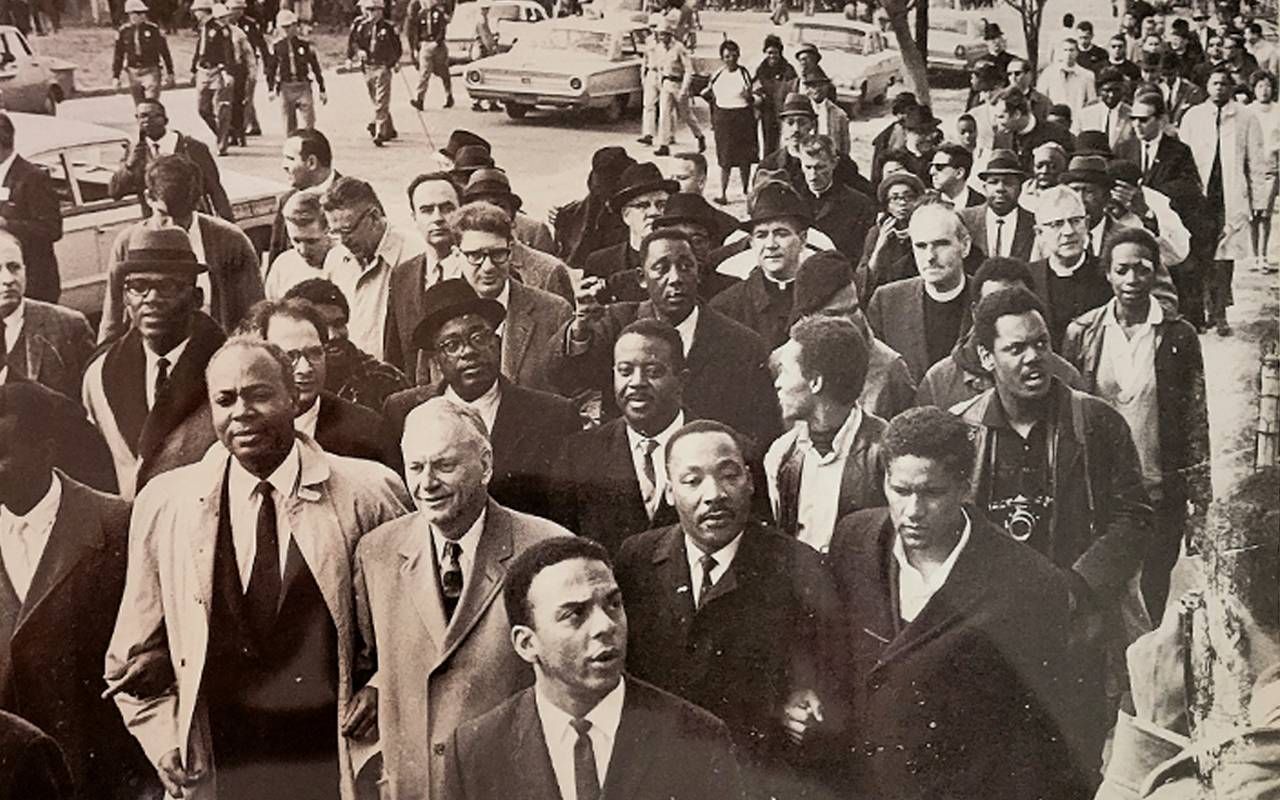 Lord, the Washington D.C. area bishop, stood in front of the Brown Chapel Methodist Church in Selma, Alabama, on March 9, 1965. Lord heard King's call after the violent events of "Bloody Sunday" two days before. On national television, King had asked citizens who supported Black voting rights, particularly clergy, to march in Selma.
Lord, president of the National Council of Methodist Bishops, was known to King and his colleagues as a vocal advocate for civil rights. Lord had worked with President John F. Kennedy, President Lyndon B. Johnson, and others.
Despite the passage of the Civil Rights Act, the movement's work was not complete. The act had not included voting rights. While the 15th amendment provided suffrage to Black individuals in 1870, southern Black people suffered horrendous discrimination, often translated to violence. Jim Crow still ruled the South.
Gathering for the March in Selma
On March 7, 1965, what would forever be remembered as "Bloody Sunday," future Congressman John Lewis and Hosea Williams, of the Southern Christian Leadership Conference, led marchers across the Edmund Pettis Bridge in Selma. The nonviolent activists planned a march to Montgomery, Alabama's state capitol, protesting barriers that Black people faced in voting. Police and unruly citizens brutalized sixty marchers including Lewis, who suffered a skull fracture.
Lord, president of the National Council of Methodist Bishops, was known to King and his colleagues as a vocal advocate for civil rights.
Alabama Governor George Wallace mandated that marches were unconstitutional. Federal District Judge Frank M. Johnson ordered the group not to march until he could hold a hearing. However, the marchers would not be deterred and planned to march on Tuesday, March 9.
Tuesday morning, Lewis (then Student Nonviolent Coordinating Committee chair) addressed protestors at the Brown Chapel Methodist Church. Regardless of the orders and a plea from President Johnson, Lewis, who had been released from the hospital Monday, said the march would go on. When the word came that King was coming, Bishop Lord and colleagues went to greet him.
A Daughter's Memory of Her Father
King approached Lord and asked him to join the march, recalled Jean Lord Cooper, daughter of the Methodist bishop and activist. 
Cooper is now in her eighties and lives in Indiana, where she treasures the photographs and clippings of her father's life.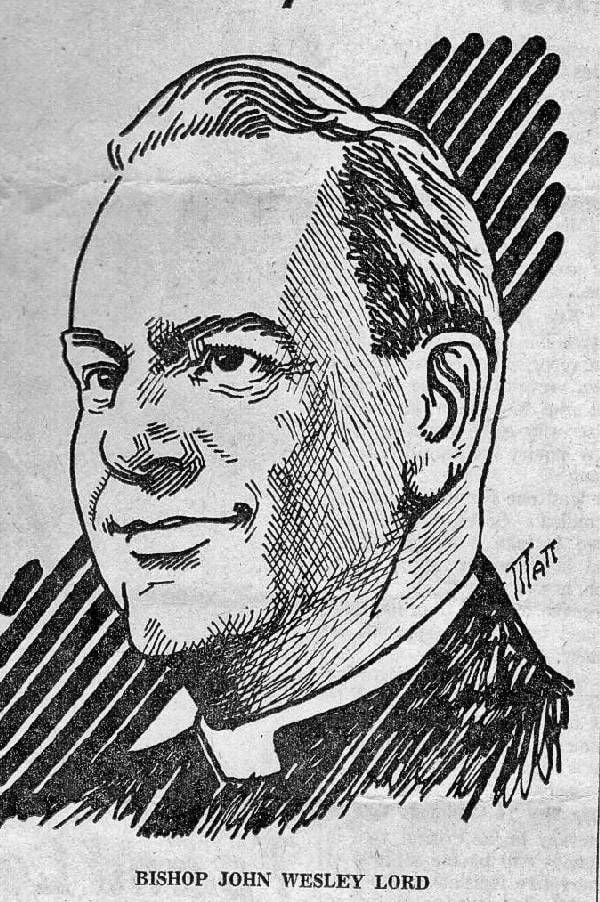 "I'm so proud that he became a bishop of the Methodist Church in 1946," she said, adding that she was thirteen years old at that time.
Cooper recalled her father's welcoming spirit and his ongoing fight for racial justice.
"When Dad was a child, he and his family went to the Poconos on vacation with Black friends. Dad was so upset because the inn forced them all to stay in outbuildings for Black people, and they were denied rooms in the inn," she said.
In a Baltimore Sun article about her father many years later, Cooper noted that Lord invited a Black dentist and his family to join his congregation in Paterson, New Jersey, and was called a "Negro lover."
She has always been proud of her father for his willingness to step up for the cause of civil rights when he walked with King. Cooper remembered her father saying he could hear "We Shall Overcome" from the sanctuary of Brown Chapel Methodist Church as King arrived.
Hundreds of People of All Colors
Peaceful marchers left the Brown Chapel and other area churches and marched blocks to the Edmund Pettis Bridge. King and Lord walked arm-in-arm down Sylvan Street, with King's brother and other noted civil rights leaders walking five abreast. Behind them, hundreds of people of all colors and faith traditions marched.
A marshal read the federal order at the bridge's entrance, decreed that morning by Federal District Judge Johnson. King decided to move forward. The marshal allowed the march, though police did not disperse.
King, Lord, and two other clergymen knelt and prayed at the end of the bridge, within 100 feet of the armed troopers. A sea of men in blue uniforms stood shoulder to shoulder across the four-lane Alabama highway, with dozens more troopers on the side. Historians refer to this event as Turnaround Tuesday; once the group reached the other side and prayed, they turned back.
"We met for more than two hours with men high in government. I asked Attorney General Katzenbach, 'Did we who marched in Selma violate a federal injunction?' His reply to me was negative."
While many wanted to go to Montgomery, most were unprepared without the protection and supplies needed to go through rural Alabama.
Was this turnaround King's way of letting emotions cool? King scheduled another march two weeks later that would be completed. But unfortunately, there were multiple violent attacks by Ku Klux Klan members on March 9. Three Universalist Unitarian ministers were beaten, and James Reeb, Boston, died from his injuries. He was 38.
Lord returned to Washington and spoke on Friday, March 12, to a conclave of national religious leaders at a Lutheran Church two blocks from the U.S. Capitol. He was a featured speaker along with Rabbi Richard Hirsch and Father George Gingras. After the speakers reviewed the Selma march, the three clergymen called on Attorney General Nicholas Katzenbach to discuss voting issues.
A Lifelong Activist
Cooper still has a document by her father that offered his thoughts about the meeting. "We met for more than two hours with men high in government. I asked Attorney General Katzenbach, 'Did we who marched in Selma violate a federal injunction?' His reply to me was negative."
Lord paraphrased John Wesley, Methodist Church founder, as he continued, "All the world is my parish, and I cherish the right to preach and practice our Lord's Gospel at the point of deepest need.
"I believe there was a deep need for Selma," Lord concluded.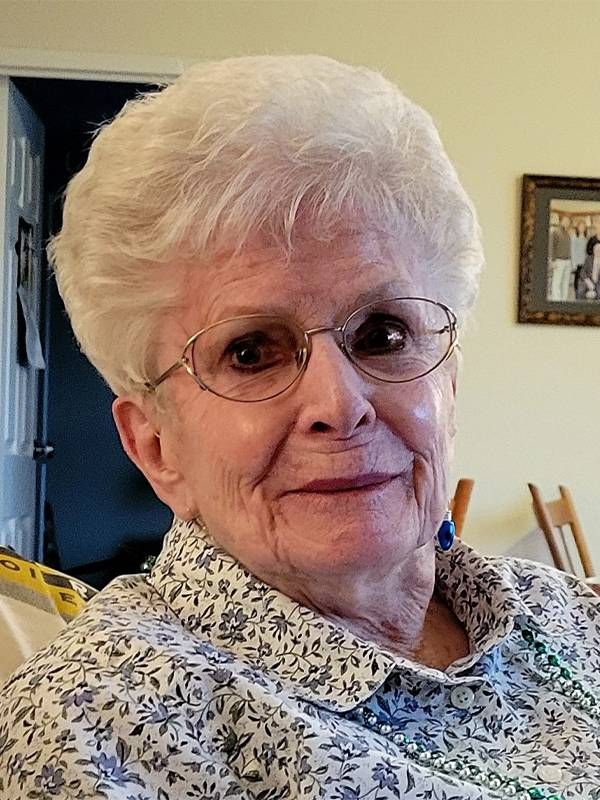 Lord was openly criticized by Rep. Jim Martin of South Carolina and others. Martin wrote a letter to the editor in a South Carolina newspaper, "Let us clean out our own houses as well as our hearts; let us admit that by shows of emotions on the street this problem will never be solved, and so, knowing this, let us move to other methods that can solve it, and thereby Let your light shine that it will glorify your Father which is in heaven."
Lord wrote a letter to Rep. Martin, parts of which ran in metropolitan newspapers. Lord begins, "Following my participation in the Selma demonstration on Tuesday, March 9, I received many communications from across the nation about my participation. As a churchman and bishop, how could I engage in such an un-Christian activity as a mass demonstration in Selma? By this unwarranted action, did I not bring the entire church into disrepute, and should I not remove myself from the church into the ranks of the ordained clergy?"
The yellowing, onion-skin papers revealed more insights, "Should not the leadership of the church, as well as those who sit in the pews, take to hear such admonition (to advocate for voting rights?) Should leaders sit idly and fearfully by while others die on their behalf?"
"When Jim Reeb died in Selma, the price of freedom went up in the United States for all of us. He died for you and me," Lord noted.
Still combating criticism, the bishop worked to eliminate segregation in his church district with the pending merger of the Methodist Church, Peninsula District, with the Delaware Conference of the African Episcopal Church. The Morning News of Wilmington, Delaware quoted Lord, "How can we ask hotels for equal accommodation; how can we ask for fair housing and equal voting rights –and still have segregation at 11 o'clock Sunday morning?"
The merger happened on May 13, 1965. "There's a feeling of relief that we have at last done the right thing," Bishop Lord said. The newspaper reported that the merger was the first racial one in American Methodism and is the most significant since the 1939 reunification of three branches.
Dr. King's ministry and mission would come to an abrupt end on April 4, 1968, in Memphis, Tennessee. James Earl Ray shot King as he stood on the second-floor walkway of the Lorraine Motel. Nevertheless, the movement would continue, King's ideology and words remaining a focus.
Lord worked on social issues for the rest of his life, including American and global poverty, anti-Vietnam policy, birth control availability, the United Nations expansion, and the China policy. He stayed close to President Johnson until Johnson's death.
In King's legacy are thousands of people of all colors who stepped up. Passed in August 1965, the Voting Rights Act made possible the addition of a quarter million new Black voters by the end of the year.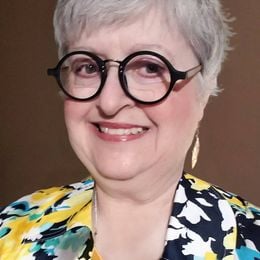 Amy McVay Abbott
is a retired healthcare executive who writes about health and aging, caregiving, disability, and occasionally the arts and history. She formerly wrote "A Healthy Way," syndicated by Senior Wire News Service.
Read More