Winning the World Series of Loyalty
At the 2016 World Series, some long-suffering fans will get relief. Then what?
This year, the World Series comes with a guarantee: At least some fans will feel relief. And fans of long-time losing teams in other sports will probably feel happy, too.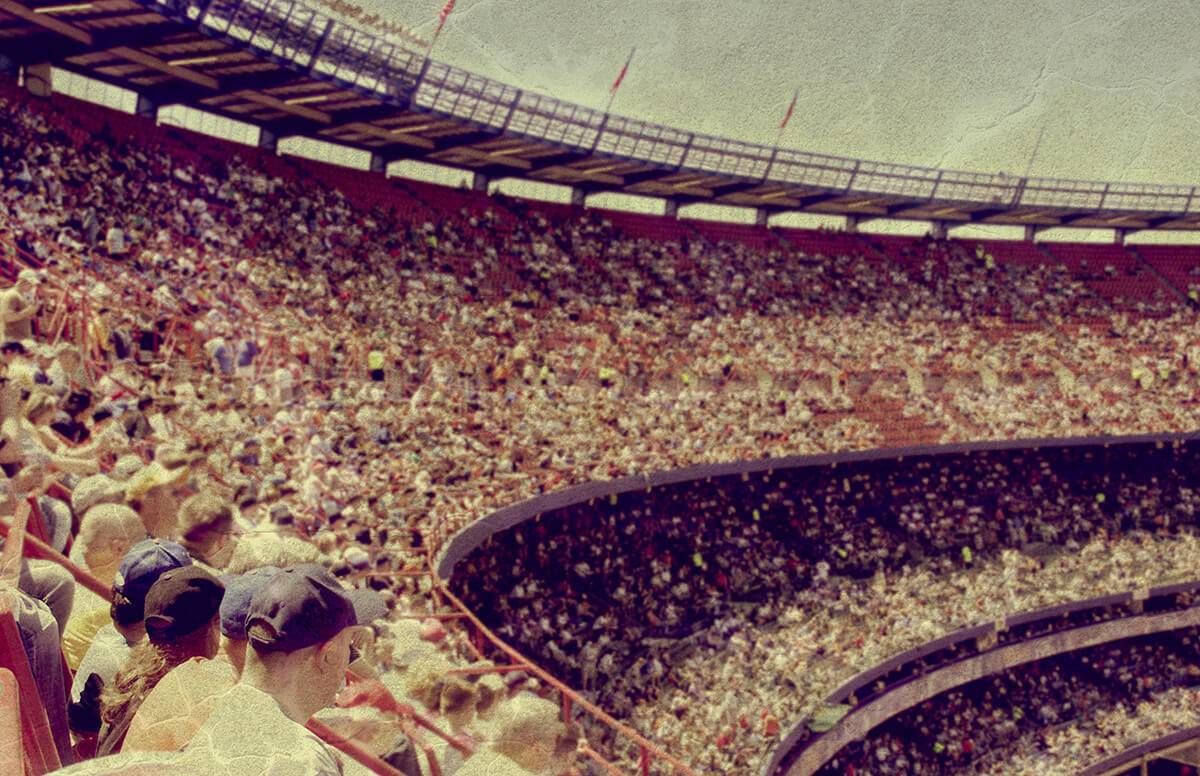 The 2016 Series is a contest between the two baseball franchises with the longest current championship droughts. The American League champion Cleveland Indians have not won a World Series since 1948 — the Truman Administration. But Cleveland's win seems like yesterday compared to the most recent title of the National League entry, the Chicago Cubs. America's most lovable losers last were the lords of baseball in 1908 — 108 years ago. We'll take that on faith, because there almost certainly is not a Cubs fan alive today who was around back then to see it. As ESPN.com informs us, this was before the invention of sliced bread. Moreover, the Cubbies have not even been in the Series since 1945. The Tribe, at least, has appeared in the showdown also known as the Fall Classic three times since its 1948 win.
The World Series Thrill
I know how the winner will feel. My team is the Boston Red Sox. As we Sox fans were reminded every minute of every day by New York Yankee fans, the Sox hadn't claimed a Series title since 1918 until it finally happened in 2004. The final out of that 2004 victory, coming when I was 53, ranks with my daughter's birth as the greatest moment of my life.
This experience — this great relief over a long-awaited win — is not unique to baseball. My sports siblings-in-misery include baseball's Chicago White Sox (2005, after an 88-year drought), the NFL's Seattle Seahawks (first Super Bowl title in 2013, their 38th season) and the NBA's Cleveland Cavaliers (champs in 2016, their 46th year of existence).
There is one adjective commonly applied to the fans of all such downtrodden teams: long-suffering.
The term fan comes from fanatic. Certainly if insanity is doing the same thing over and over again and getting the same result, as Albert Einstein said, then Cubs fans are Exhibit A. Year after year, they have faithfully packed their congenial bandbox of a ballpark, Wrigley Field (nickname: "The Friendly Confines"), even as the Cubbies generally have played themselves out of the race by Memorial Day. Cubs fans embodied the audacity of hope long before Barack Obama made it a slogan.
The Satisfaction
In their devotion, and the steadfastness of Indians diehards as well, is a life lesson.
When I became a Red Sox fan at age 8, the Sox stunk. I was too young to know better; just going to Fenway Park was thrill enough. As the years went on, I kept on going, and many times the crowds were so sparse that I had a grandstand section to myself. Ultimately, as has happened this year with the Cubs and Indians, the Sox got good. And I learned that there is nothing so sweet as being there when things turn around and loyalty is rewarded. I also learned to resent the bandwagon jumpers, fair-weather friends and sunshine patriots who were showing up in droves — only to abandon the team when it inevitably sunk back downward.
This all shouldn't matter as much as it does. After all, not one of us helped out by hitting a home run or striking someone out. (There is the case of foul-catching Cubs fan Steve Bartman, but that is another story.) And as Jerry Seinfeld has said about this era, when free-agent players flit from team to team, we are effectively rooting for laundry. But a lot of things are subject to free agency these days: jobs, political affiliations, marriages. For many of us, our relationships with our favorite teams (including those from college) are the longest we have. (Yes, sorry, daughter: I loved the Red Sox a quarter-century before I loved you.)
The Agony
Whichever team wins, one theme that will emerge among boomers, paradoxically, is sorrow — regret that parents, grandparents, other family members and childhood friends were not still here to experience the joy. After the Series, you will read about pilgrimages to cemeteries, where pennants and other memorabilia will be placed on gravestones. In some ways, they will share in the triumph.
I have friends on both sides of this Series. Both are due. But the Cubs are way, way overdue. On the other hand, having the Chicago Cubs as world champions would feel very strange. If they win, their fans might find themselves asking the same question posited in the 1972 film The Candidate by Robert Redford's character, Bill McKay, after (spoiler alert!) he unexpectedly wins his Senate race: "What do we do now?"
Dick Friedman
is a former senior editor at Sports Illustrated. He is currently a contributing editor at Harvard Magazine.
Read More