The Wisest Retirement Solutions for Women
Highlights from a recent symposium on the topic
And the beat goes on…is a refrain that kept rolling through my head after attending the symposium Tuesday hosted by the Women's Institute for a Secure Retirement (WISER) in Washington, D.C. The topic: retirement solutions for women.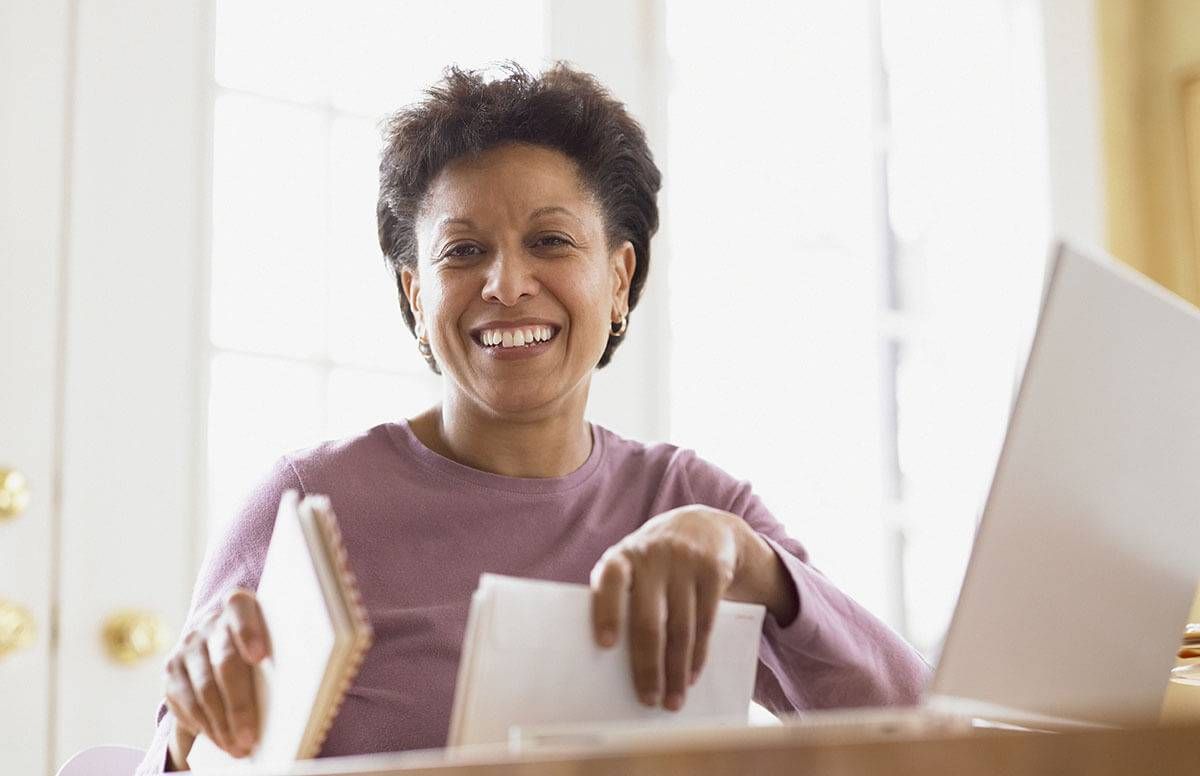 I was honored to be invited by WISER President Cindy Hounsell, to kick off the discussion and was joined by Transamerica Center for Retirement Studies President Catherine Collinson and Jennifer Putney, director at Portfolio Evaluations, an institutional investment and retirement plan consulting firm. The room was filled with executives from financial services firms, leaders of nonprofits who advocate for women's issues, and experts from the  likes of the Medicare Rights Center and EverSafe, a company dedicated to fighting financial fraud. Findings from a few new surveys were also presented, which I will get to shortly, along with some advice to help women over 50 prepare for retirement.
50+ Women: Still in a Jam
The upshot is downbeat: Women are still in a jam for retirement, especially women 50+ who frequently face long lifespans and a dearth of savings to grease those years.
I've heard this story ever since I began writing about women and money at Money magazine in the 1990s and wrote a book about retirement planning for women.
Truthfully, and sadly, very little has changed. The deck is still stacked against many women —  they often earn lower wages than their male counterparts and take time out of the workforce for elder care and raising kids. Those workplace interruptions cause them to lose opportunities for raises, lower the amount they'll receive from Social Security in retirement due to fewer years of paid employment and give them less time to sock away funds in a retirement plan at work (and get their contributions matched by their employers.) In addition, if they lose a partner due to death or divorce, as often happens, their standard of living generally drops.
Many Women Abhor Retirement Planning
Nonetheless, time and time again, when I give speeches to women around the country, they frequently say financial planning and investing bores them. They shrug and say they "aren't good with math." They usually add that they wish they were more confident about their financial decisions and wish they knew more about investing. But they insist they simply don't have time to focus on this. They're content to kick the can down the road or defer retirement planning to their spouse or partner. (A new Wells Fargo survey of Millennials found that many Gen Y women do this, too; 59 percent of the women said they were primary decision makers and 82 percent of men said that they were.)
Many women never seriously think about their financial situation until they're no longer riding shotgun.  And the consequences for such a do-nothing attitude can be catastrophic for retirement security.
Where's the Contingency Plan?
New data from Key Private Bank, the wealth management arm of KeyCorp, found that 82 percent of financial advisers say some or hardly any of their married female clients have a contingency plan to navigate the emotional and financial impacts of finding themselves on their own. As I wrote in the Next Avenue column, Why 50+ Women Should Take Control of Their Money, and Next Avenue's new financial wellness blogger Diane Harris just wrote, taking a Scarlett O'Hara ("Tomorrow is another day") approach toward your financial future is unwise.
The Alibi That Doesn't Hold Up
My goal at the WISER symposium was to launch the conversation beyond the usual "women earn less" handwringing and focus on the theme of my forthcoming book—Money Confidence. As I see things, it's not that women aren't good at math. It's that they are not comfortable talking about money, and claiming to not being a math whiz is their alibi.
From my research, I've found that the root of the money quandary many women face is their own attitude. And that's manageable. You can control how you approach your finances. You can stop the negative mental chatter. You can put an end to procrastinating. You can choose to make understanding your own financial decisions a priority. And you need to.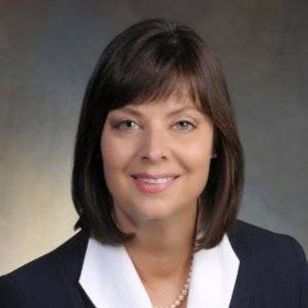 Women Thinking of Themselves Last
"When it comes to money, women tend to think of themselves last," Hounsell says. "They spend on a child's education or work for free for a family business before saving for their own retirement."
Women also often steer away from financial conversations because they've been programmed to consider talking about investing and money matters to be impolite or no one's business. It makes them feel uneasy.
Yet, over the years, I've discovered that women are typically solid investors when they make an effort. They tend to take time to research investments; they seek advice from others to make informed decisions. They're also less likely to leap out of stocks when the market falls. And, research shows, they do all of this better than men, generally speaking.
Simple things you can do will start moving the needle. Collinson told the audience that she's constantly surprised how few women have even taken the time to run an online retirement calculator to review their savings needs. Just taking that action can get you moving in the right direction.
"Women have to get comfortable talking about money," says Putney. "Talk about money with your friends. You don't have to compare personal balance sheets, but you can talk conceptually." Make a habit of it and planning for retirement will get easier.
Putney told of her own annoyance when she was asked to stand behind her husband's chair while he showed her an investment chart on his large computer screen. "Just tell me what you want me to know, and we can discuss it," she told him, frustrated by the notion of patiently peering over at his shoulder to stare at the imposing chart that was virtually meaningless to her.
Retirement Solutions for Women
I suggested to the WISER audience that women should start their own money book clubs. Why not pick a few personal finance or investing books to discuss?
Another idea: Find out if your employer has a financial wellness program, such as brown-bag lunch talks about debt-management or investing. These kinds of gatherings can ramp up your money mojo in a low-stress time-sensitive fashion. You can also ask Human Resources if your employer might consider offering them.
Janice Co, vice president at Prudential Retirement, discussed her firm's striking new report "Closing the Retirement Income Gender Gap," which found that the retirement account balances of female employees are, on average, one-third lower than their male counterparts.
Co said that even though women comprise 47 percent of the U.S. workforce and 40 percent of working women are in managerial and professional jobs (vs. just 18 percent in 1975), lower earnings during their working years have resulted in women earning Social Security benefits that are 23 percent lower than men's. That's a key contributor to the retirement income gender gap, according to the survey. Currently, the median annual income of women age 65 and older is 42 percent lower than men.
In addition, when they reach their retirement years, women are much less likely than men to be married. Some 70 percent of men 65+ are married, vs. 45 percent of women that age. And there are three times as many widows over age 65 than widowers, according to the report. This stings, because single women are out of luck when it comes to pooling resources and getting the benefits from saving that come with a marriage or partnership.
Make It Automatic
One of Co's suggestions based on the Prudential report: Take advantage of automatic enrollment and automatic escalation in a retirement plan if your employer offers it. (Automatic escalation means your employer automatically increases the percentage of your pay going into the retirement plan each year.) At retirement plans like 401 (k)s whose records are kept by Prudential, the average participation rate is 85 percent for ones with automatic enrollment and only 57 percent for plans without.
"Life throws a number of challenges at us that we can't control, but fortunately, finances are something we can take charge of to manage unforeseen events," says Cathy O'Malley Kearney, national head of trust and chief fiduciary officer at Key Private Bank.
To avoid the financial shock of being suddenly single, women need a plan in place to immediately take control of their cash flow in case of an emergency life event, she told me.
"Whether it's pausing an annual vacation or canceling certain memberships or services, it's vital that you have a short list of items based on comfort, not necessity, that you would stop immediately before dipping into emergency funds or retirement contributions," says O'Malley Kearney.
And let me add — it's no longer cool to be nonchalant or naïve about financial matters, if it ever was. To paraphrase the lyrics of Sonny Bono for the Sonny and Cher hit once again: History can turn the page.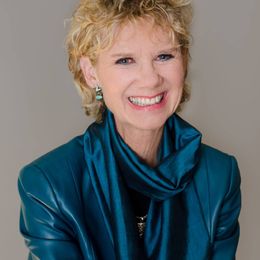 Kerry Hannon
is the author of Great Pajama Jobs: Your Complete Guide to Working From Home. She has covered personal finance, retirement and careers for The New York Times, Forbes, Money, U.S. News & World Report and USA Today, among others. She is the author of more than a dozen books including Never Too Old to Get Rich: The Entrepreneur's Guide to Starting a Business Mid-Life, Money Confidence: Really Smart Financial Moves for Newly Single Women and What's Next? Finding Your Passion and Your Dream Job in Your Forties, Fifties and Beyond. Her website is kerryhannon.com. Follow her on Twitter @kerryhannon.
Read More