Women and Long-Term Care Insurance
They can now be charged more than men, so here's how to shop
I've been thinking about long-term care insurance a lot lately, because my dad would have been 94 yesterday.
 
He died six years ago after a long battle with Alzheimer's. Dad didn't have long-term care insurance, so his $5,000-a-month costs in an Alzheimer's care facility were primarily paid out-of-pocket.
 
So with my father on my mind, I've been wondering: If I end up with Alzheimer's, will I be able to cover the cost with personal savings? My financial adviser has been badgering me to buy long-term insurance for a few years. But neither my husband, Cliff, nor I have — because of the price. (Friends whose parents have policies also tell me getting the insurers to pay benefits has often been a struggle.)
 
(MORE: Is Long-Term Care Insurance Worth Buying?)
 
Why Women Can Be Charged More
Which brings me to the news about long-term care insurance and women. In recent months, major insurers have adopted "gender distinct" rates for new coverage. Translation: If you're a woman, you'll now pay more than a man for the same coverage.
 
Rates for single women rose 20 to 40 percent last year, while rates for single men fell 15 percent, says Jesse Slome, executive director of the American Association for Long-Term Care Insurance (AALTCI) in Westlake Village, Calif. For couples, who pay blended rates, premiums rose 3 percent.
 
Here's an example: If you're a 55-year-old woman in good health, you'll pay an average of $1,225 a year for a new policy providing $164,000 in benefits, without any built-in inflation protection. A man of the same age and health with the same coverage would pay $300-a-year less, according to the AALTCI 2014 Long-Term Care Insurance Price Index.
 
The difference in premiums is even greater if you buy a policy whose benefits grow with inflation, which many experts recommend. A 55-year-old healthy man would pay $1,765 a year for that same policy with 3 percent inflation protection, but a woman might pay over $2,300 annually.
 
(MORE: Hedging Your Bets on Long-Term Care Insurance)
 
Why are women now paying more than men for long-term care policies? Longevity.
 
Women typically live five to seven years longer than men, which means they'd need benefits for more years. "So, it makes sense that they would pay more than a man," says Slome. "Prices for insurance are based on risk, which is why men pay more than women for life insurance and bad drivers pay more than good drivers for car insurance," he says.
 
A Fight to Overturn New Pricing
But women are pushing back.
 
Last month, The National Women's Law Center (NWLC) filed complaints with the U.S. Health and Human Services Department's Office for Civil Rights against leading long-term care insurer Genworth Financial and three others — John Hancock, Transamerica and Mutual of Omaha. The group maintains that gender-based premiums violate a provision of the Affordable Care Act that bans sex discrimination in health care.
 
"Women already have a hard enough time making ends meet, earning only 77 cents for every dollar earned by men," says NWLC Vice-President and General Counsel Emily Martin. "With lower wages to begin with, women simply can't afford to pay 20 to 40 percent more than men for the same long-term care insurance."
Where Unisex Pricing Still Exists
Because insurers are slowly rolling out the new pricing strategy, for now, single women can avoid paying higher rates in the 16 states that still offer unisex long-term care insurance rates, such as California, Florida and New York. You can find the states where at least one major long-term care insure still offers unisex rates at www.aaltci.org/women.
(MORE: Suze Orman's Long-Term Care Advice)
 
But the writing is on the long-term care wall. So here's my advice for women in their 50s and 60s interested in purchasing coverage:
 
1. See if you can self-insure, as I'm currently doing. Long-term care insurance is best for people who think they'll have too much income and assets to qualify for Medicaid but fear they won't have enough in savings to shell out for several years of care, which can cost $100,000 a year or more.
 
2. Do your homework. Costs for coverage vary considerably from one insurer to the next and depending on the policy features you want. It's complex. Each long-term care insurer sets its own prices and the range among firms can be quite significant, according to Slome.
 
For free quotes, visit the AALTCI website or call the group (818-597-3227), which can recommend a specialist to help you compare policies. You can also find a specialist through the National Association of Health Underwriters site. But be certain that person has access to more than one insurer and has written policies for at least 100 individuals, suggests Slome. A fee-only financial adviser may also be able to recommend an agent or broker to help you sort through options.
 
Keep in mind that premiums are almost guaranteed to rise and that buying a policy now won't shield you from those increases. Check to see if your employer offers coverage; you might be able find a policy at a lower group rate.
 
3. Don't expect to move to a lower-priced insurer after you buy a policy. "Unlike other types of insurance coverage where you can switch from one insurance company to another in later years, switching long-term care insurance companies almost never takes place," Slome says. "You don't switch after a year or two because you'll pay higher rates based on your new age and you'll have to meet the current health standards."
 
4. Shop for coverage as a couple. If you're married or in a same-sex domestic partnership (you don't need to be legally married), you can apply for a plan that lets the two of you share benefits as needed. This is generally cheaper than buying two individual plans.
 
For domestic partners,most insurers require you to be living together and sharing expenses for 24 months; some require 36 months.
 
5. Consider a policy that pays benefits for just three or five years, rather than "permanent" coverage lasting your lifetime. Your premiums will be lower. The average nursing-home stay is just over two years, according to the government's most recent National Nursing Home survey.
 
(MORE: Is Long-Term Insurance Worth Buying?)
 
6. Consider life insurance with "hybrid" coverage. These are generally whole-life or universal-life policies with a long-term care rider. The attraction: You or your heirs get a payout even if you don't use the long-term care coverage. And if you buy with a single, lump-sum payment, you essentially eliminate the risk that you'll be hit with premium increases down the road.
 
That said, it's often costlier to buy hybrid coverage than to buy separate life and long-term care policies, experts say.
 
In one example of a hybrid policy with a $500,000 death benefit, 2 percent of that amount, or $10,000, could be used monthly for long-term care costs for up to four years; what your heirs receive in death benefits is reduced by that amount.
 
7. Finally, if you plan to buy a policy, do it sooner rather than later. Not only can premiums grow exorbitant if you wait til your late 60s or 70s, you might be denied coverage altogether.
 
What's more, insurers are getting stricter about their health requirements and now often require medical tests to determine whether someone can even buy coverage. High blood pressure, for example, can get you tossed — and that rejection could raise your blood pressure even more.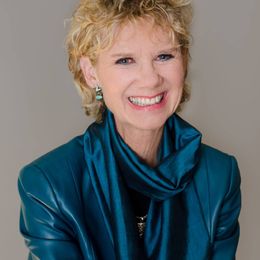 Kerry Hannon
is the author of Great Pajama Jobs: Your Complete Guide to Working From Home. She has covered personal finance, retirement and careers for The New York Times, Forbes, Money, U.S. News & World Report and USA Today, among others. She is the author of more than a dozen books including Never Too Old to Get Rich: The Entrepreneur's Guide to Starting a Business Mid-Life, Money Confidence: Really Smart Financial Moves for Newly Single Women and What's Next? Finding Your Passion and Your Dream Job in Your Forties, Fifties and Beyond. Her website is kerryhannon.com. Follow her on Twitter @kerryhannon.
Read More