Women Investors Get a Bad Rap
Watch what they do, not just what they say, three studies suggest
When it comes to investing, women often get a bad rap: They lack confidence, they're less knowledgeable than men, they're afraid to take risks, according to conventional wisdom. A recent survey from Capital Group confirms that eight in 10 women have encountered one or more of these or other stereotypes about their investing expertise, suggesting that, when it comes to money at least, women are truly the weaker sex.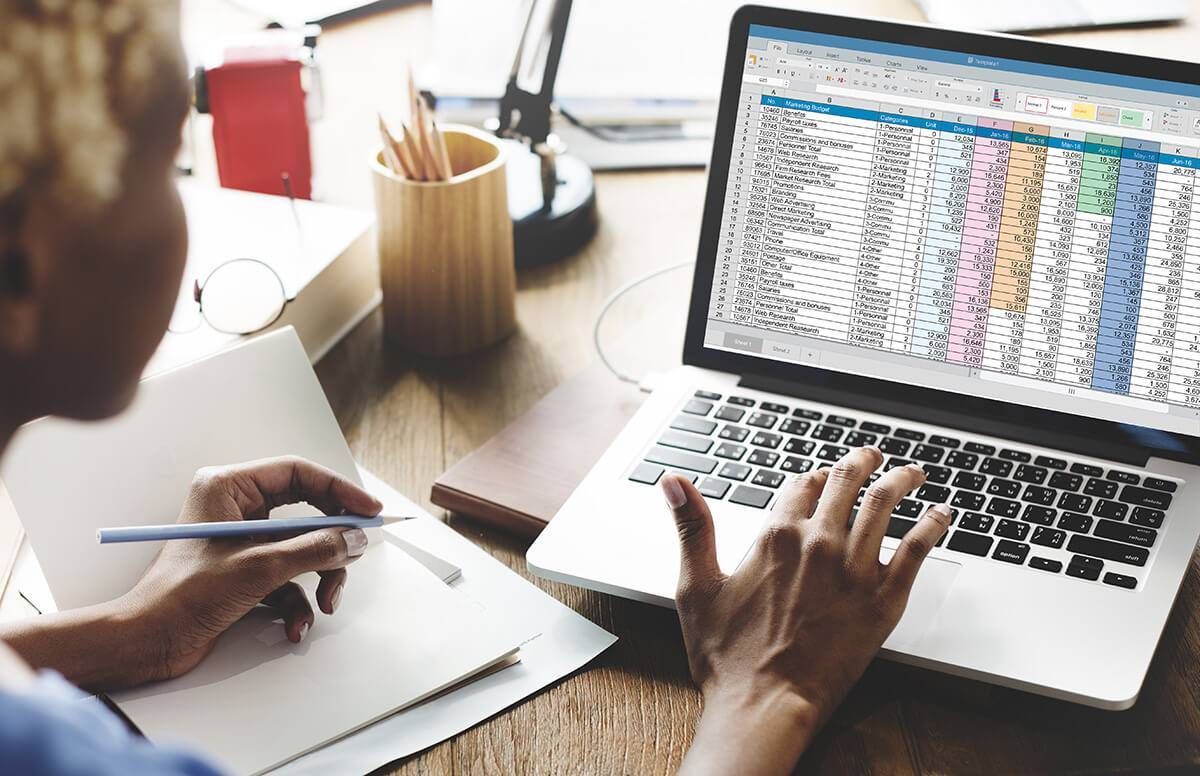 Perhaps even more troubling: It's not only men who indulge in smack talk about women's financial skills. In countless studies over the past several years, this is how large numbers of women have characterized themselves.
Now a trio of surveys — Capital Group's, along with studies earlier this year from Fidelity Investments and Wells Fargo — offer evidence of what I've long believed based on my experience as a personal finance journalist who has studied women's behavior regarding money: If you look at what women do when they invest, not just what they say, they turn out to be strikingly similar to men and, in some ways, a whole lot better than men at managing their investment portfolios.
"From their risk appetite to their acumen to their confidence, women investors do not fit the preconceived notions," says Heather Lord, head of strategy and innovation at Capital Group. "They're just as interested in superior investment results as men, but tend to go a step further, looking for mutual funds that act as a shock absorber during market downturns and companies that deliver positive social and economic benefits to the community."
Venus Looks a Lot Like Mars
In fact, when asked about their preferred choice of investments for retirement savings, roughly equal percentages of men and women in the Capital Group survey favored mutual funds with a track record of outpacing the stock market over the long term, making it the top answer for both groups. Only about one in 10 women and men chose bank CDs and high-quality bonds, the most conservative option.
Capital Group, however, did find one gender difference suggesting that women put a bit more emphasis than men on defensive strategies that help protect their portfolios against losses. Women were 25 percent more likely than men to look for mutual funds with a history of outperforming the stock market during downturns. That's a smart approach, since recent studies have shown that less volatile stocks — shares with fewer big ups and downs than the norm — tend to deliver loftier gains in the long run.
Women, the study said, were also slightly more inclined than men to opt for an age-appropriate blend of stocks, bonds and other investments. That finding was echoed in the Fidelity survey, which said that at the end of 2016, among its 14 million workplace customers, 74 percent of female account holders invested in target-date funds (which gradually adjust their mix of assets based on the age the investor wants to retire); by contrast, 69 percent of males did.
These findings suggest that female investors, while often identifying themselves as conservative, should more accurately be termed "prudent." "Women are not so much risk-averse, as they are risk-smart," says Berwyn, Pa. financial planner Stephanie McCullough, founder of Sofia Financial, which specializes in advice for women.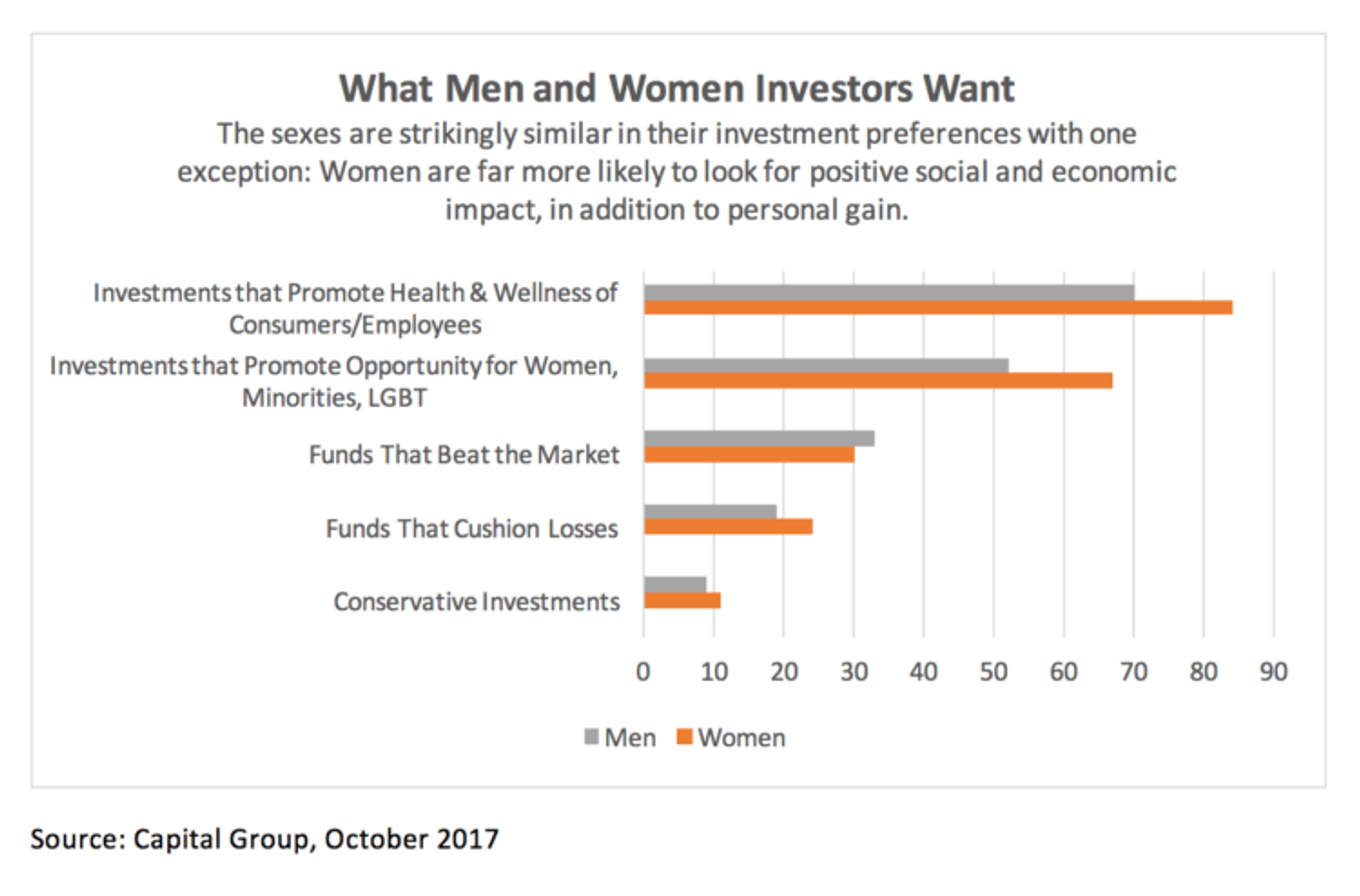 Women Investors: Vive La Difference
Where contrasting gender styles are most apparent is less in the kinds of investments men and women choose and more in how they behave once they own those assets. In my view, women have the edge here — and these studies and their results back that up. As the Wells Fargo report put it: "Women's actual investment behavior tends to follow recommended investment principles more often than men's."
Women, for example, are more apt to stick with an investment mix once they pick it — that is, to follow a classic buy-and-hold approach.
The Fidelity analysis found that its male clients are 35 percent more likely to make trades than female customers. Wells Fargo found a similar pattern and also cited findings showing that men are six times more likely than women to make massive allocation shifts — say, switching from being fully invested in stocks to fully invested in bonds or vice versa.
Why? "Men tend to be overconfident about their investment ability," thinking, "they know more than they actually do," the Wells Fargo report concluded.
That overconfidence typically leads to more frequent trading, which in turn tends to dampen returns, because it's nearly impossible to consistently get market timing right. Plus, all those transactions can rack up hefty fees and taxes that erode gains.
The fact is, women tend to outperform men as investors.
Echoing prior research, the Fidelity and Wells Fargo studies (looking at investment results from 2016 and 2010-15 respectively) found that female investors beat the returns earned by male investors on both an absolute and risk-adjusted basis. The risk-adjusted result means that the women's results looked even better when the researchers took into account the volatility of the investments in their portfolios.
The differences in investment returns weren't large — in the Fidelity study, women bested men by four-tenths of a percentage point, on average. Now that may not sound like much, but the difference over time can add up to tens, or even hundreds, of thousands of dollars, particularly when combined with women's slightly higher savings rate in workplace retirement plans, Fidelity concluded.
You've Got to Be In It to Win It
One curious finding in the Capital Group study seems to contradict most other surveys about female investors: Just over half the women said they are always or usually confident they have the knowledge to make good investment decisions; nine in 10 were at least somewhat confident. Boomers were more likely than Gen X and Millennial women to: know the types of investments in their accounts, be an equal partner in investment decisions and feel knowledgeable enough to ask informed questions about their portfolios.
McCullough says this Capital Group finding doesn't square with her experience as a financial planner. "Many women come to me almost paralyzed by not wanting to make the wrong investment decision," she says. "It often takes an outside impetus, such as a divorce, to make them take action."
My theory is that the discrepancy about investing confidence is a function of the sample of women Capital Group surveyed; all had some responsibility for making investment decisions for their families. These women have already stepped up to the plate as investors, and being in the game makes all the difference. "Once you start investing, you see it's not as hard to do as you thought," McCullough says.
To me, this is probably the most important takeaway from these surveys: Women's often-expressed lack of financial confidence about investing largely reflects their inexperience. It shouldn't be confused with lack of prowess.
As it turns out, notes McCullough, "Women are actually very good investors, precisely because they don't fall prey to the overconfidence that tends to undermine men."
Interestingly, Wells Fargo's survey discovered that single male investors seemed to display the most overconfidence, trading the most often by far and earning the lowest returns in the process. Meanwhile, transactions dropped off sharply among men who shared an investment account with a woman.
So guys, if you have a wife or female partner, try investing together and actually listening to what she has to say. Your finances will likely be better for it.
Diane Harris
is an award-winning financial journalist and financial wellness advocate. She is the former editor-in-chief of Money magazine, the first woman to hold the top job, and covered virtually every aspect of personal finance during her 22 years there. She is writing a book on financial wellness and launching a related coaching and consulting business. Follow her on Twitter @dianeharris.
Read More