Women Over 70 Speak Out and Are Heard
Out of conversations about women and aging, a podcast was born, and many more voices have been added to the mix
Never did I imagine how this journey would go. I am 81. My podcast partner, Catherine Marienau, is 74. Four short years ago, we created an award-winning weekly podcast, "Women Over 70 — Aging Reimagined."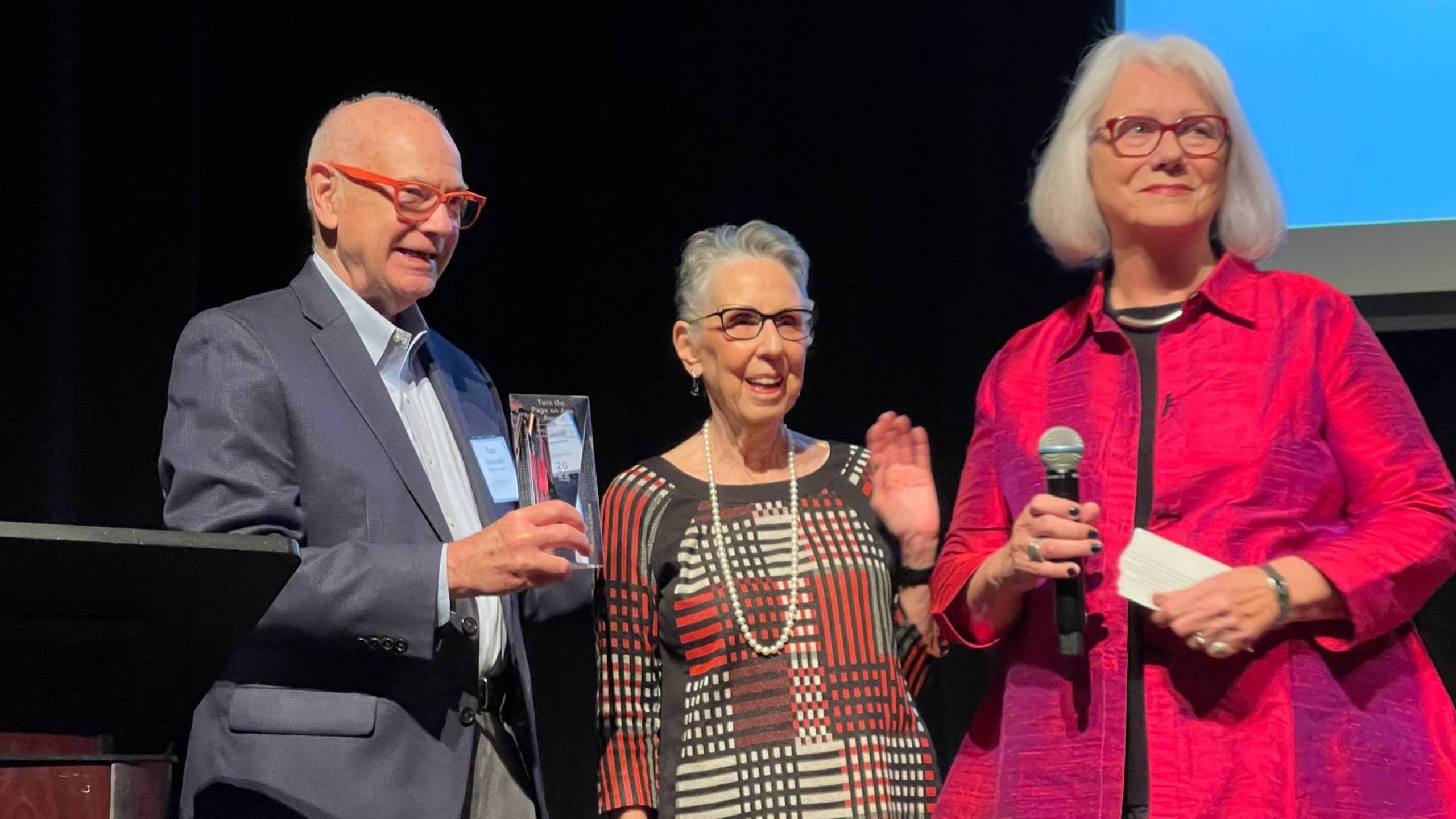 Our mission is to shatter the myth that women become irrelevant as they age. Our goal is to offer women over 70 a platform to tell their varied stories, share their lived experiences and be heard. We are the active voice of women aging. We envision a world where women of all ages, backgrounds and experiences support each other. This work is creating a community for women to openly discuss issues and to understand and explore their own aging.
By telling our stories, we will be heard. And we will make a difference for future generations.
How the Idea Came to Be
Catherine was my faculty mentor at the School for New Learning at DePaul University in 2010. I was 69 and decided to pursue a master's degree after my husband died the previous year. Five years later I graduated, and Catherine and I began to meet regularly. Our conversations inevitably turned to women's issues, especially women's experience of the aging process and this led to our ongoing friendship and podcast partnership. 
We envision a world where women of all ages, backgrounds and experiences support each other.
When I first approached Catherine with the idea of interviewing 70 women over 70, Catherine's eyes lit up and she said, "I'm in!" Four years and 220 episodes later, Women Over 70 is going strong.
Launching the Podcast
Podcasts are hot. There are between 3 and 4 million podcasts worldwide. The United States has the largest number. Neither Catherine nor I had any idea how to start a podcast so we signed up for a 3-day immersion course, "Launch Your Podcast." One month later, we began interviewing women over 70. 
Finding guests was the easy part. Initially, we tapped into our vast, diverse networks. As the show became popular, guests made referrals and now media outlets invite us to feature their clients. We seek to be a racially, ethnically and geographically diverse community and welcome readers to nominate themselves.
Where Are We Now?
We are just getting started. Passionate about presenting monthly programs and excited about the many speaking opportunities coming our way, we are swimming in possibilities. We're open to collaboration and synergistic thinking. Women Over 70 has been a labor of love.
The women we interview bring inspiration and hope to our listeners.
Inspiring Women We've Interviewed
The women we interview bring inspiration and hope to our listeners. The hope comes from stories told in their own voices that capture struggles, loss, love, friendship, parenthood, careers, volunteerism, activism and more. The inspiration comes from their resilience, reinvention, purpose-driven activities, life-long learning, courage, contributions and creativity. We've had the pleasure of holding conversations with world-renowned artists to transportation activists and with women simply loving the time to play.
About a year into the podcast, we realized that women of all ages have expertise in areas our community cares about. We created a YouTube channel that brings light to important subjects such as Friendship, Creative Housing Options, Lesbian Women, Breast Cancer and Healthy Nutrition. 
Our women over 70 guests include:
expressive artists, social activists, spiritual and wellness experts;
women in social services, women who creatively pivot their careers;
women who reinvent themselves, often multiple times;
women who travel extensively, become photographers, writers and authors;
women who believe that gratitude and purpose are the main reasons they thrive.
Above all, these women do not consider themselves retired. They prefer the term 're-wired."
Meet a Few of Our Guests
Helen Shiller is a recent example of a woman taking action. Helen, 75, was a six-term alderperson in Chicago's poor and oppressed communities where she advocated for radical changes to police misconduct, poverty and racism. Starting in the early 1970s, Helen's activism took a page from the Black Panther Party's 10 Point Program. Fifty years later she published "Daring to Struggle, Daring to Win: Five Decades of Resistance in Chicago's Uptown Community — with the Party's 10 Point Guide to Action." (Episode 213)
The Juneteenth holiday, which is celebrated on June 19, recognizes emancipation and black liberation and is a direct result of Opal's, and now her granddaughter's continuing activism.
Marion Giles was 103 when we interviewed her. Known by everyone at the continuing care residence where she lives for her lively attitude and social awareness, she loves to organize events. She threw herself a party on her 100th birthday and invited friends, family and a few of her favorite animals from Brookfield Zoo to celebrate with her. She says, "If you want to do something, even by yourself, do it and enjoy it." (Episode 58)
Sara Paretsky, 75, is a lifelong reader of crime fiction. She developed her social conscience early on, realizing that women were so often represented in negative ways, and so often invisible. Years later she began to write crime stories herself and turned the tables on how women are depicted through her well-known mystery series of books featuring V.I. Warshawski, a tough, intelligent private detective from Chicago. Among her readership are women who insist on their right to speech and to take up space in a room. From Sara's first book, "Indemnity Only," to her most recent novel, "Overboard," the character of V.I. Warshawski has relentlessly fought for social justice. (Episode 216)
Opal Lee is 96. She and her granddaughter, Dione Smith, 54, are relentless in their fight for freedom. Opal's activism started as a home school counselor in South Fort Worth, Texas. She believed that "access to information and resources is what helps us do better" and fought for all children to be educated and fed. The Juneteenth holiday, which is celebrated on June 19, recognizes emancipation and Black liberation and is a direct result of Opal's, and now her granddaughter's, continuing activism. (Episode 210)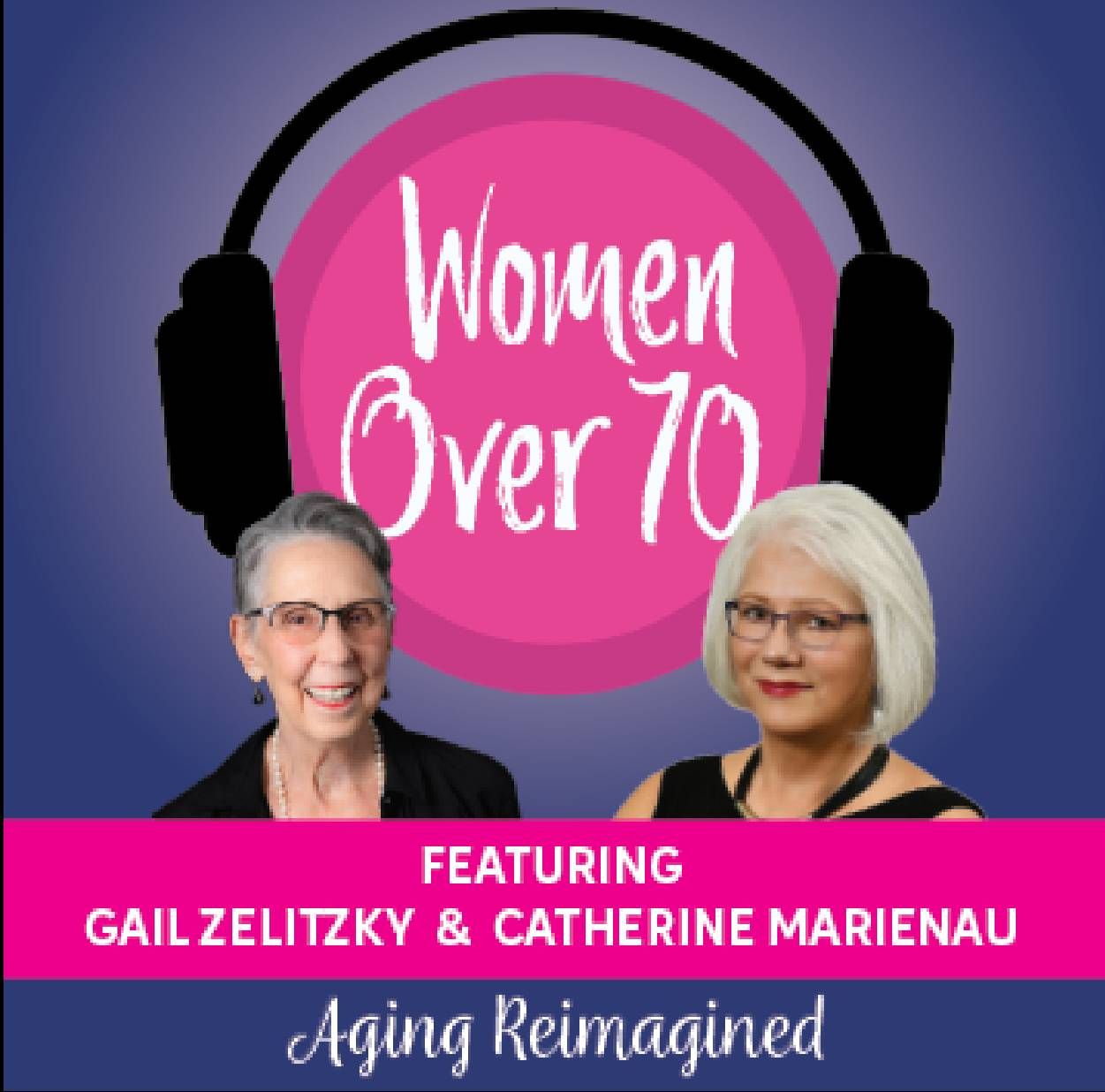 Nancy Manahan is 75. After living in a convent for 10 years, she left to pursue her passion for feminist activism. Nancy taught Women's Literature at Napa Valley College and has been married to Becky Bohan for 27 years. She has published 6 books, including "Lesbian Nuns: Breaking Silence." She and Becky co-founded the Minnesota Threshold Network which advocates for family-directed after death care, including home vigils and green burial choices. Recently, they created their own philanthropic foundation to work on behalf of lesbians to provide the types of services they would provide themselves, if they were physically able. (Episode 118).
These are just a few of our amazing guests. Each one's voice is an important reflection on women aging. Listen to our episodes at womenover70.com or wherever you listen to podcasts. Join our Aging Reimagined Circle and participate in Deep Talk Forums and Candid Conversations. 
The idea of interviewing 70 women over 70 morphed into "Women Over 70 — Aging Reimagined," first a podcast, but more importantly as a community. For many of us, life is beginning in new and exciting ways. Some call it "The Third Act." We call it "Living."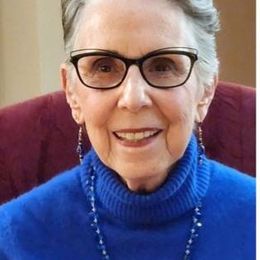 Gail Zelitzky
Gail Zelitzky is a career entrepreneur and women's business coach. She delights in helping women in business become influential leaders. Innovation, Branding and Leadership are her specialties. Additionally, she podcasts, speaks, mentors and advocates for anti-ageism. 
Read More