Women: Take This Quiz If You Want a Flexwork Job
A reality check from the author of 'Ambition Redefined'
(This article is adapted from Ambition Redefined:Why the Corner Office Doesn't Work for Every Woman and What to Do Instead by Kathryn Sollmann.)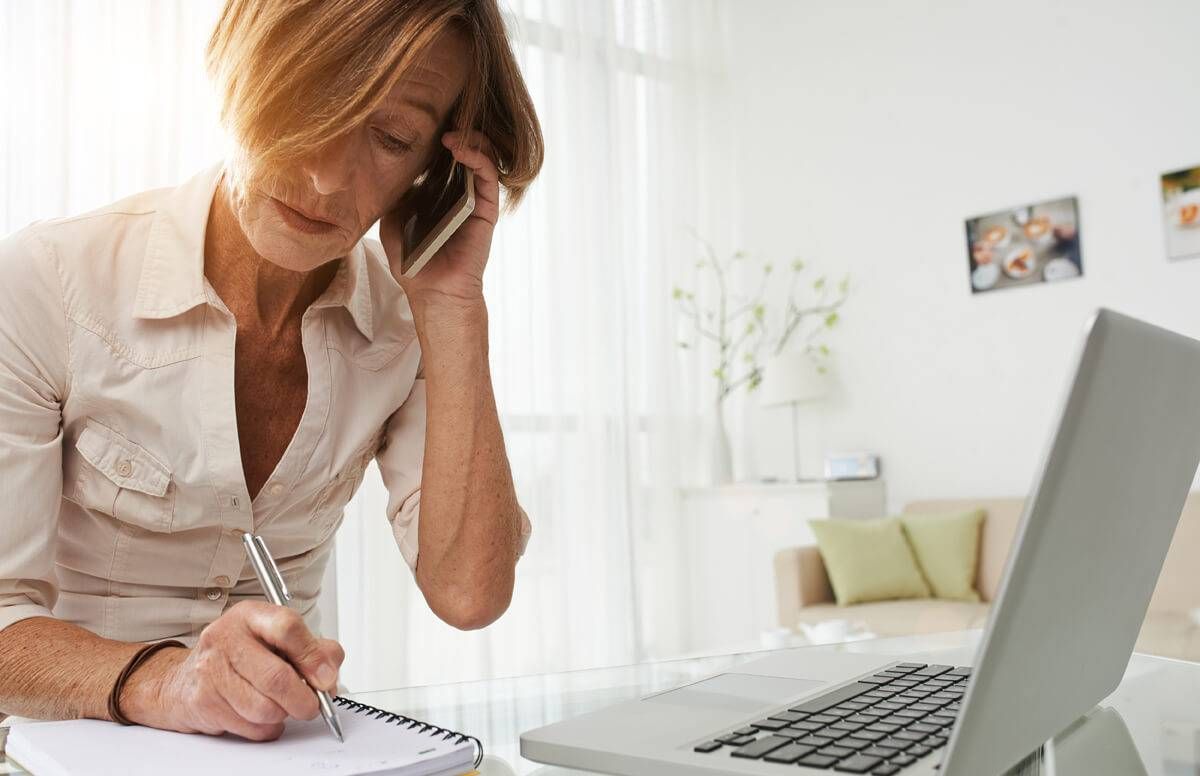 Job seekers tend to blame everyone but themselves for a job search that does not reap results after many months or even years. And many insist that it's impossible to find flexwork (jobs with flexibility about where and when you work). However, it's not so difficult to find flexwork when you go about it in the right way.
The following Flexwork Search Reality Quiz will help ensure that you are using the best job-search strategies. To conduct a flexwork search, you need to be able to answer "yes" to each question below. You'll also see how women have responded when I've given them the quiz.
I feel confident and positive about my job search.
Seventy-three percent of women I've surveyed say they are not. Confidence sells strengths and lands jobs.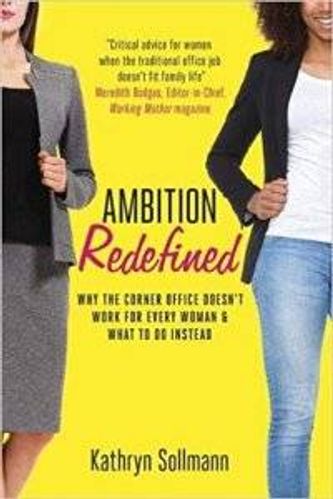 I know the general compensation I'm seeking, and the minimum I would be comfortable accepting.
Most women I've surveyed (92 percent) know these numbers.
I've fully considered the kind of job commitment (full time, part time, freelance, etc.) that will work best for me and my family, and I have buy-in from all constituents.
Most women I've surveyed say they have family buy-in, which aligns with what I heard as a recruiter. There was a very high eleventh-hour dropout rate, however, when women said they could not accept the job for long-existing family reasons.
I also heard that many partners said, "I didn't really think you would go through with it."
Since women have such large caregiving responsibilities, be sure to work out all the issues before you start your flexwork search.
I have a very clear and realistic understanding of the type and level of position I'm qualified for at this time.
Only 23 percent of women I've surveyed say they have this understanding. When you don't know what you're qualified for, there's a lot of unnecessary tail-chasing.
Do your homework through lots of networking to see where and how you'll be the best fit.
Even though I have many skills and talents, I know that telling employers I'm willing to do any type of job is more negative than positive.
Only about half of women I've surveyed (51 percent) realize this is not a good strategy. Finding a job is filling a specific need for an employer. Do not say, "I'll do anything," which puts the onus on the employer to determine your best fit.
I know that employers hire candidates who can jump right  in and add immediate value —and I can clearly articulate examples of problems I can solve, challenges I can meet and initiatives I can lead in my area  of expertise.
Most women I've surveyed (68 percent) know this is critical. About three out of 10 need to get these examples on instant recall.
I have an "elevator speech" that quickly summarizes for friends, colleagues, networking contacts and potential employers the most important work I've done in the past, my specific skills and expertise, and the type of flexwork I'm seeking.
Most women I've surveyed (65 percent) don't have an elevator speech at the ready, which means they're missing opportunities to quickly sell themselves to a wide range of networking contacts and potential employers.
I know my underlying work motivations and the kind of company and culture that would be the best fit.
Finding the right flexwork is not just about job fit; it's also largely about cultural fit. Too many women I've surveyed (42 percent) don't spend enough time thinking about the kinds of companies that will give them the chance to grow personally and professionally and blend work and life.
I've targeted and thoroughly researched (via websites, current media reports, discussions with current or past employees, etc.) companies that appear to be the right fit for my skill set and underlying work motivations.
Research is the stage most job seekers forget or shortchange. Seventy percent of women I've surveyed wing it without careful research or a strategic game plan.
Whether or not I'm technically "unemployed," I know that when I'm in job-search mode I have a full-time sales job. I've adopted traits of top sales professionals: tenacity, resourcefulness, and persistence. I get up every morning and think, "How could  I do an even better job of  packaging and selling myself?"
Most women I've surveyed (70 percent) are getting mired in rejection and the drudgery of the job search rather than taking on a strong and resilient sales persona and forging ahead in the spirit of continual improvement.
I have only one (two-page maximum) version of my resumé (not several versions directed to different types of jobs), and a summary statement at the top that gives employers (in 50 words or less) a quick snapshot of my key skills and experience.
Forty percent of women I've surveyed have multiple versions of their resumés, which means they likely have not zeroed in on skills and expertise that can be transferred to any flexible job in any industry.
On my resumé, each position description details my major responsibilities and gives potential employers a clear picture of the size and scope of the job as well as the metrics to prove I was successful.
Most women I've surveyed (70 percent) know they shouldn't list responsibilities only — they also zero in on facts and figures that prove they were successful.
At least three people who have proven writing and editing skills have proofread my resumé for errors that could cost me an interview.
About half of the women I've surveyed are playing with fire. Employers frequently refuse to interview qualified candidates because of simple resumé errors.
I'm totally on board with the fact that my No. 1 job-search strategy must be about networking — and I don't let any discomfort about "approaching strangers" stand in my way.
Fifty-five percent of women  I've surveyed still don't like that networking word. That's too many women who don't realize that LinkedIn has taken so much of the awkwardness out of asking strangers for help.
I've exhausted every possible personal networking contact from my past jobs, alumni groups, religious affiliations, other school parents, book groups, tennis groups, clubs, etc. — and I've considered every possible way I know people, who my husband knows, my sister knows, my friends know, and so on.
This is the most critical finding in the survey. A whopping 72 percent of women I've surveyed are not using the No. 1 job search tool, which is especially vital in the search for flexwork.
Networking is, and always has been, the way to find a job.
I know the greatest percentage of my job search time should NOT be searching for opportunities on company or mass market job boards.
Not surprisingly, 61 percent of women I've surveyed are still looking for jobs on the internet — which is rightfully nicknamed the job searcher's "black hole."
When I pursue a job opportunity I always do more than email my resumé to the appropriate contact person. I always include a cover letter that very specifically sells my fit for the job: a point-by-point match-up of my skills and experience with the stated requirements/responsibilities.
Forty-three percent of women I've surveyed are not writing cover letters, which probably means they search for jobs primarily online, where there often is not the possibility of including a cover letter.
Women need to focus on opportunities that are marketed by real people, not computers.
When I prepare for an interview, I don't get ready to apologize for any aspect of my past experience or my time out of the workforce.
It's good news that only 23 percent of women I've surveyed feel they need to apologize for some aspect of their resumés. Explain any resumé negatives succinctly.
Don't sweat career events that were either out of your control or based on personal work and life decisions.
I've thought about and rehearsed answers to questions I'll likely be asked in a networking conversation or interview — and my answers will exude confidence and competence.
Thirty-nine percent of women I've surveyed say they generally are speaking off the cuff during an interview — rather than planning ahead and formulating strong answers to questions they'll likely be asked.
Where are your weak spots?
There are plentiful resources to get to more solid ground. Internet searches about how to pinpoint your dominant expertise, develop your resumé and LinkedIn profile, prepare for interviews, research competitive compensation, negotiate job offers and more will lead you to articles and websites (including my site, Kathrynsollmann.com) that have great information — all at no cost.
Your college career services office will likely give you some time, and local networking groups often include professionals who help job seekers gratis or at a small cost.
At a more significant investment, career coaches can guide you as well. Whatever route you choose, take the time to become an informed, prepared, and confident "flexwork" seeker.