Women Share Tales at 'Stories Around the Table'
Actress and teacher Karen Ludwig wants women to raise their voices
Before #MeToo became a hashtag and before The Moth's uber-trendy StorySLAM hit the literary scene, there was uber-honest Karen Ludwig's storytelling group at Westbeth Community Room in New York's West Village.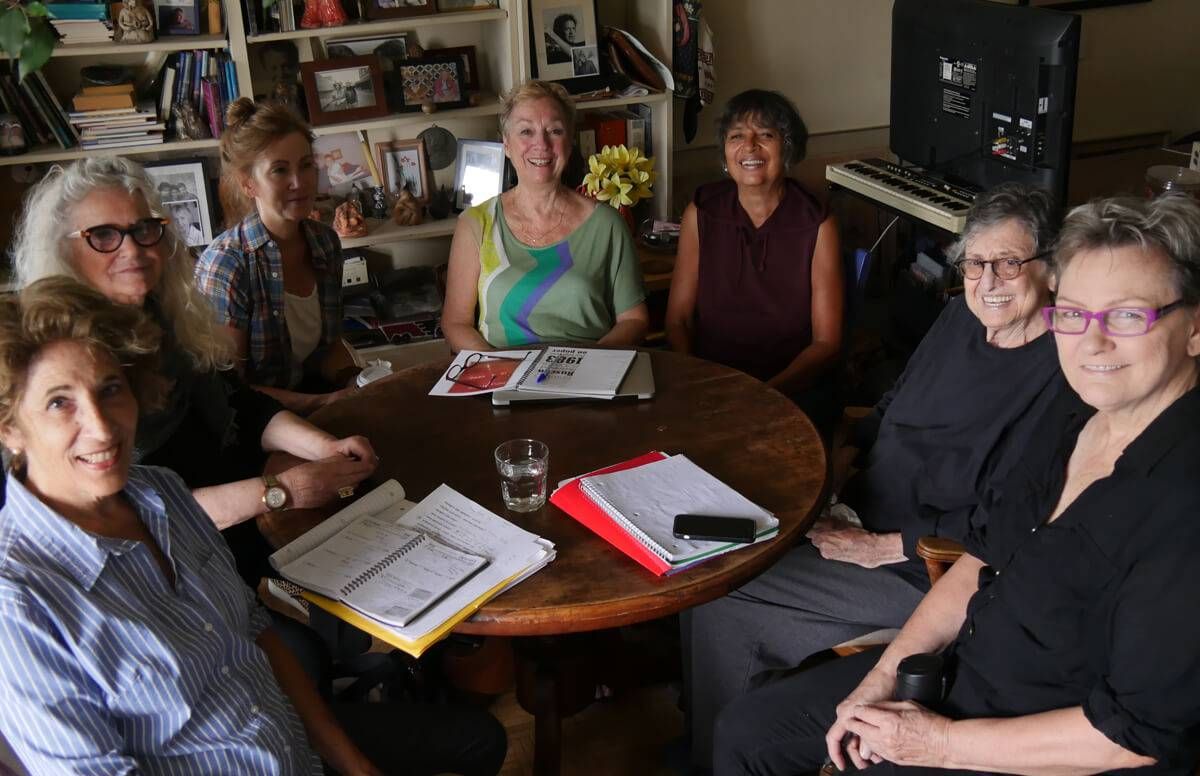 Ludwig, a veteran actress, director and drama teacher at The New School, says her group, Stories Around the Table, "brings women together." She launched her group in the 1980s, believing that women's stories needed telling, even when it wasn't a popular credo. 
For example, early on, Ludwig and her contemporaries, actresses Dianne Weist, Linda Hunt, Dale Soules, Shami Chaikin and Dorothy Lyman, got together and wrote stories about how it felt to turn 40 in their industry.
Truthtelling at 'Stories Around the Table'
Today, the airy Westbeth Community Room provides the perfect safe haven for collaborating. Ludwig started the group there "because there was a lack of places for women to go and perform." Every Wednesday evening, she offers opportunities to write and share personal tales.
"There is value in women getting together and using their words," Ludwig said. "It unifies them." No subject is taboo and by providing a non-judgmental environment, Ludwig coaxes anecdotes that run the gamut — harassment, food, sex, hair, Trump, babies, strippers, alcoholics, marriage, love and even childhood constipation. They've done it all and they usually end up laughing.
"George Bernard Shaw said, 'If you're going to tell them the truth, you'd better make them laugh or they'll kill you'," she said.
Finding Inspiration in Acting
When Stories Around the Table (originally named Word of Mouth) began, Ludwig was a young actress who, against her Jewish mother's wishes, had just starred as Meryl Streep's lover in Woody Allen's Manhattan. Still, Ludwig was worried about her next job.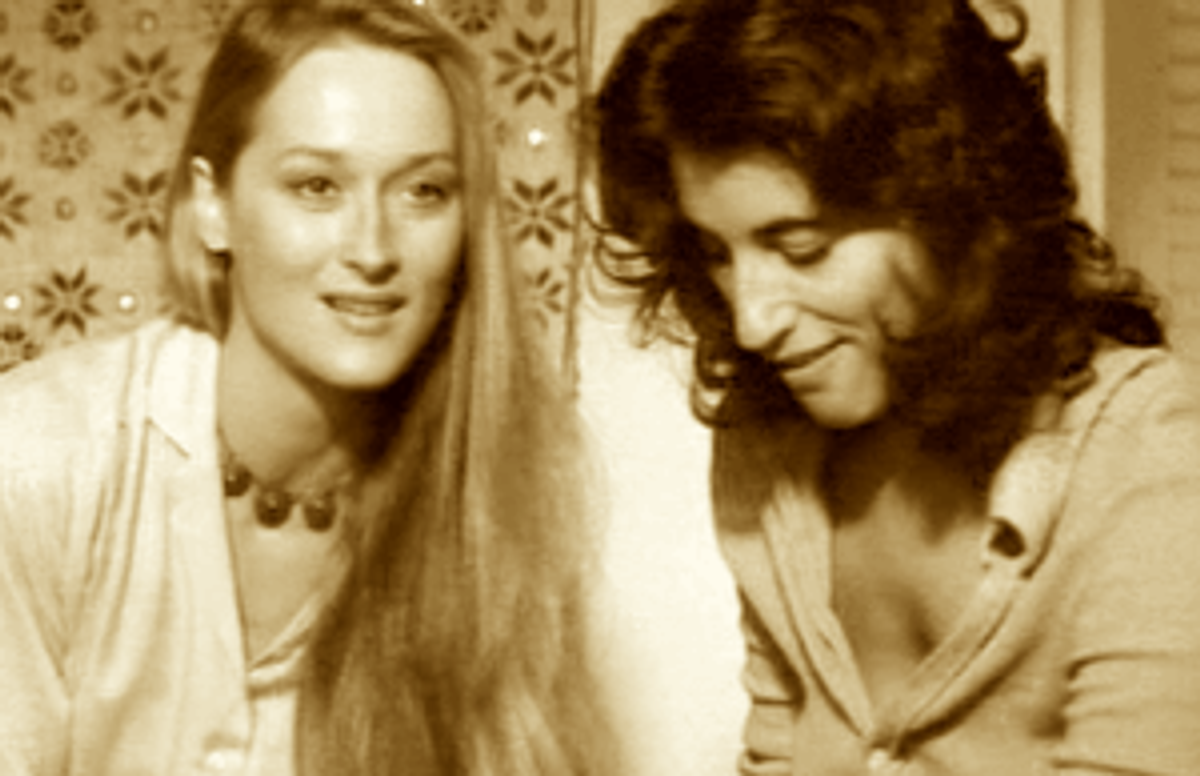 Ludwig made her livelihood as an actress despite her concerns. She played Ethel Rosenberg in Citizen Cohn opposite James Woods and she's been featured in many episodes of Law and Order and other popular television shows. She recently poked fun at her own mother and career in her solo show, "Where was I?" which ran for a limited engagement at Joe's Pub in the Public Theater in New York City.
As a young artist, Ludwig studied theater under the masterly Uta Hagen. Just mention Hagen's name and you will see Ludwig's eyes light up. Ludwig was inspired by this guru's acting method which emphasized self-observation and making use of one's own experience. Today, Ludwig illustrates this technique to the group where she teaches them that personal connection to their stories is paramount.
Sassy Storytelling Squad
When I first met Ludwig years ago, I was her 22-year-old acting student. Although she originally hailed from San Francisco, I met her in an L.A. acting class. Ludwig had the New York-ish ability to unapologetically tell it like it is. Reconnecting with her years later, I realize not much changed. An ageless beauty, she still wears the same stylish short haircut and edgy jeans on her slim frame and insists on extracting humor from serious situations.
It was in her tribe that I scribed my own narrative and performed it as a solo show, Ai, Yai, Yai about an Italian-Catholic girl and her neurotic journey down the aisle to marry her Jewish fiancé. Ludwig directed the piece.
Her talents are many and this adept teacher shares them with the bunch. Ludwig fulfills her wordy passion by inviting a tapestry of ladies — artists, housewives, mothers, bartenders, victims of abuse, and retirees — to walk through the doors of Westbeth and let loose in her sassy storytelling squad.
Raising Their Voices, and Her Own
Ludwig believes there is value in connecting without electronics. She thinks the tactile experience of telling and reading stories off paper, face-to-face, is lost on what she calls smartphone "swipe life." Stories Around the Table has a handheld device reading ban.
Ludwig is vying now, more than ever, for women's voices to join and be heard. "Remember when our mommies told us stories so we would fall asleep?" she asked.
It might be that Ludwig's penchant for reporting tales comes from her inability to keep quiet about subjects that impassion her, such as the current political climate. Yet there is also something cathartic about writing the words down that makes living them easier.
No matter the new technology or political twists that manifest now or in the future, Ludwig will organize her troop for as long as there are women who want their voices to resonate. And, if the past few months are a measuring stick, women will continue to speak out.
Holly Rizzuto Palker
has been published in Newsday, Brain Child Magazine and more. She is working on a novel and a memoir about her multi-religious family. Follow her on Twitter @hollyrizzutopal
Read More