Whose Clothes Are These and What Are They Doing in My Closet?
A recent retiree reflects on her work wardrobe and her new needs
The day after you retire, if you're a woman, you will probably wake up and be overjoyed to throw on jeans, workout clothes or stay in your pajamas. Your first thought will not be to do a closet purge or even think about one. However, the day will come when you open the closet door and wonder why you have all of these clothes that don't exactly match your current lifestyle.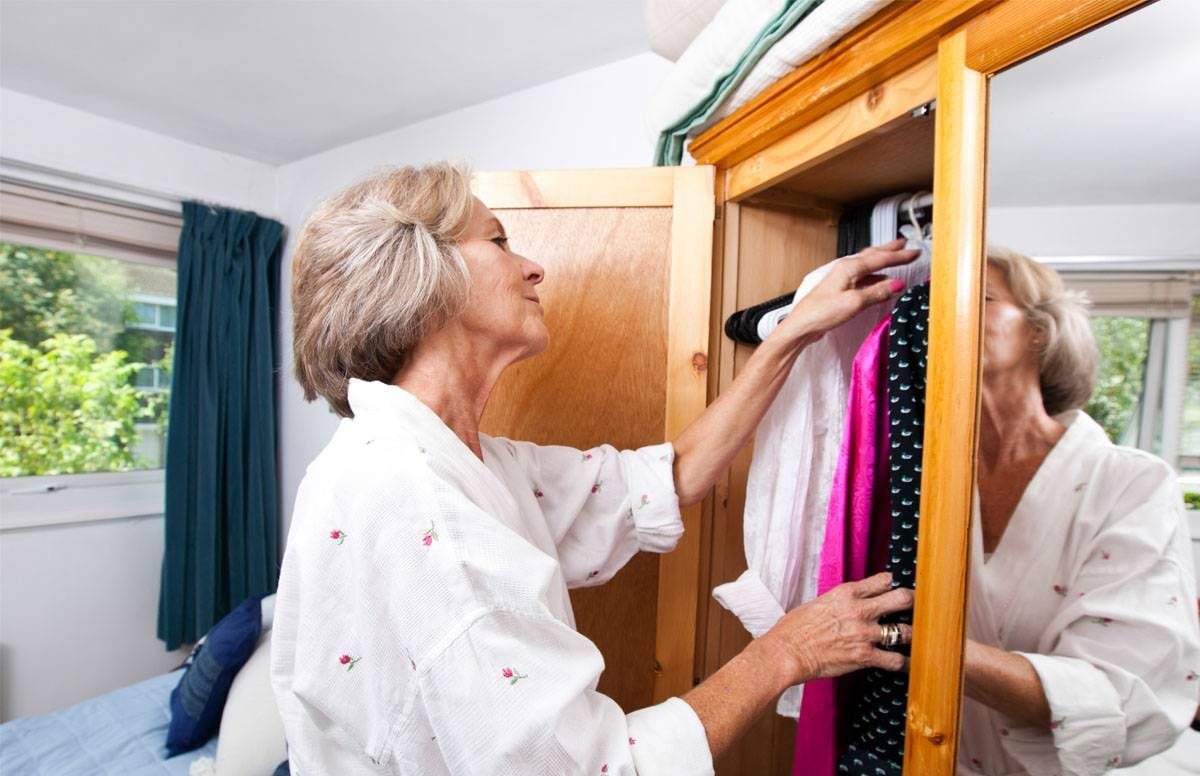 Although clothing might not be the first thing that you'd think of as part of retirement planning, it's quite a knotty subject. After all, in adult life, there's no more visceral way to convey your identity. Since retirement is a new stage of life, your identity probably won't coalesce for quite some time.
Goodbye to Your Working 'Uniform'
It's been said that clothing signals membership in a group. I believe everyone has a "uniform," of sorts. Before I retired, mine was the reliable teacher look for women: pants or skirts in the trusty colors of denim, black, navy, khaki with a few prints and patterns thrown in, topped by a solid color blouse or knit top, with a cardigan or sweater on cooler days.
One of the first glorious acts you might try when you decide to tackle your working life wardrobe in retirement is to remove all the items with negative associations.
I mindlessly added to this look on a fairly regular basis. Weekends were for shopping, after all — that little hit of dopamine to get you going the next week.
When I finally had time to survey the inventory, I found that I had enough of these sensible clothes to outfit an entire staff of women working at a school or university department, if they happened to wear my size. What was I thinking?
You probably have a similar scenario, but your uniform will vary, depending on your profession. No doubt, you have a small fortune invested in this career wardrobe.
One of the first glorious acts you might try when you decide to tackle your working life wardrobe in retirement is to remove all the items with negative associations.
Taking one look at certain sweaters, dresses, pants and shoes will likely immediately provoke a feeling of disgust: "I've worn that for too many years!" "I wore that to a meeting that had a very nasty outcome." "This was my go-to dress for every seminar I presented."
You may have your own versions of these types of statements and articles of clothing. Pull out those cruel items in your closet slowly, one by one ( as if you are plucking your eyebrows) and put them in a neat pile on your bed. This will be very therapeutic because you will be getting rid of them ASAP.
Of course, add to that pile any uncomfortable pieces: the pants with the tight waistband, the not-quite-right-color sweater, and of course, the loathsome shoes.
After Removing the Bad-Memories Clothes
When it comes to disposing of the greater share of your remaining wardrobe, you probably belong to either of two camps: everything was purchased at a store like Marshall's or TJ Maxx or you invested in an expensive professional wardrobe. Since I was in the former category, I found a nonprofit for women re-entering the workforce and donated almost all my discards to that organization. There, low-income women can come to a lovely store and choose clothing for their new jobs.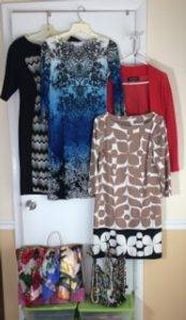 If you are in the other camp with, say, Eileen Fisher or Brooks Brothers items, there are many resale shops to help you recoup your losses.
Where does this task leave you?
Probably you will find that the few casual clothes you wore on the weekend do not a wardrobe make. Since you don't really know how your identity will change in retirement, it is fun to buy a few more clothes for errands and workouts right away.
Doing this lends legitimacy to your new stage of life. You are no longer employed. You have just earned your freedom.
Finding a Fashion Identity in Retirement
Finding a fashion identity in retirement can be a long process or an immediate decision completely liberating you. Personally, I am still in the foundational stage of finding my retirement fashion image.
Because clothing is such an individual expression of personality and values, I think it's best to take your time. But I'm sure there are many ways newly retired women might approach this task.
Some will feel they've earned the right to exit the judgmental world of women's fashion. Others will have fun finding a new more relaxed, casual style.
When choosing your new retirement clothing, you might think about how it will reflect your personality. Personally, I am a little tired of my teacher persona, and would like to develop my free–thinking, relaxed side. I wince at "sensible" clothing, although I'm still drawn to it, after clocking so many years wearing it.
Don't be surprised, however, if there are many articles of clothing from your previous work life that you still love. By all means, keep them and wear them frequently. Generally, if I have appointments, will be meeting friends, traveling or going to museums, these are the items I still wear.
But this is also a wonderful time to find out which types of clothes make you happy. The happiness might come from color, style, comfort or some combination. It's all up to you.
Renee Langmuir
Renee Langmuir is retired and lives in Chadds Ford, Pa.  As a reading specialist and teacher for 26 years, she had the pleasure of guiding her students through the writing process of their own masterpieces.  As director of student teaching at St. Joseph's University in Philadelphia, she had the opportunity to learn the art of scholarly writing. This essay is part of an unpublished collection entitled The Rookie Year: A Woman's Guide to the First Year of Retirement.    
Read More