Work-Stressed? How to Give Yourself Free Time
Advice from NPR host and 'Do Nothing' author Celeste Headlee
Millions of Americans were wound tighter than a rubber band due to work stress before the coronavirus crisis. Now, things are worse. But Celeste Headlee, the NPR and public television host who just published the de-stress book, Do Nothing, says: "You have to make sure to schedule in time for authentic social interaction. It's extremely important now."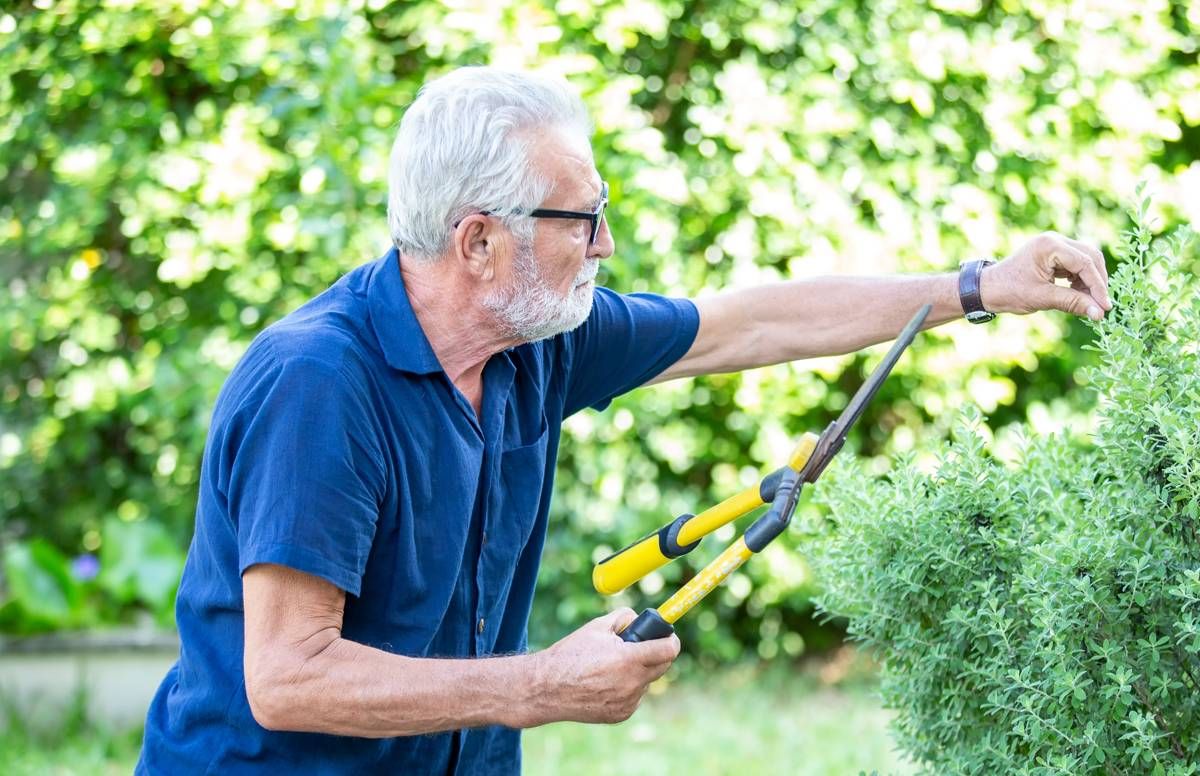 Of course, she doesn't mean necessarily spending face-to-face time with people during our current shelter-in-place period. "Call people on the phone, including people you haven't contacted in a long time," Headlee said when I recently interviewed her about Do Nothing. "You may have relatives and friends who are isolated."
You may know Headlee from her days anchoring public radio's "The Takeaway," NPR shows including "Talk of the Nation," "Weekend Edition" and "Tell Me More," and PBS' Retro Report. While she's a fan of making time for others, Headlee — a single parent in her early 50s — thinks it's even more important to make time for yourself.
"I want to start a global conversation to begin changing habits, expectations and priorities."
Breaking Away From Overworking and Underliving
That's the point of Do Nothing, whose subtitle is: "How to Break Away from Overworking, Overdoing, and Underliving.'" The book originated from Headlee's desire to find ways to work less and stress less. After interviewing experts on how to do that, she changed her ways, became much happier and wrote the book to share what she learned.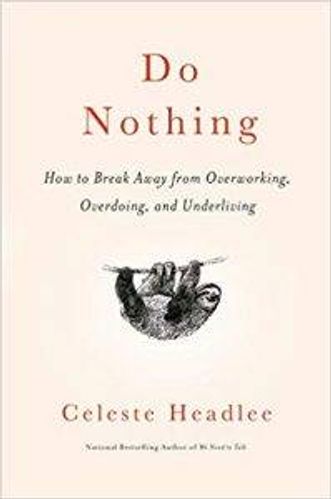 Here are highlights from my conversation with Headlee on how you can, well, maybe not do nothing, but at least do less and enjoy life more:
Next Avenue: You call the book Do Nothing. But you don't really mean that, do you?
Celeste Headlee: No. It's meant to flout the common wisdom that we should be doing everything and to make you think: 'What if I didn't?'
I want people to say at certain moments, I'm not going to do anything related to my job.
Tell me about what was going on when you first wanted to look into breaking away from overworking. You write that you were 'overscheduled, overly obsessed and overwhelmed.'
Like so many others, I had a lot of ideas of what life would be like if I became financially stable not constantly hustling. And when it finally happened, it was a surprise; it  didn't solve the problems I thought it would.
I imagined a life of leisure, only to find out that I was busier than before, more stressed and I just wasn't happy. So, around 2016, I decided to research this for my own benefit. I wasn't planning to write a book. But through the research, I found that it wasn't just me. It was us — a societal and a cultural problem.
How big a problem do you think this is?
The obsession with working long has touched almost every developed nation.
How did we get here and why?
It started hundreds of years ago, at the beginning of the industrial revolution. And what's happened is that every generation since has leaned in.
It's become crucial that we change our habits.
Feeling Stressed in Your 50s and 60s
Our audience is mostly people in their 50s and 60s. Many of them are working full-time or part-time and many are dealing with caregiving issues. I suspect a lot of them are feeling stressed. What do you think?
Every generation is feeling this. For people my age and older, they may have thought that at this time of life, they'd be winding down and getting more time for relaxation with fewer responsibilities. But many are finding they now have more responsibilities than they thought they'd have.
They're taking care of family members of the older generation and also may have to take care of the younger generation who are feeling financial strain.
"Right now, during the pandemic, I would focus on spending time in nature."
And you think society has made this more of a problem for women than men?
I think that's correct. Women are expected to multitask. That's not a gut feeling; it's backed by science.
In the workplace, women are often tasked with extra things — they're usually charged with administering morale, setting up parties, remembering people's birthdays… So yes, there's an extra burden for women.
And men see the home as a refuge; many women in the United States dread going home from work. Yes, men are doing more childcare and housework than in the past, but it's still not anywhere close to women.
But multitasking is detrimental to the cognitive process, it increases stress and it can be horrible for the immune system.
You say we've lost sight of the purpose of free time and that we're digging ourselves deeper into a hole that will bury us if we don't stop. That's depressing! Tell me why you say this.
It is depressing! But I hope it's also activating. We have to make a change. I'm trying to send up warning flags and light flares so we can address this. I want to start a global conversation to begin changing habits, expectations and priorities.
How did you do your research for the book? It was a combination of professional and personal research, right?
Yes, I tested a lot of stuff on myself and I read a whole bunch of studies and a lot of incredibly boring books about work life and work hours. Then I combined this with interviews with experts in the field.
How Celeste Headlee Gave Herself Free Time
Tell me some of the things you did to try to give yourself more free time.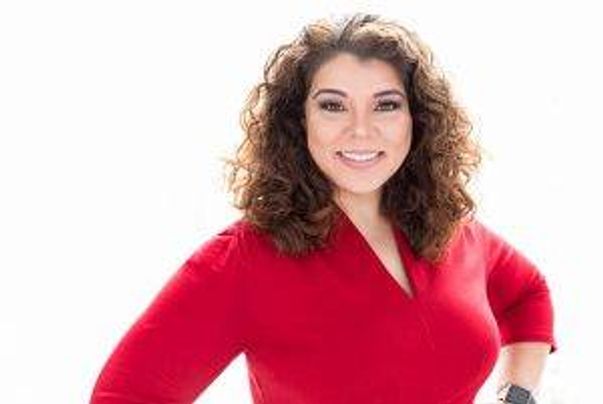 I took a train ride across the United States; it took twelve days and I passed through a lot of areas with no Wi-Fi.
I went Luddite and didn't check email except for business reasons.
I spent three and a half weeks keeping track of my work hours, using a notebook and keeping a journal. I had no idea how much time I normally spent browsing the web, shopping online, clicking on links, looking at shoes. And I didn't know that I spent so much time on social media.
My biggest surprise was I had way more time than I realized.
Let's talk about some of the nine solutions you suggest in the book. What are some you think are the most important or your favorites?
All of the solutions are simple; there's no specialty equipment required.
Right now, during the pandemic, I would focus on spending time in nature. That's an automatic stress reliever and it costs nothing. It's extremely easy to keep your distance from others in the open air.
What else?
Limit your technology use at home. People spend their days frantically refreshing their Twitter feed. But it's important to understand that social media is anti-social and makes people more anxious. It's useful, but not helpful to your state of mind.
You have to put limits to it. Think of it like chocolate: Most of us know we can't put chocolate in our mouths all day long.  You have to put a limit on it. The same is true for social media.
Another of your solutions is to increase your time perception. What do you mean?
It's about how accurate you are in knowing how your time is being spent. Our time perception is quite low right now. If I asked you to estimate your day, broken down by what you spent time on, you most likely would not be accurate.
But those with high time perception are happier and more well adjusted.
How is it helpful to increase your time perception?
I found out I spent two and a half hours a day on social media. So, I was spending half of my free time on social media! That's not what I want to do with my free time. Once I learned that, I had a good motivation to change my habits.
Advice for Workaholics
But can people really spend less time working when they have demanding jobs that sometimes force them to work nights and weekends?
I would say even among people who are working two or three jobs, especially on the lower-income scale, they can make different choices about their time and make things better.
When they come home at the end of the day exhausted and overwhelmed and then sit on the couch and catch up on Facebook, they're not realizing they're not relaxing at all. The brain doesn't distinguish between paging through Twitter and work.
You're much better off taking ten minutes to walk around the block without your cellphone. Everyone can live for ten minutes without a cellphone.
You also write: Schedule leisure. That doesn't sound like fun! Can't we just relax when we feel the need?
We're not doing it! That would be like me saying: 'Why can't we exercise when we feel like it?' We won't.
You recommend committing small, selfless acts. How is that a solution to being overworked and stressed?
It turns out that doing a kind thing for someone else is beneficial to our emotional health. It brings on what's called 'the helper's high' — a boost of endorphins and serotonin.
How She's Doing
So, how are you doing as far as doing nothing goes?
I'm not quite there yet. I was a really tough case. I am a work in progress. The good thing is, I now have the tools. So, when I feel stressed, I know what to do about it.
Am I a master? Absolutely not. But my schedule is so much better than even a few months ago. It's a good feeling.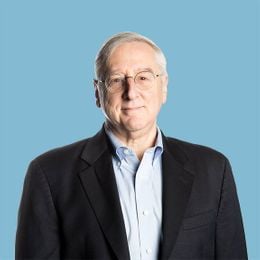 Richard Eisenberg
is the former Senior Web Editor of the Money & Security and Work & Purpose channels of Next Avenue and former Managing Editor for the site. He is the author of "How to Avoid a Mid-Life Financial Crisis" and has been a personal finance editor at Money, Yahoo, Good Housekeeping, and CBS MoneyWatch.
Read More