Working in Retirement: How to Be a Patient Advocate
Join the booming field of professionals who are helping people navigate the byzantine medical and insurance systems
This week, I received an email from a friend who has been caring for his ailing mother. Here's what he wrote:
 
"I feel very good about what I've been able to make happen here, no matter what it has cost me in time and momentum on other things. I had to fight — against a truly insane insurance-medical complex, but I was able to get my mother a procedure that rescued her life. Even after that, she would have had little hope of recovery if she didn't have someone who was able to put in the time and effort."
 
Fighting for his mother's medical care, my friend had, in essence, become a patient advocate.
 
We all find ourselves in that position at one time or another. In my family, my younger brother and sister-in-law led the charge as Dad battled Alzheimer's.
 
The Booming Field of Patient Advocates
Because navigating the medical field can be a headache that no amount of Motrin can numb, there's now a growth field known as professional patient advocates (or patient navigators), particularly among boomer women. In addition to providing comfort to the infirm, these aides can earn between $20 and $250 an hour, averaging about $125 an hour.
 
(MORE: Patient Navigators: New Help for Caregivers)
I first wrote about patient advocates in my book Great Jobs for Everyone 50+, noting some terrific part-time employment opportunities catering to America's aging population. Recently, I wrote a New York Times article, "A Gray Jobs Market for All Ages," featuring Kelly Lonigan, 71, a former clinical social worker who decided to "unretire" and enroll in the fast-track, online patient advocacy certificate program for older students from Empowered UCLA Extension, featured earlier on Next Avenue. Patient advocacy is one of the school's most popular courses.
The profession, however, is so new that there are no state licenses, requirements or accreditation for its workers. There isn't even a singular definition of a patient advocate.
 
What Patient Advocates Do
A patient advocate's responsibilities can include wrestling with billing mistakes on medical bills and negotiating with insurers who've rejected policyholders for coverage. The advocate might also help patients pick doctors, discuss treatment options, assist in finding a specialist or hospital, keep track of prescriptions or accompany patients to doctor appointments to take notes and ask questions.
 
Just as the work of a patient advocate varies, so does the way you can enter the field. You could:
Hang out a shingle and work on an hourly basis for one person or a family.
Join a hospital, medical center or nursing home.
Sign up with the American Cancer Society, which offers cancer patient navigators in selected cities. The National Institutes of Health/National Cancer Institute is also financing several patient navigator pilot projects.
Land a job via the Affordable Care Act (sometimes known as Obamacare), which includes a provision for insurance navigators at community groups, trade associations, chambers of commerce who will help new enrollees evaluate federal and state health exchange insurance plans,
 
(MORE: 3 Things Women Should Know About Health Reform)
 
Why People Become Patient Advocates
To learn what it takes to become a patient advocate, I called Elisabeth Schuler Russell, a pioneer in the field. A former State Department Foreign Service officer, in 2004 she founded Patient Navigator in Vienna, Va., after guiding her 2-year-old daughter's journey through an inoperable brainstem tumor. Russell is also president of the National Association of Healthcare Advocacy Consultants.
"People always say to me, 'You're not a nurse, how can you do this work?'" Russell says. Easy. The skills she acquired in her 25-year diplomatic career — ones you may share — carried over into her new line of work, namely oral and written communication and negotiating.
 
Russell says most patient advocates are women who have been through some kind of complicated encounter with the medical delivery system, either for themselves or a family member or spouse. "They know what it's like to feel lost in the system," she says.
 
Many advocates become motivated, Russell says, by this noble thought: "I know things that can prevent other people from having to go through what I've gone through."
 
Medically trained professionals — doctors, nurses and social workers — are also segueing into the advocacy route. "They want to take what they know and help families," Russell says.
(MORE: Three Great Jobs to Ride the Age Wave)
3 Tips to Be a Successful Patient Advocate
If you're intrigued about becoming a patient advocate, here are three tips:
 
1. Enroll in a specialized program. You can get schooling in a variety of ways. There are an increasing number of patient advocacy certificate programs around the country. The Master List of Health and Patient Advocacy Educational Courses, Programs and Organizations is a great resource for finding them.
 
Universities are teaching patient advocacy, too. Sarah Lawrence College has a master's level program and the University of Wisconsin and the University of Miami offer courses online. You can learn more about programs like these from the National Association of Healthcare Advocacy Consultants and the nonprofit Patient Advocate Foundation.
You'll increase your value as a patient advocate — and your potential income — by developing an expertise, focusing on, say, cancer, insurance or the elderly. This will deepen your knowledge, giving you a marketable niche.
 
If you're eyeing the aging market, for example, you might enroll in the Society of Certified Senior Advisors' certification program.
 
2. Expand your general knowledge of the healthcare system. It takes more than a desire to share what you've learned about the medical miasma to really add value to your clients. You'll want to develop an understanding of the intricacies of private insurance, including its process of appeals and denials, as well as a grounding in Medicare.
 
Plus, you'll want to glean the skinny on the bureaucratic structure of the agencies you'll work with: hospitals, nursing homes, assisted living facilities, rehab and cancer centers and doctor's offices.
 
3. Make sure you're prepared emotionally. You'll be hired to serve as an objective third party for a patient, but it's impossible to do the job without experiencing some trauma yourself. "The work can be hard on the soul and emotionally taxing," Russell says. "I have cried many times."
 
That said, the ability to solve problems for patients and families can offset that sorrow. While you probably can't make a full-time living as a patient advocate, this is precisely the kind of work that has the magic healing power to transcend financial rewards.
 
As my friend wrote in his email: "I asked my mother what she would have done if I hadn't been here. She said, 'I would have given up.' And that says it all."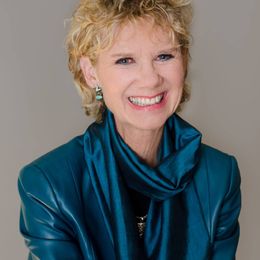 Kerry Hannon
is the author of Great Pajama Jobs: Your Complete Guide to Working From Home. She has covered personal finance, retirement and careers for The New York Times, Forbes, Money, U.S. News & World Report and USA Today, among others. She is the author of more than a dozen books including Never Too Old to Get Rich: The Entrepreneur's Guide to Starting a Business Mid-Life, Money Confidence: Really Smart Financial Moves for Newly Single Women and What's Next? Finding Your Passion and Your Dream Job in Your Forties, Fifties and Beyond. Her website is kerryhannon.com. Follow her on Twitter @kerryhannon.
Read More