Why Workplace Financial Wellness Programs Are Hot
Employers are taking a heightened interest in employees' financial stress
Most Americans are seriously anxious about their finances. It's not simply the raw fear of outliving their money, but a more urgent yearning to sleep at night without money stresses and to have a sense of financial security. Employers, I'm pleased to say, are increasingly taking note.
The recently-released eighth annual Employer-Sponsored Health and Well-Being Survey from the National Business Group on Health and Fidelity Investments found that 84 percent of 141 large- and mid-sized companies surveyed now have financial wellness programs, up from 76 percent a year ago.
Money Angst Across America
It's hard to say precisely what's spurring the interest, but a myriad of factors are pushing employers to pay attention. For starters, numerous surveys have trumpeted the bad news blues about employee money angst.
For example, PwC's 2017 Employee Financial Wellness Survey of 1,600 full-time employed adults said that 53 percent of employees are stressed about their finances. Those who are stressed are more likely to be distracted by their finances at work, miss work due to their personal financial issues and cite health issues caused by financial stress.
And a new Paychex survey of 1,000 full-time employees discovered that most felt the most important job incentive was regular bonuses — that ranked higher than paid vacation and health insurance.
The Tricky Part for Employers
Employers seem to want to help employees with their financial concerns, but figuring out the right solution is tricky.
That's what I learned Tuesday at Double Bottom Line: The Business Benefits of Employee Financial Well-Being, a compelling panel discussion and roundtable in Washington, D.C. from the Aspen Institute's Financial Security Program and Economic Opportunities Program, along with Prudential Financial. (Prudential announced a $5 million partnership with the Aspen Institute to provide employers with new financial-security tools and resources for their workers. I applaud that effort.)
"We believe it is a crisis," Andrew Sullivan, president of Prudential Group Insurance, told the Aspen Institute audience. "Employers have the responsibility and the opportunity to solve this, though, and they want to."
The Aspen Institute dialogue, led by Ida Rademacher, executive director of its Financial Security Program, focused on ways financial well-being in the workplace can improve the bottom line for employers and employees. It also covered employer-based solutions to reduce financial stress and improve the financial health of employees.
The Time Is Right for Financial Wellness Programs
In my opinion, the focus on workers' financial wellness couldn't come at a better time.
Not only are employees increasingly picking up the tab for rising health care expenses, they're taking on the risk and responsibility for their financial security through 401(k) and other retirement plans. Not everyone wants to — or can afford to — hire a financial planner for guidance.
Over the years, I have been gobsmacked by the number of colleagues, family members and friends who sheepishly ask me how they should divvy up their 401(k) allotments. These are folks I would expect to have a good grip on their personal finances. But they're overwhelmed by their 401(k) options and are paralyzed about making bad choices.
The Big Concern: Unexpected Money Shocks
Employers have an opportunity to step in and offer much-needed guidance. But I think they should be helping workers with far more than where to put their retirement contributions. Many workers are desperate for help navigating day-to-day money issues like debt and building emergency funds.
As Clint Key, research officer at The Pew Charitable Trusts said at the Aspen program, the overwhelming majority of people are mostly seeking financial stability for their families, not economic mobility. All it takes is one financial shock — like a car breaking down or an unexpected illness — to destabilize a household, Key said. "Four in ten households don't have resources — in terms of savings or credit or even within their social networks — to help them pay a $2,000 expense," he noted.
Experts at the Aspen Institute gathering talked about devising ways to create employer-sponsored savings accounts — kind of like emergency-fund 401(k)s — that would let employees automatically divert a portion of their paychecks into easily accessible savings accounts to help build emergency funds.
Some employers are offering video games and mobile apps to help employees learn about essential personal finance topics from saving to managing debt, according to Amanda Hahnel, associate innovation director at Commonwealth, a firm that develops and markets these kinds of products.
Why do employers increasingly care about helping workers achieve financial security? Simple. Financial distractions cost companies' money.
"Employers get it," said Diane Winland, manager of PricewaterhouseCoopers. They know that employees stressed about their finances are more likely to take time off to deal with them and are much more likely to take hours every workweek to deal with them, she reminded the group.
What Kind of Financial Help to Offer?
The conundrum is how deeply to go in providing help and what kind of help to provide.
The low-lying fruit, according to the Fidelity/National Business Group on Health survey, are the popular seminars and "lunch-n-learn" programs — 82 percent of employers surveyed said they expected to offer these in 2017. Nearly three-fourths (74 percent) will offer tools for key financial concerns such as mortgages, wills and income protection. And 71 percent expect to offer resources to support emergency savings, debt management and budgeting. Just a quarter of employers plan to offer student loan counseling or repayment assistance.
Personalized financial counseling is growing faster than online solutions, according to "Optimizing Financial Wellness for a Diverse Workforce," the latest study from Financial Finesse, a provider of financial-wellness programs. That's because counselors can readily adapt to different types of employees in highly diverse workforces.
2 Possible Stumbling Blocks for Financial Wellness Programs
I see two potential stumbling blocks, though.
For companies, there's a fear of lawsuits from employees and retirees for divvying out advice that didn't work out or for not adhering to a financial fiduciary responsibility and legal requirements.
For employees, there's the very real concern about privacy. As NerdWallet.com's Dayana Yochim, a moderator at one of the Aspen Institute panels, pointed out: "Employees don't want boss man mixed up in their business. There's wariness about privacy issues in the workplace."
1 Big Upside
The way I see it, however, there is a huge upside for employers who can find ways to walk the line of providing financial guidance for their workers.
Aside from potentially increased productivity and less absenteeism, this kind of benefit can build goodwill that can not only attract new employees, but help retain workers as well.
And for employees struggling with personal finance stresses, any help is worth exploring.
Next Avenue Editors Also Recommend: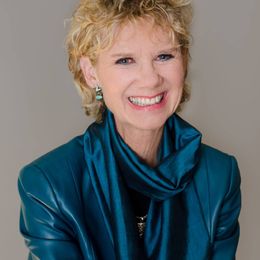 Kerry Hannon
is the author of Great Pajama Jobs: Your Complete Guide to Working From Home. She has covered personal finance, retirement and careers for The New York Times, Forbes, Money, U.S. News & World Report and USA Today, among others. She is the author of more than a dozen books including Never Too Old to Get Rich: The Entrepreneur's Guide to Starting a Business Mid-Life, Money Confidence: Really Smart Financial Moves for Newly Single Women and What's Next? Finding Your Passion and Your Dream Job in Your Forties, Fifties and Beyond. Her website is kerryhannon.com. Follow her on Twitter @kerryhannon.
Read More