You Gave, Now Save: Help for Low-Income Americans Over 60
These tools can help you tap into more than $20 billion in assistance
Millions of families are struggling to make ends meet, but for Americans over 60 living on fixed incomes, today's economy is particularly oppressive. That's why it's important to spread the word about the $20 billion in free and low-cost resources they may be eligible to receive for health care, prescriptions, food and heating. According to a Reuters article, 1.7 million people are eligible for one Medicare benefit that's worth an average of $4,000.
You Gave, Now SaveThe You Gave, Now Save program is a project of the National Council on Aging, a nonprofit service and advocacy organization, and the National Association of Area Agencies on Aging. It comprises two useful clearinghouses of information for low-income older adults that can help in finding essential resources.
One is the National Council on Aging's BenefitsCheckUp, which is a free online screening tool containing more than 2,000 public and private programs for low-income people. Next Avenue has a link to BenefitsCheckup.
The other is The Eldercare Locator, from the U.S. Administration on Aging, which provides a directory of all the local agencies and organizations for the elderly. You can either call its toll-free hotline, (800) 677-1116 (Monday through Friday from 9 am to 8 pm ET; representatives speak English and Spanish) or get details about the groups online through The Eldercare Locator web tool. Next Avenue also has a link to the Eldercare Locator as well.
Why is so much money going unused?
The two groups behind the campaign say it's partly a lack of public awareness. But some potential beneficiaries don't bother to apply because they assume the application process will be complicated. Others feel there's a stigma associated with receiving entitlements.
If you think that you or your parents might qualify for programs available to low-income people over 60, I urge you to try out both of the You Gave, Now Save services. As Brandy Bauer, communications manager, economic security for NCOA, says: "Seniors often don't have the means to earn more money, so saving money wherever they can is especially important."Here's how the two tools work:
NCOA's BenefitsCheckUp
With the National Council on Aging's BenefitsCheckUp, you fill out a confidential online questionnaire with 37 questions to determine which benefits you — or someone you're trying to help — might be eligible to receive. You'll need to enter information about the potential recipient's town, income, assets, military history and medications. The process could take about 30 minutes, but it's not difficult. If you plan to fill out the BenefitsCheckUp questionnaire for your mom or dad, make sure you have a list of their medications.
After completing the questionnaire, you'll instantly receive an online list of the programs with benefits that you (or the person you're trying to help) may qualify for, along with links to specific information about each one.You can also print out a comprehensive BenefitsCheckUp Report. This explains how each program can help, who can apply, how to make that application, and the information or documents you'll need first.
After filling out the BenefitsCheckUp questionnaire for my dad, I received a 25-page report saying that he may be eligible for 18 programs. These include free meals and something especially intriguing called Project Endeavor, a federal program for people who are deaf or hard of hearing that offers discounts on mobile phones, netbook computers and tablets. I'll definitely follow up on that one.
The Eldercare Locator
If you want to use the online Eldercare Locator, the process is simple. You can search either by ZIP code or by topic. You'll then immediately get a list of all the appropriate services available.
I tried this for my dad, too, and received rundowns on four local programs that could come in handy. One is the state agency, which has a toll-free number Medicare beneficiaries can call with questions or concerns about their health insurance. I'll give him that number, too, since health insurance after 65 can be squirrely.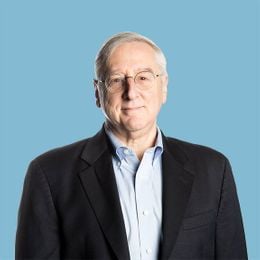 Richard Eisenberg
is the former Senior Web Editor of the Money & Security and Work & Purpose channels of Next Avenue and former Managing Editor for the site. He is the author of "How to Avoid a Mid-Life Financial Crisis" and has been a personal finance editor at Money, Yahoo, Good Housekeeping, and CBS MoneyWatch.
Read More