What to Do If You're Being Sexually Harassed at Work
An employment lawyer's cautionary advice
(With the recent news of sexual harassment allegations against Hollywood film executive Harvey Weinstein, Next Avenue is republishing this interview with noted employment lawyer Donna Ballman with her advice for women who are being sexually harassed at work.)
I've had a handful of female friends who've faced sexual harassment from bosses. One was even brave enough to suck up the courage and sue. She won — if you can call it that — and received a sizeable financial remuneration, but was terminated from her job and the entire process was humiliating. Moreover, in her opinion, the suit took a huge toll on her and, she has always felt, set her back professionally.
Sexual harassment in the workplace is deep-seated.
A 2015 Cosmopolitan survey found that about one in three women report that they've been sexually harassed in the workplace; 38 percent said the harassment came from a male boss. More than 70 percent, however, did not report their abuse.
If you're a woman who believes you are being, or have been, sexually harassed at work, what should you do? For advice, I turned to Donna Ballman, a respected employment lawyer and author of Stand Up for Yourself Without Getting Fired.

"It's extremely hard to prove and win a sexual harassment claim," Ballman told me. "In my 30 years of experience representing employees, I've found that retaliation seems to be the norm, rather than the exception, when it comes to sexual harassment."
The data bear that out. According to the Equal Employment Opportunity Commission (EEOC), charges of retaliation linked to discrimination claims more than doubled from 1997 to 2015, to just under 40,000, overtaking charges of racial discrimination.
That said, Ballman continued: "Women (and men) are justifiably afraid to report sexual harassment. Still, sexual harassment is not about sex. It's about power. If you don't speak up about a sexual harasser, he or she will keep doing it and accelerate their behavior."
8 Steps to Take
Here's Ballman with her eight steps to take if you believe you're the victim of sexual harassment at work:
1. Document any quid pro quo. One type of sexual harassment, called "quid pro quo sexual harassment," is where you're offered a job, promotion or favors if you submit to the harasser — or are threatened that you'll be demoted, fired or disciplined if you don't. So if any offers or threats are being made, write down the date, time, place and any witnesses.
Don't worry if there are no witnesses. Harassers are usually too smart to do it in front of others.
2. Document any comments and different treatment you've received. The other type of sexual harassment, called "hostile environment," is way more common than quid pro quo. Hostile environment is where you're being harassed due to your gender. This could be comments about your gender being inferior, sexual comments or treating people of your gender differently than the opposite sex.
If the harasser is making comments or treating you differently, he or she may also be targeting others of your sex. Watch carefully and take good notes of comments directed to you and to others. Again, include date, time, place and any witnesses. If it's just you, then still document it.
3. Keep your notes in a safe place. Don't put them on your work computer, in a desk drawer or somewhere where your employer can take them. Instead, keep them in a purse or briefcase or write them on your home computer. If you're fired, you'll be prevented from taking your notes from your work computer and they may be conveniently "lost."
4. Gather your evidence. If the harasser is texting, emailing or sending cards or notes, keep copies. Don't delete them. Make sure you take a screen shot of any texts or Snapchats and print them so you don't lose them if your device crashes or you buy a new one. Print out emails, too, and keep them in a safe place.
5. Report the harassment at work. The Supreme Court says that reporting sexual harassment is a requirement before you can sue. You have to give the employer a chance to correct the situation. Make sure you've followed the company sexual harassment policy, if there is one, and reported your concern to the correct person. The employer should have alternate people to report it to in case one is your harasser.
I suggest reporting it in writing. If you've only reported it verbally, follow up in writing. Write something like, 'This will confirm our conversation on June 15, 2016 in which I reported sexual harassment by my supervisor Jeff Roe. I reported the following instances of sexual harassment to you: [list them]. Please take prompt action to investigate this matter and address this situation.'
Remember, the employer doesn't have to fire the harasser or tell you what action was taken. They only have to make it stop. If he or she does it again or retaliates, report it. Once the company is on notice that a person is a harasser, it will be strictly liable if they don't stop him or her.
6. File a complaint with the EEOC. If you've already reported harassment at work and the employer won't take action, filing with the Equal Employment Opportunity Commission is the next step. Depending on your state, you have 180 or 300 days from the date of discrimination to file. You are protected from retaliation if you file a charge of discrimination with the EEOC.
That isn't to say the employer won't still retaliate, but if it does, you can report the retaliation to EEOC and possibly sue.
An employer can't stop you from filing with the EEOC, even if you have an arbitration clause.
7. Find a good lawyer. I'd suggest contacting an employment lawyer in your state to see if you can get someone who understands sexual harassment. It is frequently your word against the harasser's, so you'll want someone to bolster your case.
8. Get the heck out. If your company won't do anything and you don't feel safe there, start looking for a position elsewhere. Don't let the harasser bully you out of a job before you're ready, but don't feel trapped either.
Sometimes a sexual harasser will work on your head and make you feel like nobody else would want you. Don't believe it. You'll be amazed how relieved you'll be to get out of a bad situation.
One last thing: If you don't report sexual harassment, there will be other victims and the behavior will get worse. Stand up for your right to a safe workplace. Your employer has a duty to keep your workplace free of sexual harassment. It's the law.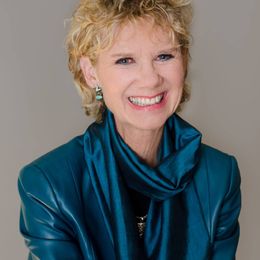 Kerry Hannon
is the author of Great Pajama Jobs: Your Complete Guide to Working From Home. She has covered personal finance, retirement and careers for The New York Times, Forbes, Money, U.S. News & World Report and USA Today, among others. She is the author of more than a dozen books including Never Too Old to Get Rich: The Entrepreneur's Guide to Starting a Business Mid-Life, Money Confidence: Really Smart Financial Moves for Newly Single Women and What's Next? Finding Your Passion and Your Dream Job in Your Forties, Fifties and Beyond. Her website is kerryhannon.com. Follow her on Twitter @kerryhannon.
Read More