10 Things to Consider When Planning Your Financial Future
Find out about risks, costs and those who offer advice
By

National Endowment for Financial Education
There are many things to consider when planning for your financial future or making investments. Make sure you do some research and take certain steps before getting started.
Know More About Who's Helping and What You Want
Without exception, thoroughly investigate any person, organization, or company offering to provide you with financial planning or investment advice, products, and services. Check licenses and registrations through your state securities agency or the Certified Financial Planner Board of Standards (CFB). Get a second or third objective opinion on every important decision you make regarding your retirement investments and savings.
Know the cost of buying, selling and staying in any investment you are considering.
Know your specific risk tolerance -- what you can and cannot afford to lose. Get in writing that any planner or investment advisor you use will honor your wishes.
Assume that any get-rich-quick scheme is fraud. If an opportunity sounds too good to be true, it is! Do not make investment decisions alone, in a hurry, or all at once. Become knowledgeable and stay on top of news about Medicare, credit cards, and investment products so that you don't feel pressured by someone claiming to know what's best for you.
Don't give someone money in exchange for a promise to get money, especially in an email offer. Never spend money to become eligible to win something.

Take Charge of Your Personal Information

Take action to prevent identity theft, including paying close attention to your credit report, unexplained credit card charges, and other items.
Be extremely zealous about your personal information. Never give out your Social Security number, bank account or other private data to a person or organization you don't know or can't verify -- especially over the phone, on a website or in response to email.
Put your family's name on the "Do Not Call" list (www.donotcall.gov), and have a policy of immediately hanging up on people who call to pressure you to buy anything.
Eliminate prescreened credit and insurance offers. Instruct the Direct Marketing Association to stop all junk mail from being delivered to your home -- or at least customize it to your tastes.
Use your own checks, not the blank checks that arrive unsolicited through the mail. Don't just throw these away. Buy a shredder and destroy the checks and any credit card offers or other material (old credit cards, old bank statements, bills with account numbers, old tax returns, etc.) that could be used by others to pretend they are you.
This material is provided by MyRetirementPaycheck.org, a site from the National Endowment for Financial Education that helps people explore all of their retirement decisions.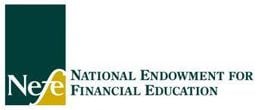 By

National Endowment for Financial Education