Submission Guidelines
What Next Avenue Is All About
Next Avenue is a journalism website from public media (specifically, Twin Cities PBS and supported by the national PBS system) that's aimed at helping people 50 and older navigate and enjoy their lives.
Our content is deeply rooted in journalism and committed to the mission of public media: "to inform, educate, enlighten and enrich the public and help inform civil discourse essential to American society." As such, we adhere to the PBS Editorial Standards and Practices so we can ensure our editorial independence, accuracy, inclusiveness and accountability.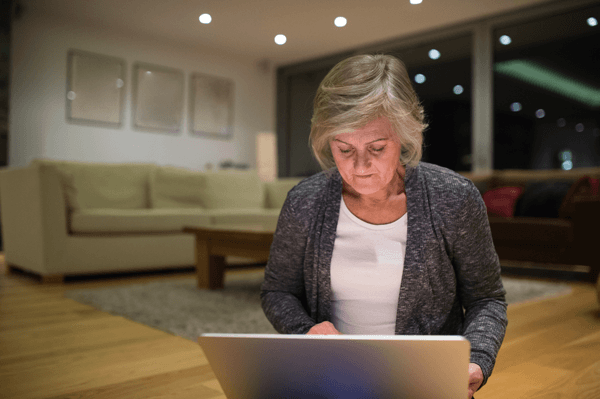 Many of our articles and videos offer actionable advice, some are inspirational, many are informational and others are off the news. We also inform our readers about federal policies, programs and legislation that may affect them, their parents and their children — including tax changes, Social Security, Medicare, Medicaid, reverse mortgages and student loans.
Although most of our coverage is on the opportunities and challenges faced by those 50 and older, we also provide readers with stories about young adults who are living with their parents, millennial caregivers and other intergenerational realities.
Who Creates Next Avenue
Next Avenue has a staff of seasoned editors, each of whom is responsible for the editorial direction of our site's six channels: Health, Money, Work & Purpose, Caregiving, Living and Technology.
Our articles are often written by these editors, as well as by a team of experienced contributors across the country, many with expertise in subjects we cover. We also publish pieces by professionals in fields ranging from medicine to money management and sometimes run excerpts from new books.
Topics Covered by Next Avenue
Here are the Next Avenue channels and what they cover:
Health: We tell you what the latest health studies mean for you and offer actionable advice about nutrition, fitness, sexual health, heart disease, Alzheimer's and dementia, cancer, mental health and well-being, alternative medicine and age-friendly health care. In addition, we publish articles specifically about women's health and men's health.
Money & Policy: Our personal finance channel aims to help you make the most of your money and manage it well. Topics on this channel include retirement planning, saving and investing, taxes, spending, credit cards and other debt, estate planning, Medicare and Medicaid. We won't tell you which stocks or mutual funds to buy, but we will tell you how to make your savings and investments last.
Work & Purpose: Here, we help you find a job, improve your skills, plot your career, switch fields, start a business, work part-time in retirement, join the gig economy, deal with workplace issues, volunteer and get meaning from paid work and volunteering.
Caregiving: Since many Next Avenue readers are caregivers for their parents, spouses or other loved ones (or will be someday), we have a channel to help. Articles here offer advice on becoming a family caregiver, finding a professional caregiver, Alzheimer's and dementia care, home care, long-distance caregiving, family differences over caregiving, end-of-life care, finding caregiving support and resources, housing and assisted living, paying for long-term care and social services for family caregivers and their loved ones. Most of the articles are actionable and informative; some are essays or personal stories.
Living: Our lifestyle channel covers the fun and family part of readers' lives. Topics include: arts and entertainment, travel, books and learning, nature and the outdoors, relationships, parenting and grandparenting, personal perspectives and history and memories. Many articles offer helpful suggestions of ways to spend your leisure time and deal with family issues; some provide a dose of humor or poignant reflections on the lives we have lived and will live.
Technology (not a channel but still a priority): Computers, smartphones and other digital devices are a major part of our lives, so we help you and your loved ones use them wisely, particularly as you get older. Some technology stories let you age in place. Others keep you healthier and fitter or assist you in managing your money. Other articles just make life easier at home. And we offer advice and insights about using social media and the internet.
Writing for Next Avenue
We are often looking for talented writers who can share insights and advice with our readers. Many of our writers are professional journalists; some are not. The key is that they know how to write for readers in their 50s and beyond with the ability to understand their concerns and needs. The editors at Next Avenue receive a large number of queries each week, and as part of our commitment to offer a diverse selection of content, our editorial team meets regularly. We will respond to writers within approximately four to six weeks; earlier when possible. If the query has a time-sensitive peg, those will be addressed separately and more quickly. We thank you for your patience.
Before sending a pitch to Next Avenue, be sure you can answer these three questions:
Why Us? Be sure your story idea is a Next Avenue story, for our audience. Do a quick search of our site to be sure we haven't already published a similar story in the past year.
Why You? Make a compelling case for why you are the writer we should hire for this story.
Why Now? Please tell us why we should publish this story in coming days or weeks. It helps if there's a news hook or a seasonal peg or something has changed warranting the story.
All content must be based on information from credible sources, including interviews with experts or first-person experiences. Reported stories typically have at least two to three sources quoted. Unless the article is an essay, it generally offers actionable advice which readers or their loved ones can easily put into use. Writers are responsible for the accuracy of their stories; they must fact-check them before submission. If there are studies, books, other articles or experts deserving links, the story should include links so our readers can learn more if they choose.
Our contributors represent a spectrum of race and ethnicity, cultural identity, income level, geographic location, gender identity, sexuality and points of view.
Our site is apolitical, so we do not publish articles that skew toward one side of the political spectrum. Occasionally, however, we publish opinion pieces that are clearly denoted.
Articles avoid ageist wording or stereotypes. Next Avenue views aging as a part of life and older Americans as a valuable resource. We shun words like "senior" and "silver tsunami."
We also know that some readers are married or in a relationship and some are not. Some have children and some do not. Some are divorced or widowed. Next Avenue is for all of these people.
Next Avenue articles are typically between 800 and 1,000 words and written in a friendly, conversational tone without jargon. When technical terms are needed, they are explained. Contributors work closely with Next Avenue editors to craft and refine their pitches and set delivery dates.
When a Next Avenue Story Is Ready
A Next Avenue article is ready for publication when it is clear, concise, written in AP-style and web-friendly (short paragraphs and subheads; sometimes bullets or lists).
Pitches can be submitted via this pitch form. Please do not directly email pitches to Next Avenue editors.