11 Places to Find Money to Start A Business
They include interest-free loans, crowdfunded cash and federal grants
The following article is adapted from the new book, What's Next?: Finding Your Passion and Your Dream Job in Your Forties, Fifties, and Beyond.)
Who doesn't fantasize about starting a second career?
Millions of Americans have launched one in midlife. In fact, about 20 percent of all new businesses in 2013 were created by entrepreneurs ages 50 to 59 and 15 percent were age 60 and older, according to a study published by the Kauffman Foundation and LegalZoom.
If you want to join them, raising the necessary money can be a stumbling block, however.
(MORE: Starting a Business After 50)
But here's the good news: If you're in decent financial shape with no debt or very little beyond a mortgage, you have myriad options for funding your startup. Here are 11 of them:
Personal savings. The truth is most startups are funded with personal savings. Before you make a big withdrawal, however, I recommend that you have at least a year's worth of fixed living expenses (like your mortgage and insurance needs) set aside.
When you're starting your own shop, you may have to forgo a salary for a few months, even a year, until you gain traction and income starts flowing.
Friends and family. If you'll go this route, be clear about the terms and put everything in writing, so no bad blood arises.
When Bill Skees, a former IT pro, needed funding to open his independent bookstore — Well Read New & Used Books in Hawthorne, N.J. — he asked his six siblings for three-year, 3.5 percent family loans. "At the time I was starting up in 2010, small-business bank loans were hard to get," says Skees, who raised $124,000 from his family. He expects the money will be fully repaid by the end of 2014.
Banks and credit unions. Banks are not always easy to crack when it comes to small business lending. It goes without saying that you'll need a firm business plan and a squeaky-clean credit record to get approved.
Your first stop should be a bank that's familiar with you or your industry, or one that's known for having a soft spot for small-business lending.
It's a good idea to seek out one that offers Small Business Administration (SBA)-guaranteed loans; check the "Local Resources" page on the agency's website (Sba.gov). SBA-guaranteed bank loans tend to demand a lower down payment, and monthly payments may be more manageable.
That said, a lender will probably want you to show that you have some skin in the game, too. That means you must be able to show that you have capital or equity that you're prepared to invest into the business.
Angel investors and venture capital firms. Getting financing from them can be a high-wire dance. But if you can do a little soft-shoe and have a great idea and terrific business plan, these types of investors will back you in exchange for equity or partial ownership. If this route interests you, check out the SBA's Small Business Investment Company Program.
(MORE: 10 Tips for 'Senior' Entrepreneurs)
Economic development programs. There are a range of development loan programs out there, but finding one you can tap might take a little sleuthing and you may need special certification to qualify. For example, if you're a woman, you might consider getting your firm certified as a woman-owned business. If you're the principal owner and from a minority group or are located in an economically disadvantaged region, you might qualify for a special loan as well.
The SBA's economic development department resources can help you decide if this might be an avenue for you. If you're a veteran, the Department of Veterans Affairs can provide you with information on how to get certified.
Corporate programs. Some big businesses offer small business start-up support as well. For instance, Michelin North America, based in Greenville, S.C., has provided low-interest financing — loans range from $10,000 to $100,000 — to certain minority-owned and disadvantaged businesses, including women-owned firms, in parts of South Carolina.
Grants. Go to Grants.gov for information on more than 1,000 federal grant programs.
Female entrepreneurs may want to connect with one of the SBA's Women's Business Centers around the country. These centers provide state, local and private grant information to women interested in going into business for themselves with a nonprofit or for-profit organization.
Crowdfunding and crowdlending sites. These virtual fundraising campaigns generally raise small sums, but you never know, the money can add up.
The king of crowfunding is Kickstarter, where it's easy to get started. You simply post on its site a sketch of your project with a video, your target dollar amount and your deadline. You then blast out an email to friends, family, and colleagues and politely ask them to share your project and funding invitation with their friends.
When someone opts to donate to your cause, payments are made via a charge to their credit card via Amazon. Once you reach your goal, Kickstarter takes 5 percent and you pay 3 to 5 percent to Amazon's credit card service. If you don't raise the money by the deadline, the pledges are canceled; your contributors aren't charged for their donation and Kickstarter takes nothing.
Other crowdfunding sites for raising seed money online include Rock The Post, a free network that helps entrepreneurs meet professionals and investors who can help via funds, time or materials; Indiegogo and AngelList, which can match you up with potential angel investors.
Crowdlending is a variation on the theme of crowdfunding, but the people who assist you expect to get their money back. The Kiva website has a program called Kiva Zip, which patches together zero-percent loans as small as $5. The Accion crowdlender site offers loans with annual interest rates from 11 to 16 percent, plus closing and application costs.
Rollovers As Business Startups (ROBS). Here, you use your 401(k), Individual Retirement Account or other retirement funds to finance a business without incurring taxes or Internal Revenue Service penalties. The account gets rolled over into a new retirement fund that, effectively, becomes a shareholder in your business.
But be careful: ROBs are complicated and if you don't set yours up right, you could owe penalties and a big tax bill. An article in Daily Tax Report, "Examinations of Rollovers as Business Start-Ups Arrangements: A Guide to Surviving IRS Scrutiny" might be worth reading.
Home equity loans. If you have substantial equity built up in your house and a credit score well above 700, this route may be a pretty good option. The funds are usually taken as a lump sum that you can pay off over time. And interest is not sky high, roughly 4.5 percent right now.
Credit cards. Using plastic is certainly easy, but it's a risky choice. Most cards have double-digit interest rates on balances that roll over month to month. That's a pretty high bar to saddle a new company with in its early days.
If you want to go this route, check out Bankrate.com and Credit.com for a list of cards with the lowest rates and best terms.
(Adapted from What's Next?: Finding Your Passion and Your Dream Job In Your Forties, Fifties, and Beyond by Kerry Hannon by arrangement with Berkley, a member of Penguin Group (USA), LLC, a Penguin Random House company, Copyright © 2014.)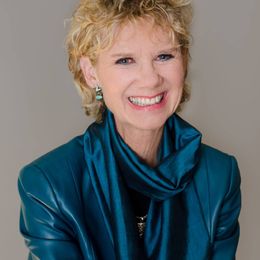 Kerry Hannon
is the author of Great Pajama Jobs: Your Complete Guide to Working From Home. She has covered personal finance, retirement and careers for The New York Times, Forbes, Money, U.S. News & World Report and USA Today, among others. She is the author of more than a dozen books including Never Too Old to Get Rich: The Entrepreneur's Guide to Starting a Business Mid-Life, Money Confidence: Really Smart Financial Moves for Newly Single Women and What's Next? Finding Your Passion and Your Dream Job in Your Forties, Fifties and Beyond. Her website is kerryhannon.com. Follow her on Twitter @kerryhannon.
Read More