12 Money-Saving Travel Secrets From the Insiders
Seven globetrotting gurus just gathered to share their tips
This rotten winter might have you hankering to take a vacation. And the less-than-robust economy means you'd probably like to travel for the least amount of money. I'm here to help.
On Saturday, March 1, I spent the day at The New York Times Travel Show and picked up terrific tips from six gurus: Peter "The Travel Detective" Greenberg (CBS News Travel Editor and PBS host), Arthur Frommer (of Frommer's guidebooks and website), The New York Times' Frugal Traveler and Getaway columnists Seth Kugel and Stephanie Rosenbloom, Frommers.com Editor-in-Chief Jason Cochran and Reid Bramblett (of Reidsguides.com).
They shared 12 secrets about saving money on flights, trains, cruises and lodging, avoiding costly scams and visiting bargain destinations. Fasten your seat belt and please keep your tray in the upright, locked position:
Planes, Trains and Cruises
1. To get an airline's lowest airfare, try calling the carrier instead of booking online. "How many of you book your travel online?" Greenberg asked the Travel Show audience. Most hands went up. "You're all losers! You think all the available inventory is on the web. Not even close. It's only the inventory they want to put online."
As an example, he mentioned that one of his staffers had to fly one-way nonstop from Los Angeles to New York City the following morning. The lowest fare online: American's $809. Greenberg called American and asked if the airline had a "positioning flight" (when a carrier needs to get one plane from one city to another); it did, for $109.
When a staffer groused that it costs $30 to talk to a human at an airline, Greenberg responded: "Do the math. I saved you $670."
(MORE: The Hottest Trends in Boomer Travel)
2. If you searched for airfares on a site but didn't buy a ticket, use a different browser or computer on your next visit or clear your computer's cookies and cache. Otherwise you may be shown a higher fare because you left cookies the first time and the site knows you're eager to buy, said Cochran.
As evidence, Greenberg said that in December he went online at 3 a.m. to find a New York City to Des Moines fare for a Wednesday afternoon in March. "It wasn't Spring Break, there was nothing going on," he said. Cost: $180. He tried again at 4 a.m. Cost: $220.
3. If you belong to a Frequent Flier program, check its site for fares using your number and without it. "Delta offered me a fare for $529 and then I went put in my Frequent Flier number, the fare suddenly jumped to $607," said Cochran. "They said there was a different class of tickets for Frequent Fliers."
4. Train lovers with time on their hands should look into Amtrak's 15-day go-anywhere deal. "You can get off and on anytime and see all of your dysfunctional relatives in one trip for $500; $250 for kids under 12," said Greenberg. "Travel agents don't know about it. Amtrak doesn't even know about it."
(MORE: A Travel Insurance Skeptic Changes Her Mind)
5. Exploit the cruise industry's bad publicity (the Costa Concordia and Carnival Triumph disasters) and excess capacity. "It's a buyer's market with rates as low as $149" said Greenberg. "And there are now itineraries they never had before. You don't always have to go to Nassau anymore."
As Next Avenue recently wrote, cruiselines have been making their ships more multigeneration-friendly, with innovate designs that let large families occupy separate but connected spaces as well as special discounts and incentives for families traveling together.
Lodging and Tours
6. Call a hotel directly for its best room rate rather than booking online or phoning its 800 number. "You can get more discounts from a phone call than from a website," said Kugel.
When you call, ask for the manager on duty or director of sales, not "reservations," said Greenberg. "That's the person who knows that a wedding just canceled and the hotel suddenly lost 30 booked rooms," he noted.
And when you call, Greenberg added, don't just ask about rates. "Ask value-added questions: Can my kids stay free? Can they eat free? I recently had to rent a car in San Francisco and asked the hotel if I could get free parking and I did. The parking normally cost $42 a night. I saved $126 for three days; you won't get that kind of deal on the Web."
7. For the biggest online choices in hotels matching your preferences, try Venere.com and Booking.com. Bramblett said when he scoured for hotels in the historic center of Rome, Venere had twice as many as Hotels.com and Booking.com had triple the number.
(MORE: How to Save Enough to Fulfill Your Travel Dreams)
8. Consider alternative lodgings to hotels. "I love hotels, but they're rarely the most interesting place to stay and they're usually the most expensive," said Bramblett, who bragged about renting a two-bedroom apartment in Venice for $73 a night.
Two of Bramblett's suggestions: Camp along the Seine in Paris for $13 a night through Indigo Paris or stay overnight in a European monastery for $50.
Rosenbloom noted that in the past year, Homeaway.com created a luxury division (Luxury.homeaway.com), where you can rent a beautiful home, a villa, even an island; in early March, the site had 1,406 choices around the world. "If you're having a family reunion for a dozen people, it's more affordable to rent a beautiful house than a hotel," she said.
Scams
9. Watch out for "free" travel offers on Facebook. Cochran cited what looked like a giveaway of two free Southwest tickets from "Allison" but was a ruse to trick people into giving up personal information.
"If I see an offer, I tweet the company directly or go to its official Facebook page directly," said Cochran. "Never click through a link, even if it looks legitimate." He also said if there's no "slash" after Facebook.com in a URL, it's not Facebook's domain.
10. Don't agree to rent out someone's home until you speak, Skype or Facetime with them. "Legitimate renters are happy to talk to you," said Cochran. Skype or FaceTime conversations are best because you can then insist on seeing the whole apartment or house.
Bargain Destinations
11. Visit countries where few Americans vacation. Here, Frommer mentioned Holland, Poland, Sicily and Belgium (I second that one based on a trip my family and I took there — especially the storybook town of Bruges).
12. Go where the local currency has been pounded. Frommer tossed off five examples: Argentina ("an absolutely delightful place for Americans to visit"), Australia, Canada, Japan ("notoriously expensive, but it has now become very, very inexpensive") and, due to political difficulties, Turkey ("it will be an unusually favorable country for Americans to visit in the months ahead").
But perhaps the biggest bargain of all (once you get there): Bali in the South Pacific. "The currency has plummeted 30 percent," said Frommer, who first gained fame with his 1957 book Europe On $5 a Day. "Bali had been inexpensive, and it's cheaper still. You can almost live there on $5 a day."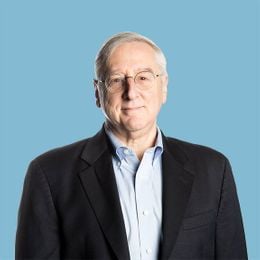 Richard Eisenberg
is the former Senior Web Editor of the Money & Security and Work & Purpose channels of Next Avenue and former Managing Editor for the site. He is the author of "How to Avoid a Mid-Life Financial Crisis" and has been a personal finance editor at Money, Yahoo, Good Housekeeping, and CBS MoneyWatch.
Read More