3 Jobs You Didn't Know You Could Do in Retirement
Become a voiceover artist, life-cycle celebrant or senior move manager. It can be fun, part-time (and lucrative!) work. 
Does the thought of working in retirement have you bummed that you'll be stuck doing a boring, low-level job? If so, it's time to update your thinking.
 
As a career coach and author of the new book, Second-Act Careers: 50+ Ways to Profit From Your Passions During Semi-Retirement, I've found that there are a growing number of fun and unconventional options for part-time work in retirement. They can pay pretty well, too.
 
Here are three you may want to consider:
 
Voiceover Professional
 
The job: Acting is a notoriously difficult field to make a living, especially for people over 50, but voiceover work is one segment of the business where age doesn't work against you.
 
Voiceover actors record the audio tracks used in everything from training videos to audio books to TV commercials. While most of the lucrative television and movie voiceover work takes place in Los Angeles and New York, you can find assignments with corporations, nonprofits and small businesses practically anywhere.
 
(MORE: How to Create a Profitable Second-Act Career)
 
Many voiceover artists work from home studios, using their personal computers and low-cost recording equipment purchased for as little as a few hundred dollars.
 
Randye Kaye, a voiceover pro and instructor based in Connecticut, says you'll need to refine your skills and educate yourself about the business before hanging out a shingle.
 
Income potential: The amount you can earn doing voiceover work ranges considerably. Your first gigs might be unpaid while you're learning the ropes. After that, you could potentially earn a few hundred dollars for each small business piece to thousands of dollars for a national television commercial (movie voiceovers can pay tens of thousands, but those jobs go to people with loads of experience). Rates are highest for union jobs done by members of the Screen Actors Guild-American Federation of Television and Radio Artists Union (SAG-AFTRA).
 
For a sense of voiceover pay scales, see the sample rate card on the website of Edge Studio.
 
How to get started: Many continuing education programs offer low-cost classes for people interested in learning about the voiceover industry. You can also find inexpensive online classes at The Learning Annex, Edge Studio and through the SAG-AFTRA website.
 
Life-Cycle Celebrant
 
The job: Never heard of a life-cycle celebrant? It's someone who helps people commemorate important life transitions, like a wedding, divorce, adoption, the loss of a beloved pet or the end of a difficult illness. You work together crafting a highly personalized ceremony reflecting your client's values, heritage, beliefs and, if desired, religious customs.
 
The demand for life-cycle celebrants is expected to grow, especially because interethnic and interfaith marriages are on the rise and couples are looking for ways to hold meaningful ceremonies outside the confines of traditional religious institutions.
 
(MORE: How to Earn Cash From Your Kitchen)
 
While there's no formal license or certification needed to perform most life-cycle events, you need state sanctioning to legally marry couples. The website U.S. Marriage Laws has a state-by-state rundown on who can perform marriages, but it's a good idea to check with your local marriage license office.
 
Income potential: Celebrants can earn from a few hundred dollars for officiating at a simple ceremony to more than $1,000 for one requiring extensive research and writing services.
 
How to get started: To learn more about becoming a celebrant, check out the website of the Celebrant Foundation and Institute, which offers online training programs.
 
Senior Move Manager
 
The job: Moving can be an especially difficult and painful transition for the elderly. But senior move managers (I'm not wild about the word "senior" either, but that's what they're called) make things easier by assisting clients who need to downsize and relocate.
 
This is actually a business where your older age will work in your favor: 75 percent of members of the National Association of Senior Move Managers are 50 or older. As Beth Chapman, who runs the senior move business Extra Daughters on Cope Cod, Mass., told me: "At age 68, I am a comfort to other people precisely because I am not a kid."
 
A senior move manager's services include organizing household belongings, disposing and arranging for the sale of items, packing and unpacking boxes, planning the client's new home space and assistance with decorating.
 
Senior move managers can also help develop "aging in place" plans for older people who wish to remain in their own homes but need help streamlining their possessions and organizing their space (even though this is more like the opposite of a "move"). They can consult with other specialists regarding necessary renovations and installations for a home.
(MORE: Don't Want to Move? How to Age in Place)
 
Income potential: Senior move managers charge on an hourly or project basis. Rates range from $25 an hour for basic packing services to $100 or more an hour for extensive consulting services. Many senior move managers attract business by working with places where older people may move, like assisted living facilities and senior residence communities.
 
How to get started: Visit the website of the National Association of Senior Move Managers. And stop by local senior living facilities to see if you can help relocate people who are planning to move in. Your initiative could bring you some much-needed retirement income.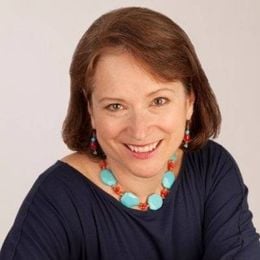 Nancy Collamer
, M.S., is a semi-retirement coach, speaker and author of Second-Act Careers: 50+ Ways to Profit From Your Passions During Semi-Retirement. You can now download her free workbook called 25 Ways to Help You Identify Your Ideal Second Act on her website at MyLifestyleCareer.com (and you'll also receive her free bi-monthly newsletter).
Read More