4 Charity Lessons From Superstorm Sandy
The work that relief groups have (and haven't) done offers key takeaways for anyone planning to make donations after future disasters
It's been a year since Superstorm Sandy killed more than 150 people, caused a million others in a dozen states to evacuate their homes and unleashed $65 billion worth of damage. So I thought this would be an apt time to review how charities served Sandy's victims and see what lessons we can learn about making wise charitable donations when future disasters hit.
How Charities Did After Sandy
 
The upshot: while some charities have done (and are still doing) remarkable work raising and disbursing funds, others — such as the American Red Cross — have been sluggish. Sadly, Sandy also inspired the breed of characters who invent new "charities," taking in money from generous donors who were themselves taken in.
(MORE: Money Lessons From Hurricane Sandy)
Still, most charities get high marks from Luana Lewis, senior vice president of programs and services for the Metro NY Better Business Bureau Education and Research Foundation. "We believe that charities were effective at organizing themselves to respond to urgent human needs, immediately following Superstorm Sandy," Lewis told me in an email.
 
In addition, Lewis said, "some extraordinary fundraising efforts were launched in the immediate aftermath of the storm, particularly by large nonprofits that are also grant-makers."
A Standout for its Sandy Response
 
One that deserves particular praise, I'd say, is the Robin Hood Foundation, which has raised $73 million for Sandy and disbursed 100 percent of the money it took in from 260,000 individuals during the group's 12-12-12 The Concert for Sandy Relief benefit in Madison Square Garden. (This group is a favorite of Ken Stern, author of the investigative book, With Charity for All: Why Charities Are Failing and a Better Way to Give.)
Where Charities Failed
Other charity analysts have been less impressed by some Sandy relief efforts, citing a lack of transparency and a slowness to get donations to people who urgently need them.
 
"Our research shows that few charities are measuring and reporting their impact, and the response to Superstorm Sandy is no different," Ken Berger, president & CEO of the Charity Navigator evaluator site, told me.
(MORE: The Best Ways to Donate to Help Disaster Victims)
 
In his July 2013 report, Charitable Response to Hurricane Sandy, New York State Attorney General Eric T. Schneiderman lauded the "remarkable charitable effort," but also raised serious concerns about some of the 90 charities that sought Sandy donations in New York and responded to the agency's survey.
 
For example, the report said at that time, the groups had only spent 58 percent of the $575 million in Sandy money they'd raised overall — and not all of that went to help storm victims. "Funds have been used for overhead, administration and other disasters," the report noted. Twelve of the 90 groups had spent 25 percent or less of the funds they'd raised for Sandy relief.
4 Lessons for Charitable Givers
I think the Sandy response offers four lessons for anyone intending to make charitable donations after a disaster:
 
1. Be sure the charity will earmark your money to the relief effort you support. Schneiderman's report found that some groups said they'd allocate donations for Sandy relief only if they were "designated" or "specified" or "restricted" for that purpose. But the New York Attorney General said this raised questions such as what a donor must do to "designate" that a donation be used for Sandy and how the charities communicated this information to the public.
 
So find out if your generosity will wind up in the right hands before you give.
 
2. Not all charities explain exactly what they'll do with donations and what they've already done with money they've raised. "Some charities have done a better job than others at communicating what they did [for Sandy victims] and how they still need help," says Berger.
 
He cites Save the Children as one of the more transparent groups. The group's website says it has fed 15,545 children and given crucial supplies to 20,915 children while continuing to assist 150 child care centers and partners, for example.
 
Before making a charitable donation, find out how it will be used.
 
3. Some charities are better than others at helping disaster victims quickly. To be fair, it can take time to get aid out properly. "There is always a great deal of public pressure to expend all disaster response funds raised, almost at once," said Lewis. "However, as is true with any major disaster, it take time for significant damage to infrastructure to be repaired and it can also be true that some important effects of the storm will not emerge until months or even years after the initial impact."
 
Even so, it's apparent that the Red Cross, among others, fell down on the job. As a recent Yahoo News article noted, "Many of those affected by the storm said the Red Cross took too long to get volunteers, staff and supplies to the hardest hit areas."
 
The charity said it couldn't get supplies and assistance to those places before the storm made landfall because doing so would've endangered its staff. It's now putting dozens of mobile trailers around New York City with bulk relief supplies, so they'll be available if another storm hits, according to Yahoo's Liz Goodwin.
 
And last summer, the Disaster Accountability Project, a watchdog group, filed a complaint concerning the Red Cross' Move-In Assistance Program. It said some Sandy survivors were told by Red Cross caseworkers they qualified to receive up to $10,000 to repair their homes, but later learned that wasn't true. The complaint is pending with the New York Attorney General's office.
 
Last week, under pressure from the New York A.G. for sitting on some of its Sandy donations, the Red Cross agreed to pledge another $6 million in addition to the $308 million it had already allocated to storm relief efforts. The Red Cross also agreed to make its fundraising intentions more transparent after future disasters.
 
Three other charities also worked out agreements with that state agency to hasten disbursement of Sandy money: The Brees Dream Foundation, founded by New Orleans Saints quarterback Drew Brees;  the New York-based Kids in Distressed Situations and the New York Annual Conference of the United Methodist Church.
 
My advice: When you are ready to make a donation, do a quick search online to see how speedy the charity was in response to earlier disasters.
 
4. Expect shenanigans from some charities that spring up immediately after a disaster. New Jersey just settled a lawsuit with the couple operating the unregistered Hurricane Sandy Relief Foundation. That group's name and website looked suspiciously like the Hurricane Sandy New Jersey Relief Fund, run by the wife of New Jersey Governor Chris Christie. (You can read all about it on the Charity Navigator site.)
The state attorney general and the Division of Consumer Affairs had alleged that the pair funneled $13,000 to personal bank accounts and falsely claimed their group was a charity whose donations would be tax-deductible.
 
As Next Avenue blogger Caroline Mayer wrote in "The Best Ways to Donate to Help Disaster Victims," it's best to be skeptical about charities created in the wake of a disaster. You can check out a group's legitimacy at the websites of four major charity raters: Charity Navigator, the Better Business Bureau's Wise Giving Alliance, Guidestar and Charity Watch.
 
Berger sums things up well: "As we always tell donors who give in times of disasters, do as much research as you can before you make your donation because it will be some time before you know the impact of your gift."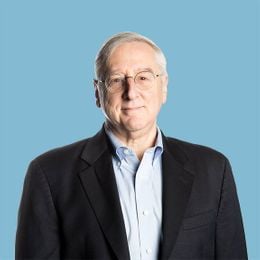 Richard Eisenberg
is the former Senior Web Editor of the Money & Security and Work & Purpose channels of Next Avenue and former Managing Editor for the site. He is the author of "How to Avoid a Mid-Life Financial Crisis" and has been a personal finance editor at Money, Yahoo, Good Housekeeping, and CBS MoneyWatch.
Read More