The 6 Best New Career Books for 2015
They could make you more successful or help you reinvent yourself
Selecting the best books for your career that were published in the past 12 months proved a challenging but enjoyable process, much like when I did the same in 2013 and in 2014. There are always so many interesting new reads that it's difficult to narrow down my favorites.
But decide I did, with a focus this year on books in two key areas: Career Management and Success Strategies and Career Reinvention. Here are my six top picks:
CAREER MANAGEMENT AND SUCCESS STRATEGIES
Moving the Needle: Get Clear, Get Free, and Get Going in Your Career, Business and Life by Joe Sweeney. This is a fun, inspirational read that includes anecdotes, advice and wisdom pulled from Sweeney's years as a sports agent, serial entrepreneur and executive coach.
(MORE: How to Make Change Work for You)
He provides a three-part framework (Get Clear, Get Free and Get Going) to use whether you're looking to make a career change or want to move up in your current job. Unlike many other books in this genre that tend to be light on actionable specifics, this book is filled with helpful exercises, to-do's and thought-provoking questions.
One particularly useful exercise: Sweeney's Life Decision Wheel — a chart designed to help you create a more effective work-life balance, something many of us covet.
Mistakes I Made At Work: 25 Influential Women Reflect On What They Got Out Of Getting It Wrong edited by Jessica Bacal. All too often, profiles of successful people trumpet their successes and gloss over their obstacles. This wonderful book does just the opposite.
Mistakes I Made At Work is a compilation of 25 candid, insightful essays by notable women such as writer Cheryl Strayed (author of Wild) and New York Times "Shortcuts" columnist Alina Tugend who share their career mishaps, screw-ups and regrets. Cue the Hallelujah Chorus.
I couldn't put this book down. The stories are surprisingly relatable and remind us that even the most accomplished people get it wrong —sometimes more than once.
Each essay ends with three "lessons learned" about how to get back on the right track once you've slipped up. For example, Dr. Danielle Ofri, an associate professor at New York University's School of Medicine, writes about the time she almost killed a patient during her residency. Over time, Ofri says she came to realize, "If you make a mistake, it's important to distinguish the action from the person. What you did was a mistake, but you aren't the mistake."
While this book is intended for women, I strongly recommend it for men, too — all of us can draw strength from knowing that sometimes our greatest career triumphs can grow out of our worst missteps.
(MORE: 8 Rules for Getting Hired Today)
Small Move, Big Change: Using Microresolutions to Transform Your Life Permanently by Caroline L. Arnold, a managing director at Goldman Sachs. Arnold's book is built around the premise that willpower alone is not enough to override our ingrained habits. (This isn't technically a career book, but as a career coach I know that many people struggle to stay on track with their work goals; their resolve fizzles over time.)
The key to creating long-term change, Arnold says, is to set smaller but winnable goals that then lead to a pattern of sustainable habits.
For example, rather than setting a fuzzy goal of "get more organized," she says you'll have greater success with a more achievable goal, such as "sort and discard the mail every day." Once that habit is ingrained, you'll be motivated to implement other organizational tweaks to your routine.
Weaving together science and personal anecdotes, Arnold builds a compelling case for how micro, but meaningful, changes in behavior can lead to significant changes in our finances, personal lives, health — all arenas that ultimately impact our careers.
Love Your Job: The New Rules for Career Happiness by Kerry Hannon (available March 2, 2015). Finding a new job, changing careers or starting your own business sounds exciting. But in reality, the switch is often daunting — especially for people over 50. That's why so many older workers stay put at their jobs, even when they're desperately unhappy.
That's why I was delighted to learn that my Next Avenue colleague Kerry Hannon wrote a book on how to "take this job and love it." Based on her decades of experience covering work and money for media outlets from Forbes to AARP, Hannon offers simple techniques, attitude adjustments and habits that can help transform a drab job into a meaningful and fulfilling one. (And I assure you, I'd be recommending this book even if she wasn't a Next Avenue contributor.)
(MORE: How to Love Your Job Even When You Don't Like It)
One of my favorite tips in the book is to keep a log of all the mindless tasks you handle, so you can then find ways to free up your time for more fulfilling work.
There is wisdom for everyone in Love Your Job. And even if you eventually decide to leave your job, Hannon's suggestions will help make your current position far more bearable while you explore other options.
CAREER REINVENTION
Now What? Revised Edition: 90 Days to a New Life Direction (Third Edition, available March 3, 2015) by renowned life coach Laura Berman Fortgang. All of us face pivotal points in our careers when we feel paralyzed and ask: "Now What?" If you find yourself at a career crossroads, this book will provide a step-by-step roadmap to help you gain clarity, confidence and momentum.
There's a reason why this book is now in its third edition: It works. I know, because as a career coach, I've used Berman Fortgang's system to help advise my own clients.
Now What? is divided into two parts: The first half helps you name  what "It" is and the second focuses on ways to more effectively put your plans into action.
One of my favorite chapters is "What You Hate Gives a Name to What You Want." It's amazing how when we articulate what we don't like, we open up the space for change to happen.
This is the first time the book has been revised since 2004, and while the system is essentially the same (with a few minor tweaks based on user feedback), Now What? now features QR codes that link back to useful content on the web.
While not every reader will reach all of his or her goals within 90 days (it is a process after all), you'll be surprised how much you can accomplish by following the book's chronological steps.
Whether you're employed, unemployed, thinking about retirement or just itching for a new challenge, this book will help you better navigate life's inevitable "Now What?" moments.
Playing Big: Find Your Voice, Your Vision, Your Message by San Francisco-based women's leadership coach Tara Mohr. LIke Bacal's book, this one is tailored to women but is equally useful for men.
Based on Mohr's acclaimed women's leadership program by the same name, Playing Big is a guide for people eager to get clarity about their life goals and achieve more, but in a personally authentic way.
Mohr asserts that "playing big" doesn't have to lead to more money, fame or a leadership role. Instead, she encourages you to figure out your own version of "playing big" — whether that means reconnecting with a creative dream, committing to an ambitious fitness goal or deciding to start a business.
A key theme in the book is that while self-doubt causes problems, developing confidence is not the remedy. Rather, Mohr says, the antidote is to learn how to relate in a new way to self-doubt by acknowledging it, without taking direction from it.
The book offers specific strategies to help silence your inner critics, unlearn "good girl" habits and become less dependent on praise so you can achieve "bigger" things in your career and personal life.
Who wouldn't like to do that?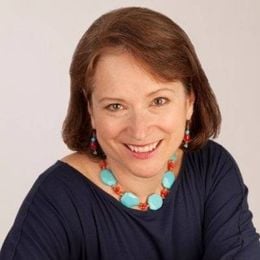 Nancy Collamer
, M.S., is a semi-retirement coach, speaker and author of Second-Act Careers: 50+ Ways to Profit From Your Passions During Semi-Retirement. You can now download her free workbook called 25 Ways to Help You Identify Your Ideal Second Act on her website at MyLifestyleCareer.com (and you'll also receive her free bi-monthly newsletter).
Read More