7 LinkedIn Tips to Grow Your Business
Age doesn't matter; the key is knowing how to connect and present yourself
By Jean L. Serio and

Richard M. Schulze Family Foundation and EIX
As I reached my 50s, I was certain I wanted to move into another career. I'd risen up through the retail ranks to corporate training, had 25 years of experience and was an excellent salesperson. But how could my experience translate into the newly emerging digital and technological world?
I've found the answer in LinkedIn, the online business-networking tool, and have learned how to leverage it to build my new coaching and consulting business. LinkedIn has helped me network with other members to build business relationships, raise my firm's visibility and get jobs and clients. It's also been an extremely effective marketing and sales tool.
Let me share with you seven ways to grow your business or startup by leveraging LinkedIn like I have:
LinkedIn stats show that its members with 100 percent full Profiles receive 46 percent more Profile Page views than those who don't. The more complete your page, the more you'll open yourself up to opportunities. A must: a professional photo.
2. Build your LinkedIn connections to 500 or more.
It's been said that a strong network is like money in the bank. For example, your network can help you become better known, introduce you to influencers and help you secure clients. Getting and staying connected with others is is a powerful strategy for marketing your business.
3. Leverage the power of LinkedIn Alumni Groups.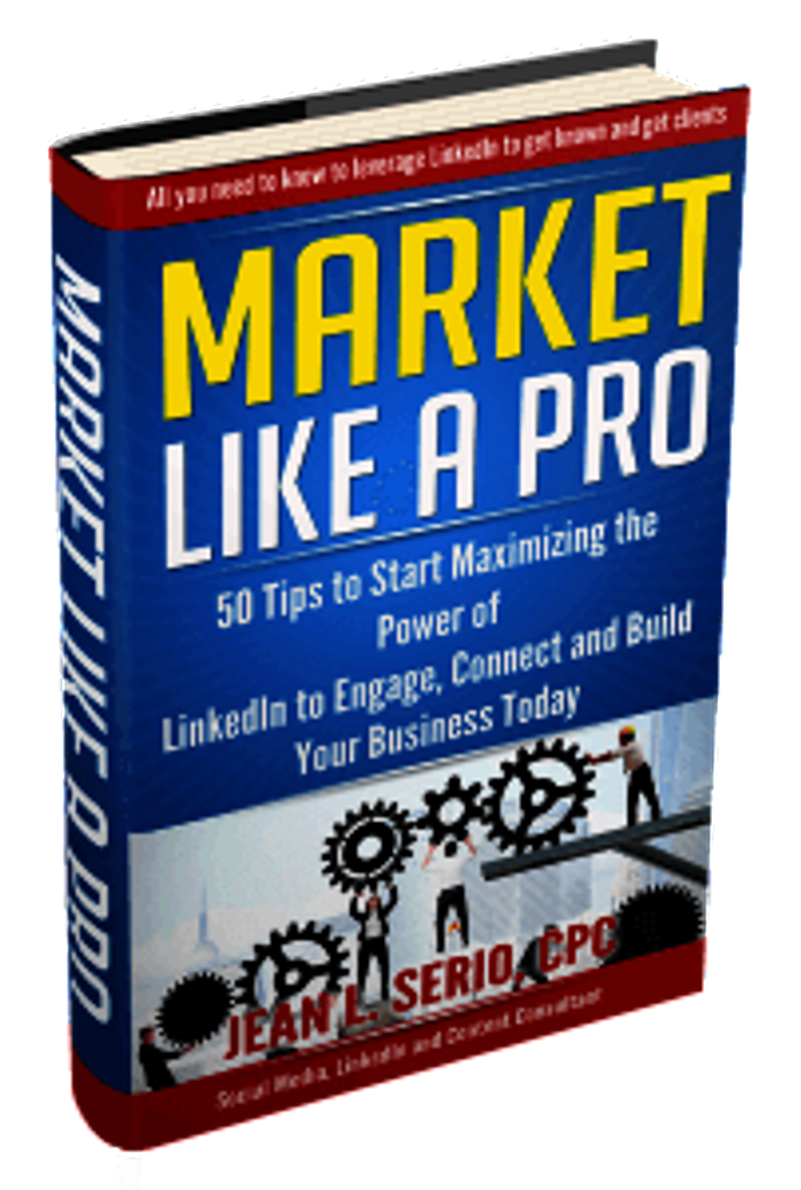 Joining an Alumni Group is a great way to reconnect with people who know enough about you to willingly help you grow your business; purchase your services or products or introduce you to those who may. It presents another opportunity to make new connections.
Prospective clients are likely to scan your LinkedIn endorsements before reading your entire Profile Page or considering hiring you. Add in the 25 top skills you want to be endorsed for, with your best skills at the top. As LinkedIn says: "Endorsements are a place where opportunities find you."
5. Use your LinkedIn Home Page to regularly share valuable information with connections.
Aside from updating your Profile, this simple box lets you add tips and resources and refer others to industry information such as articles and whitepapers. It's another excellent — yet subliminal — strategy for marketing yourself.
While LinkedIn encourages members to join up to 50 of its groups, if you're just starting out, 10 is a manageable number. Don't be a "lurker" though; comment regularly in these groups when you have valuable info to share and start discussions.
To stay active in a group, it's important to visit and share on a regular basis — at least three days a week. I've found that the best time to participate is 8:00 am your time. One more tip: Always thank others for their comments.
7. Upload PDFs, Slideshare presentations, videos and audiofiles of your work.
This "show and tell" technique allows you to strut your stuff. Since adding these types of things lets others see you in action, it's a great way to market your skills and expertise to potential clients and brands.
Jean L. Serio
is a recognized LinkedIn expert, social media and content marketing consultant, coach and speaker. She is author of the soon-to-be-released Amazon Kindle book, Market Like a Pro: 50 Tips to Start Maximizing the Power of LinkedIn to Engage, Connect and Build Your Business Today. Learn more at Get Your Buzz On. Connect with Jean on LinkedIn.
Read More

By

Richard M. Schulze Family Foundation and EIX