8 Great Apps to Help You Land a Job
These free tools let you network, search postings and stay organized
Thanks to the explosion in mobile apps and smartphones, you can now run your job search anywhere, anytime.
 
Whether you want to search for a new job while waiting in the doctor's office, find people to network with in a new city or apply for a position by submitting your resumé on the go – there's an app for that.
Job-seeking apps also give you the ability to do some pretty cool things while you're out and about —  like scanning business cards or finding people to meet for a business lunch on a whim. And speaking of the cool factor, it never hurts for prospective employers to see you're comfortable using mobile technology, especially if you're over 50.
 
Having this flexibility is critically important in today's 24/7 world. As I recently wrote in "8 Rules to Getting Hired Today," employers now say that the sooner you respond to a job posting, the better your chances of getting hired.
(MORE: Apps and Sites to Manage Your Money)
 
So which apps are best for your job search? Here are eight free ones to get you rolling. I've sorted them into three categories: business networking; job boards and organizing your job hunt.
 
BUSINESS NETWORKING APPS
 
Networking is the best way to find a new job and these two apps will help you do it while on the go:
 
LinkedIn 
Compatible with: Android, iPhone and iPad
 
LinkedIn is the premier professional networking site, so it should come as no surprise that its main app is a must-have. (LinkedIn has several others, but I recommend starting with its primary app; you don't need to be a LinkedIn member to download it.)
 
The main LinkedIn app has been around for several years and is continually being improved. It offers most of the same functionality and features as the website, letting you monitor important business relationships; search the LinkedIn job board for openings; apply for jobs and stay on top of activity in your LinkedIn groups.
(MORE: 11 Best Apps for a Fresh Start This Fall)
 

LunchMeet
Compatible With: iPhone & iPad (Android app coming soon)
 
Tired of dining alone? LunchMeet (note the double meaning) — an app that works through LinkedIn and your phone's built-in GPS system — helps you locate people in your area who may want to meet over drinks, coffee or lunch.
 
It's a pretty cool tool, whether you're looking to do more networking locally or hoping to meet someone new on the road. You sign in with your LinkedIn account, input info about your availability and then search for other local professionals who are free.  
 
Inspired by Keith Ferrazzi's book, Never Eat Alone, the LunchMeet app can help you expand your network or get valuable advice from people you might not connect with otherwise.
(MORE: 8 Rules for Getting Hired)
 

Google Maps
Compatible with: Android, iPhone and iPad
 
OK, so this isn't technically an app for job prospecting. But if you've ever found yourself tearing your hair out because you've gotten stuck in traffic en route to an important meeting or job interview, as I have, the Google Maps app can be a lifesaver.
 
It not only gives you step-by-step directions, the app shows you local traffic conditions in real time. If you get stuck in a jam, the app provides alternate routes and expected arrival times. A bonus: the app also offers options for public transportation and walking.
 
No matter which way you travel, you should be able to get to your job interview or networking meeting on time and (relatively) stress free.
 
JOB BOARD APPS
 
Most job boards now offer a mobile version, so if you have a favorite board, be sure to download its app. Here are four worth a look:
 
Indeed Job Search
Compatible with: Android, iPad & iPhone
 
Indeed offers access to millions of jobs, aggregated from other online job boards, company websites, newspaper classifieds and more. Just like the full Indeed website, the app sifts through openings to find ones it thinks you'll like and then assists you when applying for jobs.
 
You can set up email alerts to be notified when new jobs appear and once you've attached your resumé to your account, you can apply for a position directly from your phone.
 
Simply Hired
Compatible with: Android, iPad & iPhone
 
Like Indeed, Simply Hired is a well-respected board that aggregates millions of jobs. It offers similar functionality and ease of use.  In 2012, the company added the Simply Apply feature to the app, which uses your resumé and account information to pre-populate your application information, streamlining the application process considerably. 
 

LinkUp
Compatible With: iPad, iPhone, Android
 
This is a nifty app when you have a list of target companies you'd love to work for. LinkUp searches jobs only posted on company websites, many of which are not listed elsewhere. Job seekers can use the app to search company websites using filters such as keywords, company name and location. LinkUp currently lists 2 million jobs at more than 50,000 employers.
 

SnagaJob
Compatible with: iPhone and Android
If you're looking for a part-time gig, the app from Snagajob — the largest hourly employment network — is a great way to do it. You'll learn about opportunities for part-time, seasonal and freelance work. Once you establish an account, you can submit your application easily using Snagajob's "One Quick Apply" feature.
 
ORGANIZATIONAL APPS
 
Keeping all the details of your job search organized can be a challenge. These apps make it easy, no matter where you are.

Evernote
Compatible with: iPad & iPhone and Android
 
Evernote boasts a suite of organizational and productivity tools, all of which run across platforms— desktop apps, mobile apps and web apps. So if you write something down on your desktop, you can access it through Evernote on your phone, or vice versa. People who use Evernote faithfully, swear by it (it's kind of a cult, but in a good way).
 
The basic Evernote app is free, but there are a host of other apps and services you can download, sometimes for a fee ranging from $4.99 to $59.99.
 
One Evernote app I find particularly useful is Evernote Hello which lets you scan business cards directly into your iPhone & iPad (Android capability is coming soon), so you'll have critical contact info at your fingertips when you need it.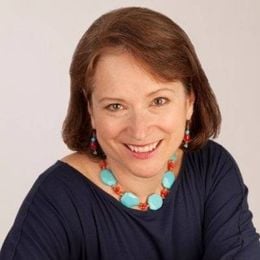 Nancy Collamer
, M.S., is a semi-retirement coach, speaker and author of Second-Act Careers: 50+ Ways to Profit From Your Passions During Semi-Retirement. You can now download her free workbook called 25 Ways to Help You Identify Your Ideal Second Act on her website at MyLifestyleCareer.com (and you'll also receive her free bi-monthly newsletter).
Read More