This Activities Program Engages and Calms People With Dementia
It tailors activities to each individual's abilities and interests
For people with dementia, having nothing to do can contribute to agitation, frustration and a feeling of loss of control and well-being. It is a situation family caregivers often encounter.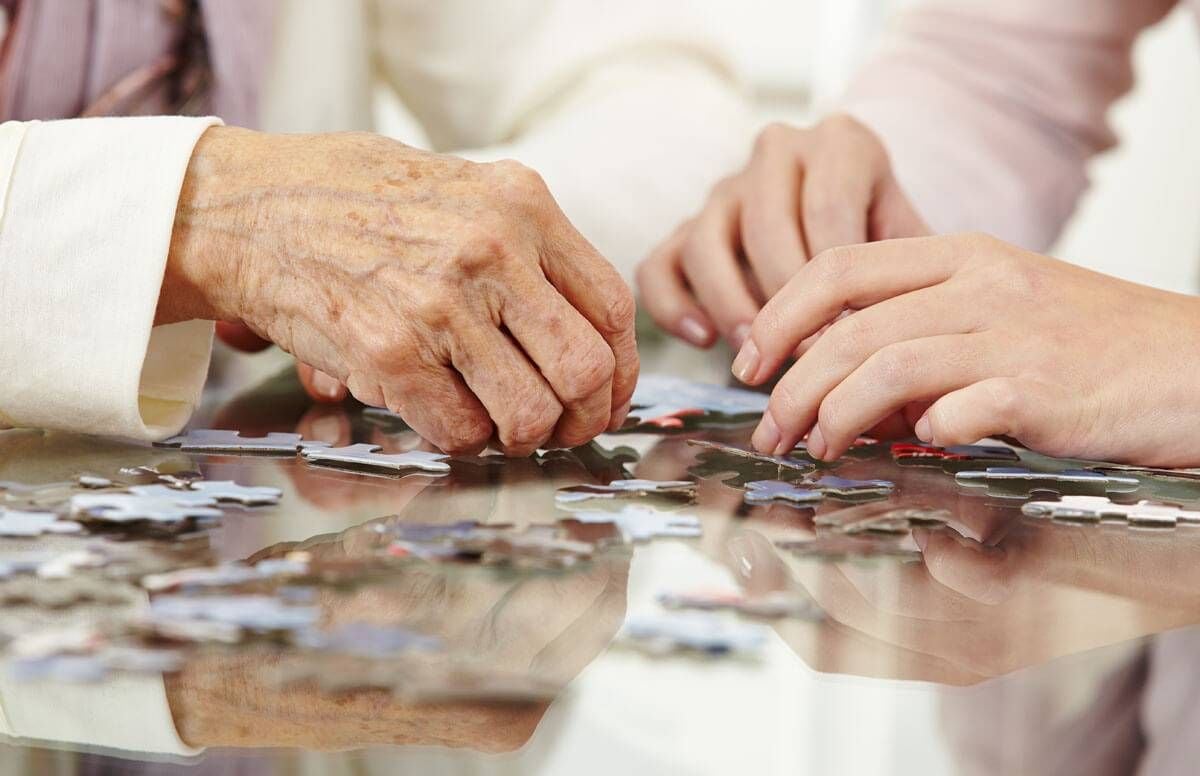 Laura Gitlin, distinguished professor and dean of the College of Nursing and Health Professions at Drexel University in Philadelphia, has spent more than three decades developing non-pharmacological behavioral approaches to helping adults with dementia age in place.
"It's important to assess not just what the person can't do, but also what they can do."
Gitlin's most recent approach, the Tailored Activity Program (TAP), has been shown to help manage critical behavioral symptoms in people with dementia while reducing the caregiver's burden.
Assessing Abilities and Interests
TAP is an individualized, family-centric program that provides people with dementia activities tailored to their abilities and interests. TAP also includes training for both formal and informal caregivers on how to use activities as part of daily care routines.
"Engagement is an enduring need throughout the disease process, but there hasn't been a protocol for using an activity-based approach before," says Gitlin. "TAP is very oriented and focused on how we can improve engagement and meaningful activities at any stage of dementia."
In randomized clinical trials, TAP improved quality of life for people with dementia by reducing behavioral symptoms, improving their engagement in activities, and providing caregivers with an effective tool. TAP can help with behavior issues, such as agitation, aggressiveness, irritability, restlessness and apathy.
Activities for Different Disease Stages
As dementia patients decline in mental abilities, they often experience challenges in cognitive function that increase negative reactions to their environment.
Many times, family caregivers overestimate or underestimate the capability of their loved ones with dementia. When this happens, they may prescribe activities or communicate in a way that falls below or above their loved ones' abilities, which can lead to frustration and upset for both parties.
"It's important to assess not just what the person can't do but also what they can do, as well as their interests, and set up the environment to support that person," Gitlin says.
TAP identifies patient interests and evaluates their abilities to perform activities tailored specifically for them. This provides a way for them to positively re-engage with their environment.
The program is delivered or supervised by occupational therapists and can be integrated into home care, or used as part of other caregiver support programs in care settings. The program involves three phases:
Identify the capabilities, physical functioning and previous and current interests of the person with dementia
Develop "activity prescriptions" for the person's capabilities, an activity schedule and specifications for setting up and effectively engaging the person in the activity
Train caregivers to use these prescribed activities
The activities could be physical -- such as balloon toss, chair aerobics or a walk with a companion — crafts or games, but they should be of interest to the person.
"We have a protocol to help determine what could be most meaningful to that person and how to set that up," explains Gitlin. "We use the same approach regardless of the type of dementia for those who have challenges with executive function when interacting with their physical and social environment."
Success Stories Using TAP
Gitlin gave an example of how TAP worked well for one woman with dementia who lives in a memory care facility. Because the woman was frequently agitated, it led to some disruption at the facility.
Through a TAP assessment of the woman, the caregivers discovered that she had worked in a laundry business before she developed dementia. Using that knowledge, the caregivers provide the woman with a basket of clean clothes or towels to fold when she becomes agitated. The prescribed activity calms her, puts her at ease and she seems happy.
Karyl Chase is the director of the Senior Companion Program funded by the Corporation of National Community Service in Ogden, Utah. Her agency first employed a version of the TAP program as a way to help their volunteer companions feel more comfortable visiting people with dementia. Once they were trained in the TAP practice, volunteers became more open to taking clients with dementia.
For example, before the training, one of the volunteers spent most of her visits with a dementia patient watching television, during which the patient would often doze off.
After an occupational therapist assessed the patients interests and abilities, the volunteer and patient began playing a dice game together. While this particular activity is not connected to anything the patient did in the past, it shows the value of engagement.
"The client lit up and became more engaged, especially when she won," explains Chase. "The volunteer noticed how much more enjoyable the visits were for both of them. The client is more alert and active during the visit and their time together goes by fast."
As the disease progresses, people living with dementia will require different kinds of support. Therefore, they should be reevaluated at each juncture to make sure they're meaningfully engaged and that the activity fits their current mental status.
Dissemination of the Program
TAP continues to undergo trials in the U.S. and several other countries, including Australia, Brazil, Scotland and Chile. Some countries are further along than others in implementing it for dementia care for their particular health care systems.
Widespread dissemination of TAP throughout the U.S. remains a work in progress. While TAP merits further evaluation to establish efficacy with larger, more diverse populations, it shows a lot of promise as a nonpharmacological approach to manage behavioral symptoms, Gitlin says.
"Our mantra is that we can make life better for the person living with the disease and the family member caring for them," she says.
Melba Newsome
Melba Newsome is an award-winning freelance writer with feature credits in many prominent publications including the New York Times, Bloomberg Businessweek, Oprah, Playboy, Reader's Digest, Time, Good Housekeeping and Wired. Melba also is a frequent contributor to such online sites as NBCNews and Healthline.
Read More