Kids Are Back in School and You Can Be, Too (Virtually)
The adult education programs of GetSetUp and OLLI let you learn and socialize
When Melanie Polk, 69, of Rockville, Md., retired in March 2020 and prepared to relocate to Florida, she knew she wanted to keep busy. "I don't like to sit around. I don't knit or watch much television," Polk says. "I assumed once I got settled, I would find a volunteering position or maybe take a class."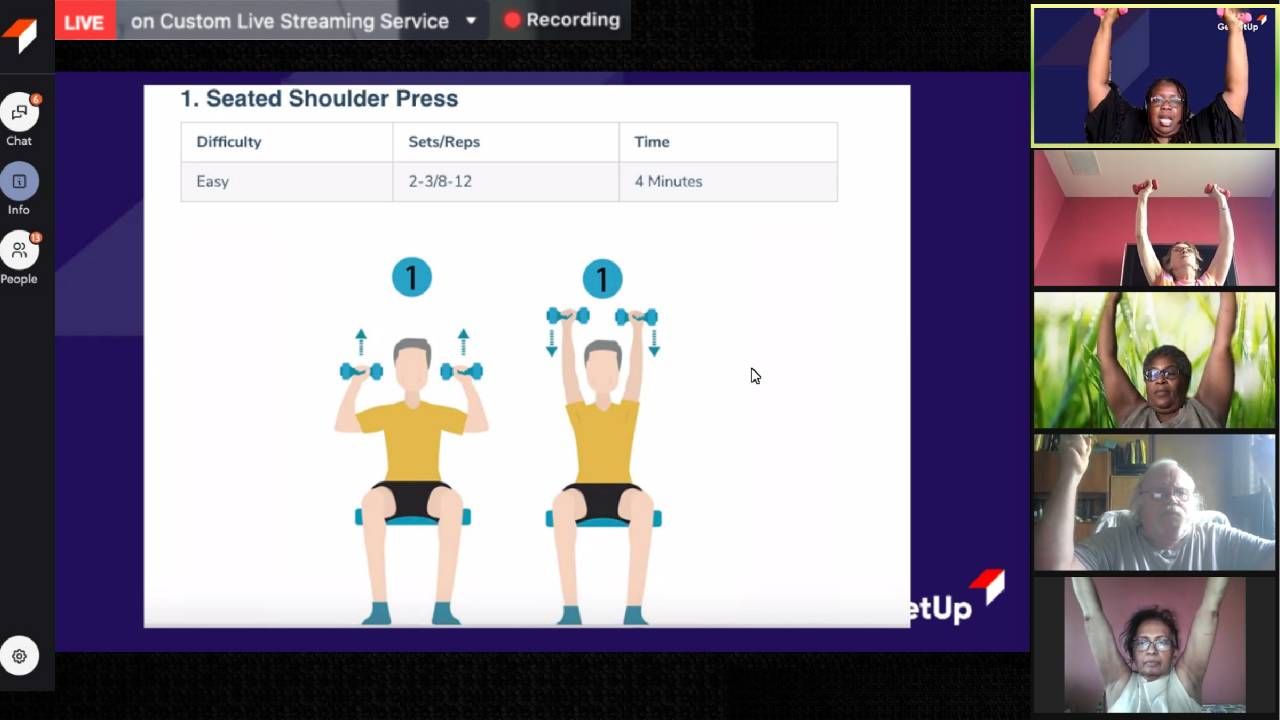 Unfortunately, Polk's plans got derailed. Upon her arrival in Florida, many of the places she would have considered volunteering had shut down due to the pandemic. But Polk was undeterred.
"Our goal is to provide an environment where people can continue to thrive and grow their intellects."
"I was stuck home and accidentally stumbled on an ad for GetSetUp [a new, interactive education site for older adults] on my Facebook feed," she recalls. "After doing some research, I signed up for a class, and it turned out to be a wonderful way to begin my life in retirement."
How GetSetUp and OLLI Work
Now that we're in back-to-school season, you too may want to head to a virtual classroom through programs like GetSetUp or The Bernard Osher Foundation's Osher Lifelong Learning Institutes (OLLI).The foundation, which targets lifelong learners, funds 125 programs at Osher college campuses around the country.
"Creativity and curiosity do not decline with age," says Program Director Kelly Jane Rosenblatt. "The goal is to provide an environment where people can continue to thrive and grow their intellects."
Programs like OLLI and GetSetUp remove college stressors like mandatory attendance, exams, homework and grades. Instead, they put the focus on the joy of learning.
OLLI offerings vary by location; some are academic in nature, others are more social and hobby-oriented. Its classes are taught by a range of experts, from retired volunteers to college professors.
"Instructors can count on having occasional experts in the class (as students) to enliven the discussion, such as retired lawyers in a class on recent Supreme Court cases," says Rosenblatt.
OLLIs charge an annual membership fee, plus fees for each course. The costs and length of classes vary by college; the annual fee is often around $50 to $75 and classes typically range from one-off lectures to five-week or 10-week courses.
Prior to the pandemic, most OLLI classes were in person; now they're in-person, online and hybrid, depending on the location.
Silver Lining of Remote Learning for Adult Students
Rosenblatt says: "One of the silver linings of remote learning is now students from all over the country can be together in a classroom. Even if you don't live near an OLLI program or have limited mobility and can't leave home, you can still join a class."
GetSetUp classes, all taught by older adults, are one-hour long; some are one-offs and others are part of a series. There are more than 350 classes, from conversational Spanish to chair yoga. Typical class size: 30 students, though some have 10 or fewer and others — with guest speakers — can attract 100 or more.
You can take up to five basic-tech classes and community-led classes per month for free at GetSetUp or register for unlimited classes for $19.99 a month or $179.99 a year.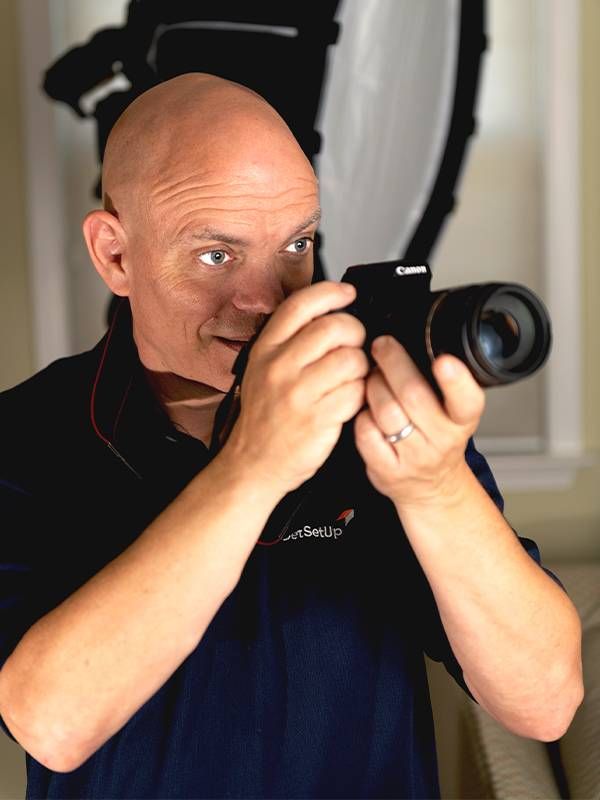 "Like younger students, older adults are curious, eager to learn and discover new things and question material," says Rosenblatt. "But seasoned adults also bring their life experience and skills developed over long careers to classrooms, creating a dynamic learning environment, where everyone is engaged."
Scott Sleek, 60, of Silver Spring, Md., teaches a digital photography class at GetSetUp. He's been an avid and skilled photographer for more than 20 years.
"I get to share my knowledge and give students tips on how to improve their skills," says Sleek. "They come back the next week and show how they have implemented these lessons."
He says he learns from the students and they learn from each other. "The atmosphere is very social; students tell stories about the photos they are sharing," notes Sleek.
Polk admits that she wasn't as tech-savvy as she needed to be when the pandemic hit and everything from shopping to socialization went virtual.
"When I worked full-time, I found myself delegating a lot of the tech-type jobs to the people that worked for me rather than doing these tasks myself because I wasn't that comfortable with technology," she says.
So, taking a GetSetUp basic technology class was a big help for her. Polk found she was less intimidated by the new information because it was taught by a fellow retiree.
Dipping Your Toe In
"The instructor had a better understanding of my limited knowledge and could meet me at my level," she says. "I felt comfortable asking questions because everyone in the classroom was my peer. With younger learners, I might have thought my questions were silly and not spoken up, which would have hindered my learning."
"Once you see how easy and fun it is, you will want to continue coming back."
Students and teachers of these types of adult-education classes say: Don't let the fact that you haven't been in a classroom in a few decades prohibit you from getting started.
"I advise reluctant learners to commit to trying one class," says Sleek. "Once you see how easy and fun it is, you will want to continue coming back."
Polk recently took a GetSetUp class on solo travel. "While COVID prevented me from traveling, the online class allowed me live vicariously," she says. "I got to hear about other people's adventures and start a list of places I want to go once the pandemic is over."
Sleek says the education is just part of the benefit of taking classes like that. "When you learn something new, your self-confidence improves. It gives you the momentum to take on another skill or challenge, in the classroom or in life itself," he notes.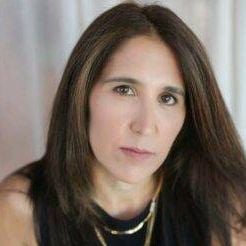 Randi Mazzella
is a freelance writer specializing in a wide range of topics from parenting to pop culture to life after 50. She is a mother of three and lives in New Jersey with her husband and teenage son.  Read more of her work on randimazzella.com.
Read More