Catching Up With Advice Columnist Amy Dickinson
The relatable voice behind "Ask Amy" relishes her role
Once a week, Amy Dickinson, of the syndicated "Ask Amy" advice column (published in more than 200 newspapers nationwide and in Canada), leaves her upstate New York home in Freeville and meets her two aunts, 90 and 94 years old, at the Queen Diner in nearby Dryden. Over cups of hot coffee and breakfast, in a haven where locals slide into their day surrounded by familiar faces, the two nonagenarians and the 58-year-old advice-giver chew on a decidedly wide range of topics; one such morning rendezvous touched on racism, crime novels, diagramming sentences and the novel Native Son. Oh, and Benedict Cumberbatch's hotness.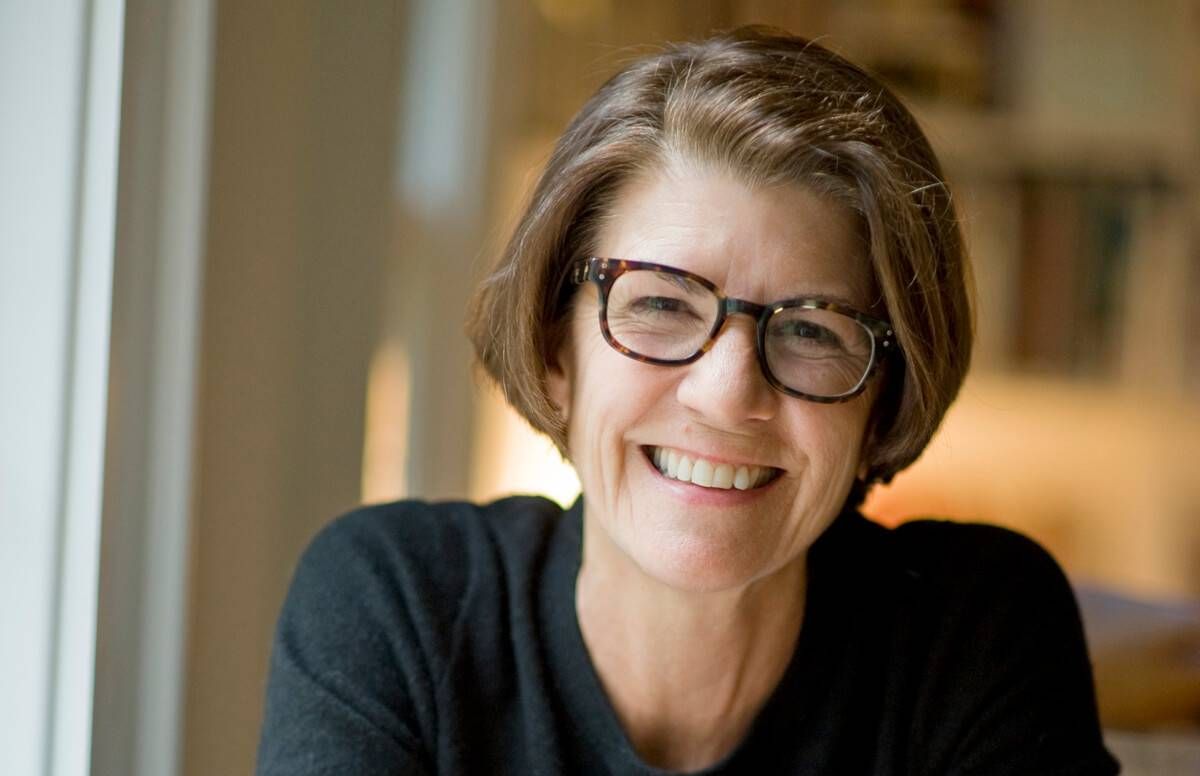 These conversations, filled with the mundane and the profound, and with two women Dickinson adores — her late mother's sisters — offer a glimpse into the world of a very relatable Dickinson.
I caught up with her via phone as she was home in-between trips promoting her newest book, Strangers Tend to Tell Me Things: A Memoir of Love, Loss, and Coming Home, which has just been released in paperback.
She answered on the third ring. "Hello," she said. "Hang on one second, Nancy. I'm just checking out at Target."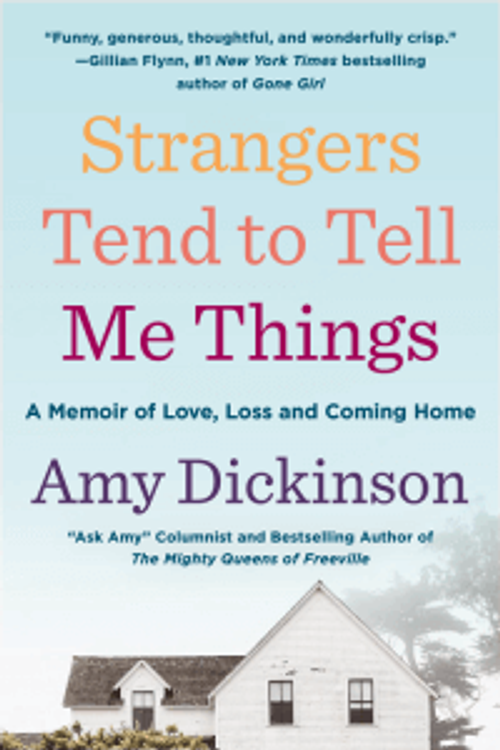 A Wordsmith at Heart
A lifelong reader and writer, Dickinson credits her mother, Jane, for her foray into the world of words. "My mother was a huge bookworm," Dickinson said. "She gave me a beautiful leather-bound diary with my initials on it when I was 7. She just always really encouraged me."
Dickinson's first professional job was in broadcasting: a television producer with a preternatural gift for storytelling. She turned to freelance writing, garnering a sought-after gig with National Public Radio (NPR) and a column with Time, among others.
In the decades that followed, there was the beginning and end to a marriage, the birth of a bright, beautiful daughter, raising her daughter on her own, a move to Washington, D.C., and another to Chicago, in 2003, to begin her career as the "Ask Amy" columnist.
Her first book, The Mighty Queens of Freeville: A Story of Surprising Second Chances, was published in 2010. Dickinson is also an occasional panelist on the NPR quiz show, Wait Wait... Don't Tell Me!
On Being Relatable
"Ann Landers and Dear Abby were relatable, but they didn't live relatable lives," said Dickinson. "Not that that's necessary, but I think it helps me."
Dickinson's life is very relatable.
In Strangers Tend to Tell Me Things, published in 2017, readers learn about her peripatetic, skirt-chasing dad, Buck, who mortgaged the farm and the friendly herd of dairy cows her mother inherited (doing so without her mother's knowledge). Dickinson's mother was forced to auction off everything, watching ruefully as folks trotted off with the minutiae and memorabilia of their life.
Dickinson describes how, years later, with her daughter in college, she relocated back to Freeville to care for her mother and watched, helplessly, as her mom, her champion, slipped from this world into the next. Dickinson settled into middle age, found a new love/old acquaintance and got married (businessman Bruno Schickel is someone she has known since she was 12), gained four stepdaughters and was blessed with two granddaughters.
She was also very happy to be closer to her two sisters who are very much "in her world." She added, "A big and great part of my life is that I share it with so many family members."
She's wrangled the issues of step-parenting, has lived the irony of having to buy contraception and hot-flash remedies in one shopping trip (both for herself), questioned the universe and proved that, yes, you can go home again.
"I think it helps that I was raised by a single parent, that I was brought up in poverty, that I was a single mother," Dickinson said. "I have a very complicated family life."
And putting her foibles out there for all to see? No problem. "I am very comfortable having people know that I am flawed, that I struggle, that I am almost 60, that I color my hair," Dickinson said. "Who cares? Nobody cares."
The 'Ask Amy' Column
From her office in an old red barn on the property she shares with Schickel a few country miles from the dairy farm on which she grew up, she pours herself out in each reply, word by word.
She makes frequent visits to the post office to retrieve the letters from "Worried," "Dismayed," "Wondering in Walmart," "Party of None," and all the others who look at Dickinson as their shoulder to cry on, their soft-and-sometimes-firm place to fall, their quandary queen.
Dickinson receives, on average, about 200 to 300 letters, emails, tweets, Facebook messages and Tumblr queries each day, from folks looking for help on a myriad of issues such as addiction, in-laws, infidelity, #MeToo, purpose and most everything in between.
On Being a Grandmother
Dickinson is relishing her role as grandmother. "I am very close to my granddaughters," Dickinson said. "I write letters to them; I really try to be present in their lives. I think being a grandparent has caused me to reflect on my mothering."
But ever the advice-giver, she's quick to see how folks blur the lines between parent and grandparent. "I see a lot of letters from grandparents who are, frankly, interfering," she said. "I think the one thing grandparents can do is to help interpret the parent for the children — you can help interpret their actions and behaviors."
What's Next?
Although Dickinson doesn't have any plans for additional memoirs in the future, she is working on another exciting project: a script for a television series based on her books. "So that's fun," Dickinson said.
She plans on writing off into the sunset, continuing the column for many years to come. "It keeps me engaged in the world I enjoy very, very much," she said.
And she wants to get out there and shake things up a bit. "Instead of talking about my experiences," she said, "I would like to have some experiences."
We can all relate to that.
Nancy Eike
is a Twin Cities-based freelance writer and editor; most recently she served as editor of White Bear Lake Magazine. Her work has been featured in Northern Gardener, Minnesota Business, as well as numerous community lifestyle magazines.
Read More