Affordable Care Act Tips for the Nuttiest Open Enrollment Season Ever
The conventional advice doesn't apply for 2018 health insurance
A warning to people who'll soon be shopping for 2018 health insurance through the Affordable Care Act (ACA) exchanges: This will surely be the nuttiest Open Enrollment season ever. "It's going to be much more complicated than usual," said Kathy Hempstead, a senior adviser to the executive vice president at the Robert Wood Johnson Foundation, at a recent panel I attended from the Society of American Business Editors and Writers (SABEW) and the National Endowment for Financial Education (NEFE).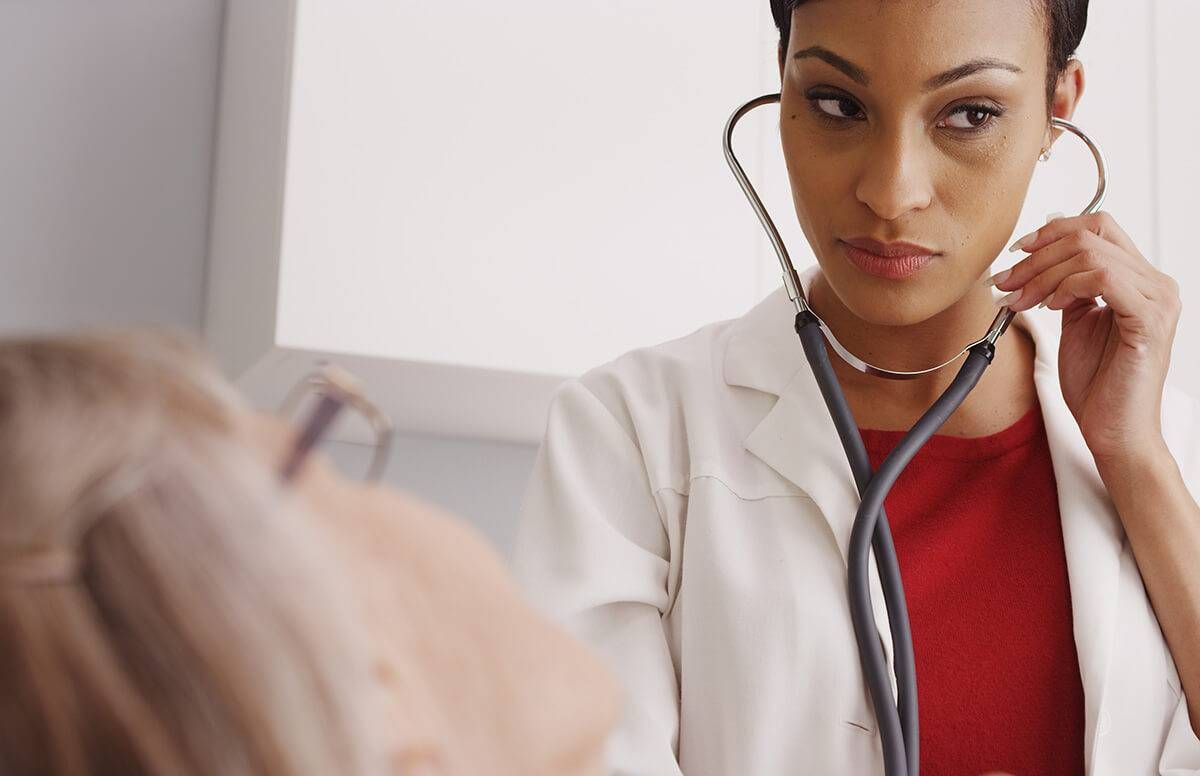 That's why spending time, even aggravatingly, choosing the right Obamacare plan will be even more important this year than in the past. I'll offer a few tips momentarily.
A few reasons why the Affordable Care Act Open Enrollment will be trickier and will take on an Alice in Wonderland feel:
Open Enrollment season has been cut in half. The Trump administration has shortened Open Enrollment to just 45 days. That means shoppers won't have the month of January to make their decisions as in the past — in fact, they won't even have all of December. Open Enrollment starts Wednesday, Nov. 1 and ends Wednesday, Dec. 15.
"It's a tight time frame," conceded Frank Winter, partnership manager for the Centers for Medicare and Medicaid Services, at the SABEW/NEFE panel. Eight states and Washington, D.C., however, have extended Open Enrollment beyond Dec. 15: California, Colorado, Connecticut, Massachusetts, Minnesota, New York, Rhode Island and Washington.
Many people are confused or unaware about the Open Enrollment start and end dates this year. In a Kaiser Family Foundation poll released this week, 85 percent of uninsured people surveyed either got the Nov. 1 date wrong or didn't know it and 95 percent had the wrong date for the end of Open Enrollment.
Government assistance to help people purchase plans wisely will be reduced. The HealthCare.gov site will be shut down every Sunday from midnight to noon for maintenance during Open Enrollment, except for Sunday, Dec. 10. This could be especially troublesome for employed people who need the weekends to do this kind of research.
Government spending on outreach and advertising has been slashed 90 percent, too, and funding for Affordable Care Act "Navigators" — unbiased people and groups trained to help people shop for coverage through the exchanges — has been cut by 41 percent. (The bipartisan Obamacare reform bill spearheaded by Sen. Lamar Alexander and Sen. Patty Murray would put money back for Navigators, but when or if that will pass is anyone's guess.)
Health insurance plans and prices will be posted on HealthCare.gov later than normal. In the past, they'd be there by now. This year, the government says they'll show up "shortly before Open Enrollment starts Nov. 1."
Some health insurers will send out renewal notices later than normal. That's because they've been waiting for clarity from the Trump administration about the rules for 2018.
Premiums look like they'll be much higher than last year for many people, but they actually won't be. Although the Congressional Budget Office said premiums will rise 15 to 20 percent, on average, this year, that's not actually the whole story. Some 84 percent of enrollees in the ACA exchanges will qualify for premium tax credits (people with incomes under $48,240 and families of four with incomes under $98,400, for example) and the size of those credits increases along with the price of a mid-level (Silver) insurance plan. So when the premiums of Silver plans — by far, the most popular plans — go up, their tax credit subsidies go up accordingly.
"Those big numbers [premium increases announced by insurers] can be really misleading," said Hempstead. The reality: Many low- and middle-income buyers will be cushioned from the effect of premium hikes. Curiouser and curiouser.
A Kaiser Family Foundation study says a single adult making $30,000 enrolling in the second lowest-cost Silver plan for 2018 will actually pay 2.9 percent less than in 2017 for a similar plan, after factoring in the premium tax credit, or $201 a month.
Some big health insurers have stopped selling Obamacare policies on the Affordable Care Act exchanges. Most notably: Aetna and Humana. Anthem (aka Blue Cross Blue Shield in 14 states) will no longer offer policies in some states. And UnitedHealth Group cut its coverage by more than 90 percent this year from 2016, according to Fool.com. Other insurers are reducing the number of plans they offer; they're not obligated to sell Platinum or Bronze plans and might not.
And, perhaps the nuttiest of all: For some people this Open Enrollment season, Gold plans will be less expensive than Silver plans with more limited coverage. That's the exact opposite of the way the metal plan ladder is supposed to work. This daffy one is hard to explain; two excellent articles that spell it out are this New York Times piece by Margot Sanger-Katz and this Medium post by Lori Lodes, co-founder of Get America Covered and the former head of outreach and education for the ACA exchanges in the Obama administration.
Here's a shorthand version: The Trump administration stopped paying health insurers what are known as "cost-sharing reduction" subsidies, which compensate them for keeping deductibles and co-payments down for low-income customers (individuals with income under $30,150 and families of four with income under $61,500). To make up for the loss of the subsidies, insurers in 40 states have jacked up prices of their Silver plans. Consequently, those plans may be pricier than low-deductible, but typically higher premium, Gold and Platinum plans.
So, as Sanger-Katz put it, "most consumers with subsidies will now be able to buy a lower-deductible health plan for the same price as the Silver plans." She notes that these consumers can instead buy high-deductible Bronze plans "for very low prices, or in some cases get them free."
In other words, you may want to say: Bye-o, Silver!
Lodes noted in her post that due to the cost-sharing reduction reduction, as it were: "In many states, Gold plan and Bronze plan premiums are increasing a lot less than for Silver plans."
The Alexander/Murray bill would restore the cost-sharing reduction subsidies but, again, whether that bill becomes law is unknown. Even if it does, the precise effect on premiums around the country is impossible to say.
6 Tips for Affordable Care Act Shoppers
With all that said, here are six tips for buying health insurance during Open Enrollment:
1. Start shopping early. With the shorter window this year and reduced help from Navigators, the sooner you begin looking, the better.
Start at HealthCare.gov (but not before noon on a Sunday!), which can help you find someone locally to answer questions. You can also phone the Marketplace Call Center toll-free 24-hour hotline for general information (800-318-2596). Or you could contact an insurance agent or broker; these pros can be found through HealthCare.gov, too.
Winter also noted at the SABEW/NEFE panel that "Certified Application Counselor programs not funded by the government still exist. And you can also access federally qualified health centers at local hospitals."
2. If you bought a policy through Obamacare last year, don't let your health insurer automatically renew it. The plan's coverage, doctor network, deductibles and premiums may have changed, making it a worse deal than an alternative. Compare that plan to what else is being sold where you live.
3. Look beyond premiums when comparing policies. You'll want to scrutinize the deductibles and co-payments so you'll know how much you'll owe out-of-pocket. And you'll want to see which medical services are covered (and which aren't) as well as which doctors you can see.
"A lot of people are attracted by the premium number they see first," said Elizabeth O'Brien, a Money senior writer at the SABEW/NEFE panel. "But if they have serious health needs, they may be better off paying a higher premium for a lower deductible. Calculate your worst-case scenario for your out-of-pocket maximum exposure."
4. Deciding whether to go for a Platinum, Gold, Silver, or Bronze plan may depend on whether you qualify for a premium tax credit. If you only qualify for this tax credit but not a cost-sharing reduction, wrote Lodes, "you might be able to get a better deal by switching to a Gold plan." But if you qualify for the cost-sharing reduction, she noted, "it's probably still smart to pick the Silver plan."
A Gold or Platinum plan could be your best bet if you see doctors frequently or have a chronic illness, because of its lower deductible.
This presumes, however, that you can even find Platinum and Gold plans where you live. "Platinum and Gold may be a thing of the past in some markets," said O'Brien.
A reminder: you can only get tax credits if you enroll in an ACA exchange policy.
5. You may want to go off-exchange to buy a less expensive policy with less comprehensive coverage or perhaps a term shorter than one year. This may be a smart option if you won't qualify for a subsidy or tax credit, since private networks like eHealth may offer you more options than the Affordable Care Act exchanges. Bear in mind, however, that short-term, off-exchange policies don't cover pre-existing conditions.
6. Make sure you have some health insurance for 2018. Otherwise, you'll owe a penalty. In 2017, that was $695 or up to $2,085 a family. The Internal Revenue Service has reaffirmed its plans to levy these penalties; the amounts will rise with inflation for 2018.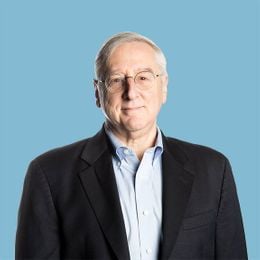 Richard Eisenberg
is the former Senior Web Editor of the Money & Security and Work & Purpose channels of Next Avenue and former Managing Editor for the site. He is the author of "How to Avoid a Mid-Life Financial Crisis" and has been a personal finance editor at Money, Yahoo, Good Housekeeping, and CBS MoneyWatch.
Read More