Is an Alzheimer's Vaccine on the Horizon?
A recent study on mice shows promise, but some experts urge caution
A team of researchers says it has created what could become the world's first viable vaccine against Alzheimer's disease, although others in the field remain skeptical.
An article published online earlier this year in Nature's Scientific Reports describes the study, which was conducted on mice, as "promising." The vaccine simultaneously targets beta-amyloid and tau, the two proteins that have been implicated in the brain plaques and tangles, respectively, that characterize Alzheimer's.
Better to Start Early
Michael Agadjanyan, an immunologist and research professor of Immunology and Virology at the Institute for Molecular Medicine in Huntington Beach, Calif., who took part in the study said it has become clear through years of research that a vaccine that could be used before people are very sick with Alzheimer's will be far more effective than trying to treat the disease once it has progressed.
"We want to target people who have mild cognitive impairment and not Alzheimer's disease, and even people that are simply at Alzheimer's disease risk," he said.
Agadjanyan said he envisions a time when people can take a routine diagnostic test for Alzheimer's, not unlike the way individuals are urged to get a colonoscopy when they turn 50.
A simple PET scan of the brain for the presence of beta-amyloid — long before Alzheimer's symptoms appear — may point to a greater risk of developing the disease later, he said. Those people who are susceptible could elect to get a safe and effective vaccine, once it exists, to head off the disease, Agadjanyan said.
Clinical Trials Not Yet Set
Fellow researcher Nikolai Petrovsky of Flinders University in Adelaide, Australia, told ABC News that the team's vaccine could be tested on humans within the next two to three years. Agadjanyan, however, told Next Avenue that funding had not yet been procured for the human trials.
But a related vaccine based on DNA, which has been tested on mice, rabbits and monkeys, is currently in safety toxicology trials supported by the National Institute on Aging. And while no DNA vaccine for any disease has yet been approved for use by the Food and Drug Administration (FDA), the data for this Alzheimer's DNA vaccine generated in monkeys are very encouraging, Agadjanyan said.
The latest study was funded by the U.S. National Institutes of Health and the Alzheimer's Association; the University of California Alzheimer's Disease Research Center provided assistance.
Other Research
The concept of immunizing people against Alzheimer's — either as a treatment or a preventive measure — is not new, said Dean Hartley, director of science initiatives for the Alzheimer's Association.
"There's a lot going on in immunization," Hartley said, and while the research published in Scientific Reports represents a new methodology, "it is still behind a lot of the other immunization efforts that are going on." It is more another step along the road than a fundamental breakthrough, he said.
The Alzheimer's Association International Conference, which began July 24 in Toronto, featured many presentations about current research, including immunization trials involving human subjects, Hartley said.
Critics Weigh In
While the news of the vaccine by Agadjanyan and Petrovsky's team certainly sparked hope among many who dread Alzheimer's disease, some experts had their doubts. Only 0.4 per cent of the almost 250 potential treatments for dementia tested between 2002 and 2012 have been successful, the Independent reported in July.
Neuroscience Professor Christian Holscher of Lancaster University in England told the newspaper that he believes the idea of vaccinating against amyloids and taus should be abandoned altogether.
"The vaccine theory has not shown any convincing effects so far," he said. "The concept of using the immune system to treat Alzheimer's disease is very dangerous, as it can induce autoimmune responses which are toxic."
In 2002, the first clinical trial of an Alzheimer's vaccine by the Elan Corporation of Ireland was abruptly halted when several participants developed inflammation in the brain that was believed to be caused by an autoimmune response.
But since then, "much work has been done to improve the safety of immunotherapy to treat (Alzheimer's disease)," said Doris Lambracht-Washington and Dr. Roger N. Rosenberg, of the department of neurology and neurotherapeutics at the University of Texas Southwestern Medical Center in Dallas. They discussed the issue in a 2013 article in the journal Discovery Medicine.
Alzheimer's is the most common form of dementia, which steals memory and cognitive ability, often alters personality and can eventually prevent one from being able to walk, sit and swallow. It affects more than 5 million Americans and is the sixth leading cause of death in the United States.
One in three Americans over 65 dies with Alzheimer's or another dementia, according to the Alzheimer's Association.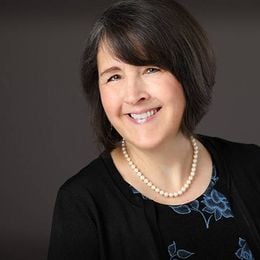 Emily Gurnon
is the former Senior Content Editor covering health and caregiving for Next Avenue. Her stories include a series of articles on guardianship abuse that was funded by the Journalists in Aging Fellows Program. She previously spent 20 years as an award-winning newspaper reporter in the San Francisco Bay Area and St. Paul. Reach her through her website.
Read More