Disability Justice and Elder Activism: Two Sides of the Same Coin
As we age, disability is likely to become a part of daily life. Sadly, ageism and ableism are often intertwined.
Maggie Buckley is a 60-year-old health and patient advocate who lives with Hypermobile Ehlers-Danlos Syndrome (hEDS) in Northern California. hEDS is a connective tissue disorder that affects all systems of the body. It comes with several co-morbidities like fragile skin, bleeding issues and chronic pain.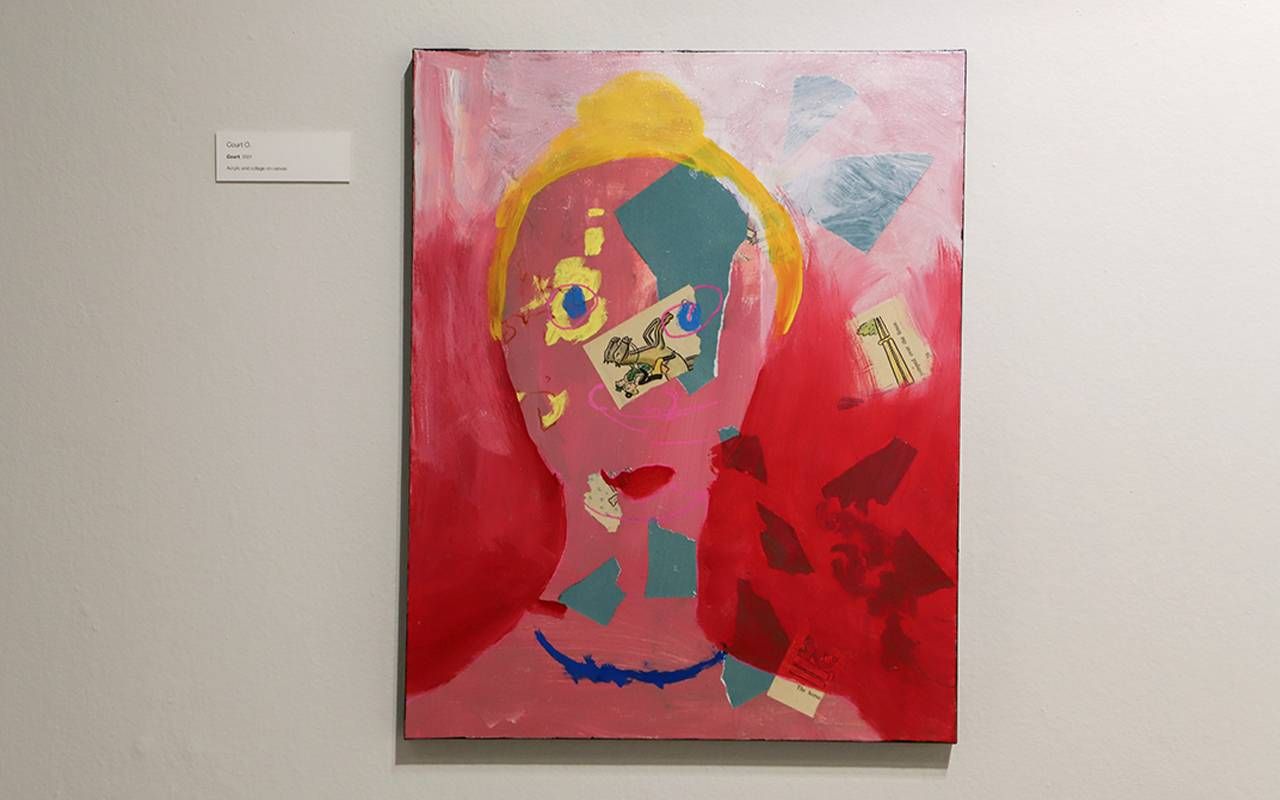 There is no standard test for hEDS, and diagnosis is usually made through examination of symptoms and analyzing one's family history since it's a hereditary condition. Because diagnosis involves a subjective judgment, hEDS is a difficult condition to have since many doctors fail to recognize it.
"Before 1973, people with disabilities didn't have many rights. They were hidden away and weren't fully involved in society."
Buckley reflects on how the Rehabilitation Act of 1973 — passed about ten years after she was born — prohibited discrimination against people with disabilities by federal agencies, contractors, and programs receiving federal dollars. It also set the stage for the Americans with Disabilities Act (ADA).
She says, "Before 1973, people with disabilities didn't have many rights. They were hidden away and weren't fully involved in society."
After the passage of the ADA in 1990, Buckley says inclusion became more of a reality. The ADA bans discrimination and guarantees that people with disabilities can enjoy equal employment opportunities, access to goods and services via public accommodations and access to state and local government programs.
However, even with the passage of the ADA and the Americans with Disabilities Act Amendments Act (ADAAA), Buckley says more needs to be done to ensure equity and inclusion for people with disabilities, especially for those who are aging with disabilities.
"In our country, we tend to hide old people away in nursing homes. Hopefully, we now know that whether someone is aging or disabled, we should still give them the best life," says Buckley. 
How Ageism and Ableism Collide
Buckley and many other disability advocates affirm the worth and value of living with a disability, even in old age. She implores us to treat aging people with the same regard that we do for younger people. 
But not everyone sees it this way.
One person who unapologetically calls for a systematic difference in treatment based on age is Ezekiel Emanuel, an ethicist at the University of Pennsylvania. He argues that it is reasonable to wish to die at the age of 75, so that one is spared the burdens of old age.
According to the Equal Employment Opportunity Commission (EEOC) in fiscal year 2020, there were 14,183 charges of age discrimination cases and 24,324 of disability-related cases.
In a 2014 Atlantic article, he wrote, "living too long is also a loss. It renders many of us, if not disabled, then faltering and declining, a state that may not be worse than death but is nonetheless deprived. It robs us of our creativity and ability to contribute to work, society, [and] the world. It transforms how people experience us, relate to us, and, most important, remember us. We are no longer remembered as vibrant and engaged but as feeble, ineffectual, even pathetic."
Emanuel's views are challenged by Georgetown University-affiliated disability rights scholars Joel Michael Reynolds and Anna Landre, who claim that Emanuel's view is factually mistaken. 
People can and do live fulfilling lives after 75, even with disabilities. 
In their 2021 paper on disability and aging, they write, "Everyone, if they live long enough, will experience disability… If you desire a long life, you desire a life that will experience impairment and disability. This is the human condition. Disability is an integral and essential part of what it means to be human." 
Reynolds and Landre also point to Daniel Callahan as someone who echos some of Emanuel's points, but in a "far more careful and sophisticated manner." Callahan, who died in 2019, was the co-founder and president emeritus of The Hastings Center, a nonpartisan bioethics research institute in New York. 
He argued that we should not spend high amounts of money providing health care to older adults when some young people cannot afford it. As Reynolds and Landre wrote, Callahan presented his idea "in a more nuanced, factbased, and comparatively less ableist manner than Emanuel's otherwise similar argument."
His argument rested on the assumption that young lives were more valuable. 
One difficulty in accepting his position lies in the fact that in 2009, Callahan received $80,000 worth of medical interventions for a heart condition when he was 79. 
When asked about the apparent hypocrisy in a 2009 interview for Kaiser Health News and NPR, he "laughed off the criticism" and used it to argue for why costs need to be curtailed.
Callahan even stated that his own doctor didn't know the cost of his procedure: "I want Medicare to determine what benefits it will make available, based on costs and other considerations, and then simply not pay for those that don't pass their tests."
"With other laws, you just call the police. But for us, with our law, it's on us to make sure that it's enforced."
Needless to say, Reynolds and Landre wrote of Emanuel and Callahan that, "In painting disability and aging as inherently and profoundly limiting to one's autonomy and possibilities, in treating disability as abnormal, unhealthy, and unexpected, Emanuel and Callahan reinforce harmful societal stereotypes about both what it means to be older and also what it means to be disabled."
An example of how such stereotypes played out in dangerous ways was during the COVID-19 pandemic: Older adults, particularly those living in long-term care, experienced prolonged periods of isolation due to lockdowns and premature death.
Reynolds and Landre also pointed out that during the pandemic, "Disabled Americans faced medical rationing policies that would have denied us treatment in favor of our nondisabled peers."
Knowing that ageism and ableism often go hand-in-hand, what protections exist (besides the ADA) to shield older adults with disabilities from discrimination and what needs to change now?
The Age Discrimination in Employment Act (ADEA) of 1967
Let's talk employment. This federal labor law forbids discrimination against people over the age of 40 in hiring, promotions, firing and benefits. And it appears to work — in the federal sector, at least. According to a report by EEOC, "employees 40 and over had greater representation in the federal sector (72%) than in the non-federal civilian labor force (CLF) (54%)." 
This data implies an 18% gap in the representation of older individuals in the non-federal civilian labor force. This is likely due to inconsistent application of ADEA protections outside of federal employment positions. 
According to SeniorLiving, "Employers use languages such as 'tech-savvy' and 'digital native' in job descriptions to discourage older people from applying and passing over older workers for training and promotion opportunities. Despite legal protections, many older Americans in the workplace today face age discrimination."
Recently, a discrimination case was filed against executives at IBM who called their older employees "dinobabies" who should be "made extinct."
Unfortunately, what happened at IBM is not uncommon: According to the Equal Employment Opportunity Commission (EEOC) in fiscal year 2020, there were 14,183 charges of age discrimination cases and  24,324 of disability-related cases.
A Need for More Age-Friendly Research
Dr. Kathleen Friel, Lab Director at Burke Neurological Institute, researches the importance of motor activity in cerebral palsy neurorehabilitation. Existing research on cerebral palsy primarily focuses on children and adolescents, so Friel makes a conscious effort to focus her research on adults. 
The Cerebral Palsy Foundation recently awarded her the 2021 National CP Awareness Research Award. Some of her most recent work involves developing an "innovative ankle–knee–hip interlimb coordinated humanoid robot (ICT) to mitigate abnormal spasticity and synergistic patterns." 
This device has shown promise in helping to treat abnormal gait resulting from hemiparetic stroke — the inability to move one side of the body. 
"Ultimately, I see disability justice and older persons' advocacy as related. There is much that they can learn from each other."
It's not uncommon to see research mostly focused on the young. We have seen this with Autism Spectrum Disorder (ASD). But as older adults age and increasingly develop disabilities, they also need providers who understand complex conditions.
The challenge is finding those providers. The American Geriatrics Society projects a 45% increase in demand for geriatricians from 2013 to 2025.
Dr. Carla Perissinotto is a a geriatrician and professor of medicine at the University of California, San Francisco. In 2021, she told Next Avenue how she had more training in pediatrics than in geriatrics.
"Yet in any field that you practice, except pediatrics, you're likely to have older adults be a large percentage of the population that you serve," she said.
Which means finding your voice, either as the patient or the caregiver, is critically important.
The Power of Self-Advocacy
As an aging adult living with cerebral palsy herself, Friel's work intertwines with disability justice activism.
She thinks that the difference in ableism and ageism could be accounted for by a difference in activism. Because younger, disabled people have grown up with their disability, they identify with it. Therefore, they're more likely to engage in political action and activism than older adults, who may have only recently become disabled.
However, activism is critical when it comes to ensuring equity in health care. 
Friel also places responsibility on the way the Americans with Disabilities Act is enforced.
"With other laws, you just call the police," she says. "But for us, with our law, it's on us to make sure that it's enforced. And that is a huge burden on us. If someone is older and they're pretty sick, they probably don't have the energy to file a lawsuit against a movie theater."
This is only the beginning of a much-needed revolution in the way we approach aging and the very real possibility of aging with disabilities in America. 
Alan Gutterman is a lawyer and the founder of the Older Persons' Rights Project. "Ultimately, I see disability justice and older persons' advocacy as related," he said. "There is much that they can learn from each other."
Gutterman started his organization after noticing a disconnect among his aging colleagues. 
Ironically, Gutterman says even among his colleagues who are also older, few of them were interested in the human rights approach of advocacy. Rather, they would focus on what he calls the "day-to-day" legal protections for older adults: Things like estate planning, guardianship and Social Security.
He speculates the reason why could come down to a case of denial, and the fact that his colleagues come from a higher socioeconomic background, "therefore, [they] aren't experiencing some of the things that others might be."
AARP supports Gutterman's claim about wealth affecting people's outcomes, at least in terms of health. It is also the case that lower income individuals are at higher risk of developing physical disabilities. 
But back to this idea of older person's rights being human rights.
"There's a lot of debate in the human rights area about how to identify and protect human rights of older persons as a vulnerable group," he explains. "The United Nations has conventions about children, disabled persons, gender and racial discrimination. However, it does not have a convention regarding the human rights of older persons."
He goes on to say, "If I were to give advice to disability or anti-ageism activists, it would be to fight the good fight. In the research I have done about the disability justice movement, there were ebbs and flows. But right now, there is a vacuum in terms of older persons' advocacy. There is some advocacy on how to age well, but a lot of that is commercial, and I don't know how far that is going to go."
Could Long COVID Unite Aging and Disability Advocates?
COVID-19 has resulted in a mass-disabling event, according to a recent Washington Post article. About 10% to 30% of cases have resulted in persistent symptoms in a condition known as long COVID. 
This massive influx of newly disabled individuals has resulted in concerns about identity, possible infighting, the need to welcome people into the community, as well as the possible benefits of this development.
If we assume that there is strength in numbers, having people like Virginia Democratic Sen. Tim Kaine among the people with long COVID will likely result in greater visibility and advocacy.
On the other hand, the event has been heartbreaking for those involved. Alba Azola, a physiatrist at Johns Hopkins, to the Washington Post that helping people self-identify as disabled has been "probably one of the hardest things [she has] to do."
Ultimately, there are voices of older persons' advocacy forming here and there. More needs to be done to effectively move the needle, but it's happening.
People like Buckley are fighting, in spite of efforts being made by those who, consciously or unconsciously, believe that older lives — particularly older adults with disabilities — are worth less, should not be prioritized or are deserving of pity.
And then there are the likes of Friel, who is doing her best to ensure that people with disabilities continue to receive adequate treatment into old age and that older adults are factored into research, studies and more. 
This is only the beginning of a much-needed revolution in the way we approach aging and the very real possibility of aging with disabilities in America. 
Take Matters Into Your Own Hands
Below are links to additional resources related to this story.
Editor's note: This story is part of The Future of Elder Care, a Next Avenue initiative with support from The John A. Hartford Foundation.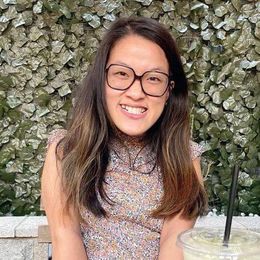 Sarah Kim
is a content marketer and freelance journalist and writer. She covers diversity, equity and inclusion issues, with a focus on disability, gender, politics and culture. She is currently a long-form writer at Pinterest. Kim has written for Al Jazeera, the The World Institute on Disability, Glamour and Business Insider.
Read More