Arts in Hawaii Celebrate Native Culture, Natural Landscape
Workshops on the Big Island and in 'upcountry' Northern Maui draw locals and visitors
Cue the ukulele! Expect sea turtles basking on beaches, swaying palm trees and determined green sprouts poking out of lava-enrobed trees. Indulge in fresh papaya or pineapple, a pillowy guava malasada or a tasty shaved ice treat. Watch whales, walk through rain forests in search of waterfalls and visit farms where workers harvest vanilla, coffee or passion fruit. These are just some of the highlights of Hawaii's Big Island and Maui in a (macadamia) nut shell. 
The Hawaiian Tourism Authority's travel updates note that on Oct. 8, all travel restrictions on Maui will end with the exception of in Lahaina, which suffered the brunt of devastating fires in August. Elsewhere throughout all Hawaii, visitors are welcome.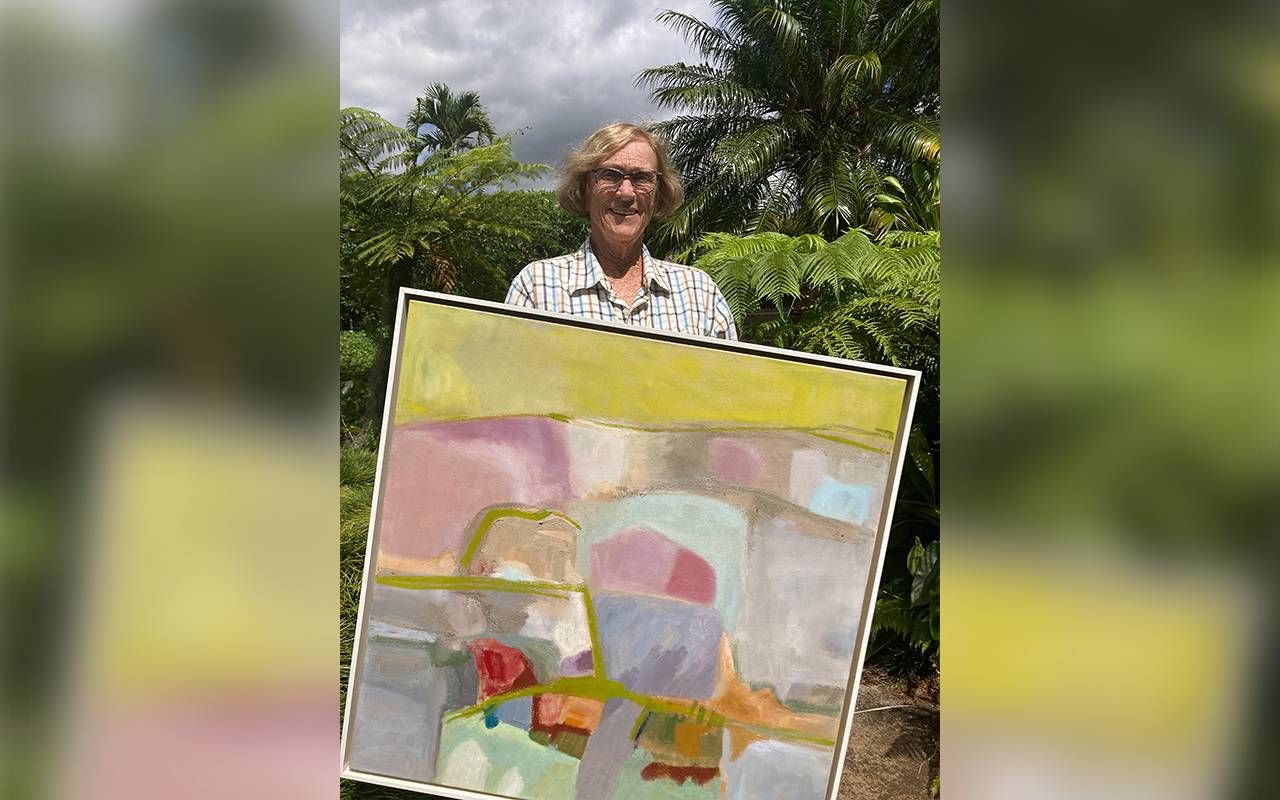 Ready to exercise your artistic side island-style?
The Hui Noʻeau Visual Arts Center in Makawao in northern Maui offers classes in ceramics, glass blowing, printmaking, painting, metalsmithing, photography and fiber and floral art. At Hawai'i Volcanoes National Park on the Big Island, cultural programs co-sponsored by Hawai'i Pacific Parks Association and the Friends of Hawai'i Volcanoes National Park sometimes include workshops.
"It's important to honor Hawaiian culture and perpetuate it, and to show visitors and locals that the native culture is a living culture, not a thing of the past."
In June 2023, frequent park visitor Penny Teehee learned to weave a bracelet made from leaves of the Pandanus tree, traditionally used in Hawaii to weave many household items. Skilled practitioners from ʻAha Pūhala o Puna, a local weaving club, taught the class. 
"I didn't expect to be able to do it, because I'm not an arts person — but I did it," said Teehee, 70. "At first, we all were visiting with one another, but then we got quiet, and as we watched the demonstration, our hands and our brains found the rhythm, the flow." Teehee, a semi-retired fundraiser and community volunteer from the Midwest, moved to Hawaii after traveling on the mainland for over a decade and then visiting five of the islands. 
Teehee also has attended park workshops on weaving and bamboo stamp printing, and she's been to lectures about local geology and the telescopes in the observatories on Maunakea. "All of them have been enlightening," she said. "And when the two-hour sessions are over, everyone groans, because we hate to leave." 
'Native Culture Is Not a Thing of the Past'
Chung-Li Ramsdell, a watercolorist who splits her time between the Hawaiian Islands and Lincoln City, Oregon, was among the three dozen-plus individuals attending the weaving workshop earlier this summer. Ramsdell, 75, learned about the class when she and a friend encountered a woman in a Japanese garden in Hilo collecting leaves. She told them about the event, and explained that the leaves are used to make baskets, hats and jewelry. 
"Getting to know a place is also getting to know a people, and the tenacity of Native Hawaiians is inspiring to anyone who visits or lives here."
"Hawaii Volcanoes National Park offers free cultural demonstrations every so often," said Jessica Ferracane, 57, public affairs specialist. "It's important to honor Hawaiian culture and perpetuate it, and to show visitors and locals that the native culture is a living culture, not a thing of the past. The people are deeply connected to the land, living and working in harmony with it now for many generations throughout the centuries."
From time to time, the park collaborates with the Volcano Art Center on workshops and classes. In addition to classes and cultural festivals, events at the park have included demonstrations on healing with local herbs, making leis from bird feathers and pounding poi from nutritious taro roots. 
"Getting to know a place is also getting to know a people, and the tenacity of Native Hawaiians is inspiring to anyone who visits or lives here," Ferracane said. "They thrive in the shadow of active volcanoes, with respect and reverence for the entire experience on these landscapes. If there were no volcanoes, then there would be no Hawaii." 
Classes in Printmaking, Metalsmithing, Painting and More
On Maui, the nonprofit Hui No'eau Visual Arts Center's name translates as "people coming together for a common purpose — for the development of artistic skill and the wisdom which derives from that expression." Teaching artists offer one-day, multi-day and longer workshops for all ages "regardless of artistic aptitude… to ensure that access to the arts is a part of everyday life on Maui."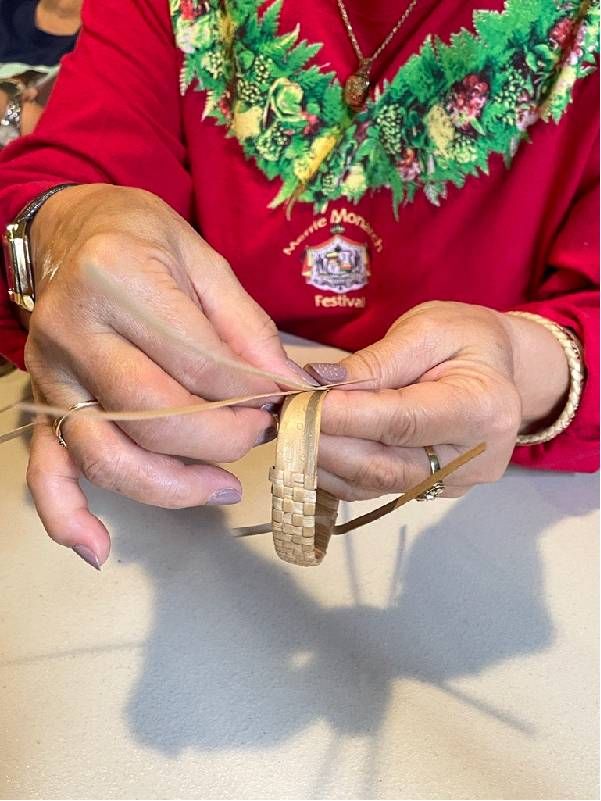 Situated on an expansive private estate that once was the site of a sugar mill and an historic home built in 1917, the center is "upcountry," away from Maui's tourist area. "'The Hui' is "practically in my back yard," said Dorothy "Honey Bun" Haynes. Now 79, she served as a board member there in the 1980s and has taken a variety of classes for more than 40 years. "I've never been formally trained in art, but I've always enjoyed it." 
Early on, Haynes enrolled in drawing and painting workshops. "More recently I've taken many classes in printmaking. The variables are endless in that medium, and I'm especially attracted to native botanicals, ocean images and fish," she said. Haynes noted that "real bonding" takes place in the workshops. "We get a lot of repeat students, many of them local artists, and we all enjoy getting in the zone while sitting next to each other, creating." 
Galit A. Breman, 53, a metalsmith artist who moved to Maui in 2007, describes herself as "a forever student at the Hui" and a participant at the communal studio there. A native of Israel, Breman said men in her family extending back at least seven generations were metalsmiths. For a long time she was reluctant to try it, and Breman stuck to painting while teaching psychology at universities and colleges in Israel and the U.S.
'Art Is What Makes Me Tick'
Just over a decade ago, Breman signed up for a metalsmith class at the Hui, but found she wasn't ready to work with a torch. She switched to a metal clay class, where students make jewelry from powdered real metal mixed with organic binders and water, but eventually she enrolled in another metalsmithing class.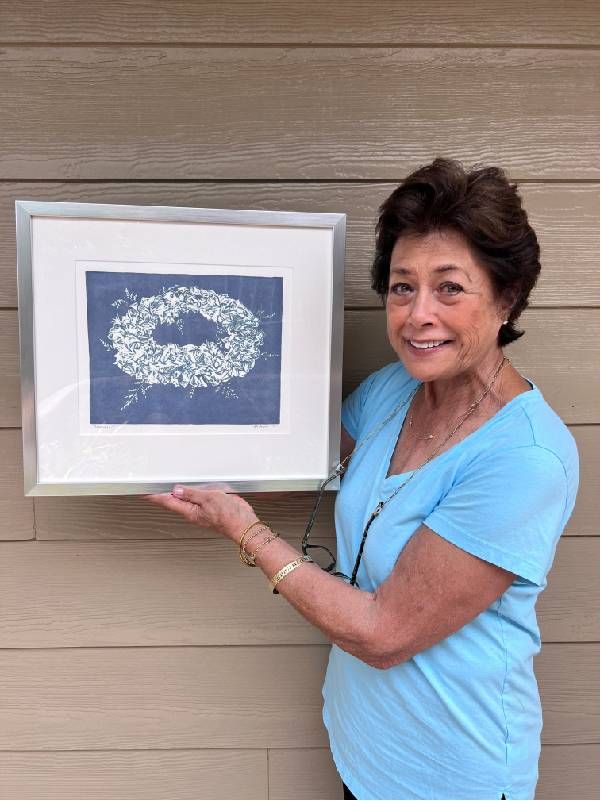 "This time, I watched my hands almost move on their own, as though they knew what to do. The teacher even commented on it," Breman said. "After a month, I picked up the torch again and fell in love with it. The metal heats up and when you use solder, it becomes liquid. Then you pull away, and the metal becomes solid. The magic of alchemy happens in front of you." 
Breman and Haynes both said their work is influenced by Maui's natural beauty and the richness of Hawaiian culture. Judy Bisgard, another Maui resident and longtime student at the Hui, agreed. "I grew up here, and I've always been interested in local plants and the history of Hawaii. I work in oil, pastels and encaustic, painting botanical themes and abstracts of old buildings. Art is what makes me tick." 
Previously, Bisgard, 80, made fiber baskets and worked in ceramics. "Right now, I'm active in printmaking — monotype, intaglio and silk screen all interest me. I want to cross over with different media, including prints with drawing, painting and encaustic," she said. For beginners, Bisgard recommends starting with drawing classes. 
"I've always taken what suits me from any class, and put it to use. The more you learn, the more you're able to do that," she said. "I like working on something I'm interested in, and art adds so much to your life." She added, "Besides, it's fun! I'm always surprised when some people are intimidated. What the heck — just go for it!" 
Patricia Corrigan
is a professional journalist, with decades of experience as a reporter and columnist at a metropolitan daily newspaper, and also a book author. She has written for Next Avenue since February 2015. Read more from Patricia at latetothehaight.blogspot.com.
Read More