As COVID-19 Causes Money Distress, New Employer Programs Offer Relief
U.S. government help is waning, making these workplace programs vital
What happens when the CARES Act pandemic money for cash-strapped Americans runs dry and the government stops caring?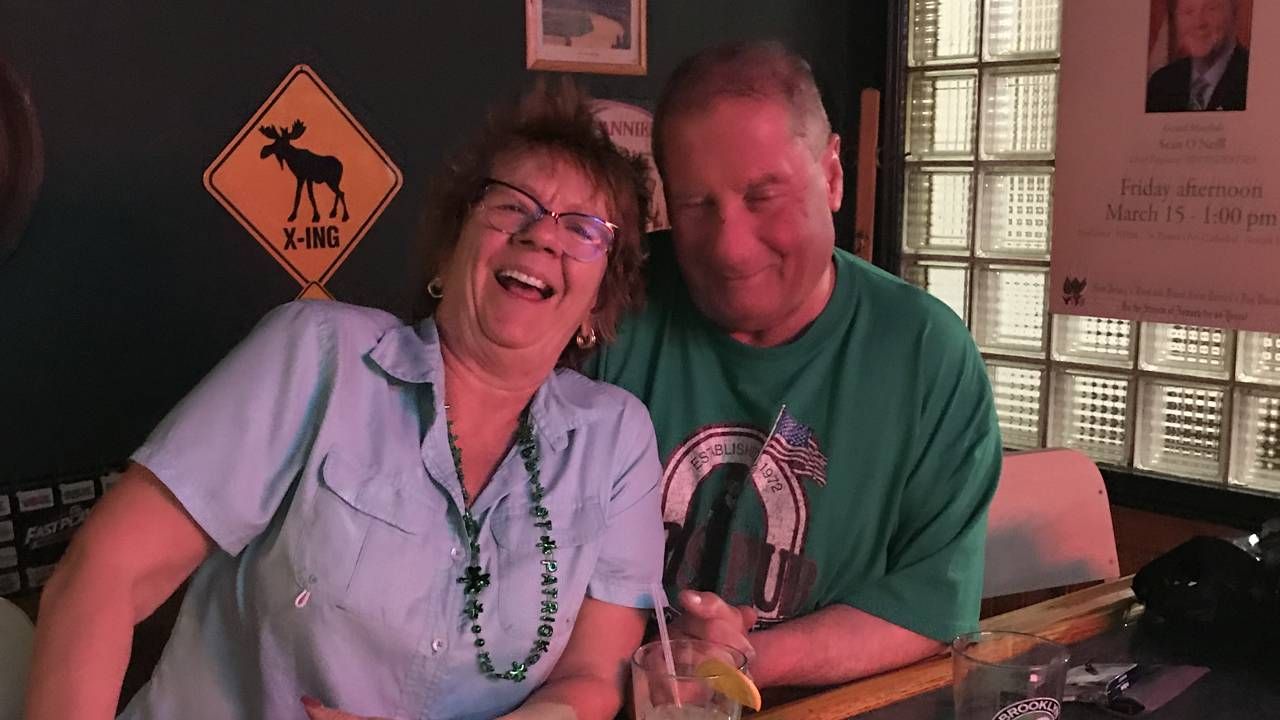 With Washington policymakers unable to come up with a second stimulus bill, the question is a reality for millions of people right now, including many in their 50s and 60s nearing retirement, low-income Americans and people of color.
Fortunately, a small but growing number of employers — large, small and medium-size — are stepping in to assist workers, with new, novel COVID-19 hardship grant programs and emergency-savings payroll plans resembling 401(k)s but for immediate needs.
A 'Very Precarious Moment'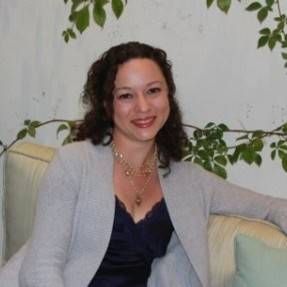 "We hadn't anticipated that people would still be doing as badly as they are or that the government wouldn't step in to provide more assistance," says Leigh Phillips, president and CEO of SaverLife, a technology nonprofit whose mission is to assist Americans who need help saving money. "We're in a very precarious moment now."
Ida Rademacher, executive director of the Aspen Institute Financial Security Program — the think tank's initiative to bolster financially fragile Americans — puts it this way: "The need was already pretty extraordinarily documented well before the pandemic and more so now."
That's undeniable.
67% of people in America are not financially healthy and "among those who are struggling financially, millions of people are experiencing extreme financial hardship."
According to The Financial Health Network's U.S. Financial Health Pulse 2020 Trends Report, 67% of people in America are not financially healthy and "among those who are struggling financially, millions of people are experiencing extreme financial hardship."
More than nine million people due stimulus checks haven't received them yet. And the number of Americans in poverty has grown by eight million since May, Columbia University researchers say.
Another 787,000 people filed new unemployment claims last week, the $600 in additional weekly COVID-19 unemployment assistance ran out in July, and some state unemployment offices are woefully behind in providing payments.
This recent BuzzFeed News headline said it all: "People Have Nothing Left — Literally $0 — Because Of The Pandemic."
Why Things Could Get Worse Soon
Things could get even worse come January. An estimated 30 to 40 million renters might be evicted after the federal COVID-19 moratorium expires once 2021 begins.
Marianne Downer, owner of The Deep Inn "dive bar" in Newark, N.J., says she and her employees are feeling the pain. Newark mayor Ras Baraka just ordered businesses like hers to close at 8 p.m. due to the pandemic.
"When COVID hit, we were done," Downer told me. "We had no income at all. We were shut down completely."
But a new one-time emergency relief fund program for financially strapped workers, from SaverLife and Prudential, helped The Deep Inn's six part-time employees, giving them grants of $500 apiece.
"It was very nice," says Downer. "I know for our employees it meant a lot. Some of them had been waiting for unemployment checks; that was a fiasco."
That SaverLife program assisted 4,500 families across the country with critical grants of $500 to $1,000; most were lower-income Americans. The nonprofit's study of 915 of those people (13% over age 55) found they were 104% more likely in May to increase their savings account balances by $100 compared to those who didn't get them.
The grants also helped recipients stay current on loan payments and reduced their food insecurity, making it easier for them to spend money on groceries, says Phillips.
"We got our payments out within three weeks," she notes. "Then the government support arrived," through The CARES Act checks.
How Employers Are Helping Workers in Need
Phillips is seeing rising interest by other employers to offer similar COVID-19 financial hardship grants. Some large companies, like Walmart, have tweaked their existing hardship funds for pandemic realities. Walmart's Associates in Critical Need Trust is providing up to $1,500 to workers seeking assistance.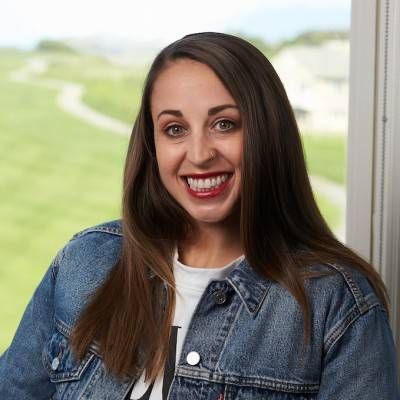 "It's really encouraging in times like this that employers are thinking about how they can support employees," says Jenny Calvert Rodriguez, executive director of Levi Strauss' Red Tab Foundation for the company's workers and retirees.
And it's vitally important. "The unfortunate reality of COVID has been the very stark illustration of what happens when people don't have a financial cushion," says Phillips. "And the reality in this country is that's most people."
The tech startup Canary is another innovator working with employers to provide employees urgent cash grants due to the pandemic. (The name is a play on the days when canaries were put into coal mines to ensure the workers were safe.)
Canary spread its wings after its CEO Rachel Schneider, co-author of "The Financial Diaries: How Americans Cope in a World of Volatility," researched the idea while an Aspen Institute entrepreneur in residence and worked with the nonprofit Commonwealth.
"The research showed that there was not just demand from workers, but a need from employers for additional support for what we at Aspen call a 'little b' benefits hardship fund," says Rademacher, who calls the cash grants "helicopter money."
Schneider and her executive team of Kimberly Gartner and Aliza Gutman wanted to find a way to get the money to workers quickly and without red tape. As Tom Cruise put it in "Top Gun," they felt the need — the need for speed.
These Days, 'Time Is of the Essence'
Says Rademacher: "For a financial shock, time is of the essence."
With Canary's Grant Circles, employees apply for Grant Circle tax-free cash through their employers and Canary's technology and staff get the money out the door. Each employer sets its own rules for who qualifies and how much recipients can receive. So far, five employers have signed on, including Levi Strauss, through its 39-year-old Red Tab Foundation for the company's workers and retirees.
"It's an easy to use and streamlined mobile optimized application for timely funds," says Gartner.
GreenPath Financial Wellness, a Detroit-based nonprofit with 490 employees, has made 30 grants of up to $1,000 each; requests for food reimbursement of $200 or less don't require documentation.
"It reduces stress and just gives you a feeling you're being cared about as an employee," says BreAnne McPhilamy, GreenPath employee experience leader. "For our employees, it meant support for things like a four-hundred-dollar car repair."
Some GreenPath employees said the grants helped them avoid late fees or asking friends or family for money or taking out additional loans.
What Levi Strauss Is Doing for Its Workers and Retirees
The Red Tab Foundation says on its site that "we believe that no Levi Strauss & Co. employee or retiree should be without a financial safety net," so it aims "to alleviate worry by providing critical aid to coworkers and colleagues who are suffering through unexpected emergencies."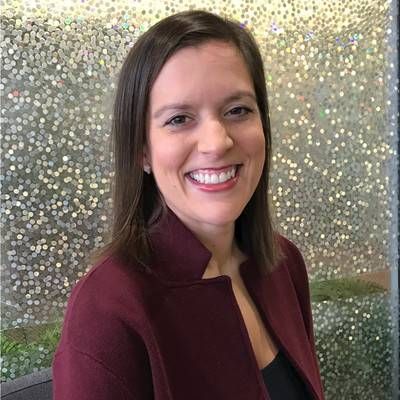 It has provided 800 COVID-19 hardship grants for basic living expenses so far, generally up to $2,000 each. Common needs: help to pay housing costs and groceries, especially in Levi Strauss' San Francisco headquarters area.
During the first few months of the pandemic, says Calvert Rodriguez, "we made roughly three times the requests we typically do." Now that Levi Strauss has reopened stores around the world and brought back many furloughed employees, the Red Tab Foundation is making 55% more grants than normal.
Due to the pandemic, the foundation is now awarding grants due to things like school-at-home expenses, streamlined its application process and lowered required documentation.
Calvert Rodriguez says asking for financial help can be difficult for employees, sometimes accompanied by feelings of shame.
"Our managers on the phone and emailing employees have to do quite a bit to make people think that it happens to all of us at one time or another," she says. "They feel like maybe they should be able to make ends meet and they can't."
Calvert Rodriguez notes that "every single case is a personal story and situation; our case managers have an incredible opportunity to take the nuances and figure out what is fair."
In a Harvard Business Review article for other employers considering offering hardship grants, Calvert Rodriguez urged them to design an application and disbursement process tailored to the demographic of their workers. For instance, she noted, older workers and retirees may prefer phone calls and the mail, while younger ones might rather text.
Nearly 100 Levi Strauss workers have also been volunteering through the Red Tab Foundation to call more than 1,000 of the company's retirees, checking in on them during the pandemic due to concerns about isolation.
The New Rainy Day Fund Workplace Programs
Another type of employer-based COVID-19 program for workers, which Rademacher calls "highly complementary" to grants: short-term emergency fund payroll programs.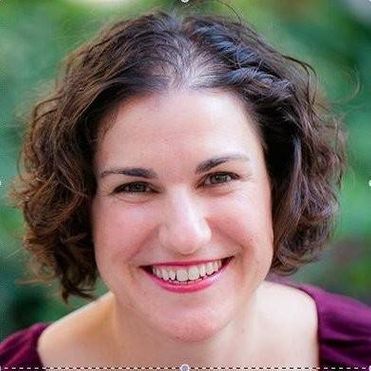 These rainy day funds, now offered by more than 20 employers, resemble 401(k)s or may even be part of 401(k)s; economists and other savings researchers sometimes call them "sidecar accounts."
The Red Tab Foundation has one, offered through SaverLife, called Red Tab Savers. Employees get a $20 signup bonus for enrolling and then deposit at least $10 a month for six months and then the foundation matches the savings dollar for dollar, up to $240. If the employee put in $40 a month, after six months, he or she could have $500 ($240 deposited plus $260 from Red Tab).
Red Tab Savers is eight years old and has seen an uptick since the pandemic started. About 1,300 of Levi Strauss' U.S. workers participate.
UPS just launched something similar for its 90,000 nonunionized U.S. workers. Its program links an emergency-savings option to the company's 401(k) plan, so employees can make after-tax payroll deductions of up to 5% of pay. Contribution withdrawals are tax-free. The company doesn't match these contributions.
SaverLife also teamed up with Intuit (maker of TurboTax, QuickBooks and the personal finance app Mint) to offer a similar emergency savings fund for workers at six Intuit call centers around the U.S.
It had a successful nine-month pilot version to boost savings rates in its Bluefield, W.Va. and Johnstown, Pa. locations this year. In Bluefield, 25% of residents live below the poverty line; 37% do in Johnstown.
Like Red Tab Savers, each employee got a dollar-for-dollar match up of to $40 a month, plus the $20 signup bonus. So far, 47% of the Bluefield employees and 20% of the Johnstown ones have enrolled (total: 3,300 households), with an average net increase in savings of $442 and $211 per family, respectively.
Other similar pilots are underway, some through the financial services giants Prudential, Blackrock and Wells Fargo. And  the federal Consumer Financial Protection Bureau has issued guidance to help employers launch them.
Rademacher is hopeful they will blossom. "We need to solve for short-term and long-term financial security," she says.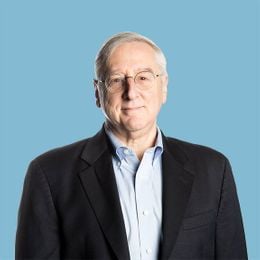 Richard Eisenberg
is the former Senior Web Editor of the Money & Security and Work & Purpose channels of Next Avenue and former Managing Editor for the site. He is the author of "How to Avoid a Mid-Life Financial Crisis" and has been a personal finance editor at Money, Yahoo, Good Housekeeping, and CBS MoneyWatch.
Read More