Avoid These Big Medicare Mistakes People Make
Two steps to take to help sidestep these big goofs
Most Americans in, or near, retirement know too little about Medicare, causing them to pay far more out-of-pocket for retirement medical care than they should and make big Medicare mistakes.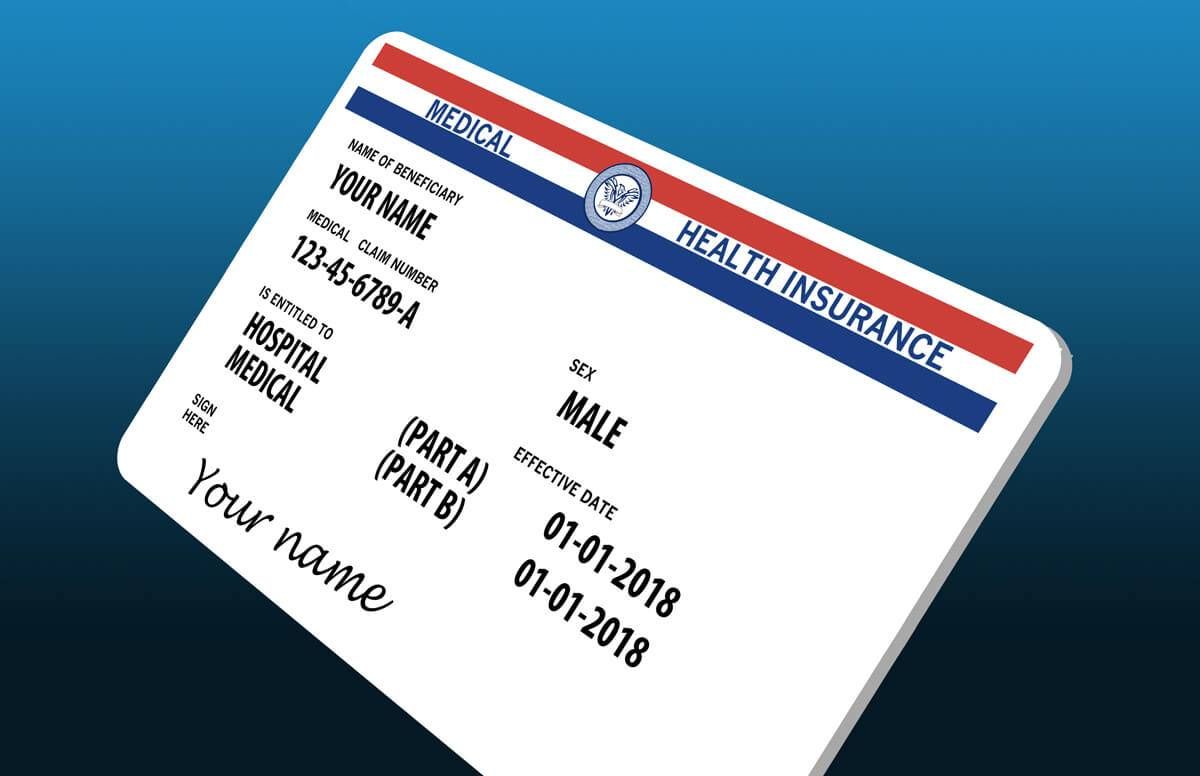 Many people believe Medicare — the federal health insurance program for people 65 and older — covers all or most retirement medical expenses. It doesn't. The average Medicare beneficiary pays $8,000 or more for medical expenses annually, or about half the medical costs he or she incurs. And at least 90 percent of Medicare beneficiaries pay more out-of-pocket for their medical care than necessary, according to Katy Votava of Goodcare.com, an independent consulting firm specializing in the economics of health care.
Fortunately, you can reduce out-of-pocket payments for retirement medical care whether you enroll in traditional Medicare (also known as Medicare Part B) or in a Medicare Advantage plan (also known as Medicare Part C), offered by private companies to cover Medicare benefits.
Traditional Medicare
Let's first look at the Traditional Medicare option.
Traditional Medicare has premiums, deductibles, co-payments and co-insurance. But dental, vision, prescription drugs and some other types of care aren't covered.
You can decide to enroll only in Medicare Part B. Then, you'll pay out of pocket for everything it doesn't cover. You'll also have a lot of uncertainty about your future health care spending.
Before deciding to sign up for only Medicare Part B, consider its two biggest gaps: prescription drugs and co-insurance (when you and your insurance plan share the cost of a medical service; for most Medicare Part B services, you pay 20 percent and Medicare pays 80 percent) .
Prescription medicine is the most significant medical expense for most beneficiaries, and the fastest rising. Over the past five years, according to a 2018 report from Sen. Claire McCaskill (D-Mo.), the prices for each of the 20 most prescribed brand-name drugs for Medicare Part D beneficiaries increased 12 percent a year, on average — about 10 times higher than inflation.
Even if you don't need prescription medicines now, you're likely to in the future. You'll be on your own for those costs if you have only Medicare Part B.
The co-insurance gap also is potentially substantial. When you need an expensive procedure, such as a hip replacement or heart surgery, you owe 20 percent of the total cost. That can be tens of thousands of dollars, or more.
Two Steps to Cover Gaps in Health Coverage in Retirement
Two steps can help you cover a large part of these two gaps as well as other gaps in traditional Medicare:
Step 1: Purchase a Medicare Supplement (or Medigap) insurance policy.
There are 10 standardized Medigap plans, identified by letters, with varying amounts of coverage. Choose the plan that meets your needs and budget.
For example, Plan F provides the broadest coverage, which means you'll have few out-of-pocket expenses with this one. Medicare Plan F will be eliminated beginning in 2020, but you'll be able to renew an existing Plan F if you enroll before 2020.
Plan G has the next broadest coverage and will continue in 2020 and after. The only difference between Plan F and Plan G is that Plan G doesn't cover the annual Part B deductible, which is $183 in 2018. Other Medigap plans cover fewer of the gaps, but they are likely to charge lower premiums.
After deciding on the Medigap plan you want, shop around. Since the plans are standardized, insurers compete on premiums and service, not coverage. Surveys have found that premiums on identical Medigap policies differ by as much a 100 percent.
Step 2: Purchase a Medicare Part D Prescription Drug policy.
Part D policies aren't standardized. In most areas of the country, you can find policies with a range of premiums, deductibles, and co-payments. But the most important feature is the covered medications, known as the formulary. Insurers decide which medicines they'll cover, so you need to compare the specific medications covered by a policy with those you are taking or think you might need in the future.
Details about Medigap and Part D policies available in your area can be found at www.medicare.gov or by calling 800-MEDICARE. You also might receive help from your local Area Agency on Aging or you can consider working with a financial professional with expertise in Medicare.
Medicare Advantage Plans
Now back to Medicare Advantage plans: Enrolling in a Medicare Advantage plan is the alternative to traditional Medicare. About a third of Medicare beneficiaries are enrolled in Medicare Advantage plans, and that's expected to grow to 40 percent in the next few years.
Most Medicare Advantage plans offer in one package all the elements of traditional Medicare, Medigap and Part D. Many also add vision and dental benefits and often other benefits. Medicare Advantage plans tend to be managed care plans in which doctors and care are more coordinated and proactive than under traditional Medicare.
Importantly, a Medicare Advantage plan has an annual limit on a beneficiary's out-of-pocket spending for covered care.
With Medicare Advantage plans, you're likely to receive broader coverage than Traditional Medicare at a lower cost. But you'll also give up some flexibility and choice.
Under Medicare Advantage plans, you generally see doctors and other health providers that are in the plan's network. Care by specialists usually isn't covered unless it is approved in advance. When you see an out-of-network provider or seek care without prior approval, you might pay extra or find the care isn't covered by the plan at all.  (Under Traditional Medicare, the plan pays the doctor of your choice if the physician participates in Medicare. You can also decide whether to see a specialist and which specialist to see. If Medicare Part B covers the treatment, Medicare pays its share.)
Prescriptions are covered under Medicare Advantage plans, but with the same caveats as for Part D plans. Before choosing a Medicare Advantage plan, review the formulary and other details to ensure that your prescriptions will be covered.
Medicare Advantage plans aren't all the same, so if you're attracted to the concept and more than one is offered in your area, compare their coverage and cost details.
Also, be aware that Medicare Advantage plans aren't available nationwide. If you move, your plan might not be available in the new area. You'll then have to find a new Medicare Advantage plan or opt for Traditional Medicare.
Whichever route you choose, keep in mind that neither Medicare option covers much long-term care. You'll need to make other plans to pay for long-term care costs.