How You Can Become a More Digital Grandparent
The 'Virtual Grandma' author gives advice on grandparenting in the age of screens
When Charlie Hillhouse was 2 1/2, his "Gaga" gave him a cooking lesson. They both wore chef hats, poured and mixed corn muffin batter, then popped baking trays into the oven. Charlie, now 4, was enthralled. Afterwards, he turned to his mother, Alison Hillhouse, vice president of youth culture and trends at MTV.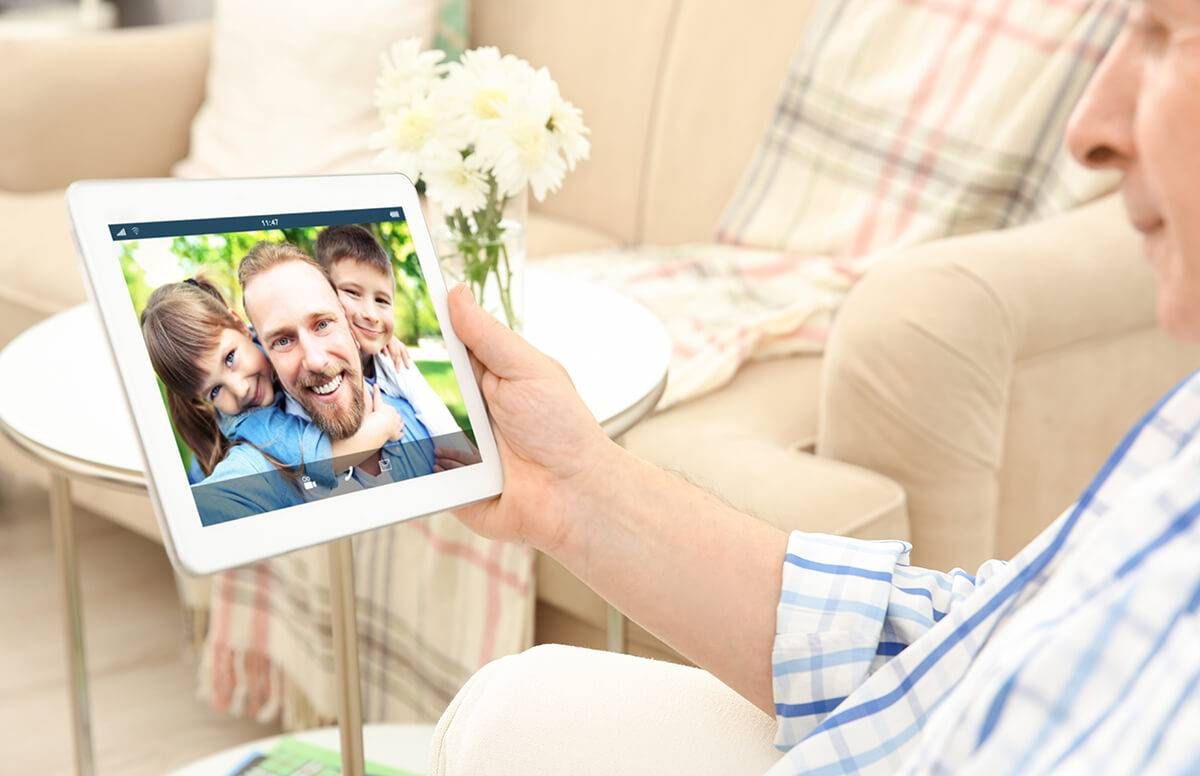 "Can I push the little red button?" Hillhouse handed him her iPhone, Charlie waved "bye-bye" to his grandmother and they ended their FaceTime cooking lesson call. Days later on the playground in Hillhouse's Brooklyn neighborhood, she told another mom about the exchange, and the activities that her mother — who lives in Missouri — invented to engage Charlie. The playground mom was intrigued. "I never would have thought of those," she told Hillhouse. It was at that moment Hillhouse knew she needed to write a book.
Hillhouse is the author of Virtual Grandma, a self-published how-to-guide released this May. It teaches the world's first generation of digital grandparents — plus other relatives and family friends — creative techniques to virtually connect with children up to age 5 using FaceTime, Skype and other apps. She has crowdsourced her ideas, or "sparks" as she calls them, from her New York parents' group as well as from moms, dads and grandparents across the United States.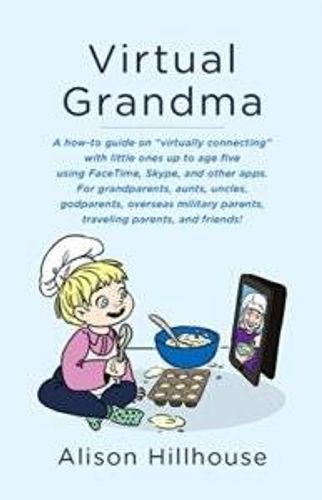 The step-by-step guide presents sparks such as narrated videos of "Preschooler Passion Points," including trash collection day, virtual music lessons and coordinated family meals where grandparents and parents cook the same food and Grandma and Grandpa join the family table via an iPhone or IPad.
Hillhouse recently discussedVirtual Grandma, and the challenges grandparents face virtually connecting with their grandkids, in this interview:
Next Avenue: From your crowdsourcing, what are some of the obstacles to connecting with grandkids virtually, and how can they be overcome? 
Alison Hillhouse: The obvious problem is continuing to engage little ones who are very easily distracted. I always say with FaceTime with a little kid, you can't fear being ignored. Sometimes they're just not going to pay attention to you and not think what you're doing is interesting and funny. You just have to try different things, mix it up and be creative and fun. Some people see the screen as a barrier. But you have to get over that hurdle. Talking to a kid over FaceTime is just like real life.
Your mother was the inspiration for your book. What were some of the other early games she played with Charlie to engage him?
When Charlie was younger, I often called my mom when I was exhausted and had no imagination left. She was upbeat and would do something creative to engage Charlie. One of his favorites was the fruit basket game. My mom and I would buy the same fruit ahead of time. Then she'd hold up her fruit, talk about it and they each ate their fruit. He was so surprised. He'd say "How does she has a 'nana' too?" To me, it felt intuitive to eat the same foods together at the same time. Kids can also pretend to feed their grandparents on the screen. Charlie still loves to do that.
You talk a lot about 'preschooler passion points.' What exactly are they and how can grandparents use them to connect with their grandkids?
It's what your little one's interested in. Maybe it's trucks, or mermaids or superheroes. Charlie loves cars and trucks, so my mom has cars and trucks at her house. When they FaceTime, she pushes them around, has them talk to each other. She'll put pieces of paper in a dump truck and dump them out. She also runs outside when the garbage truck comes to show Charlie. My brother, who lives in Washington, D.C., has gone to construction sites, filmed what was happening and narrated. We'd watch that video over and over again. It's all about finding ways to integrate that passion point into your conversations.
Is there a best time of day to virtually talk to kids?
It really depends on the kids. In general, though, breakfast and dinner are great times. Everybody is already sitting down and eating. They're a captive audience.
For someone who's not tech savvy, where's the best place to start?
It depends on the age of the child, but just walking around your house and holding your phone is super easy. So, doing a house tour and pointing out interesting things in your house or your backyard. One of the most compelling things for kids is if you have a toy you can show them. Watch YouTube for inspiration. There's this whole phenomenon called 'unboxing.' It's where people film themselves opening up a toy and playing with it. Kids love it. They can transcend the screen and experience what's happening on the other side. It feels real for them. You can get ideas from unboxing videos on how to narrate for kids when you're doing a house tour or showing them toys.
As VP of youth culture and trends at MTV, you spend your days talking to teens about their interests, trends and technology. What stands out from recent conversations?
It's fascinating to me that kids today will never have a point in their life when FaceTime feels awkward. It's almost second nature to them to communicate virtually. One of the most interesting things is that they're extremely self-aware, in a way our generation never was. They wonder what life was like before they checked their phone all day. Some even say, 'I shouldn't be so addicted to my phone. I should be out playing more.' Some will even do a brief "tech detox." But they're not giving up their phone.
What's next for you?
I'm actually thinking about getting into unboxing. I always like have something creative on the side.
Deborah Lynn Blumberg
is a Houston-based writer specializing in health and wellness and business and finance. She has written for publications including The Wall Street Journal, Barron's, MarketWatch, The Christian Science Monitor and The New York Times. Previously, she was a reporter for Dow Jones/The Wall Street Journal. (deborahlynnblumberg.com @dblumberg)
Read More