Best Ways to Prepare Now to Land a Job in 2014
This three-month plan will let you launch into action come January
Now that fall's approaching, you might be starting to make your Thanksgiving plans. This is actually also an ideal time to begin preparing to find a new job in 2014 or maybe even switch fields entirely next year.
 
Fortunately, it looks as though hiring will pick up in the coming months.
 
John Silvia, chief economist at Wells Fargo, recently told The Wall Street Journal: "Companies have done all they can to increase productivity with slimmed-down workforces. Now they will need to hire to meet increases in demand spurred by new business investments in equipment and software along with consumer purchases of homes, cars and other durable goods."
 
(MORE: How Good are 'Over 50' Job Boards?)
Here's my three-month plan (mid-September through mid-December) to help you hit the ground running come January:
 
Month One
 
Use this month to get organized and reflect on what you want in a new job. Before starting a job search, make sure you can answer these three questions:
 
1. What am I looking for? Think about the types of employers, industries and jobs you plan to target. Be sure to also take into account factors such as the job location. You may be at a point in your life where you'd prefer to work from home some or all of the time, for instance.
 
Remember, until you can clearly describe the type of position you want, nobody can help you find it or hire you to fill it.
 
2. How will a change affect me financially? Whether you're gunning for a higher salary or thinking about downshifting into a semi-retirement career, now is the time to determine what a new job would mean for your finances.
 
This is especially important if you're toying with moving into an encore career to help make the world or your community a better place. Often, encore jobs don't pay especially well. So you'll want to pencil out whether you can afford to earn less in this type of second career.
 
(MORE: How 'Opt Out' Women Can Opt Back Into Jobs)
 
3. Do I need to invest in training before starting a job search? It's possible that you're missing a key skill or certification that could significantly improve your marketability. If so, now is the time to go back to school for a class or course to rectify the situation. This way, you'll have all the right boxes checked when you begin looking for a job.
 
Even if you can't complete the training before 2014, being able to say that you've enrolled in a course could improve your standing with prospective employers.
 
Month Two
 
Use this month to update your contacts information and career marketing materials. It's also an excellent time to ramp up your networking and begin researching employers you'll want to target.
 
Your contacts are arguably the most important tool in your job search arsenal, since the No. 1 way to get hired today is through a referral. But if you're anything like me, your contact information is scattered among your personal email address book, your social networks and maybe your work files.
 
During Month Two, consolidate the key names, email addresses and phone numbers into one contact management system that you can easily assess for networking purposes.
 
If recruiters and hiring managers are interested in you after getting your resumé, the first thing they'll do is a Google search with your name. So do your own search now.
 
Then, if little or nothing shows up, improve your online presence by creating a robust LinkedIn profile (a good idea even if you show up well in a Google search) and by commenting on industry-related blogs. Otherwise you could appear inconsequential or outdated to someone looking to fill a position.
 
(MORE: How to Use LinkedIn to Promote Your Personal Brand)
 
Speaking of resumés, spend an hour or so to ensure that your 2013 accomplishments appear in yours: recent promotions, successful projects, certifications, nonprofit board appointments, etc. Also, eliminate any dated information. Lisa Johnson Mandell, author of Career Comeback, calls this "Botoxing" your resumé. If necessary, reformat your work bio to ensure it's fresh-looking.
 
As for networking, since fall is when many industry and local business groups spring back into action after taking the summer off, join one or two that could be useful for you.
 
And make yourself known to them. I'm not talking about just attending their monthly dinner meetings. In order to make meaningful connections, volunteer to work on a group's committee or help out with an event.
 
To stay on top of news about places where you'd like to land a job, activate Google alerts for them. This will help you learn about openings in the "hidden" job market, because you'll know when an employer is expanding.
 
Create alerts that will send you emails not just about particular companies and nonprofits, but also their key executives. It's also useful to get Google alerts for the industry you want to work in, so you'll keep up with the latest trends.
 
Month Three
 
Many people think the last month of the year is a lost month for job hunters, but I believe December is an excellent time to plant some seeds for your search. And the data bears me out. According to a CNNMoney article, 69 percent of recruiters surveyed by the online executive career network ExecuNet last year said they place as many or more candidates in December as in any other month.
 
Use the holiday season to schedule "catch-up" coffees and lunches. Since business generally slows down then, December can be the perfect month to get together with people who might know of leads. Just don't ask for any big favors until the holidays are over.
 
Sending out holiday cards is also a nice way to reconnect with old friends and former colleagues. Don't mention your job search in them, but do include your email address and telephone number to make it easy for people to circle back with you after the holidays.
 
Finally, buy a 2014 calendar or begin using the electronic version on your phone, tablet or computer for the year ahead.
 
I'm a great believer in the saying "Write it down, make it happen." Scribbling in or inputting your planned job-search activities for January and February will make your commitment real and increase the likelihood that you'll stay on task during the new year.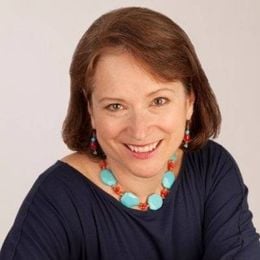 Nancy Collamer
, M.S., is a semi-retirement coach, speaker and author of Second-Act Careers: 50+ Ways to Profit From Your Passions During Semi-Retirement. You can now download her free workbook called 25 Ways to Help You Identify Your Ideal Second Act on her website at MyLifestyleCareer.com (and you'll also receive her free bi-monthly newsletter).
Read More