A Bicontinental Life of Giving Back in Retirement
Marilyn Traugott shuttles between California and Africa to make a difference
When Marilyn Traugott took an early retirement in 2007 from her job as manager of Mercy Hospice, she left behind her comfortable lifestyle in Redding, Calif. to travel 10,000 miles and spend part of the year living with some of the poorest people in South Africa, where she has become a mentor, mom and friend.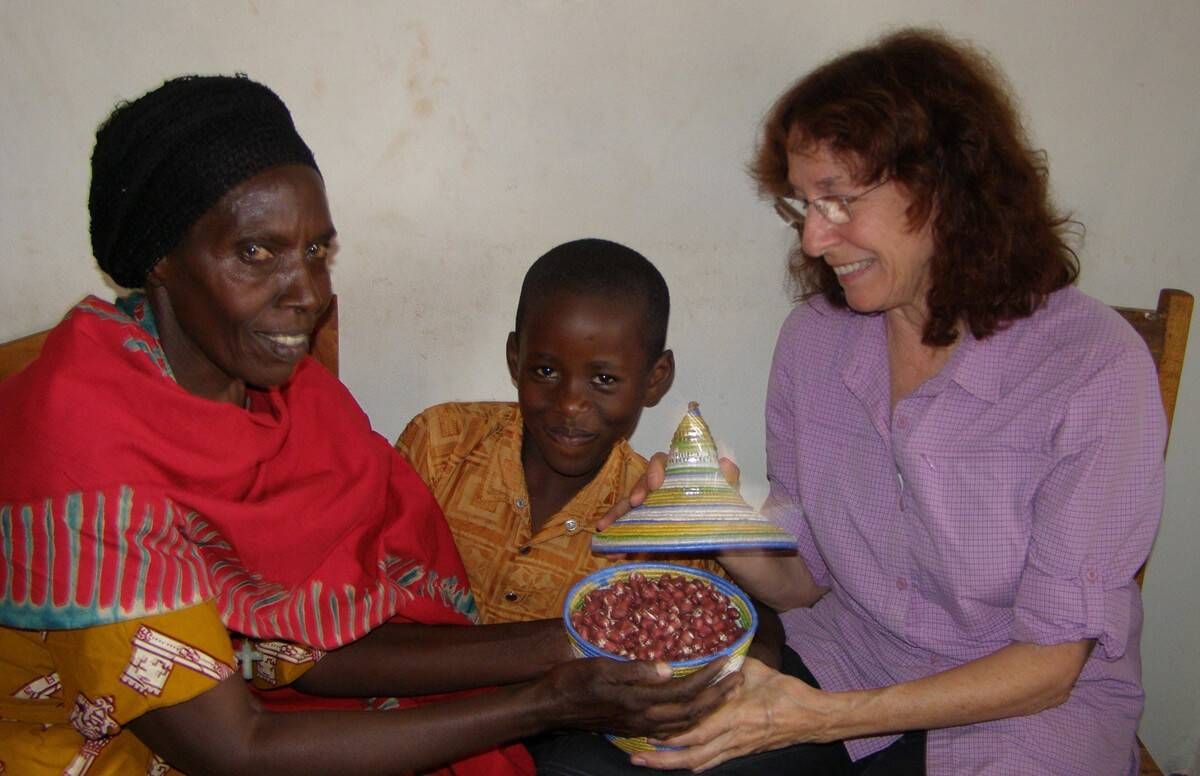 "I took a great leap of faith when I retired at 58, and five days later, I was on a plane to South Africa," says Traugott.
For Traugott, it wasn't enough to simply write a check to the Red Cross and hope to make a difference. Instead, she shows up onsite to reverse the pervasive hopelessness and break the cycle of poverty.
Starting Out in a South African Hospice Facility
Initially, Traugott lived and worked in an at an in-patient hospice facility in Johannesburg for her three-month stints. ""I washed everything by hand, but I knew I had a house to go back to in the U.S.," she recalls. "I know that I truly gained more than I sacrificed."
When Traugott's passion to see the world and experience other cultures collided with her desire to heal, she never imagined it would lead her to impoverished South Africa, and that she would absolutely love her new role in life.
In many ways, Traugott is part of a generation of women "who had amazing fulfilling careers," explains LuAnn Cahn, Emmy Award-winning broadcast journalist, motivational speaker and author, "and then they get to the age when they've done it all and they yearn for something that fills their soul."
Changing the World by Accident
After 28 years in a very rewarding career, Traugott was ready for a change. She volunteered to work as a consultant at her program's partner hospice in Johannesburg. Although she hadn't set out to change the world, unknowingly she did.
It pained Traugott that someone like Lucky — a smart, compassionate, spiritual patient in his late twenties soon to be discharged — could become a homeless orphan with no job prospects.
"When I told him I could imagine him as a pastor, his eyes lit up, honored by such a thought," Traugott says. But the light quickly faded. Then, she found a pastor certification program and offered to pay Lucky the $400 fee for the first year. He gladly agreed to sign up.
The last night of the program, Lucky announced to friends: "By now you know why I'm so overwhelmed, thanks to my new mother!" Traugott says, adding that she was touched by his sentiment.
Africa 'Hooked My Heart'
That, Traugott adds, was the first time "Africa hooked my heart."
Traugott has turned her volunteering into One Future at a Time, a nonprofit established in 2013 with her own money and generous donations. The group  works with impoverished communities in South Africa, Rwanda and Uganda to create opportunities for education, health care and personal empowerment by providing scholarships, medical and dental care and community development.
While Traugott's story is inspiring and may seem impossible to duplicate, her reinvention in retirement is something that many people can do.
Getting Out of Your Comfort Zone
Staying in your comfort zone diminishes who you are, says Gustavo Razzetti, a speaker and consultant on change leadership and CEO of Liberationist. "Growth and learning happen outside of that zone, so stretching beyond it is pushing yourself to dramatically increase your performance in every aspect of your life," says Razzetti. "It's building a habit of stretching little by little."
But sometimes businesses don't encourage personal growth, dispiriting people who yearn to stretch beyond their comfort zone. Razzetti says that, according to The Energy Project's research, "in the corporate world, sometimes companies push people to behave in a certain way that creates a lot of frustration and hinders who they are." When work becomes purely transactional, Razzetti believes, people often look to find a new path to meaningful volunteer work or other employment.
Traugott's transformative journey is not just about making a second home in South Africa or merely restoring hope to the hopeless. It's about being open to new possibilities, following your heart, transforming lives, making time for what you love to do and realizing that it's never too late to take a leap of faith.
Lynda Dell
is a writer specializing in senior living, nonprofits, health and wellness and arts and culture. She has written for BOLD Favor magazine, MetroKids magazine,  the Philadelphia Jewish Exponent and elsewhere.
Read More