Can a Senior Living Community Make a Marriage Better?
Three couples tell how a move benefited their relationships
(This article was originally published in  A Place for Mom.)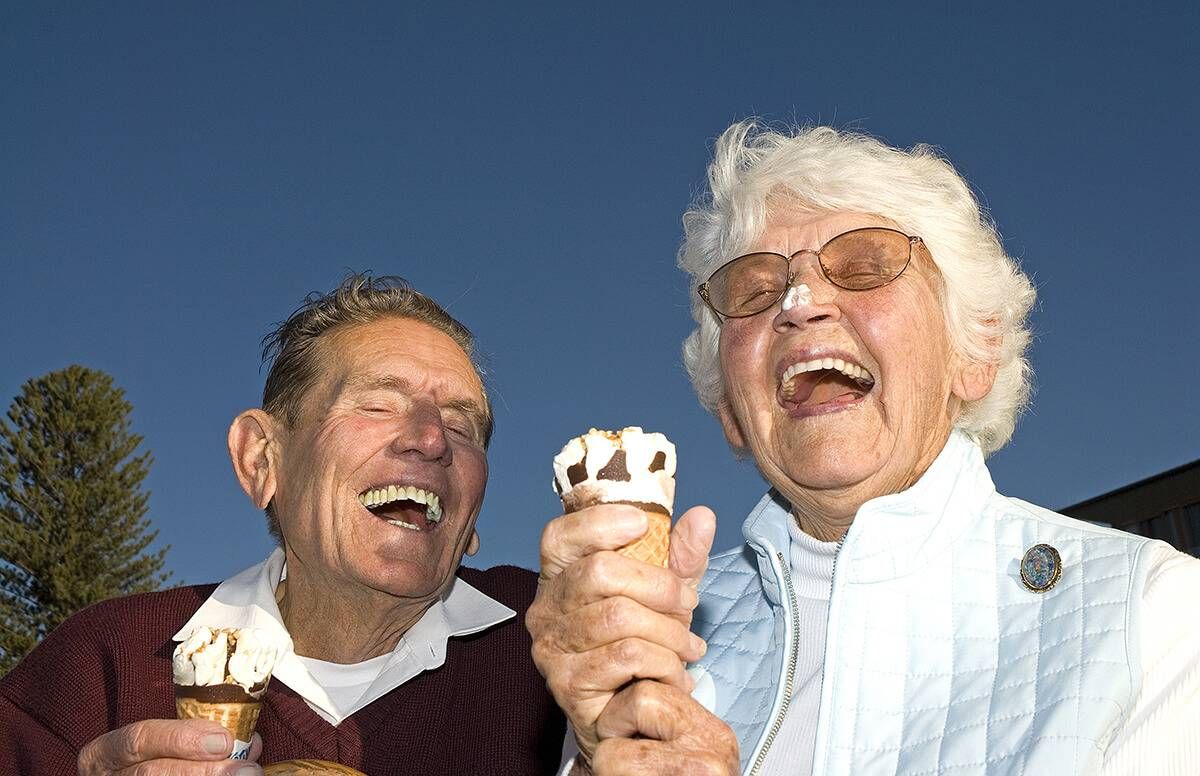 Harold and Lois Greene still get around pretty well, considering he's 92 years old and she's 86. Lois's hands shake a bit from Parkinson's disease and Harold sometimes needs a cane to walk. The couple stays active, though, thanks to moving into a senior living community in Arizona about eight months ago.
Even at their advanced ages, the Greenes are practically newlyweds, married for only three years after meeting online after their previous spouses died. The two had a lot in common. Lois had a motorhome and they both liked to camp. They shared religious beliefs, and loved to dance. "We liked each other's company, so we wanted to get married," said Harold.
Despite their newfound love, the couple's advanced ages sometimes slow them down. Once, Harold got bronchitis. Another time, Lois went to the hospital with stomach issues and dehydration. "I had to have help come in and do almost everything for a while, prepare meals, make beds, the whole thing," said Harold. "If she gets sick, I'm under quite a bit of pressure and not always working up to par."
Looking Into Senior Living Communities
So the Greenes looked into senior living communities. "We wanted to be able to choose where we live under conditions we chose ourselves and not have that decision made for us if we got in bad shape later," said Harold.
The couple chose an independent living apartment in Merrill Gardens at Anthem near Phoenix and moved in last year. If they need assisted living later, the couple can get help with personal care in their apartment without having to move, a factor that played into their decision.
The Greenes also feel safer because the senior living community has medical staff available on a 24/7 basis, which eases the stress of a spouse having to make decisions in a medical emergency. "You just pull a string, and they come up and help," said Harold.
For now, the couple simply enjoys the amenities of their senior living community such as food variety, exercise programs and outings to museums and car shows. "We both enjoy those things and didn't do them much before because it was just too difficult to push ourselves to get out," said Harold.
Caregiving Can Strain a Marriage
Many couples put off moving to senior living until they actually need assistance, said Jennifer FitzPatrick, author of Cruising Through Caregiving: Reducing The Stress of Caring For Your Loved One. Waiting until that point can create problems, even in a healthy marriage, since caregiving for a spouse can strain the relationship. Also, marital roles can shift dramatically.
"If the spouses were confidantes who enjoyed emotional intimacy, one of them getting Alzheimer's disease would eventually rob them of the ability to connect through meaningful conversation," said FitzPatrick. "Or, if a couple has a history of a strong sexual connection, when one becomes physically disabled and less interested in sex, this can lead to frustration by the caregiver spouse."
For couples who need assisted living, once they make the move, both people in the marriage are often surprised to get some independence back, said FitzPatrick. "Staff are there to help out in the bathroom or with getting dressed, so that person doesn't have to rely on their spouse for every little thing," she said. "This takes a lot of pressure off the marriage."
Rediscovering Each Other
Tom and Kitty Stout, who've been married for 67 years, enjoy their relationship more after moving to a senior living community. The Stouts sold their home and moved into an independent living apartment at Allegro in Stuart, Fla., a couple of years ago.
"We're rediscovering each other now that we have more time to spend together," said Tom. "Now we ask each other, 'What do you want to do today?' instead of 'What do we have to do today?'" The Stouts, both 88, have always gotten along but say things are better now that they don't have to worry about fixing a broken air conditioner or getting estimates on a roof replacement.
The couple's main reason for moving was safety. "We're getting older, and there are people out there trying to take advantage of older people," said Tom, who has diabetes and high blood pressure. If he and Kitty need assisted living services later, that's available at Allegro, which the couple finds reassuring.
The Stouts wanted to choose a senior living community while still in good health. "It made us feel like we still had some ownership over our lives as we got older," said Tom. "We're safe here, we're cared for, and our children aren't worried about us. As long as our health lasts, these are the happy years for us."
Time to Date Again
Ray and Shirley Mueller found more time to enjoy each other's company after moving from a 55+ community to Merrill Gardens at Kirkland in Kirkland, Wash., just over a year ago. Ray and Shirley, 80 and 81, respectively, will celebrate their 60th wedding anniversary soon.
"We have more time to go out and do fun things," said Shirley. "We're within a block of the marina, and there are lots of date night places." The couple also likes to walk to Ben & Jerry's for an ice cream cone or to the nearby Starbucks in the afternoon.
The Muellers, both in good health, moved to an independent living apartment but like the fact that assisted living is available if they need it later. Even now, if one either has a cold or other ailment, all they have to do is pull a cord, and a caregiver in the building responds.
"That just allows me to be a better wife," said Shirley. "If I'm not feeling well, food still comes. I don't have to get up and figure out what to make to eat."
In recent years, the couple watched friends get "run into the ground" taking care of a sick spouse alone. "If Ray gets in worse condition, I still want to be involved in caregiving," said Shirley. "Here, I can get taken care of too, so I can be there for him and not get run down."
Not having to worry about home repairs and meal preparation also makes life simpler, the Muellers said.
"It gives us more time together to watch TV or do a puzzle in the kitchen. We never had time to do that before," said Ray. "We always had a good marriage but this gives us more time together to use these last years while we still can."
Deb Hipp
is a Kansas City, Mo.-based freelance writer who covers elder and caregiving issues, personal finance and popular culture. Her work can be found at www.debhipp.com.
Read More