Can We Get Some Volunteers, Please?
Nonprofits could attract boomer help by offering meaningful opportunities
Boomers, hang your heads in shame.
The government's annual Volunteering in the United States report came out recently and I'm disappointed to report that both the number and percentage of Americans age 45 to 64 who volunteered in the 12 months ending September 2013 fell from the previous year. (I know, boomers are actually age 49 to 67, but the Bureau of Labor Statistics doesn't break down the numbers this way.)
The latest figures show that 22.4 million age 45 to 64 volunteered last year, down from 23.4 million in 2012.
The percentage who volunteered dropped to 28.2 percent, from 29.3 percent, for those age 45 to 54 and to 26.0 percent, from 27.6 percent, for Americans 55 to 64.
Those declines roughly matched the overall dip in the U.S. volunteer rate of 1.1 percent.
(MORE: How Generous Are Baby Boomers?)
Why Boomer Volunteering Is Down
What's the problem? Even putting the year-to-year figures aside, why is it that fewer than a third of my fellow boomers — who often think of themselves as the original giving-back generation — volunteer?
There's no simple explanation, of course. We're busy. We need to focus on hanging onto our jobs. We have obligations to our kids and parents. All true.
But I think a key reason is that many boomers haven't found ways they can volunteer the way they want to, by putting their talents and skills to use, rather than by stuffing envelopes, answering phones and donating food.
Here's some evidence backing up my contention that boomers like providing meaningful assistance when they volunteer: According to the Volunteering in the United States survey, "tutor or teach" is the tied for the second most popular form of volunteering for Americans 45 to 54 after "collecting, preparing, distributing or serving food." (It was tied for second place with "fundraise or sell items to raise money.") For those 55 to 64, "provide professional or management assistance, including serving on a board or committee" was the third most popular answer, after the food and fundraising categories.
Revving Up 'Skills-Based' Volunteering
Fortunately, nonprofits and government agencies are starting to get it.
They're increasingly targeting boomers with what's known as "skills-based volunteering" opportunities whose jobs are valued at $40 to $500 an hour, far more than traditional volunteering's $18 to $20 an hour, according to a blog post by Emily Ferstie of United Way for Southeastern Michigan.
In Florida, the city of Hollywood has ramped up what it calls the Boomers Experience and Skills Team, or B.E.S.T.
"It seemed to us that we needed to create something fulfilling and rewarding that would build on the skills and unique talents of boomers," said Raelin Storey, the spokeswoman for Hollywood, which is midway between Miami and Fort Lauderdale. "They want to know that they're making a difference."
B.E.S.T. lets boomers use their job training and life skills to "help the area's unemployed and underemployed residents achieve career success," Storey said.
Its goal was to get 50 boomer volunteers to train 500 unemployed and underemployed people and also to help run a job fair. The April 2014 job fair was a huge success, attracting more than 550 job seekers and 25 employers.
A Successful 'Calling All Boomers' Meeting
The B.E.S.T. idea has resonated with local midlifers. "At our first 'calling all boomers' meeting, 60 people came and some were from the larger Broward County area, not just Hollywood," Storey said. "We were really pleased."
(MORE: How They Spend Their Summer Vacation: Volunteering)
Similarly, Lutheran Social Services, which manages the U.S. government's Senior Corps Program through much of Minnesota, has a pilot project known as Minnesota Boomer Corps. Its goal is to enroll "new, busy boomer volunteers who can commit 10 hours per week" to tutor at-risk children and assist the frail elderly in their own homes.
What Boomers Offer as Volunteers
Wendy Spencer, chief executive of the Corporation for National and Community Service (the federal agency in charge of the U.S. government's AmeriCorps and Senior Corps programs) thinks boomers are well-suited for skills-based volunteering.
"The thing I love about boomer volunteers is that they offer seasoned experience and lifelong lessons they've learned," Spencer said. "Young people have great skills in technology and social media, but they don't have the lessons to share that boomers and seniors do."
Spencer believes nonprofits are increasingly tapping into that strength. "They're starting to tell their story and doing a better job of recruiting" older volunteers, she said. "And this age group is responding to those cries for help."
The Volunteer-in-Chief Has Started Volunteering
Spencer, 52, is one of those who stepped up; she has been volunteering for Reading Partners, tutoring an elementary school girl in Washington, D.C.
"My children are out of college and on their own, so I have a sense of relief that my job is done and I can now focus on my interests, such as volunteerism," Spencer said. "Although I volunteered in the past, there's a different pep in my step now that I don't have all the obligations."
Tips on Finding a Place to Volunteer
Not sure how or where you can offer your skills as a volunteer?
I asked Marci Alboher, vice president of Encore.org (a nonprofit that promotes second acts for the greater good) and author of The Encore Career Handbook for her advice:
"By midlife, you probably have some sense of what issues matter to you," she told me. "So think about what skills you want to use and look around. Which are the organizations you admire in your own backyard that you think could use some help?"
If you're concerned about the homeless, for example, Alboher suggests you find out who's running shelters locally. If you'd like to put your professional skills to use, try pro bono consulting or join a nonprofit's board.
(MORE: The 7 Top Websites for Volunteer Jobs)
A few places online where you can find nonprofit opportunities are Next Avenue's volunteer-matching tool, the Idealist Volunteer Resource Center, Serve.gov, Encore.org, Points of Light, HandsOn Network, AmeriCorps and Senior Corps.
What Volunteering Can Do for You
There are two potential bonuses to volunteering:
1. It can sometimes lead to a paying job, either at the nonprofit or elsewhere. That's because you'll likely acquire new skills, make new contacts and demonstrate your value to the group you're assisting. "Volunteering is the ultimate try-before-you-buy experience for both the individual volunteering and the organization," Alboher says.
2. It can be good for your health. Studies have shown that volunteering (especially among boomers and older people) can increase your energy, decrease depression, lessen isolation and lower your mortality rate. "I can literally say that you'll live longer if you volunteer," Spencer said.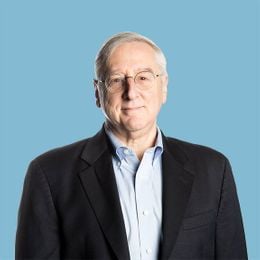 Richard Eisenberg
is the former Senior Web Editor of the Money & Security and Work & Purpose channels of Next Avenue and former Managing Editor for the site. He is the author of "How to Avoid a Mid-Life Financial Crisis" and has been a personal finance editor at Money, Yahoo, Good Housekeeping, and CBS MoneyWatch.
Read More