Capturing Memories: A Photographer's Images of His Aging Parents
Timothy White is chronicling his mother and father in their final chapter of life
1 of 15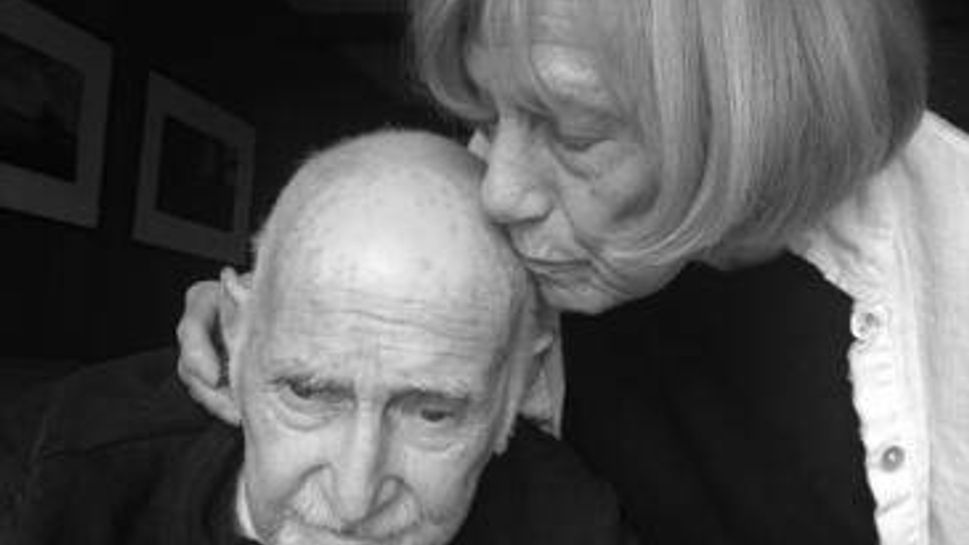 © Timothy White Photography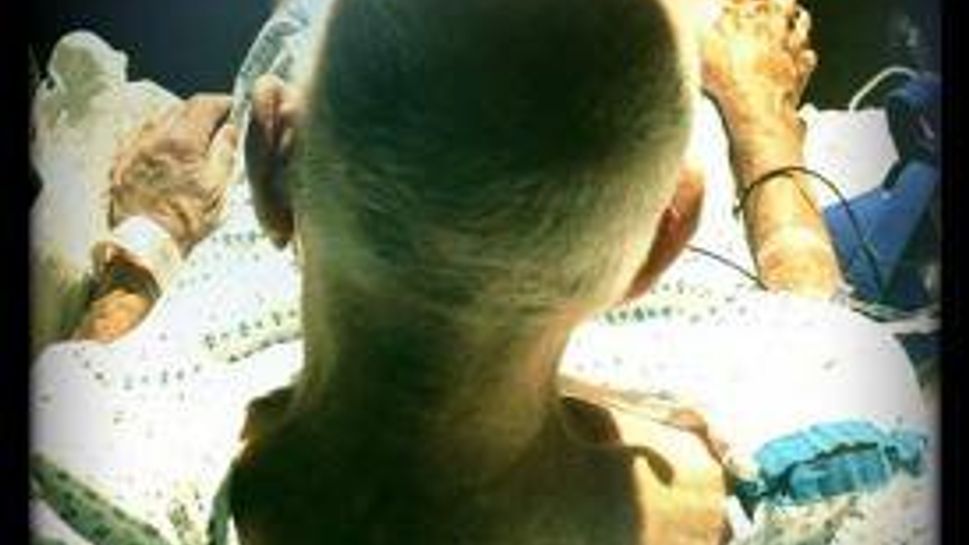 © Timothy White Photography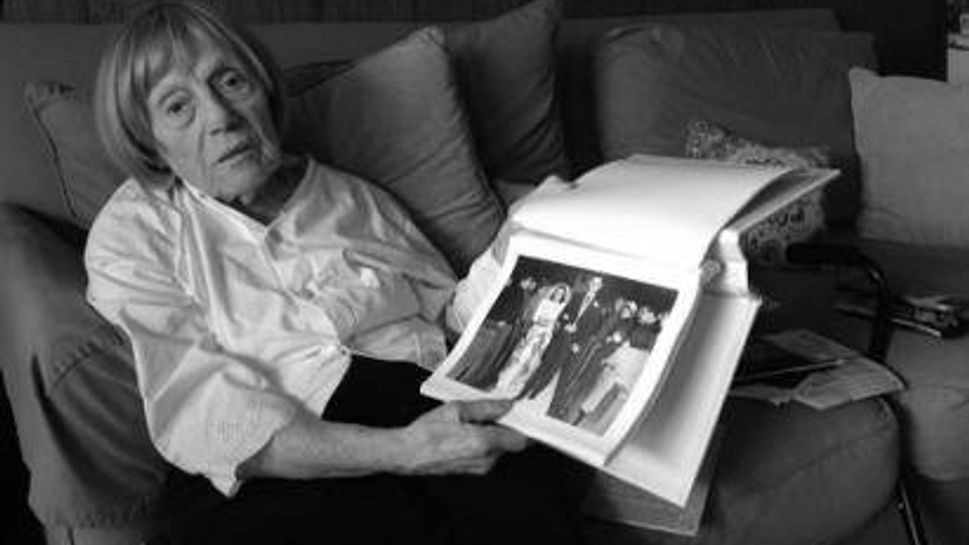 © Timothy White Photography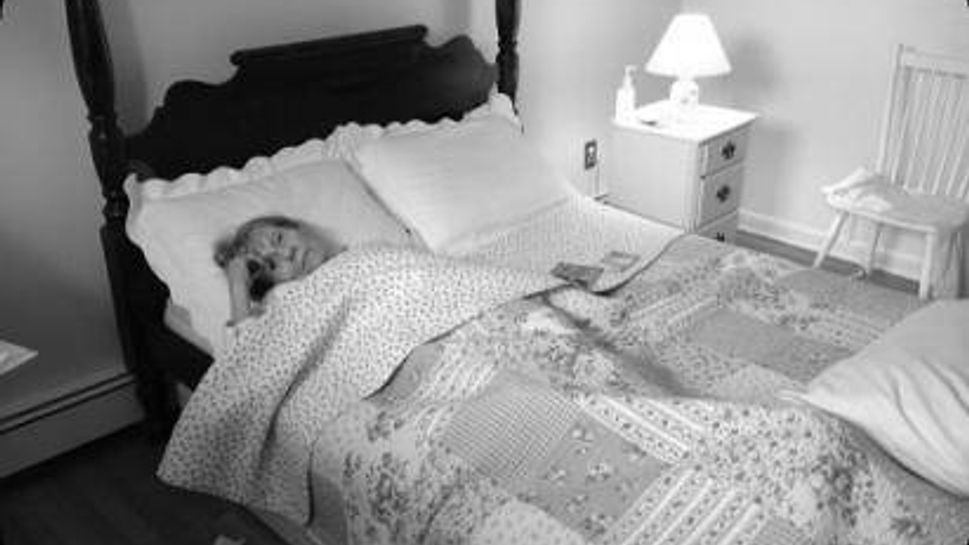 © Timothy White Photography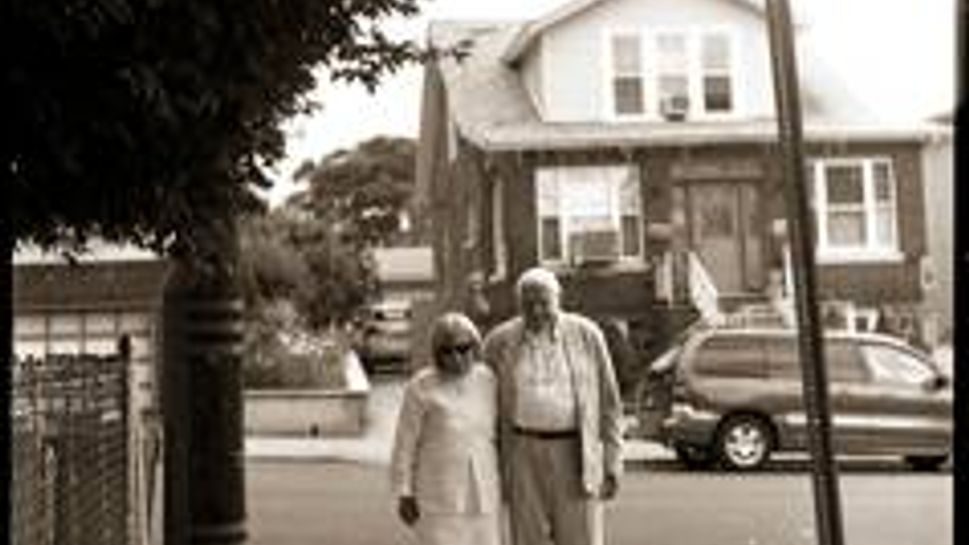 © Timothy White Photography
Mary, 93, and Joseph White, 94, the parents of celebrity photographer Timothy White, on a street near their home in Fort Lee, N.J. For the past seven years, while maintaining an international career, White has focused on chronicling his parents' daily life in photos, which will be the subject of a forthcoming book. This slideshow is from that collection.
 
© Timothy White Photography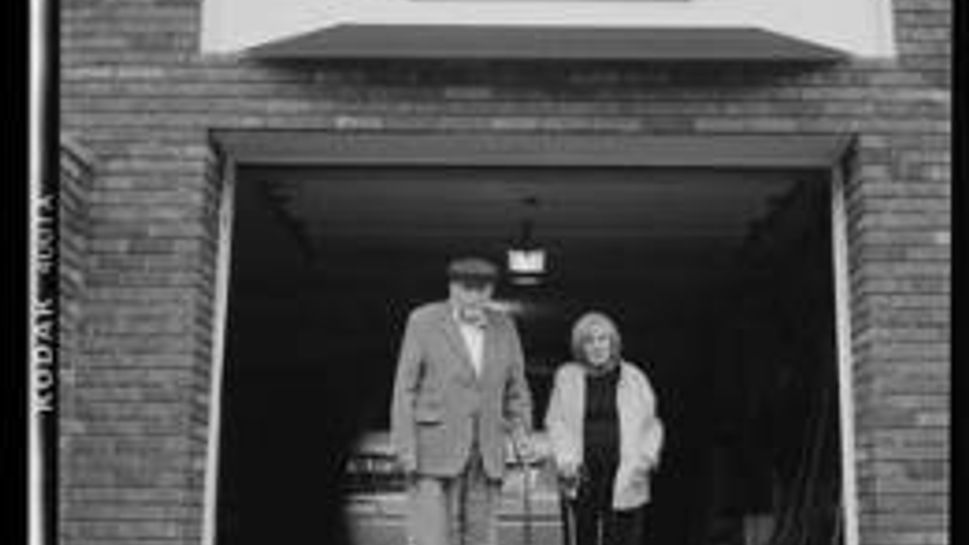 © Timothy White Photography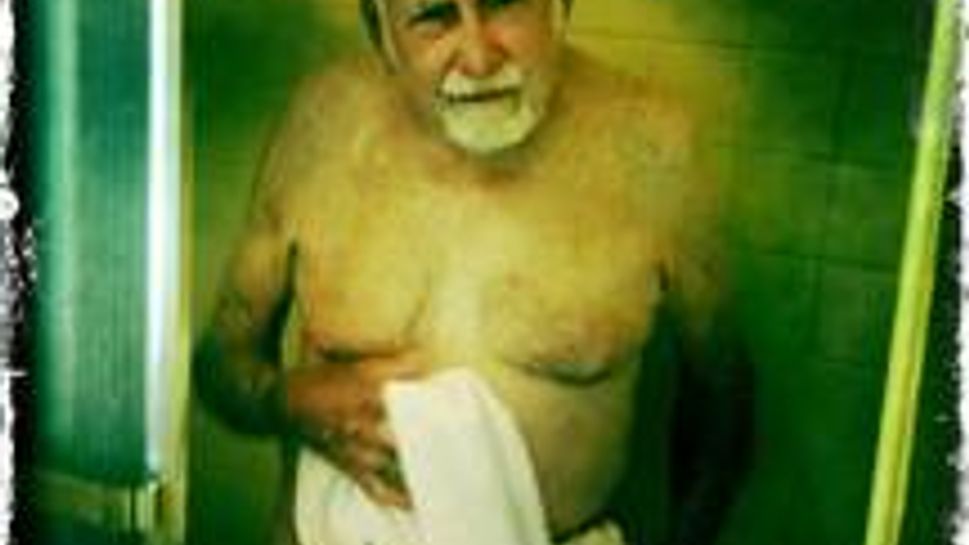 © Timothy White Photography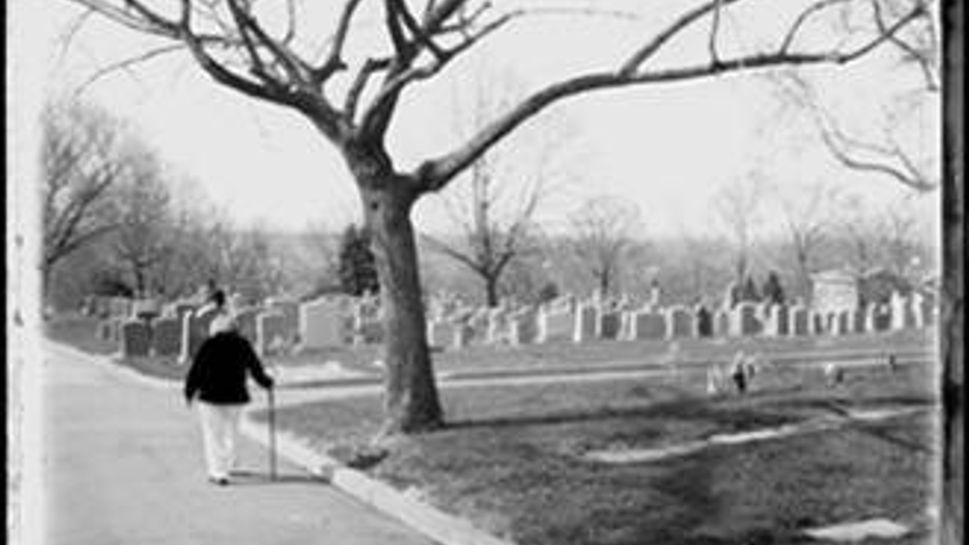 © Timothy White Photography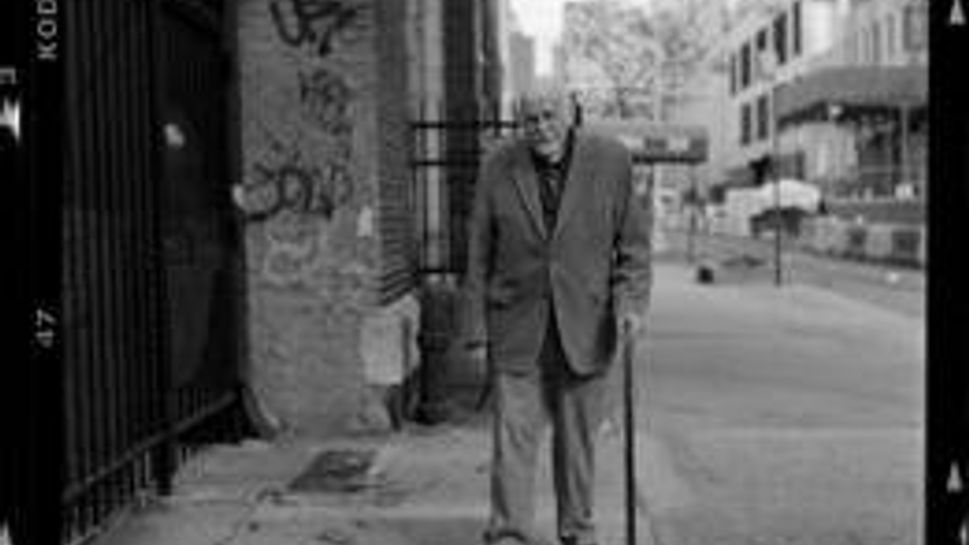 © Timothy White Photography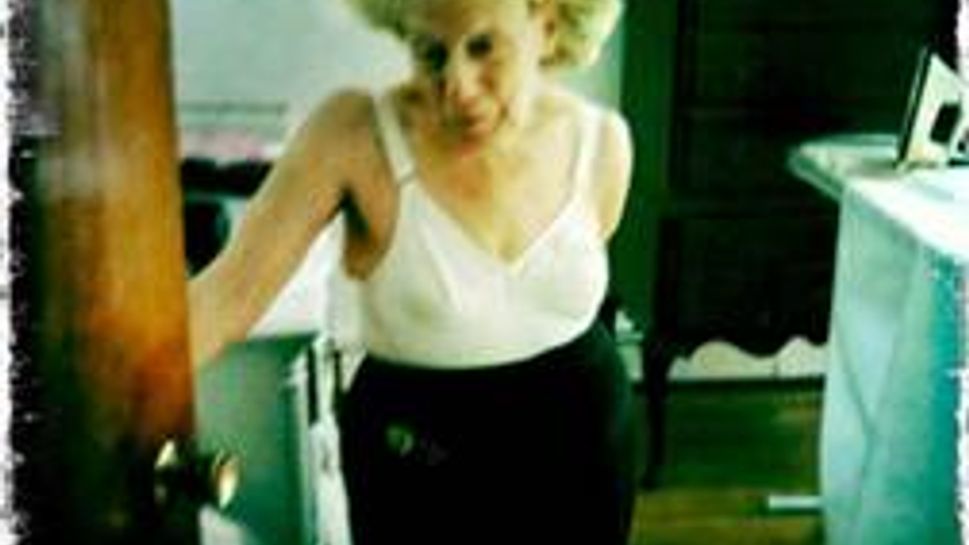 © Timothy White Photography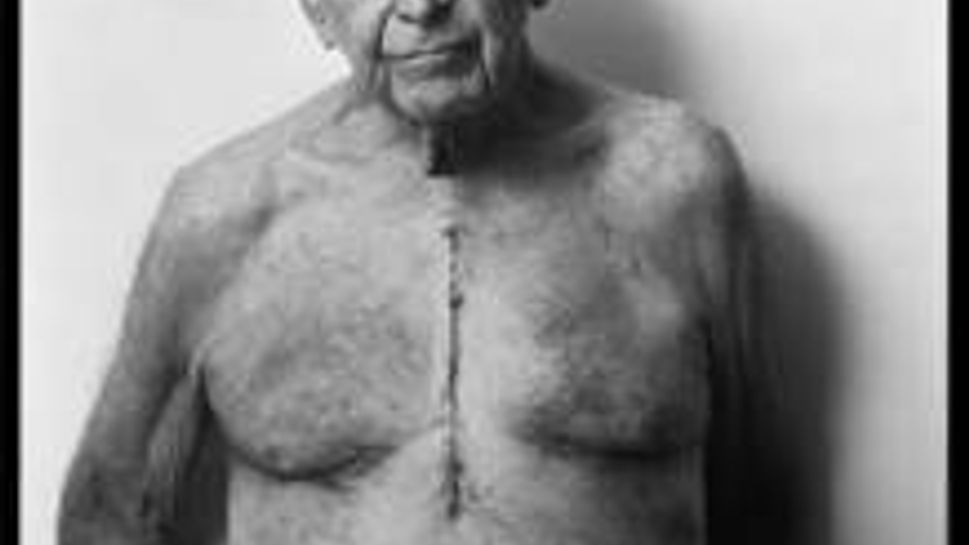 © Timothy White Photography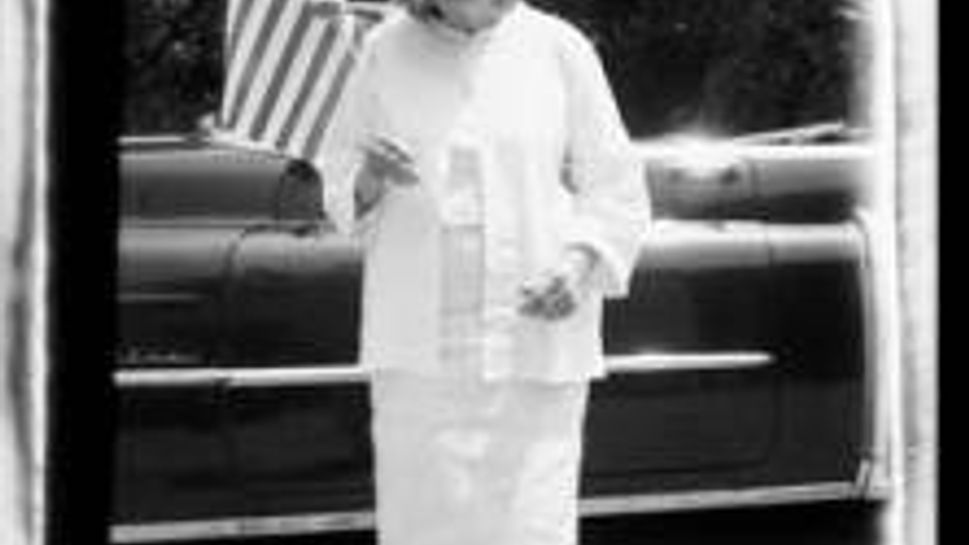 © Timothy White Photography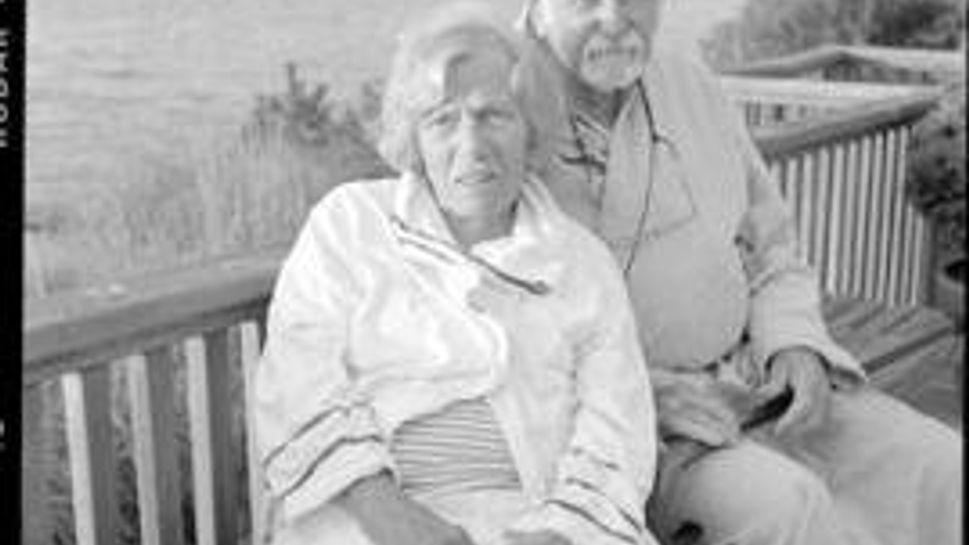 © Timothy White Photography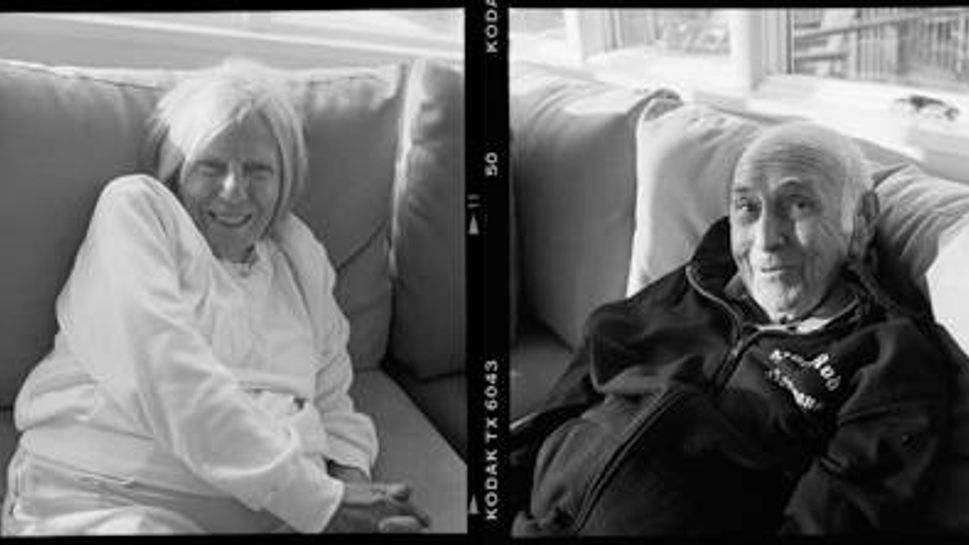 © Timothy White Photography
"Timothy White" and "celebrity portrait photographer" are synonymous. For three decades, White, 57, has been one of the pre-eminent chroniclers of Hollywood and the music industry. He has shot virtually every contemporary star (the short list includes Brad Pitt, Julia Roberts, George Clooney, Harrison Ford, Eric Clapton, Bruce Springsteen, Ray Charles) for movie posters and iconic magazine and record covers.
But his most passionate photographic work focuses on two people you've never heard of: Mary and Joseph White, his 93- and 94-year-old parents. They're both still alive, and even though White is often jetting around the globe for A-list shoots, he says his most important and grounding assignment is coming home and photographing his parents, which has become something of an obsession for him.
 
Culling from thousands of images of them, White has begun the labor of love that will be his sixth book, as yet unwritten and untitled. He shared with Next Avenue these photographs, taken over the past several years in or near the family home in Fort Lee, N.J. The collection is powerful and evocative, and while some may seem a little raw or even morose, they all clearly convey White's boundless love for his parents.
Why are you taking these photographs of your parents?
 
I've always photographed my parents, but now that they've gotten so old, it feels like a chapter of my life is about to close, and I want to be sure to read it fully. Photographing my parents in their everyday lives is about them, my relationship with them, my self, aging, and caring about them in a different way. It's important to me to document this. It feels like something I was destined to do.
 
What kind of cameras are you shooting with?
 
I use everything from an 8-x-10 view camera on film, with a cloth over my head, to my iPhone to everything in between. It's never about the camera, though; it's about your point of view. I shot a lot over the past five to seven years, and that's looking a little "dark" to me, but also beautiful. I don't want this book to only show that. There's a lot of joy, too.
 
What is it about photography that fascinates you?
 
Photography captures only a fraction of a second, but it freezes time and it lasts forever. Many, many years ago I realized I wanted, and needed for my own sense of history, to create a record of time. I have files of snapshots, organized by the year, dating back to the mid-'70s.
 
My earliest interest in photography came from our family photos. We had shoeboxes full of old black-and-white snapshots, and I used to look at them a lot. My fascination wasn't just who was in them; it was more about the aesthetic and how cool the objects themselves were. I think my strong interest in that era came from those photographs: my love of cars and the element of design and composition of that period. When my parents go, the only thing I want are those family snapshots.
(MORE: Save Money and Use Your Photos as Art)
 
What was life like growing up?
 
Mom was a housewife. Dad was a civilian accountant for the Coast Guard on Governors Island, and for 30 years he commuted from our home in New Jersey. Our family was very close. I have two sisters, five and seven years older. They both live in New Jersey and have three kids. One's a teacher, the other works at a museum. Only one knows about this project.
 
My father's parents died when he was a teenager, and his only sister died as an infant, so he had no relatives of his own when he met Mother, who came from a large, close-knit Italian family. They took my father in, and he embraced that. My grandmother's house was classic 1950s Italian: a lot of relatives hanging around, eating and playing pinochle — it was like a Scorsese film.
 
But as I got older, I became very independent. I got a little spoiled by the freedom and was a cocky teenager. My mother and I were combative, but I had a very special father-son relationship. I went out West to study landscape architecture at the University of Arizona, in Tucson. I liked the warmth and the wide open spaces — and it was far from Fort Lee — but it was culturally void, so after a year, I transferred to the Rhode Island School of Design. 
 
For the first time in my life, I was surrounded by people who did what they wanted to, not what their parents wanted them to do. Two of the most important things I learned there were to be a decisive editor, and that snapshot art — and photography itself — was truly a fine art aesthetic. That validated and corroborated my feelings about those old family snapshots. I learned to think compositionally, technically, aesthetically and intellectually.
 
How much did you see your parents after you left home?
 
Once my career took off, I started traveling around the world doing these big-budget Hollywood-style shoots. This was in the '80s and '90s, when the stars' publicists had "taken over" Hollywood and were running the show. My career played along with it, in terms of my approach, fees and creative control. For 25 years, my life was this speeding, flaming ball.
 
For much of this time, I removed myself from the family, mostly just spending Christmas with them. I was off doing my own thing and was OK with it, but sometimes my Catholic guilt would kick in. Over the past six or seven years, I began spending more time with them, and in the last three or four years I started to see my photos of them as a body of work.
(MORE: A Son Reaches Out to Make a Final Connection With His Father)
 
What is your parents' life like now?
 
They're 93 and 94 and really strong, and they could live another 5 or 10 years. They both have dementia, though, and lately they've had medical issues: Mom fell three times, Dad fell more recently, and over the last few months he's gotten weaker. He's in and out of lucidity, but his sweet, happy energy is as strong as ever.
 
My parents live in the same three-floor house and won't leave it. My father's not really mobile anymore, but my mother is still up and down three flights of stairs every day. It took a while to get them to agree to it, but now they have round-the-clock help with cooking, bathing and the laundry, which is in the basement.
 
Does your care-giving shape how you photograph them?
I've noticed both my parents' lifelong character traits are coming to the fore, and I try to capture those emotions in the images. My mother is a tough woman; she's angry and nervous and fighting her decline tooth and nail. But my father, who's Irish, is a wonderfully impish, very content man who accepts everything. He's always been funny. Dad's favorite line when I ask him how he's doing is, "I'll live."
 
I still travel a lot for work, but when I'm in New York I try to get out there every few days. I take them to church and the cemetery to visit relatives. I love to take care of my father. I groom him and trim his hair: eyebrows, ears, nose — he's like a Chia pet — and shave him. I dress him; he calls me his valet. We pick a matching pocket square, match his socks, pick a hat. I know I'll give him his last haircut, and that makes me cry.
 
What effect has this project had on you personally?
 
I live more day-to-day because of them. It's a cliché how quickly life goes by, but I'm more aware of that than ever. I've always been excited to live in each moment, and now I'm trying to really live it. I think just like everybody else, as much as I savored life's moments, I wish I had savored them even more. All of a sudden, I'm more aware of my age and how much time I have left. Sometimes I think: I only have 25 summers left, or only so much work.
 
I'm also more aware of endings. I don't think I realized this my whole life, how much my parents mean to me. I've become more compassionate and accepting. I appreciate them and the time I have with them. Every time I go out there, I never know what to expect. But when my dad's there waiting for me and I get to sit beside him and just stroke his head, I think how lucky I am to get to do this one more time. And because I'm putting this down on paper, I'll always have it.
 
Suzanne Gerber is the Living & Learning editor for Next Avenue.
Suzanne Gerber
, former Living & Learning editor for Next Avenue, writes about inspirational topics including health, food, travel, relationships and spirituality.
Read More