Career Shift: Turn Your Hobby Into a New Job
After his employer went bankrupt, Thomas MacEntee transformed his fondness for genealogy into an income-generating profession
How would you like to turn your hobby into a second career?
That's exactly what Thomas MacEntee of Chicago, a former tech professional who's now a genealogist, did after unexpectedly losing his job in 2008. The transformation was neither fast nor easy, but MacEntee, 50, couldn't be happier.
"I am moving forward all because I took a chance on building a career to help people look backwards," he told me.
An art history major in college, MacEntee spent decades working as a technology trainer, technical writer, applications analyst and project manager for several large global law firms. But after the last one filed for bankruptcy in 2008, MacEntee found himself reeling from the experience of "being tossed out on my butt." He decided it was time to shift gears.
Monetizing a Hobby
With more free time to devote to his long-standing interest in genealogy, MacEntee explored ways he could monetize his hobby.
The timing was fortuitous. NBC and PBS had recently launched television series focused on helping people learn about their ancestry, new software products and websites for genealogists were proliferating and the Internet was enabling the growth of the genealogical community.
Recognizing this intersection of online tools with the old-fashioned world of ancestry exploration, MacEntee sensed that he could profit from this changing dynamic by becoming a professional genealogist specializing in technology and social media.
He enrolled in Boston University's Online Genealogical Research Certificate Program, an intensive 16-week course involving 30 hours of homework a week.
"It was an enormous amount of work, but it was worth it," MacEntee says. "The certificate gave me the needed 'street cred' and helped me distinguish myself."
Outside the classroom, MacEntee immersed himself in the genealogical community, commenting on blogs, asking for advice from people he respected and joining professional associations.
(MORE: Career Shift: Returning to a Childhood Dream of Being an Artist)
The more he learned, the more comfortable he became sharing his expertise. Now, just four years after making the transition from hobbyist to professional, MacEntee has gone from seeking out mentors to being a highly sought-after mentor himself.
How He Grew His Business
He began speaking at conferences, initially for free — and, over time, for a fee. MacEntee built up a large and loyal following through his two websites: Geneabloggers, providing news and advice for genealogy bloggers and their fans, and High-Definition Genealogy, where he sells his services, including market research, consulting and education.
He also maintains an active presence on Twitter and Facebook. MacEntee has grown so popular in social media, his peers joke that if they want to get the word out about their services, he says, they can "telephone, telegraph or tell Thomas."
Today, MacEntee breaks down his income this way: about 50 percent from consulting with companies that want to break into the genealogy market; 30 percent from speaking engagements, ranging from one-hour webinars to weeklong genealogical themed cruises; and 20 percent from freelance writing assignments for genealogy magazines and websites.
MacEntee admits he isn't yet earning what he made in the corporate world but expects to get there within two years. "I've had to make some adjustments to my lifestyle," he says. "But to be able to follow my passion and have my own business — this is worth it."
4 Tips to Start a Genealogy Business
Genealogy now ranks behind gardening as America's favorite pastime. If you're fascinated with the subject and want to turn it into a second-career business, MacEntee offers four tips:
1. Act like your ancestors. When our ancestors moved to a strange land, MacEntee says, they worked hard to become good neighbors. You need to do the same: Join genealogy associations, build alliances online with others in the field and go to industry conferences. Then share your knowledge and insights freely with people you meet in your field. Doing so will come back to you tenfold, he says.
2. Don't be afraid to ask questions. Genealogists are researchers at heart. Email people who know more than you do about the world of genealogy and politely ask for advice.
3. Look for ways to expand profitably. MacEntee maintains an "idea parking lot" where he keeps notes on useful resources and business strategies he turns up. "If I see someone doing something great, I'll make a note of it and then put my own twist on it," he says. (Jacquelyn Smith of Forbes has some smart ideas along these lines in her article, "How To Turn Your Hobby Into Your Job.")
4. Adopt a long-term strategy. "You can turn your hobby into a profession, but you can't just flip a switch and expect success," MacEntee says. "Be prepared to work hard."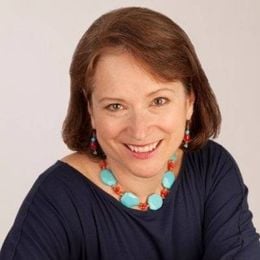 Nancy Collamer
, M.S., is a semi-retirement coach, speaker and author of Second-Act Careers: 50+ Ways to Profit From Your Passions During Semi-Retirement. You can now download her free workbook called 25 Ways to Help You Identify Your Ideal Second Act on her website at MyLifestyleCareer.com (and you'll also receive her free bi-monthly newsletter).
Read More