The Bright and Complicated Life of Carrie Fisher
Sheila Weller talks about her new biography 'Carrie Fisher: A Life on the Edge'
Carrie Fisher, who died in 2016 at the age of 60, was a different kind of movie star. Her debut (and subsequent performances) as Princess Leia of the cinnamon bun coif and warrior moves in Star Wars established her as a pop icon at 20. Far from being a saucer-eyed ingenue, however, Fisher was well-versed in celebrity, thanks to a glamorous, yet troubled, Hollywood childhood.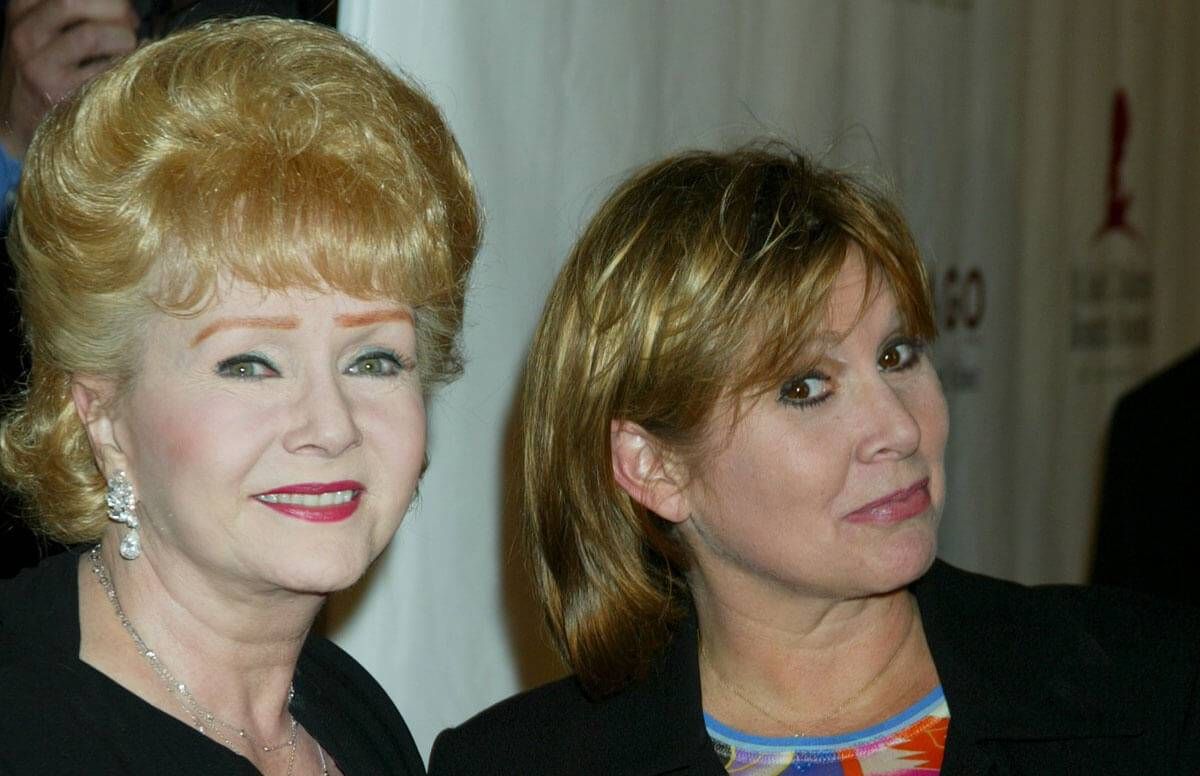 The daughter of screen and stage idols Debbie Reynolds and Eddie Fisher celebrated the spoils of her trade — for instance, wearing a mink as a bathrobe or spreading out 30 new outfits on the floor for her girlfriends to choose from. But she was a complex character who battled stage fright, drug addiction and a nascent bipolar disorder while wielding a quicksilver wit, which made her a sparkling antidote to the superficial trappings of Tinseltown.
Fisher and her brother Todd were brought up partly by nannies as their mother endeavored to maintain her career after Eddie left the family. At 15, Fisher dropped out of high school to join her mother on stage in New York. Then, she moved to London to study at the School of Central Speech and Drama, where she acquired acting chops, an English accent and lifelong friends. She was called home to Hollywood for a lead role in an at-the-time questionable George Lucas movie, Star Wars, which has since become the second most lucrative movie franchise of all time.
Outside of her intergalactic escapades, Fisher's oeuvre includes close to 50 movies; many TV roles; eight books, including the lauded Postcards from the Edge, made into a movie starring Meryl Streep; plus plays, scripts, spoken word recordings and one-woman shows. Throughout her life, she was known as the witty host of hundreds of star-packed soirees as well as a caring, generous friend. In the second half of her life, her candid revelations about her mental illness informed her work and led to her advocacy for, and support of, mental health organizations.
Fisher died of cardiac arrest on a plane from London to LA on December 27, 2016. The death of this Hollywood icon who was also an unapologetic truthteller sent sorrow over the Hollywood community and fans worldwide.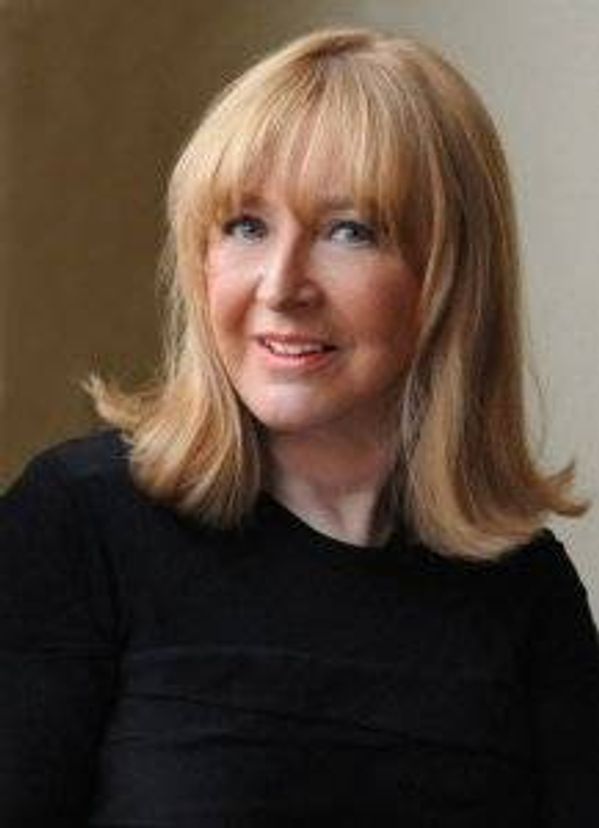 Entertainment writer Sheila Weller is now out with a new book, Carrie Fisher: A Life on the Edge (Sarah Crichton Books/Farrar, Straus and Giroux). Weller was born in New York City and brought up in Los Angeles. She returned to Manhattan as a young adult and has lived there ever since. The author of seven books and a longtime contributor to Vanity Fair and Glamour, Weller wrote a 2008 bestseller, Girls Like Us, that wove together the stories of acclaimed singer-songwriters Joni Mitchell, Carole King and Carly Simon. She followed that with The News Sorority: Diane Sawyer, Katie Couric, Christiane Amanpour — and the (Ongoing, Imperfect, Complicated) Triumph of Women in TV.
In Carrie Fisher, Weller continues her exploration into bright and complex "iconic women," as she calls them, this time going deep into the glittery and difficult life of Fisher. "That Carrie spoke honestly about her challenges was one of the most important things about her," Weller says.
Weller grew up a block away from where the Reynolds-Fishers lived. "My mother was the editor of a movie magazine and published stories on Debbie and Liz [Taylor, whose affair with Eddie broke up Fisher's parents]," she says. "This was a world that I understood."
Here's my conversation with Weller about Carrie Fisher:
Barbara O'Dair: If you'd known Carrie Fisher, do you think the two of you would have gotten along?
Sheila Weller: She had the ability to make anybody her sidekick. She might have been very intimidating. But she was also very kind. Carrie had lots of complexities and contradictions.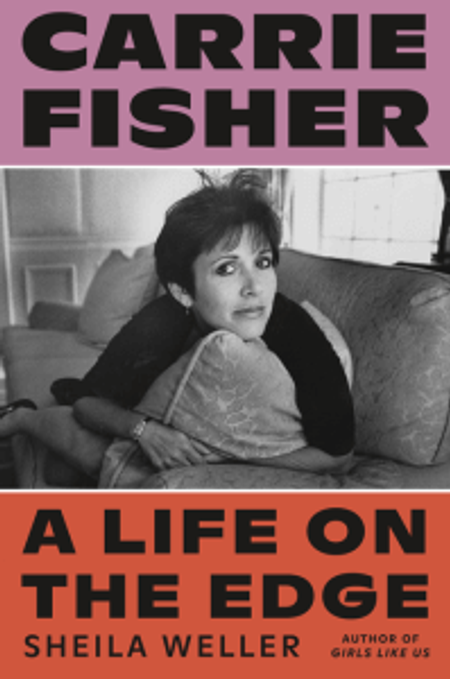 What was it about her that drew you to her as a subject?
She was really smart, even though she was insecure about not finishing high school or drama school. She was very challenged by her bipolar disorder and her inherited propensity for addiction, as I call it. Nonetheless, she had a strong work ethic, was an amazing friend and very charismatic. As she wrote in her last book, The Princess Diarist, "I don't just want you to like me, I want to be one of the most joy-inducing human beings that you've ever encountered. I want to explode on your night sky like fireworks at midnight on New Year's Eve in Hong Kong." It worked.
Talk a little about Princess Leia.
When I began this book, I was not a Star Wars fan. I had two or three advisers who really helped me. It felt so complicated. But I came to see what a feminist heroine Princess Leia was.
What story grabbed you most as you were doing your research?
Hearing about the calls she made to people in the middle of the night asking them to come over because she couldn't be alone. And her stage fright. She'd be witty on stage while she was doing a book tour, but in the morning, she'd be throwing up. Once, she felt weak but wanted to see the move Lolita, so a friend piggybacked her from her apartment to the movie theater around the block.
Fisher was only 22 when she got together with Paul Simon, and he was 47.
She felt insecure around his friends. Some people thought he was arrogant. It was a complicated relationship, but I think they loved each other deeply and she depended on him a great deal. One story that I don't think has been reported is that Fisher had an ectopic pregnancy during their marriage, and he [Simon] wasn't really around for that. That hurt her. They divorced after eleven months of marriage and I think that was the reason.
What about her relationship in the early '90s with Bryan Lourd, a top talent agent and with whom Fisher had a daughter?
He was the love of her life. But he is very private, so I don't want to go into too much about him.
What did Fisher think was her greatest achievement?
Her daughter [Billie Lourd, now 27 and an actress herself].
What do you think was her greatest achievement?
Her unique charisma and ability to be at the center of people's lives. After she died, there was an immediate small memorial at her house and Richard Dreyfuss said to everyone assembled, "Without [Carrie], we would just be separate people." It was a message that women can do that, a Dorothy Parker kind of thing.
How about her relationship to aging?
She talked a lot about being age-shamed in Hollywood. But she also taught us to relax and be honest about aging, and that being older could yield an advantage. You have less to prove.
How do you interpret the death of Debbie Reynolds just a day after her daughter?
Todd [Carrie's brother] kind of predicted it. Debbie had been sick for a year and Carrie nursed her; she had two complicated parents and became the caretaker in both situations. She ended up making peace with both of them.
Fisher's relationship with her mother was so entwined.
She had a movie-star mother who was away a lot, but who clearly loved her daughter. She championed her, but also knew how vulnerable she was. If Carrie had been raised today, where [people with bipolar disease receive] constant vigilance and everybody's a team… . But I don't know if she'd have gone for that.
Todd Fisher said about his sister that she was 'overwhelmed by her own mind.' How would you say she demystified bipolar?
She destigmatized it just by talking about it. She could say to Diane Sawyer in 2000, "I'm mentally ill." I don't want to suggest that Jane Pauley, Demi Lovato or Catherine Zeta Jones were hiding [their own bipolar disorders]; they're open about them. But Carrie did it first. Honesty was her gift. And that's what people loved about her.
In the book, you write that at one point she kept a limo waiting for hours outside her building in case she wanted pizza. And she was often late for dinner, sometimes by two hours.
Carrie definitely had a spoiled-girl aspect. But people grow and change.
Did she have other characteristics that offset the spoiled tendencies?
Carrie was not a snob at all. People were surprised. They'd report, 'She asked me a million questions about my life!' Still, she looked for a wit that would match hers. That was important if you were going to be her friend.
Who was your best get for an interview for the book?
Her friend from drama school in London, Selina Cadell, came through. And Salman Rushdie. He called at the appointed time. I didn't try for Meryl Streep or Harrison Ford [with whom Fisher worked on Star Wars and had a secret affair with at the time]. I focused instead on people who are not in the public eye, the acting coaches and show runners, people who weren't obvious.
What can we take away from Fisher's story?
That honesty is a great inspiration. It's healing for other people whenever you're honest about your own life. Also, she worked right through all her struggles. She was able to harness her demons.
Barbara O'Dair
is a writer, editor, and founder of O'Dair Content, an editorial services company. She has held executive positions at Prevention, Reader's Digest, More, Rolling Stone, Entertainment Weekly, Teen People, and other digital and print publications
Read More