Catherine Collinson: Analyzing Retirement Trends Around the World
This 2018 Influencer in Aging is a leading researcher and trendspotter
As CEO and president of the nonprofit Transamerica Institute and its Center for Retirement Studies as well as executive director of the Aegon Center for Longevity and Retirement, Catherine Collinson is one of the sharpest retirement researchers in the world. The 2018 Influencer in Aging has been surveying workers and employers about retirement for nearly 20 years, publishing incisive reports that note trends and offer keen advice for employees and employers. Her goal: to help more people have financially secure retirements globally.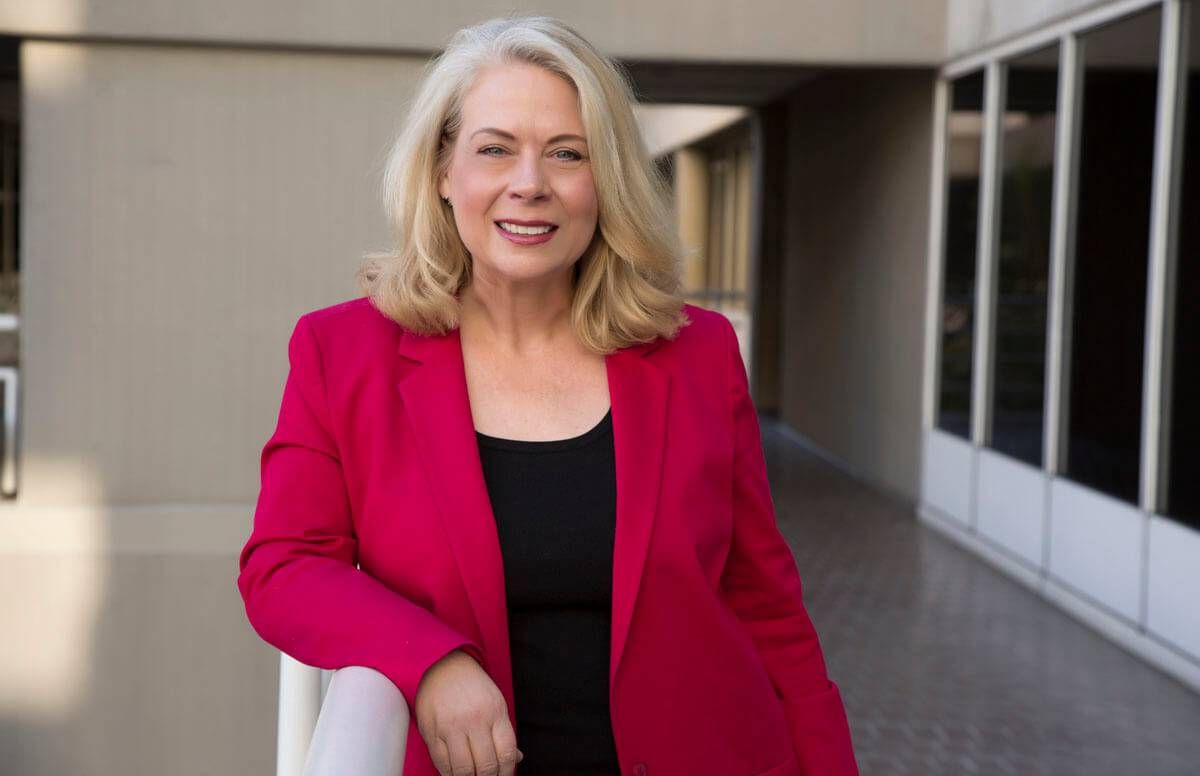 A nationally recognized voice on retirement issues, Collinson has testified before Congress about employer-sponsored retirement plans and is a member of the advisory board of the Milken Institute Center for the Future of Aging. In 2016, the Women's Institute for a Secure Retirement (WISER) gave Collinson its Hero Award for her work improving retirement security among women.
Next Avenue: Many financial services firms and others publish surveys about retirement, but yours are more grounded in serious data than many. How do you do your surveys and why do you do them this way?
Catherine Collinson: First and foremost, it's a research initiative to understand the latest issues, trends and opportunities that American workers and workers globally are facing as well as employer trends. Workers can only be successful to the extent they are supported by employers with retirement benefits and employment practices that are taking the approach to what is required to successfully plan and save for retirement so we can measure progress.
We identify where people should take action where they're not and we explore new trends. Also, it's an annual survey, so we're very focused on structuring it to do trend analysis.
One of our core beliefs is that the data tells a story and we give it a voice, too. Often, I read surveys that read like the sponsors went in with a hypothesis they were going to prove no matter what. With our survey, we truly gather data to understand how people are preparing for retirement.
How do you survey employees about retirement globally?
We currently survey 15 countries annually, with 16,000 respondents — 1,000 per country and 2000 in China because of its larger population and our larger budget for our China team. In many ways, this kind of survey couldn't have been done 10 or 15 years ago since so much is technology-enabled. Our global survey is a a major, major translation effort.
What are the biggest trends you've seen when it comes to retirement planning and retirement, based on your surveys?
Twenty years ago, retirement was still a fixed point in time — you fully retired and went on a cruise to begin a life of leisure for your vision of retirement. It's very different now. Today, retirement is a time of life that brings you the freedom to continue working and have time for leisure, for your family, for volunteering, for pursuing hobbies and for travel. The vision has evolved.
Another trend is the high percentage of workers who are now saving for retirement, especially if you're offered a plan by your employer. That's fantastic news.  The vast majority of workers offered plans are contributing and today's workers are starting to save at ages much younger than earlier.  Workers now greatly value retirement benefits as part of their compensation.
Also, there have been interesting innovations in the marketplace. Twenty years ago, you were left to a DIY approach to figure out the asset allocation of your investments. Now there are things like professionally managed accounts and target date funds and most employees are taking advantage of them.
One thing that hasn't changed are concerns about Social Security. The trustees of Social Security estimate the trust fund will be depleted in 16 years, but little action has been taken.
What would you like to see more workers do for retirement?
There are still areas where people could, and should, take action and aren't yet — like using retirement calculators to formally estimate their retirement savings needs. Only about 1 in 10 workers use them.
Why is that?
Some are afraid what they will find out and some fear it's too complicated. Also, a calculator that's robust enough takes 30 minutes to complete and people are busy. It's easy to procrastinate.
What differences have you found between American workers and workers in other countries when it comes to planning for retirement?
Respondents in the U.S. survey have the highest level of habitual saving. That's a result of 401(k) plans, which are not as prevalent in other countries. So the U.S. gets a gold star. The U.S. is also at the forefront in envisioning longer worker lives and retiring at an older age. Workers here are somewhat less likely to cite government benefits as a primary source of income in retirement.
What are the biggest trends you've seen by employers related to retirement and retirement planning?
In the U.S. survey, automatic enrollment and auto escalation [an automatic annual increase in the percentage of pay saved] in retirement plans. Since the 2008-2009 recession, many employers have not been enhancing these benefits. There's potential for a whole lot more growth.
How well would you say boomers and Gen Xers are doing preparing for retirement?
I lose sleep over Gen X more than any other generation. The Gen X savings rate suggests they're not saving enough in the critical years of their careers, in their 40s and early 50s. They can get back on track, but the time to engage is right now. The clock is ticking.
As for boomers, our research finds that some are doing well and others are very vulnerable in terms of their retirement outlook. Is there a retirement crisis? It is a crisis if it's happening to you or someone in your household.
What makes you optimistic about Americans and retirement and what makes you pessimistic?
What makes me optimistic is seeing how for many workers, the vision of retirement is changing and evolving to a new chapter of life to include work and leisure. People are seeing work in their later years as something for income and for healthy aging.
What makes me pessimistic? People could a better job estimating their savings needs and staying healthy. And although employers are doing a terrific job helping full-time new workers save for retirement, it would be even better if they would extend the benefits to part-time workers. Employers are also doing relatively little to help people figure out what to do with their savings when they're ready to retire. And very few are offering any sort of robust phased retirement programs.
Many workers say they plan to work in retirement, but will employers hire them?
I am optimistic. The biggest challenge is employers retiring outdated notions of aging and ageism and recognizing people's full potential at all ages, including 60s, 70s, 80s and older. We are starting to see employers eyeing retirees as potential recruiting sources with the tight labor market. In some ways, market conditions will necessitate change.
What would you like to see the government do to help people with retirement?
Addressing Social Security is of great importance. Change is imminent but we don't know what the changes will be or how people will be affected. The greater the time people have to act accordingly, the easier it will be for them to adjust.
How are you feeling about your retirement, whenever that will be?
I don't know if I ever see myself fully retiring; I love what I do and I hope my employer loves me. But when that time comes to a natural conclusion, I'm excited about the new avenues ahead. I see it as a chapter of personal growth with more time for my family friends and ideally not setting my alarm every morning.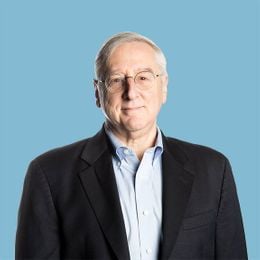 Richard Eisenberg
is the former Senior Web Editor of the Money & Security and Work & Purpose channels of Next Avenue and former Managing Editor for the site. He is the author of "How to Avoid a Mid-Life Financial Crisis" and has been a personal finance editor at Money, Yahoo, Good Housekeeping, and CBS MoneyWatch.
Read More