How to Celebrate the Holidays When a Parent Is in Senior Housing
Tips for when you travel to visit your mom or dad
When you recall past holiday gatherings, maybe you can still see Mom stirring pots in the kitchen and baking cookies, or kids bounding out of bed and running into the living room at dawn. Perhaps you cherish memories of decorating the Christmas tree or lighting the menorah as a family.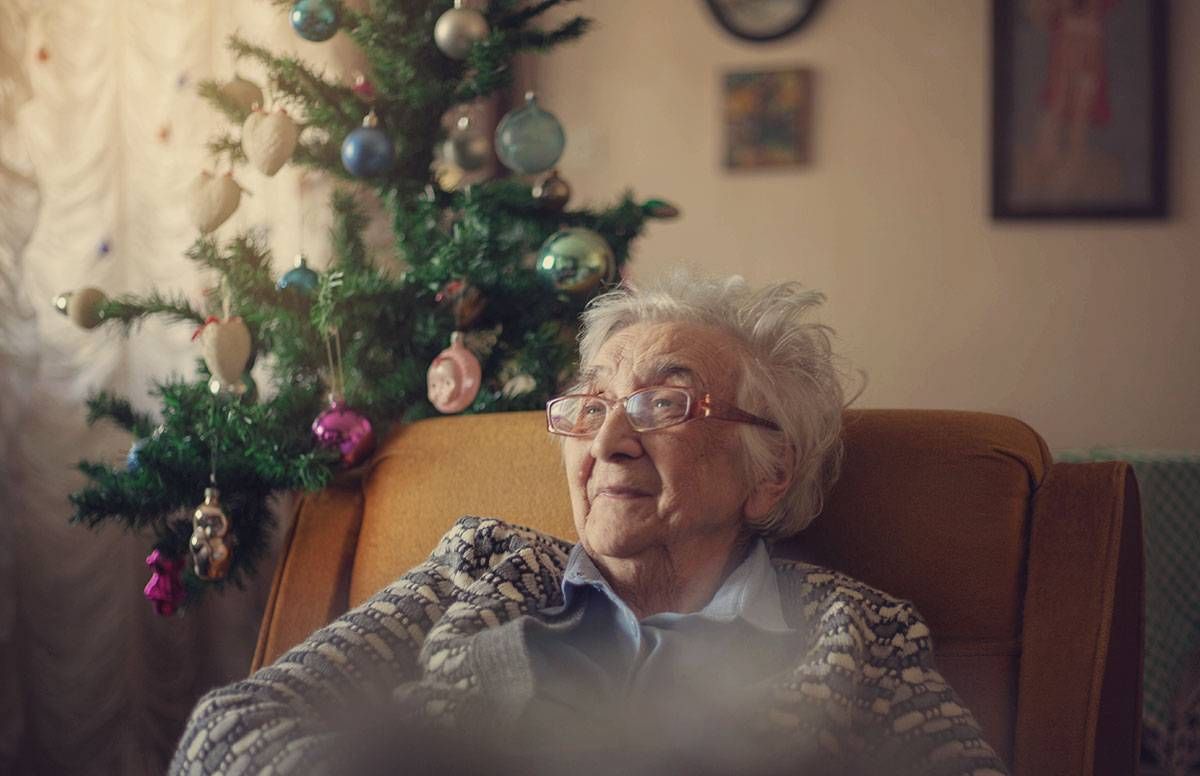 Whatever your family's tradition, it probably included food, gifts and relatives from near and far. However, when your parent lives in an assisted living community or a skilled nursing facility in another city, celebrating the holidays as a family isn't as easy as it once was.
If you plan to travel to visit him or her but aren't sure how to make the holidays special, consider these factors, along with a few different options for holiday celebrations:
Consult Your Parent First
For a parent in assisted living or a nursing home, the holiday season can be depressing, says Amanda Lambert, owner of Lambert Care Management and co-author of Aging with Care: Your Guide to Hiring and Managing Caregivers at Home.
"Think about how a mom may have always been the person to plan activities for the family around this time and can no longer do so," says Lambert. "Holidays can be one more reminder of loss of independence."
Ask your parent what he or she would like to do for the holidays and give that person the opportunity to be involved in decision making, says Lambert. Don't simply assume that your loved one wants you to magically transform this holiday season into a replica of past holiday gatherings.
"Accepting that things will never be the way they were can put less stress on everyone in the family to try and replicate something that may be impossible," says Lambert. "Be flexible. Consider starting a new and different tradition."
Creating a 'Home' for the Holidays
Even if your mother or father can't get out and about, you can still create a holiday setting for someone who lives in assisted living or another type of senior living community.
If it's an option, invite family members to celebrate at the home of a relative in the same city as your parent's assisted living or skilled nursing community. If that's not possible, rent an Airbnb house or apartment so you can decorate it and prepare a holiday meal, celebrating in a home-like setting. Ask your parent if he or she would like to invite a friend or two from the assisted living community or nursing home.
You can even hire a service such as Bells & Whistles, an event and holiday decoration rental company, to deliver and set up a tree and decorations. Perform an online search for holiday decorating services located in the city you plan to visit.
Planning Ahead
Before moving your parent to a different location to celebrate, Lambert recommends considering these factors:
Does your loved one have cognitive issues that may be exacerbated by a change of location?
What medical issues such as mobility problems and medications to be dispensed need to be considered while the person is out of the assisted living or nursing home community?
Meet with a nurse at the assisted living or skilled nursing community to go over medical problems that may need special attention, such as if the person becomes lightheaded when standing up.
Prepare a plan in case of emergency. Find out your parent's preferred hospital and make sure you have the primary physician's phone number handy.
Make sure the home you are going to is accessible. Does it have stairs your parent will struggle to climb? What about a walk-in shower? Will he or she need assistance in the shower?
Celebrate at the Parent's Community
If you determine that your parent would become agitated or disoriented by moving to a new location for a day or two or isn't physically capable of going out, you can celebrate at the assisted living or other type of senior community. Here are a few suggestions:
Decorate your parent's apartment or room with a small Christmas tree or a menorah, lights, holiday cards and gifts. Set up a device to play holiday music.
Participate with your parent in activities offered within his or her living community. Many long-term care communities make significant efforts to make the holidays special for residents and their families. For example, in 2016, The Lodge in Alameda in Alameda, Calif., held a holiday tea party, in which each dining room had a holiday theme and a musician playing an instrument such as a harp, piano or guitar. Find out what events the community offers and attend with your parent.
Plan a holiday party for your parent's friends and neighbors in the community. Depending on the size of his or her living quarters, you may be able to bring in a catered feast, holiday music and decorations so the celebration can include friends and other residents of the community who have no holiday visitors.
"Be prepared to also embrace those people [who live in the same facility] in some small way to make them part of your family," says Joy Loverde, author of Who Will Take Care of Me When I'm Old? "Make everyone there your friend." If you need more room, ask staff in advance about using the community clubhouse or another on-site meeting space.
Whatever you decide, base your decisions on what's best for your parent and is most suited to his or her physical or cognitive limitations. You'll never be able to recreate those family holidays you enjoyed for decades. However, don't let that stop you from being there to celebrate with someone you love. The more time you can spend with your parent, the better.
Families are busy during the holidays, and it can be tempting to shorten time spent with a loved one, says Lambert. "If anything, spend more time," she says. "Think about how lonely it can be for someone left at a community during the holidays."
Deb Hipp
is a Kansas City, Mo.-based freelance writer who covers elder and caregiving issues, personal finance and popular culture. Her work can be found at www.debhipp.com.
Read More