Do You Have Chronic Fatigue Syndrome?
Many factors can contribute to this debilitating and complex illness
Despite a profound and persistent fatigue that struck when he was 40 and lasted through his 50s and into his 60s, Leonard Jason, a psychology professor at DePaul University in Chicago, is a remarkably productive scholar at 68. He has published 700 scientific articles and has written or edited 27 books.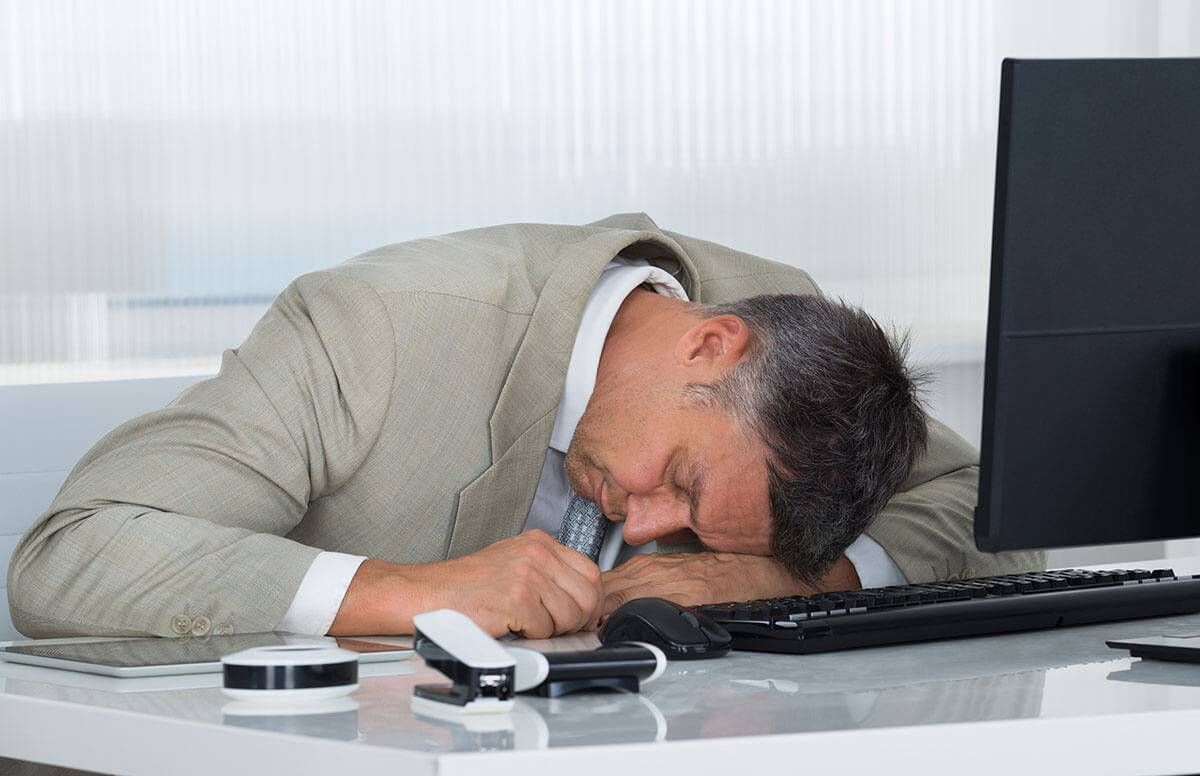 He doesn't consider himself fully recovered and is careful to manage his energy. But Jason has come a long way from his darkest days,­ when he had to take medical leave from his tenured position for more than a year.
Upon his return, he could only work an hour a day before slowly building back up to eight hours. "I had a chronically sore throat and all the typical viral symptoms you could imagine. It was like the worst case of the flu you could have," Jason says.
If there was a silver lining to his suffering, it was discovering a new line of research for him: chronic fatigue. As he convalesced from the crippling fatigue that apparently arose from a case of mononucleosis, Jason began reading about long-term fatigue. Today, he's one of the nation's leading authorities, particularly a mysterious, often misunderstood medical condition called Myalgic Encephalomyelitis/Chronic Fatigue Syndrome (ME/CFS). (Another proposed name for the illness: systemic exertion intolerance disease, or SEID.) There is no known cause or effective treatment for the illness.
Hundreds of Sources of Chronic Fatigue
Simple chronic fatigue and ME/CFS are not synonymous, Jason says. Chronic fatigue, which lasts six months or more, can be triggered by hundreds of factors: reaction to medications, stress, overwork, depression, anxiety, poor nutrition, lack of exercise, insomnia, viruses or medical treatments like radiation or chemotherapy.
"Chronic fatigue is a generic category which affects about one in 20 people. But ME/CFS is a much narrower group. Only about 1 in 200 people may have that condition," says Jason.
The medical community has yet to establish definitive biomarkers, or biological causes of ME/CFS, although Jason says they may be closing in on such possible culprits as mold, environmental toxins or inflammation of the brain. A team at the Stanford University School of Medicine recently identified biomarkers linked to ME/CFS that could lead to a long-awaited diagnostic test for the illness, which in turn could spur the development of medical therapies.
Symptoms of ME/CFS
But the medical community did establish in 2015 a specific set of core criteria to help diagnose ME/CFS.
Dr. Lucinda Bateman, a Salt Lake City internist, served on a committee at what was then known as the Institute of Medicine (now the National Academy of Medicine) that helped establish the evidence-based criteria. They are:
Fatigue and impairment that persist for more than six months
Malaise that worsens after exposure to physical or cognitive stressors
Unrefreshing sleep, which is universal among ME/CFS patients
And at least one of the following conditions:
Cognitive impairment such as slowed information processing or memory problems
Orthostatic intolerance, meaning symptoms worsen when patients maintain an upright posture
"It's important to establish a reliable diagnostic test so people don't assume ME/CFS is a mental health problem," says Bateman, who did her medical training at Johns Hopkins. ME/CFS, according to the National Academy of Medicine, is seriously underdiagnosed. It estimates that 84 to 91 percent of people who have ME/CFS have yet to be diagnosed, meaning the disease's prevalence is unknown.
Bateman, founder and medical director of the nonprofit Bateman Horne Center, has a roster of 3,000 patients suffering from ME/CFS or fibromyalgia, a disorder characterized by chronic muscle pain, fatigue, and sleep and memory problems. She began working with patients suffering from fatigue in 2000, but realized there were too few resources to treat patients.
A Center for the Chronically Fatigued
That inspired her to start her own clinic that provided treatment, research and education on ME/CFS and fibromyalgia. ME/CFS affects people of all ages, but most commonly first appears when people, mostly women, are in their 30s. About 25 percent of patients are bedridden or homebound at some point in their illness.
"I often liken my practice most closely to a geriatric practice," Bateman says. "People with ME/CFS sometimes describe their illness as premature aging because it can make them feel as if they are 20 years older than they actually are. As people age, of course, they develop symptoms similar to ME/CFS or fibromyalgia. They tend to have less stamina, they don't sleep as well, they experience more aches and pains, and other health problems arise that limit their physical activity."
Bateman recommends people suffering from chronic fatigue develop a close relationship with a dedicated physician. "That way you can identify all the potential factors that are contributing to your fatigue. I encourage patients to take good care of themselves and educate themselves to get to the bottom of what might be causing their fatigue," she says.
Bateman suggests patients with ME/CFS learn how to manage their diminished activity level. "If you only have 25 percent of the capacity of people in good health, you will need to figure out how to conserve your energy for things that matter the most. The more you exceed your energy capacity, the sicker you will be," she says.