Clearing Up Confusion About Target-Date Funds for Retirement
Vast misunderstandings about this popular 401(k) and mutual fund investment could spell retirement problems
We've all heard about how little Americans are putting away for their retirement. But a recent survey has found that the public is very confused about an investment many have chosen to secure their future: target-date funds, sometimes known as lifecycle funds. And their misunderstanding could lead to some nasty surprises when they're ready to retire.
As Next Avenue explained in "4 Questions to Ask Before Investing in a Target-Date Fund for Retirement," target-date funds offer a simple, set-it-and-forget-it way to invest for retirement. Offered as mutual funds and as investments in employer-sponsored 401(k) retirement plans, target-date funds let you choose the year when you think you'll need the money, which is typically the year you expect to retire (for instance, if you expect to retire in 2025, you might invest in a Target 2025 fund). Then you let the target-date fund manager allocate your cash among stocks and bonds accordingly, shifting that allocation along the way as he or she sees fit.
Most respondents (51 percent) thought all target-date funds provided guaranteed income in retirement or that some did; an additional 20 percent weren't sure. The reality: No target-date funds provide guaranteed income.
Only 30 percent understood the correct meaning of the year in a target-date fund's name. It's actually the year when an investor will retire or stop buying shares in the fund. But most respondents thought it was something else entirely — the year the fund invests most conservatively, the year when the investor will withdraw all his money, the year when he'll get the fund's "guaranteed" income or the first year he'll be able to withdraw money.
A 54 percent majority didn't know whether all target-date funds in their names with the same year will have the same mix of stocks and bonds at that date. About a fifth of respondents thought that if one 2020 target fund held 40 percent in stocks and 60 percent in bonds in 2020, then all 2020 funds would. The reality: Each fund manager can decide how to invest, so every 2020 fund is different.
Most didn't understand whether the manager could change the mix of stocks and bonds after the fund's target date. The reality: It depends on the fund.
Here's the really scary part: 70 percent of U.S. employers use target-date funds as the default investment in their 401(k) plans, according to the SEC. In other words, at most companies, if you invest in your 401(k), your employer will put your money into a target-date fund unless you specify otherwise.
"Having a target-date fund doesn't absolve you from having some degree of responsibility to check in on the fund and to understand it," Charlson says.
Advice for Investing in Them
Before investing in a target-date fund or 401(k), be sure to look at what percentage of its assets will be invested in stocks in the target year, and decide whether you're comfortable with that amount. The variation among similar-sounding funds is enormous. When Morningstar looked at three dozen funds with a target date of 2025, the percentage of fund assets in stocks ranged from 38 to 86 percent, according to The New York Times.
It's especially important to find out whether your target-date fund is managed to retirement (meaning the fund assumes you'll take your money out that year) or through retirement (meaning it assumes you'll start withdrawing money that year and will continue doing so during retirement).
Funds investing "through" retirement tend to keep a higher percentage in stocks in the target-date year than ones investing "to" retirement. Some of these target-date funds may not reach their most conservative investment mix until 20 or 30 years after the target date, according to the SEC.
Neither method is better than the other; you just need to know which one you have.
When you do invest in a target-date fund or 401(k), Charlson says, check once a year to see whether anything significant has changed in the way the manager is investing.
Protecting Target-Date Fund Investors
The SEC and the Department of Labor (which regulates employer-sponsored retirement plans) dropped the ball on protecting target-date fund investors.
Target-date funds took a shellacking during the financial crisis in 2008 — those with a target date of 2010 lost nearly 24 percent, on average, in 2008. (The Standard & Poor's 500 index, an overall market barometer, was down 37 percent in 2008.) That led the SEC and Labor Department to hold hearings and, in June 2010, to propose rules requiring that funds and 401(k)s provide better disclosure to investors. Under these rules, target-date fund providers would be required to prominently disclose their asset allocation in the target year; include a table, chart or graph showing the fund's asset allocation over time; and explain that the funds are not guaranteed investments. (In 2011, the average 2015 target-date fund had a -0.3% return, according to Morningstar; by comparison, the S&P 500 was flat.)
Now it's two years later, and the proposals are still just that: proposals.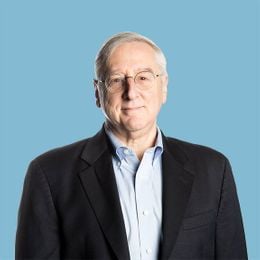 Richard Eisenberg
is the former Senior Web Editor of the Money & Security and Work & Purpose channels of Next Avenue and former Managing Editor for the site. He is the author of "How to Avoid a Mid-Life Financial Crisis" and has been a personal finance editor at Money, Yahoo, Good Housekeeping, and CBS MoneyWatch.
Read More