Comedian Maria Bamford Brings Dark Moments to Light
Her new book is titled 'Sure, I'll Join Your Cult: A Memoir of Mental Illness and the Quest to Belong Anywhere' and features her signature honesty and humor
Like many comedians, Maria Bamford, 52, draws much of the inspiration for the material for her stand-up act from her real-life experiences. But for Bamford, this means finding humor in dark topics such as depression, family dysfunction, death and mental illness.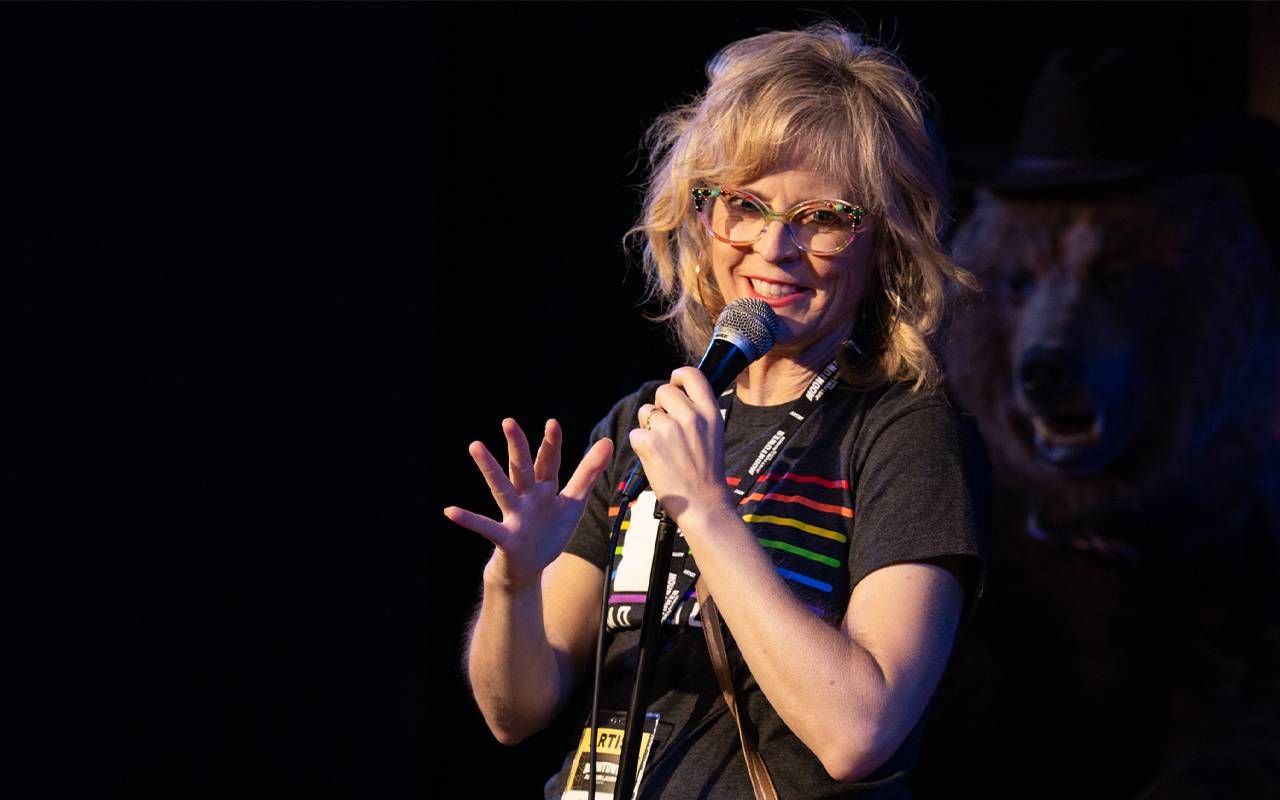 Bamford has always been very open about her mental health, including her struggles with anxiety, depression and what she calls "Unwanted Thoughts Syndrome" (a subset of obsessive-compulsive disorder). She decided early in her career than rather than hiding her struggles to further her career, she would incorporate them.
Bamford explains, "It was what I had to talk about as well as what interested me."
Bamford has always been very open about her mental health, including her struggles with anxiety, depression and what she calls "Unwanted Thoughts Syndrome."
In addition to being a stand-up comedian, Bamford is an actress. She has been the comedic voice in many animated movies and has starred on several television, including the Netflix original series "Lady Dynamite," based on her life. She is now adding author to her resume with her new book , "Sure I'll Join Your Cult: A Memoir of Mental Illness and the Quest to Belong Anywhere."
In the book, Bamford discusses her life, her career, her struggles, her mental health treatments and the fellowships she has joined along the way. All subjects are addressed with her usual candor and comedic flair. Bamford hopes that by sharing her story, she can help others feel less alone (and avoid them having to enter an actual cult).
Next Avenue: Mental health and mental health issues are serious and yet, throughout your career, you have discussed these topics in your comedy without making light of these concerns. How are you able to straddle that line?
Maria Bamford: If you have lived experience with a topic, I think it's fairly easy to see the lighter side. It's not going to be funny to everybody, but that is the case with anything you would talk about.
Your book discusses how you felt like you didn't belong anywhere. Do you think that feeling ever goes away, or is learning to live on the outside sometimes a part of maturing?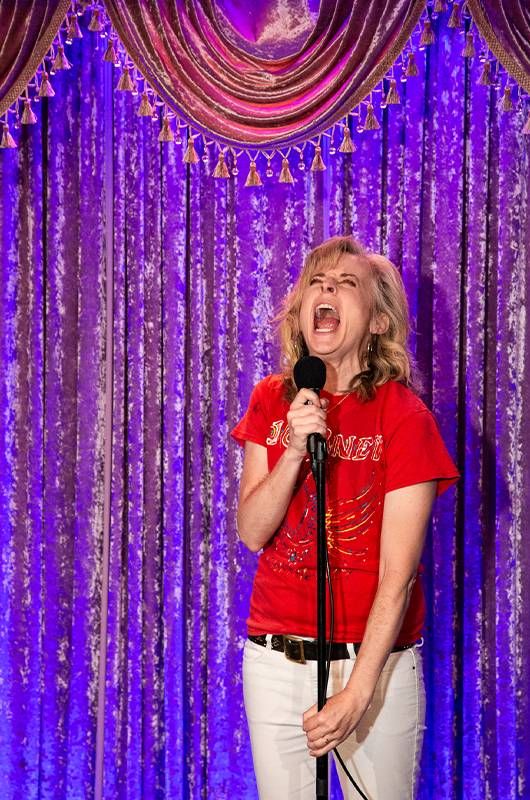 I hope to get better at accepting myself independent of outside opinions. There is less pressure after having a steady set of relationships and a good living for many years.
You also talk about how therapy, particularly CBT (Cognitive Behavioral Therapy), helped you to become more in control of OCD and other mental health issues. What do you think people don't realize when it comes to mental health treatments?
Anything that lights my brain on fire with a new way of looking at an intractable neural pathway is a positive. Some might argue that a light concussion might have the same effect, but I can't seem to get anyone to hit me in the head with a shovel. Also, health care is expensive – treatments of any kind all cost at least $175.
How hard is it to find balance and to take care of your mental health while also keeping your career on track? Do you think it's harder to do in your line of work?
Western culture and American life aren't suited to self-acceptance, mindfulness, community or any of the things that we are supposed to need to live more satisfying lives. I don't think that it's at all special to showbiz.
How do you think it differs being a female comedian vs. a male and do you think that has changed a lot in the last 10 to 20 years?
The pay is the same 30 years later for openers coming up. The majority of clubs (there are a few exceptions — check your local club!) [feature] white males. The wonderful thing is the internet, theatre and festival opportunities where comics can book themselves and avoid the clubs that don't seem to want to develop new audiences.
"You are not alone. If you can't find a support group, go to a comedy open mic. They're free."
Do you worry about being canceled in today's environment and does that play a role in the types of comedy you are willing to put out there?
Cancellation doesn't seem real at all. There are plenty of alleged sex criminals still touring to huge crowds who don't care. If I get "canceled" or called out for something s***** I've done, THANK YOU. I am grateful that anyone takes any time out of their day to teach me about something. I've said many things that were ignorant and I've been grateful when it has been pointed out to me.
You did a stand-up routine on "The Late Late Show with James Corden," and much of it was about your mom and her death. It's a subject people might think they shouldn't find humorous, but you went there, and it worked. Do you believe that is the goal of comedy?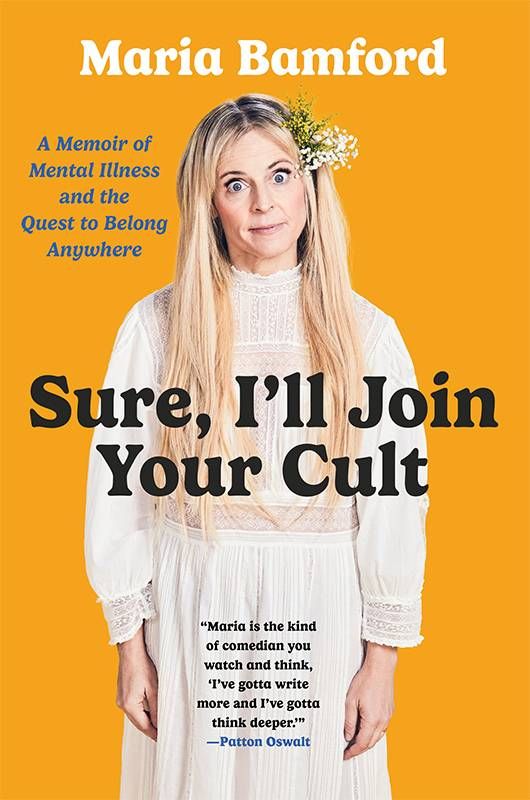 For me, life is pretty dark but I don't think those are subjects anyone has to talk about. Whatever is funny to you is funny.
In the book, you say that treating mental health is an ongoing process. You speak openly about continued therapy, meds, twelve-step programs. You also point out that you are fortunate because you have financial means and insurance that makes these treatment options accessible to you. What do you hope people struggling can take away from your story?
Just keep talking. Keep chatting people up and get any kind of help available. Nothing is ideal, and some help is laughably heartbreaking. You are not alone. If you can't find a support group, go to a comedy open mic. They're free.
Another topic you talk about in the book is peanut butter. What is it with you and peanut butter?
Texture and memories.
Stand up, TV show, author — what's next for Maria Bamford?
This can of raspberry LaCroix.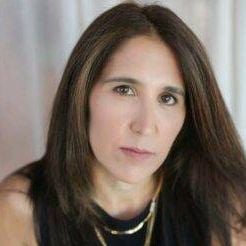 Randi Mazzella
is a freelance writer specializing in a wide range of topics from parenting to pop culture to life after 50. She is a mother of three grown children and lives in New Jersey with her husband.  Read more of her work on randimazzella.com.
Read More